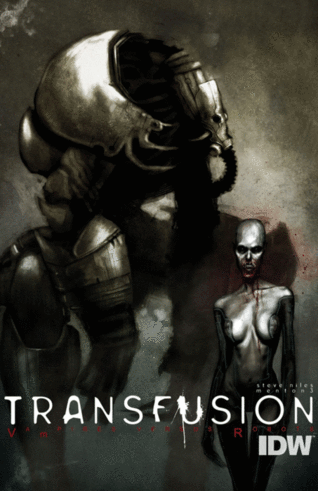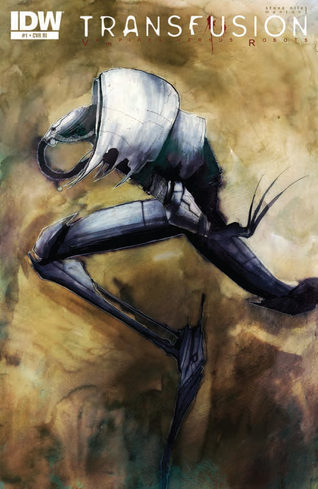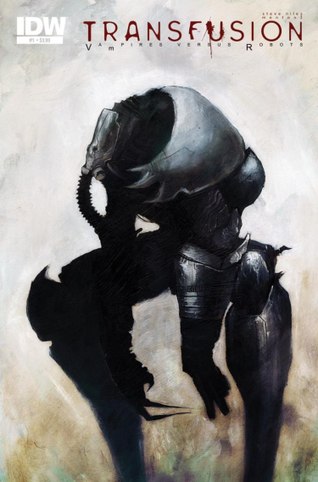 This looks promising, we've had vampires vs werewolves, vampires vs zombies, vampires vs vampires, now… vampires versus robots.
Actually it seems that the tagline here is a bit misleading and the robots are actually vampires (not sure how that works).
Nevertheless, the art – by Menton3 –  is gorgeous, reminding me of Ashley Wood's work back when he was in his comic prime or the old Kent Williams/Jon J Muth Wolverine book.
Forget Transformers, this is Transfusion – a 3 issue series, written by Steve Niles. that just debuted from IDW, I've not read it yet but it looks pretty bleak as it's set in the future where the remnants of the human race are hunted by robots who need blood to survive.
There's a short preview from issue 1 over on CBR.