I was nominated to do the '10 films in 10 days' thing on Instagram – here they are, in no particular order but with a bit of context. For my 'youth' I've confined these selections to the period between 1970 and 1990.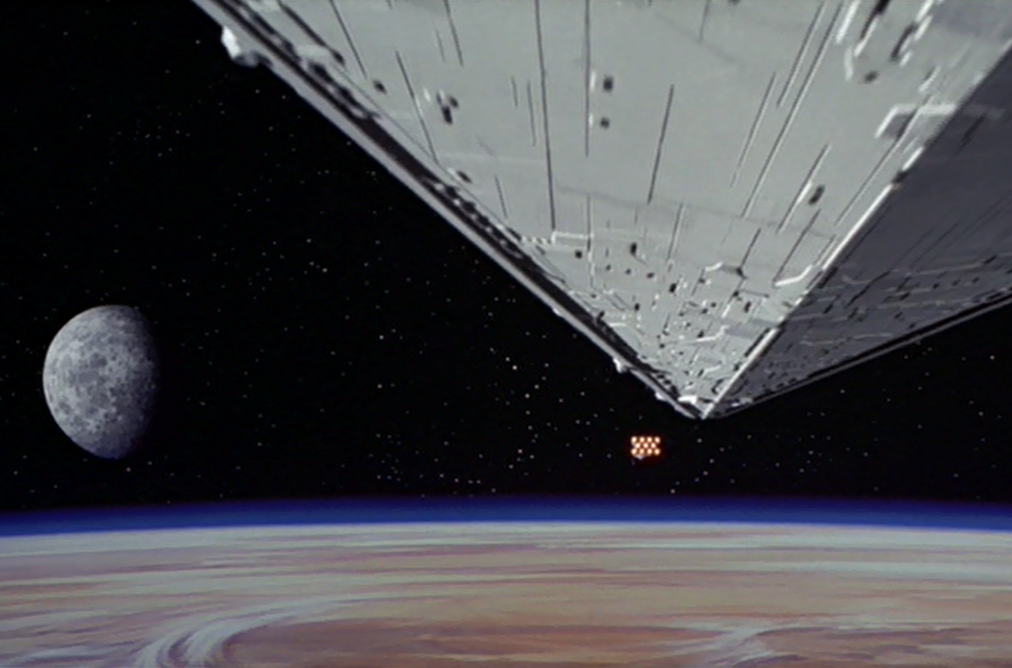 It can't really be overstated how much Star Wars had an effect on my generation, it was suddenly there and nothing was the same again after. Who couldn't be affected by that opening scene at the age of seven? Not much more to say here that hasn't already been said.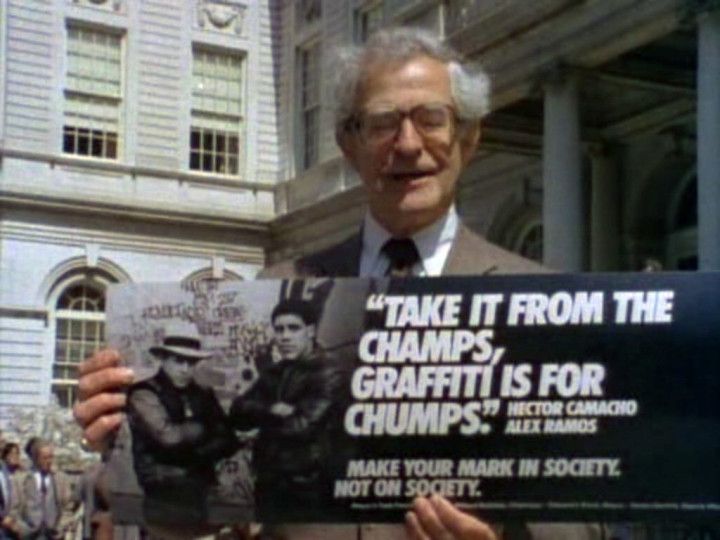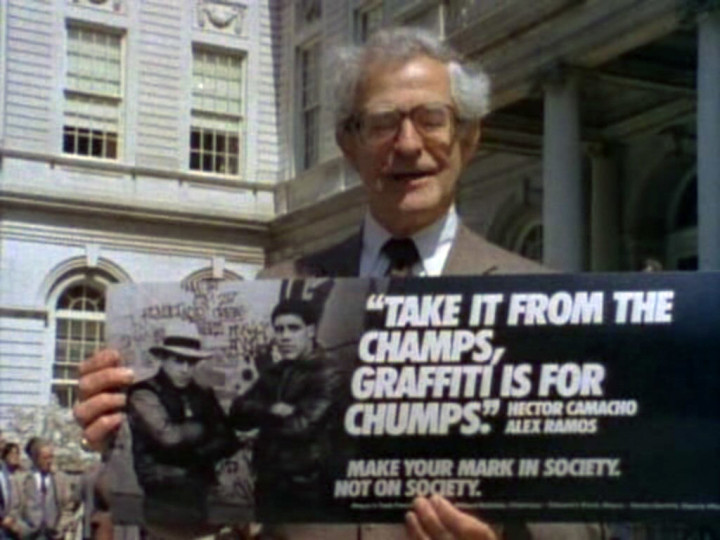 Style Wars is THE bonafide hip hop documentary from the 80s, with special attention being paid to the graffiti scene. Where there were other docs that came later and the Hollywood-isation of the movement via films like Wild Style, Beat Street and Breakdance, you knew that this was the real deal and it made heroes of writers like Seen, Skeme, Dondi and Kaze 2 whilst Cap was the bad guy. Info was scarce back in the day and to have a film version of the classic Subway Art book was like discovering gold.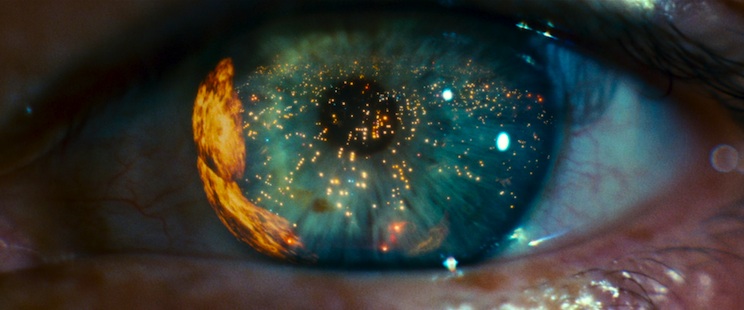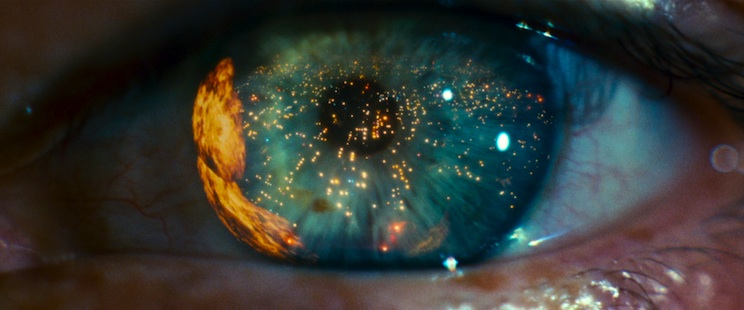 Another blindingly obvious one although I didn't get it as a 13 year old watching a crappy VHS copy for the first time in the early 80s. It was slow, Harrison Ford was our premiere action hero and this was mostly talk in the shadows. I read the book, that didn't help much either but the Syd Mead Spinner design and that killer dialogue…
It crept into popular culture, kept alive by video that fed the cult of Blade Runner, sampled by everyone from Sigue Sigue Sputnik to PWEI. The Director's Cut in 1991 gave me a chance to reappraise it at a more appropriate age and that's when I realised its brilliance. The frustration of the non-Vangelis version of the soundtrack endured for years and prompted seeking out bootlegs and fan made downloads once the web arrived. Without the original 'happy' ending the film is perfection in every way. I only got to see it on the big screen a few years ago when they released the Final Cut theatrically but played at the Secret Cinema version earlier this year and saw it several more times into the bargain.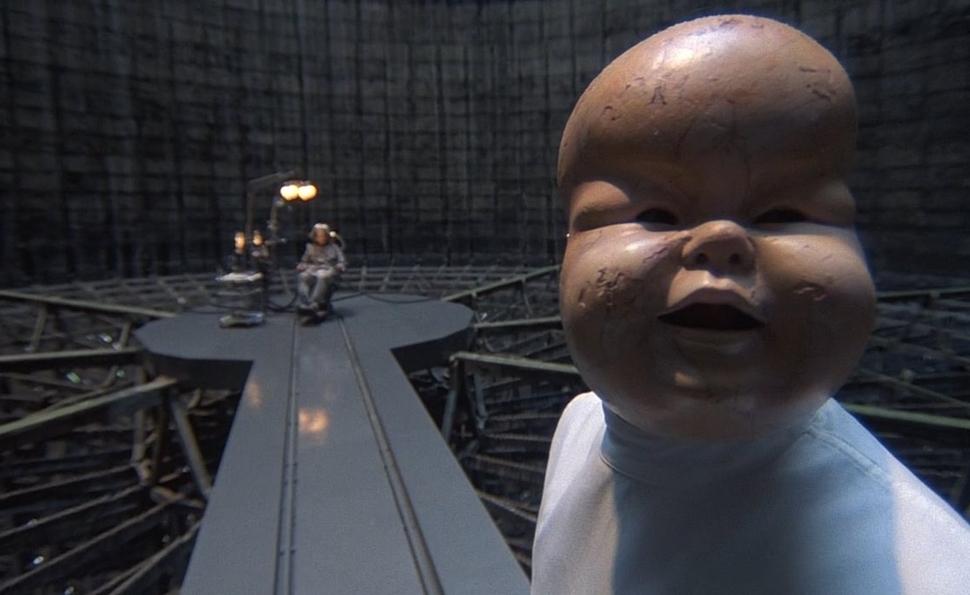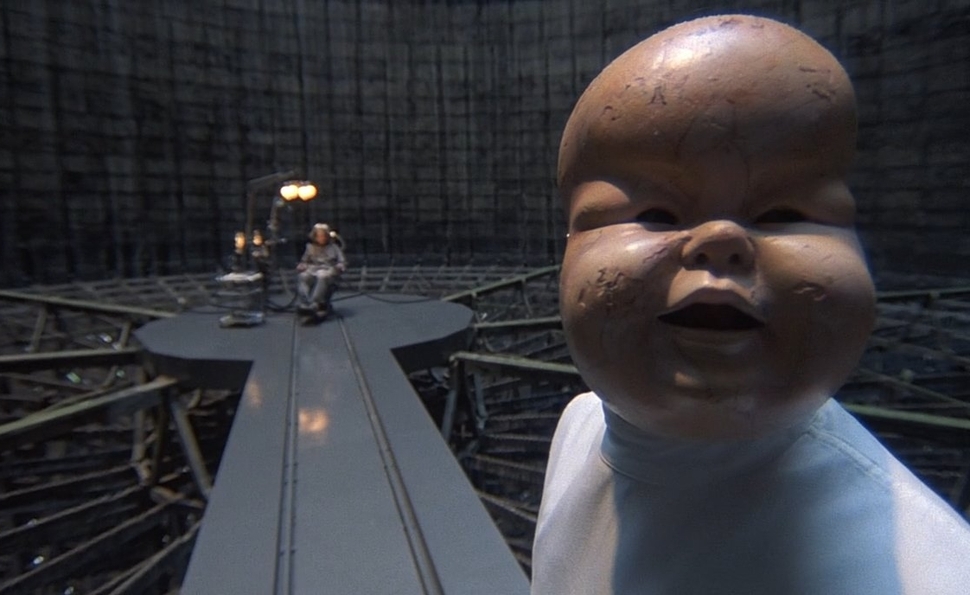 Terry Gilliam's masterpiece, Brazil, has so many memorable moments, performances, lines and threads that it was and still is like nothing else. I first saw it in the late 80s after it was broadcast on TV and got my dad to tape it for me as I was going out. Later I asked how it was, 'it was a load of old rubbish about a bloke who got arrested just because someone got his name wrong', was the reply. Of course that's how it starts and the nightmares of bureaucracy escalates from there, reminds me of a similar situation we're in at the moment. I loved it and it's probably one of my top three favourite films of all time. Gilliam's struggles and eventual vindication on the release of the film also add to the legend – watch 'The Battle For Brazil' documentary if you can for the full story.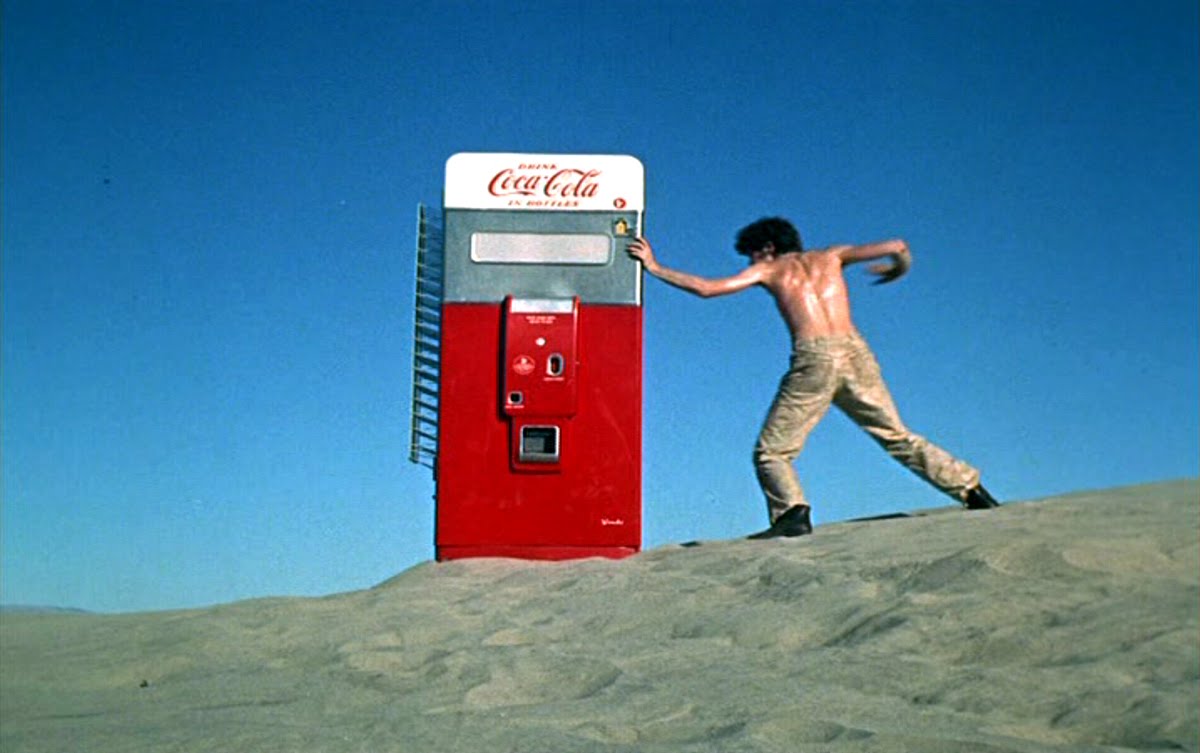 Head is one of those films that could only have been made at a certain time, within a small window when Hollywood was rushing to capitalise on the acid generation, everyone was doing too many drugs and the stars – The Monkees – wanted to kick at their established image. This is their 'Smile' / 'Sgt. Pepper' / 'His Satanic Majesties Request', including all sorts of cameos along the way, and it's both baffling and brilliant. I'm sure it made perfect sense to them at the time but in the hard light of day when you're stone cold sober you can see why people didn't get it. They went  too far and the whole thing crashed and burned when fans and critics couldn't understand what the hell was going on and just wanted pop tunes. Again, taped off late night TV some when in the 80s, it inspired me to do a re-score  live on three turntables in the early 00s.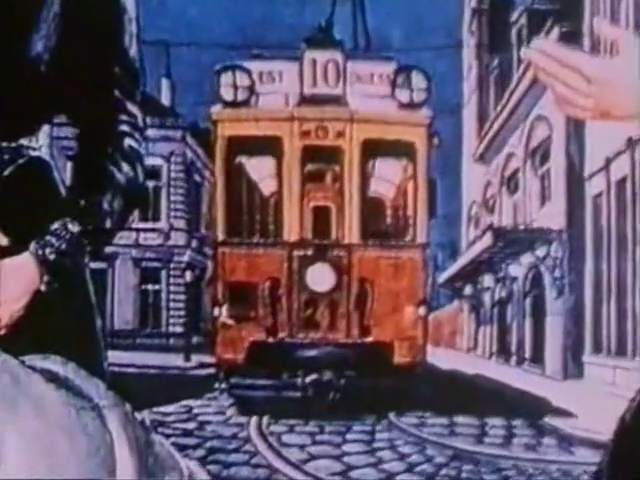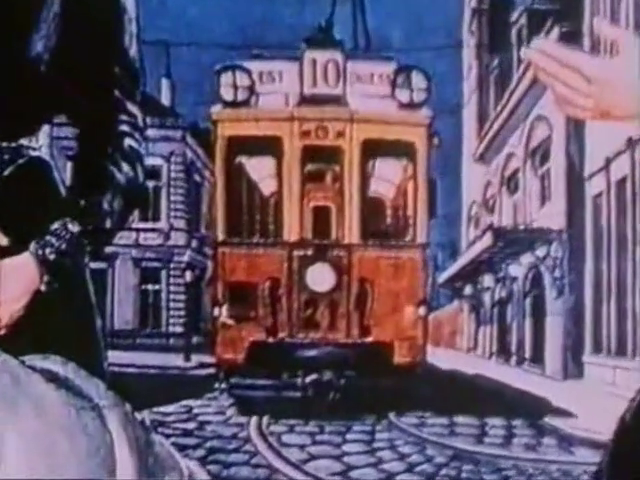 I've written about this before and caught it one night on – I think – Channel 4, in one of those slots five or ten minutes before the hour when they would run animation shorts to fill up the schedule. I had no idea what it was and stood transfixed as it slowly unfolded. All I caught was that the title had the word 'public' in it and it took years to find once the internet arrived. Eventually I found out that it was titled 'Den Offentlige Rost' (The Public Voice) by Dutch film maker Lejf Marcussen. Watch it here (oh for a decent resolution) and marvel that this was done in 1988, pre-computers.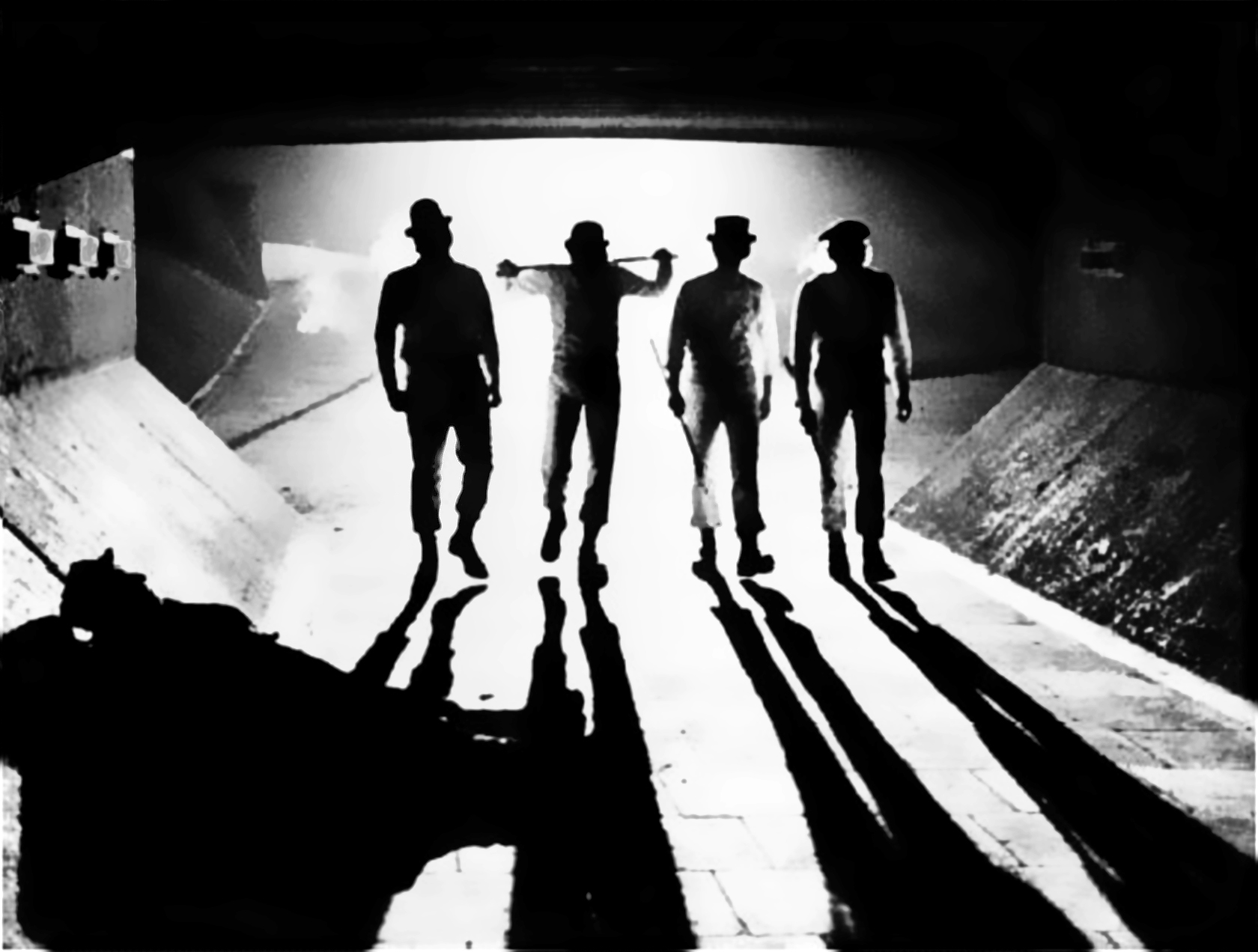 A Clockwork Orange was one of those video nasty holy grails in the 80s, up there with The Evil Dead, Texas Chainsaw Massacre and Zombie Flesh Eaters. I can't remember when I finally managed to see it via a terrible quality VHS but it didn't disappoint, although I was probably watching it for all the wrong reasons. Long before that the design and iconography of it fascinated me from the Droog costumes to the Allen Jones-esque 'furniture' in the Korova Milk Bar, the Makkink brothers' paintings and sculptures and Philip Castle's iconic poster. Years later, when the film finally got a theatrical re-release, I went to see it 'properly' and it's still shocking in places. It blows my mind when I see it for sale in Sainsburys for under a tenner as it was so notorious back in the day.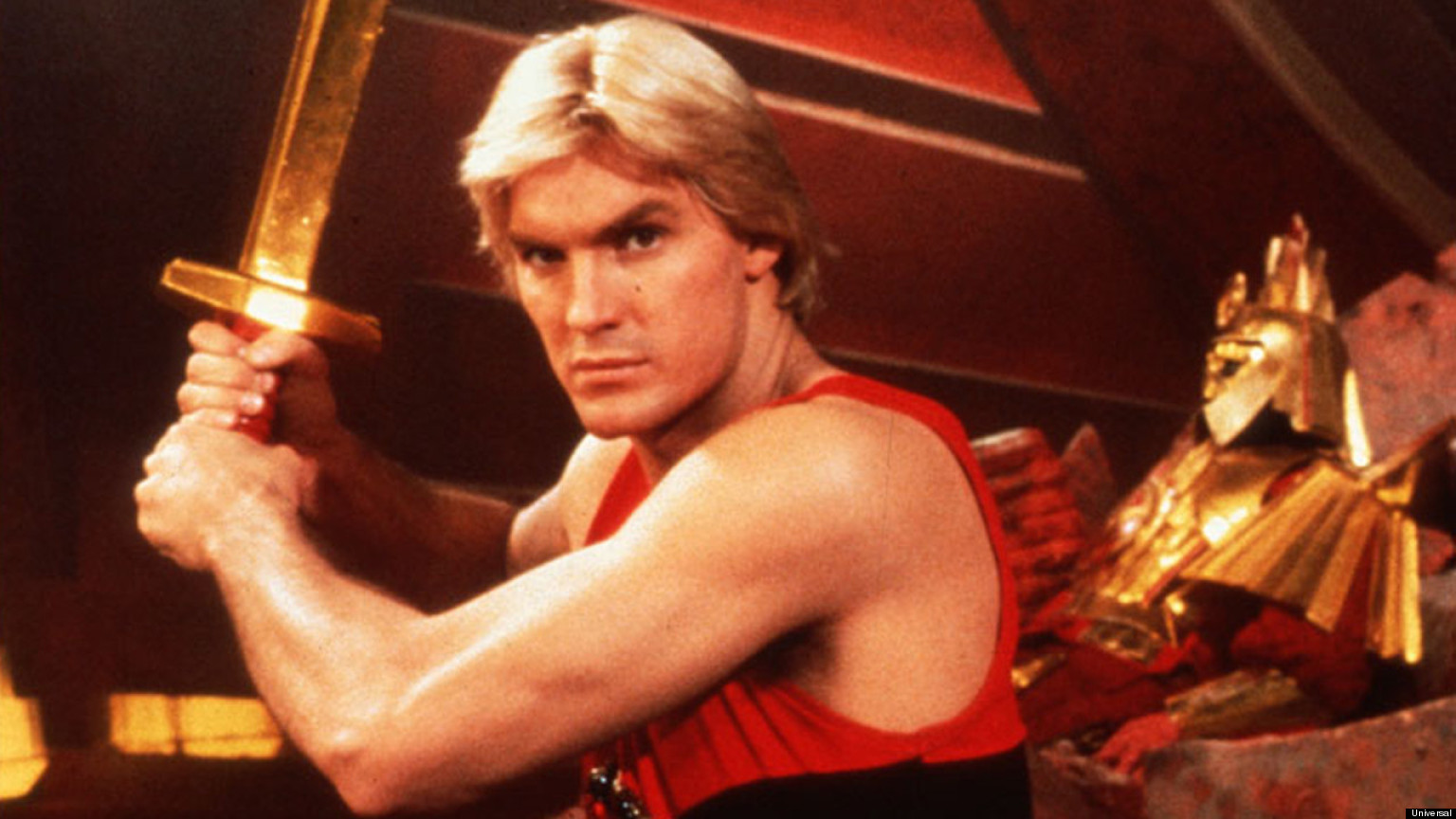 Flash! AAAAAAAAHH! My dad took me to see this as he loved Buster Crabbe as Flash Gordon in his youth and saw the opportunity of a bit of father/son bonding. He hated it in comparison but I loved it, so colourful and kitsch compared to the weathered realness of Star Wars. Queen's soundtrack was the first album I ever bought (on cassette no less) and I read the paperback novel and collected the free cards in packs of Weetabix at the time. I drew scenes and logos from it in sketch pads and wanted a Flash T shirt like Freddie Mercury's so badly. Alas it didn't have the kind of merchandise roll out that Star Wars did (not in the UK anyway) and my appetite for it went unsated. Years later in college I remember watching it with the sound turned off and a mixtape for the soundtrack in a friend's room on some kind of comedown. It all seems to segue perfectly with the tape until someone put Mike Oldfield's 'Hergest Ridge' on and the magic was shattered. Over the years it's become a cult classic, largely for its naffness and Brian Blessed's over the top performance but the soundtrack still rocks and it was pleasing to see comparisons being made between the costume design of this and the recent Thor: Ragnarok film.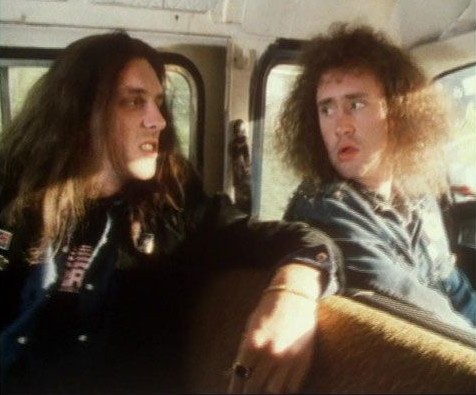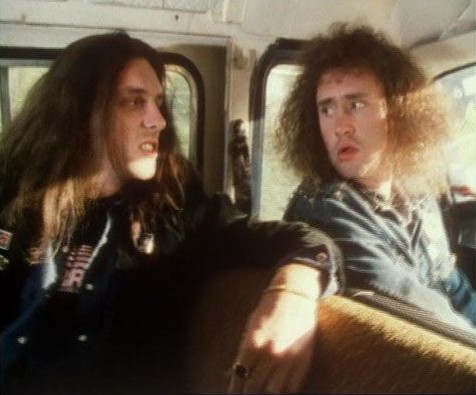 "Well, she won't BE getting back will she, Den?" The jewel in the crown of the Comic Strip films, Bad News Tour (and its follow up, More Bad News) was a perfectly paced look at a disillusioned band struggling to make it with not a second wasted. I probably know every line along with all the Young Ones and Blackadder's of the day. Not being that well versed in classic rock in my teens it took me a while to cotton on to the huge steals they'd taken from bands like The Who and I prefer this British take on the rockumentary over Spinal Tap any day. The actual records they released are also worth seeking out as they expand on the series and bear repeated listens which is rare for comedy albums.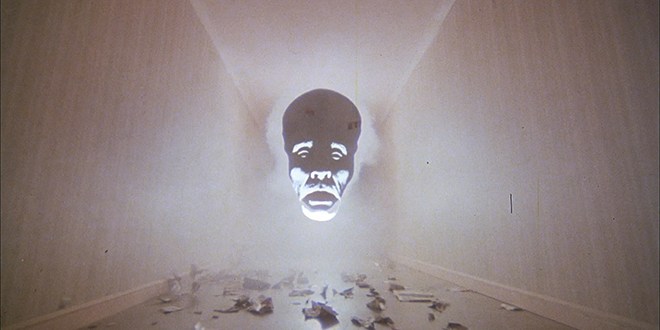 A double whammy for Terry Gilliam in this list, the predecessor to Brazil, Time Bandits, really is a wonderful film for both children and adults. I would have been eleven when it was released and, having kids of my own now, I see the years between ten and teendom are difficult ones in terms of finding film and literature that seems appropriate. To me, Time Bandits occupies this position perfectly; intelligent, funny, scary, weird, sad and heart-warming, Gilliam's tales of good versus evil through rampaging through different periods of history have a bit of everything with enough going on to stop the attention wavering. He even manages to put his spin on the 'it was all a dream – or was it?' ending without it seeming corny.
Honourable omissions: Aliens, Predator, Akira, Airplane, Hellraiser, Robocop, Stakker: Eurotechno, Spinal Tap, Mad Max 2, Repo Man, Weird Science, Max Headroom (the original TV film) and I Drew Roger Rabbit, a documentary about animator Richard Williams that showed clips from the uncompleted The Thief & The Cobbler.