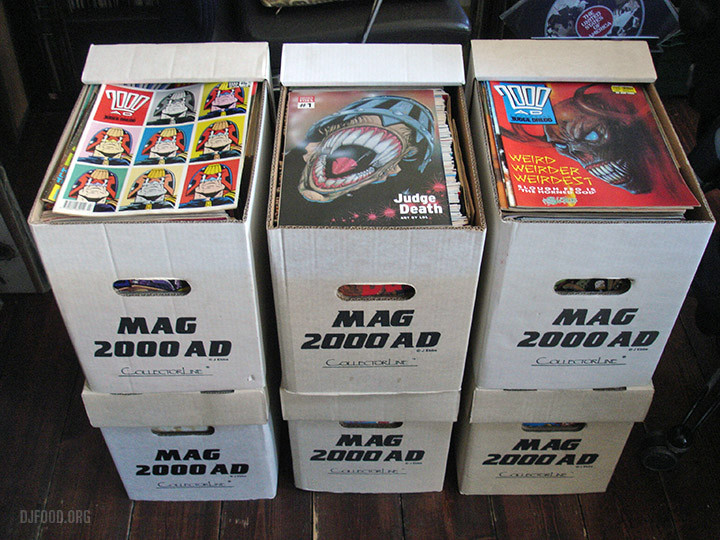 Here we have a large portion of my 2000AD collection, a comic I've read since I was 8 years old, fast approaching issue 2000 itself. It's time for these issues to go to another place, to people who will read them rather than being tucked away in my studio as some of them have for decades now. I've kept the first 600 issues (another 3 boxes) for purely nostalgic reasons plus the last 18 months worth but these approx 1200 issues will be going to Orbital Comics next week to do with what they will. Just in time for Free Comic Book Day and only a few months short of the comic's 2000th issue in September.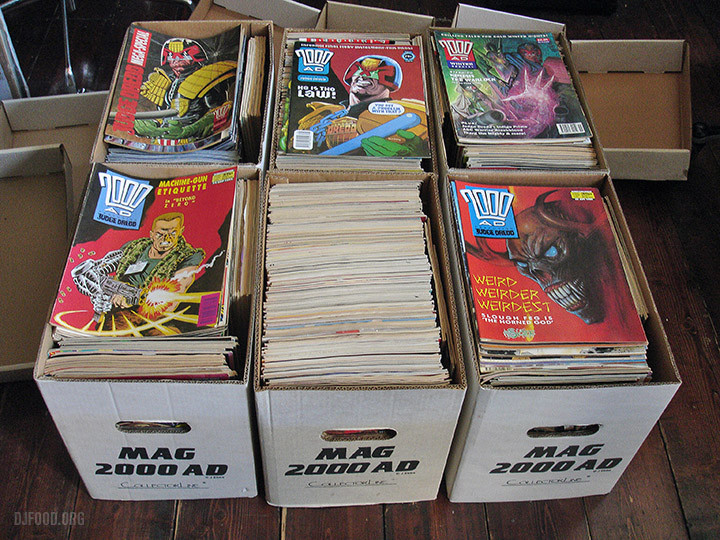 The excellent documentary about the comic's history – 'Future Shock' – was just shown on TV and is currently available to view online for the next month in the UK via Channel 4. I also found about 25 doubles of very early issues including no.20, issue 100 and more, they'll be going with these too.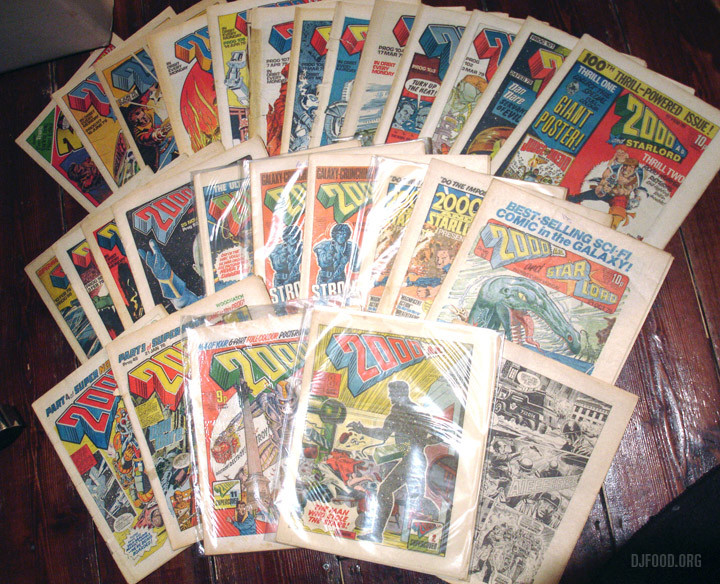 Here's a few scans of images that caught my eye as I went through them: Brendan McCarthy masquerading at 'Loaf', a couple of Dredds by the incomparible John Hicklenton (RIP) and some pages from a beautiful Ace Trucking Co. story. No one draws the cosmos quite like Massimo Belardinelli.