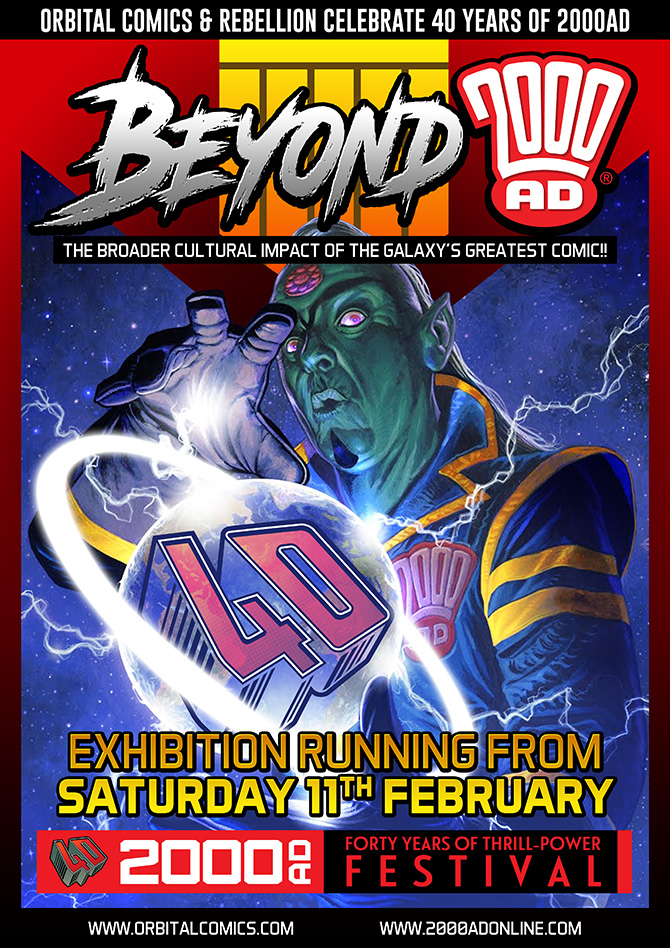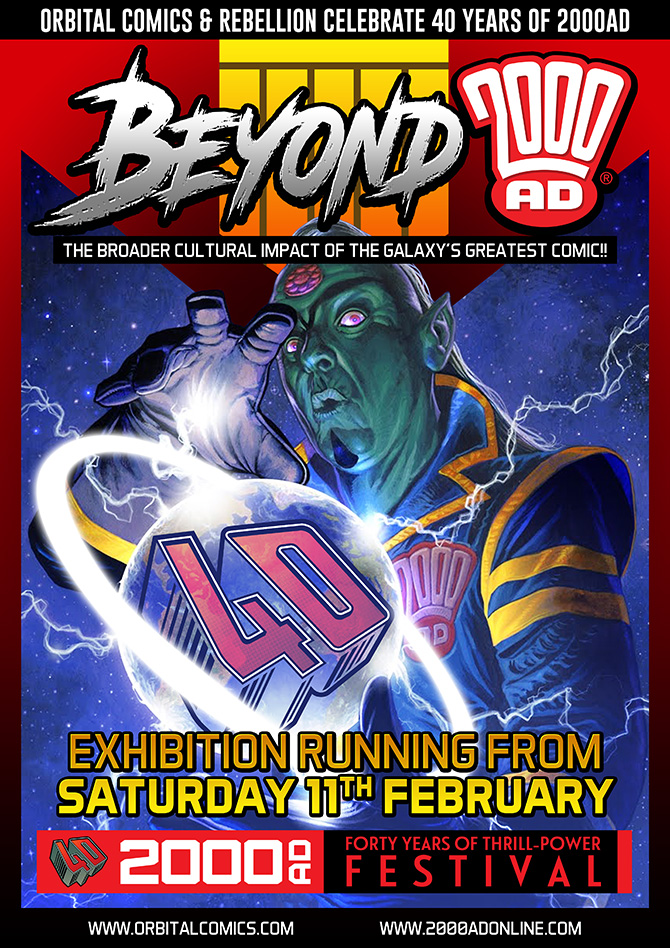 The 'mighty organ' that is 2000AD is 40 years old this month and today is the big celebration at the Novotel in Hammersmith. I won't be attending but photos already posted on social media are making me wish I was.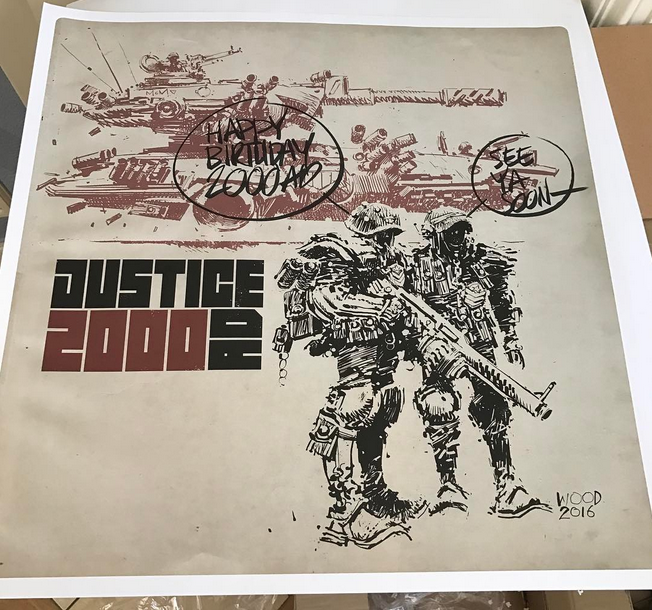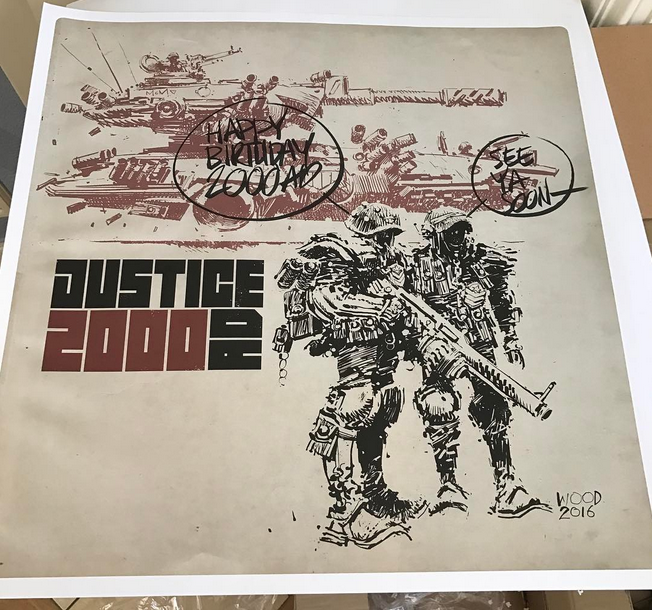 Also opening today is the
Beyond 2000AD
exhibition at
Orbital Comics
(see flyer above)
that I've contributed some pieces to. This looks at the wider impact of the comic outside of the printed page including merchandise, toys, t-shirts, bags, record sleeves and more.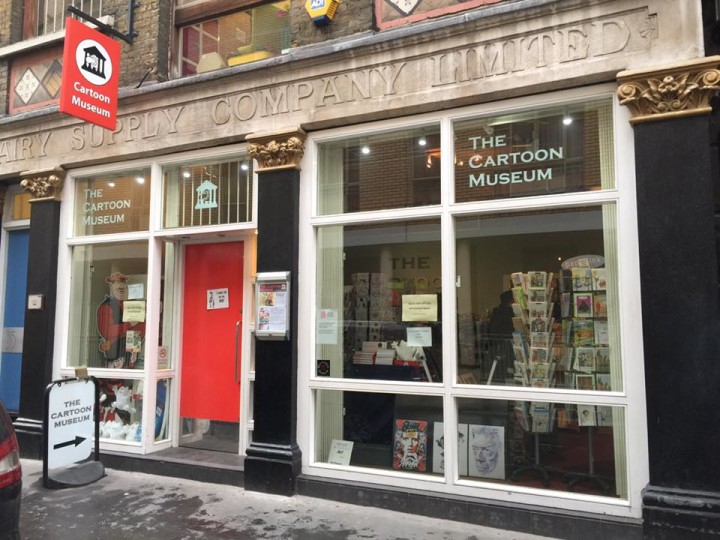 Just up the road the Cartoon Museum is showing a huge selection of original art from the comic under the banner Future Shock: 40 years of 2000AD, so if you haven't got a ticket to the 40th bash you can still soak up 40 years worth of thrills.