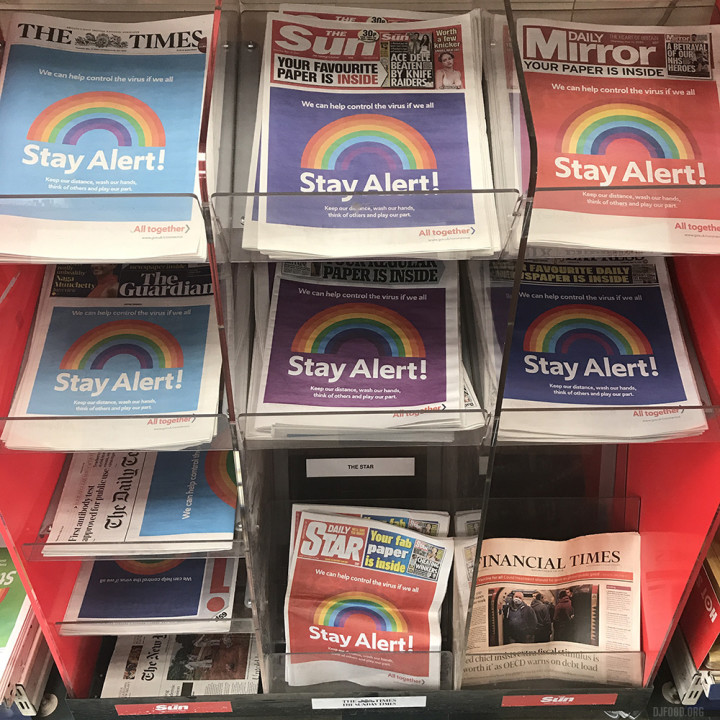 Where to start? – a horrible year in so many ways and not one I'm sure many will want to remember or repeat in a hurry. Not to want to gloss over the fires in Australia or Trump nearly starting WW3 at the start of the year, the murder of George Floyd and the rise of the BLM movement or Joe Biden winning the US election in November, but 2020 was dominated for many by the pandemic.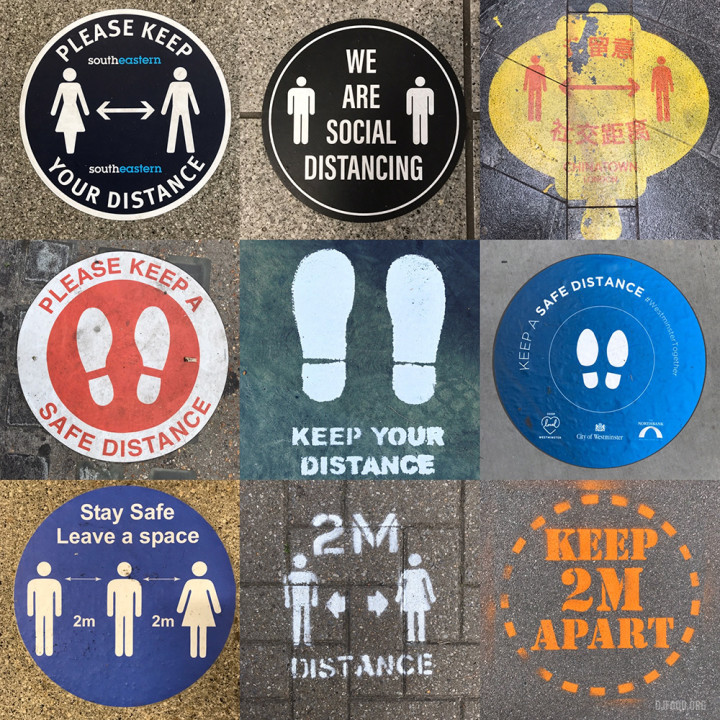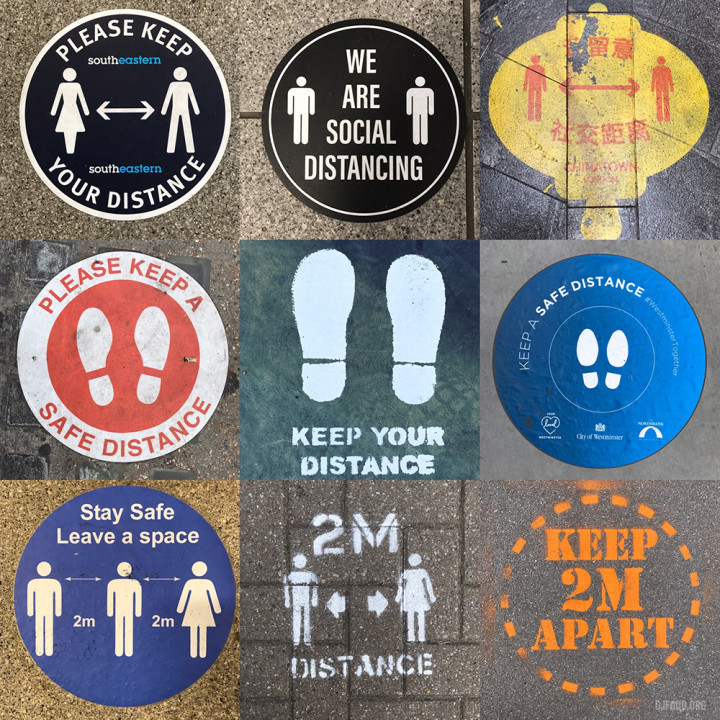 Like many, when lockdown came, I started sorting, clearing, taking stock. Archives were dug into, things thrown away, digitised, uploaded, sold. Old projects that had laid dormant for years were revived, restarted, some even finished. All those jobs that I'd meant to do started getting done. I turned 50 in May, in the middle of the first lockdown and that all gave pause for reflection. Did I need all this stuff? What could I live without? Oddly, the limiting nature of the lockdown seemed to unlock the creative gates and I had time again to do musical projects. I've always juggled graphic design, DJing and music production and, if I'm honest, the music side always comes last as I just don't have the time and head space to do all three. With gigs firmly out of the picture there was suddenly space again.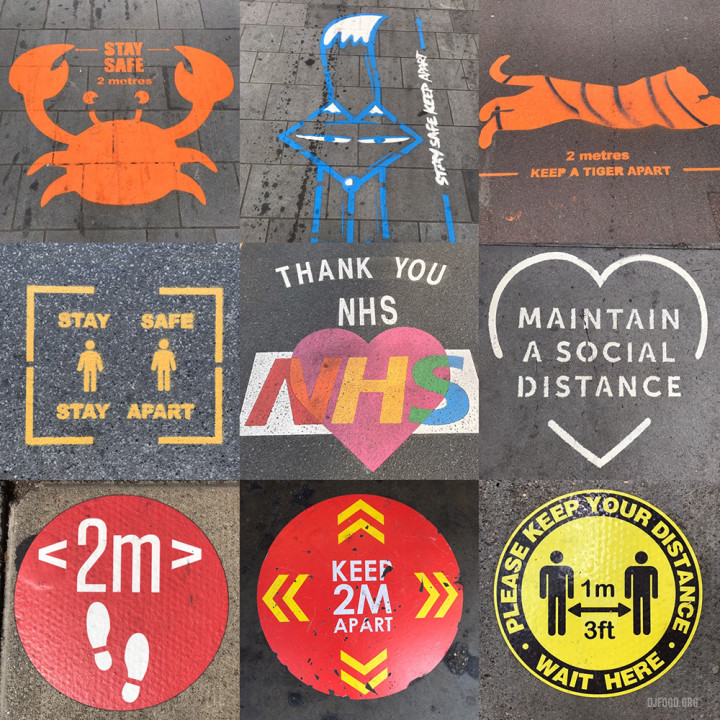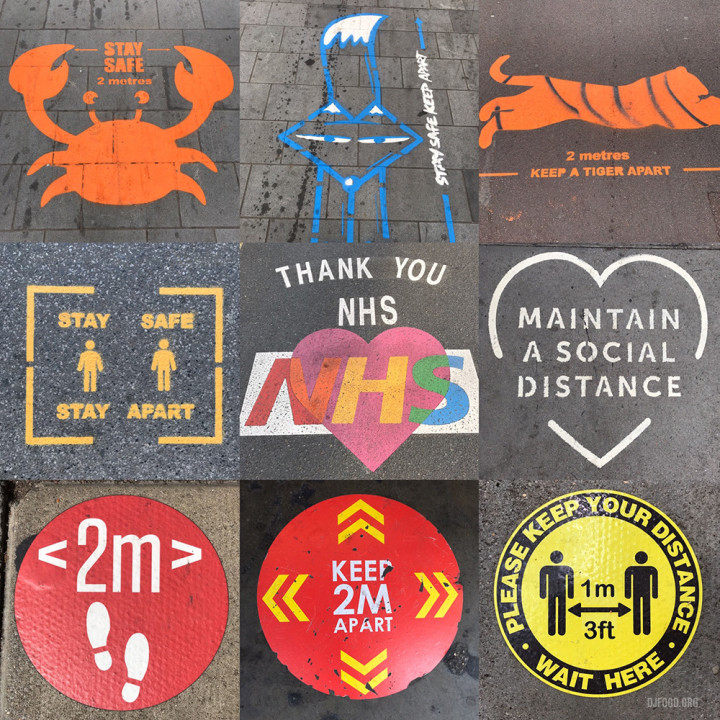 After the initial shock and adjustment had passed, I started to like lockdown, the quiet, the space and pace of life in London when I did venture out, the fact that it was Spring helped too. The cleaner air, the public displays of affection for the NHS and key workers in windows around my neighbourhood which I took the time to explore far more than before. Just the time to stop, reflect, get off the deadline treadmill and do some personal life evaluation was welcome. Of course there were down days too, frustration at the government's handling of the situation, the futility of it all, the not knowing when it was going to end, the cabin fever.
The realisation that the entertainment sector was not going to get back on its feet any time soon and any thoughts of gigs should be put out of mind for the foreseeable future. More importantly though, copious amounts of friends who work in the live sector of the industry who suddenly have no job to go to and no income once the furlough period ends. The thing about the creative sector though is that they are resilient, fast-acting and respond to situations like these in many different ways. There have been numerous charity compilations, protests, self-help articles, the #weareviable movement and online gigs and forums set up to help people's mental health. Without a doubt, in terms of coming to the aid of artists trying to see a decent return on their music, Bandcamp have been the heroes of the music industry in 2020. Their revenue-waiving Fridays have become like monthly record store days (a now barrel-scraping exercise in unnecessary reformatting of material no one was asking for by the majors). It has also re-ignited the discussion about stream revenue from platforms like Spotify which can only be a good thing. Mixcloud too jumped into the fray with their Select subscription channels and streaming upgrade, each paying a portion of proceeds to the artists being played as well as those playing them.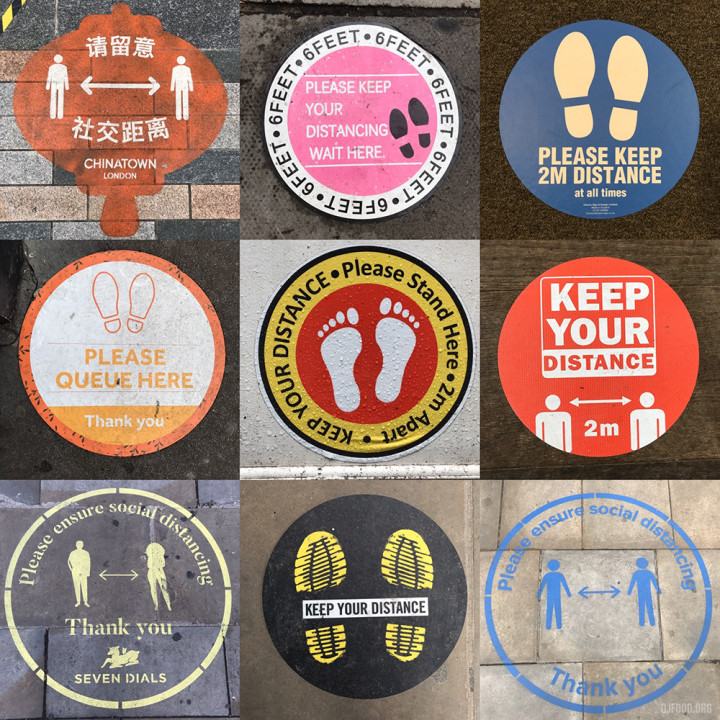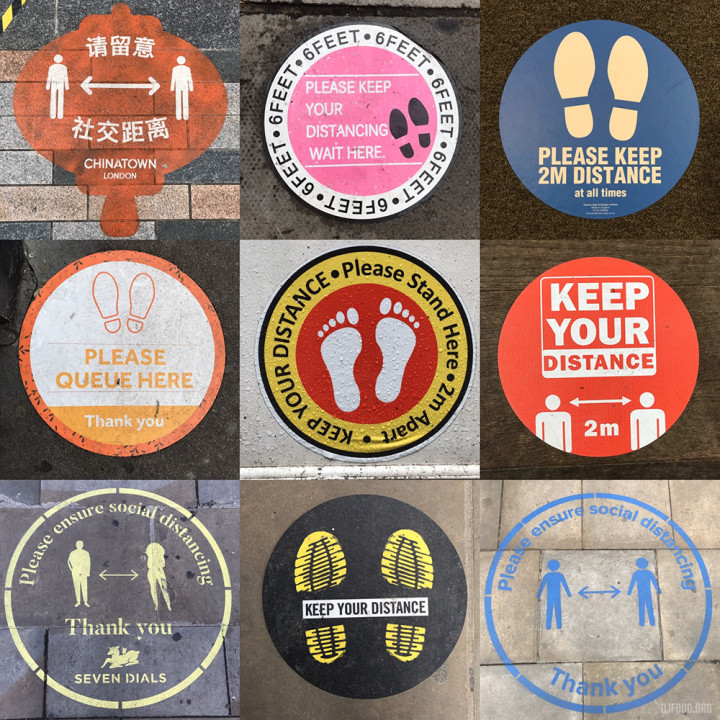 Turning off the news became a necessity to stay sane, just tuning out to protect from spiralling down into a day of depression and inactivity. But there were unexpected pluses once things began to reopen, the break had given some a chance to change, bring their businesses up to date, upgrade, expand, come back better than before. More space in shops and restaurants, increased hygiene, less people on public transport – great! For those who don't live in the city, it's packed at the best of times and not always the better for it. Buying a round of drinks at the pub on an app and having it bought to your table rather than fighting your way to the bar, viewing the menu through a QR reader and paying for it on the phone, I'm up for that although I'll no doubt be cursing once the targeted advertising starts. The sale of bikes soaring and more people able to work from home, giving them new options for home locations, less commuting stress and more family time – all welcome.
I've neglected this blog a fair bit other than my weekly archive mixes and the odd release-related news, I'd like to get back on it a bit more in 2021 but can't promise. The speed and immediacy of Instagram has taken over where some things like street art and record finds are concerned. Looking back over the year it's been another vintage one for music releases and books, obviously less so for gigs and exhibitions. I've listened to more podcasts and audiobooks than ever before though, a noticeable change in wanting to hear informative chat or comedy over music sometimes. The creative roll that the Castles In Space label has been on this year has been a constant with the regular label and now the subscription library to add to that in 2021 plus I'm pleased to have a release forthcoming on the label early in the new year. Discovering the Astral Industries and Russian Library labels via Bandcamp were two highlights and Robert Fripp's continuing weekly Music For Quiet Moments series gave me something to look forward to each Friday. Likewise the weekly 2000AD progs never faltered when most comic lines derailed, even reaching new heights with the incredible new story, The Out whilst season 2 of The Mandalorian reinstated a love for the Star Wars universe again. Without wanting to focus on the negatives (we'd be here all week), there was a lot to love in 2020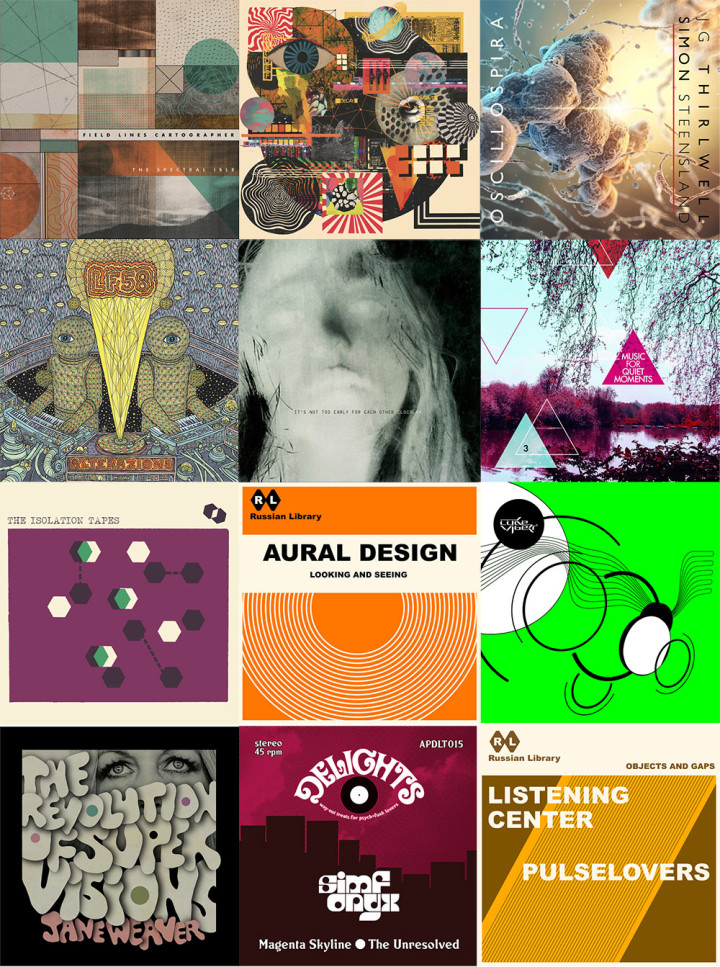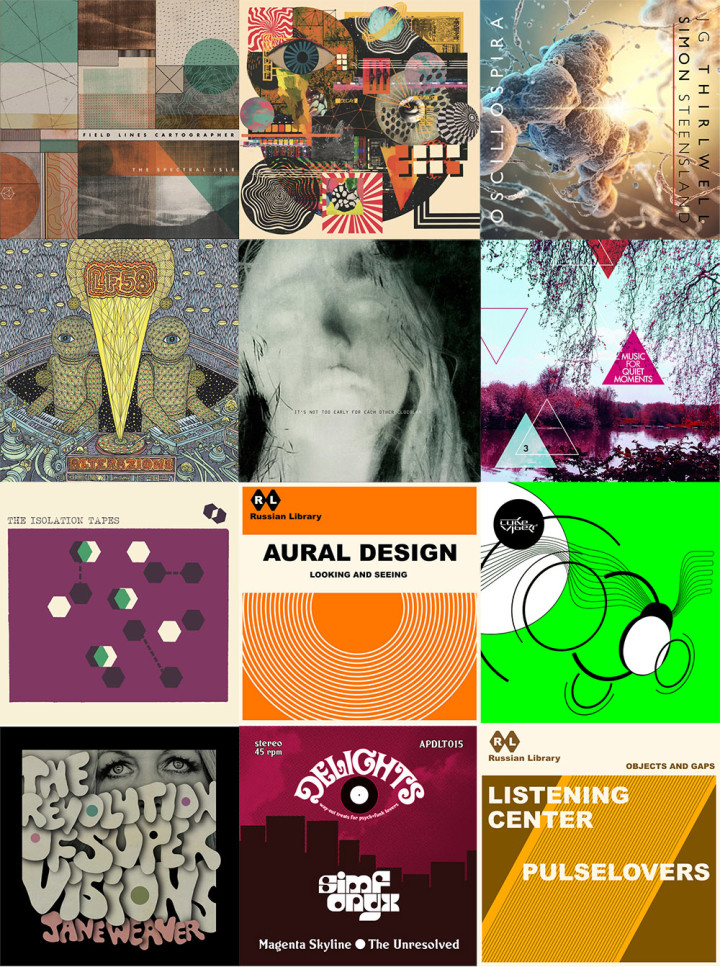 Music –
Type 303 – Sticky Disco / Analogue Acidbath 7″ (45 Live)
The British Space Group – The Ley of the Land CD (Wyrd Britain)
Squarepusher – Be Up A Hello LP / Warp 10 NTS mix (Warp)
Future Sound of London – A Controlled Vista 'I Can't Find You' (FSOL Digital/Touched Music)
dgoHn – Undesignated Proximate (Modern Love)
LF58 – Alterazione LP (Astral Industries)
Brian Eno – Music for Installations CD box set (UMC / Opal)
Robert Fripp – Music For Quiet Moments series (DGM)
Run The Jewels – RTJ4 (BMG)
Simf Onyx – Magenta Skyline / The Unresolved 7″ (Delights)
Luke Vibert – Modern Rave LP (Hypercolour)
JG Thirlwell & Simon Steensland – Oscillospira (Ipecac)
Aural Design – Looking & Seeing 7″ / DL (Russian Library)
Luke Vibert – Rave Hop (Hypercolour)
Clipping. with Christopher Fleeger – Double Live (Sub Pop)
APAT – Terry Riley's 'In C' performed on Modular Synthesizer (YouTube)
Field Lines Cartographer – The Spectral Isle LP (Castles In Space)
Jane Weaver – The Revolution of Super Visions single (Fire Records)
King Gizzard & The Lizard Wizard – K.G. LP (Flightless)
Humanoid – Hed-Set – forthcoming on (De:tuned)
Ghost Power – Asteroid Witch 7″ (Duophonic Super 45s)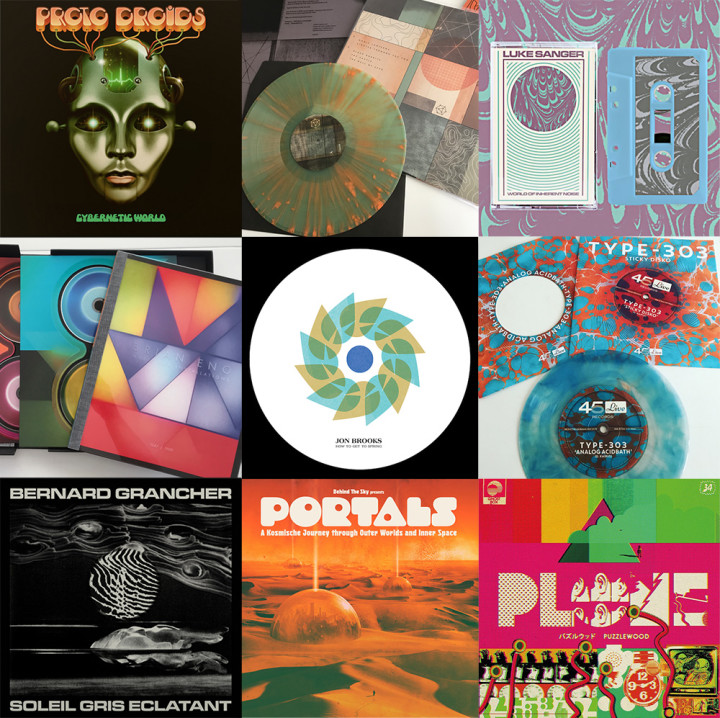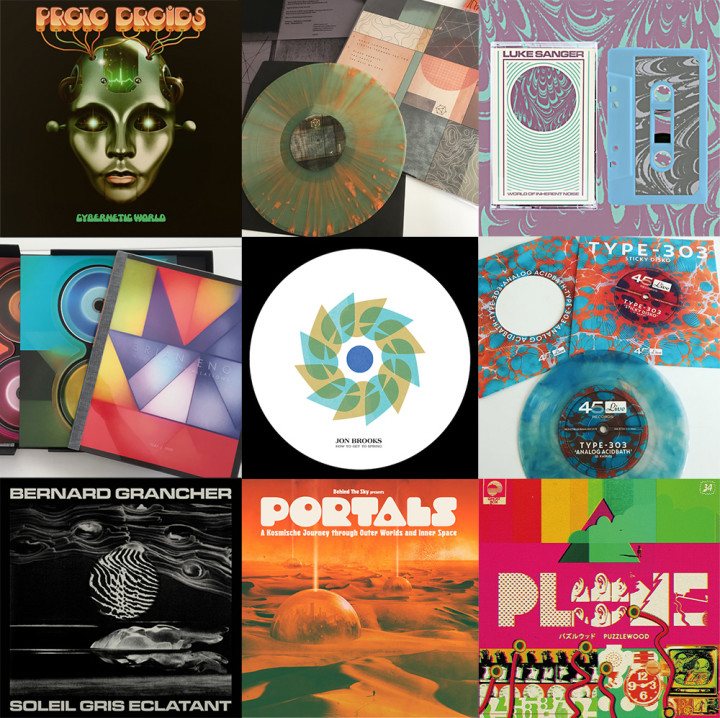 Design / packaging –
Jon Brooks – How To Get To Spring LP (Clay Pipe Music)
Bernard Grancher – Soleil Gris Eclatant LP (Castles In Space)
Plone – (Ghost Box)
Various Artists – Portals LP (Behind The Sky Music)
Luke Sanger – World of Inherent Noise Cassette (Miracle Pond)
Proto Droids – Cybernetic World LP (Spun Out Of Control)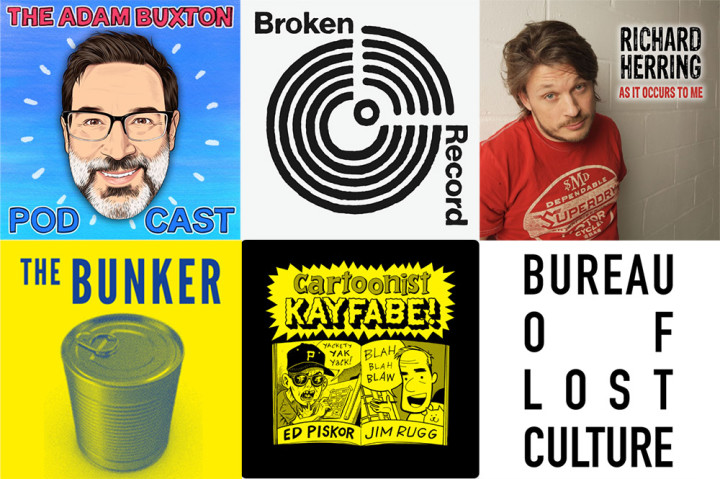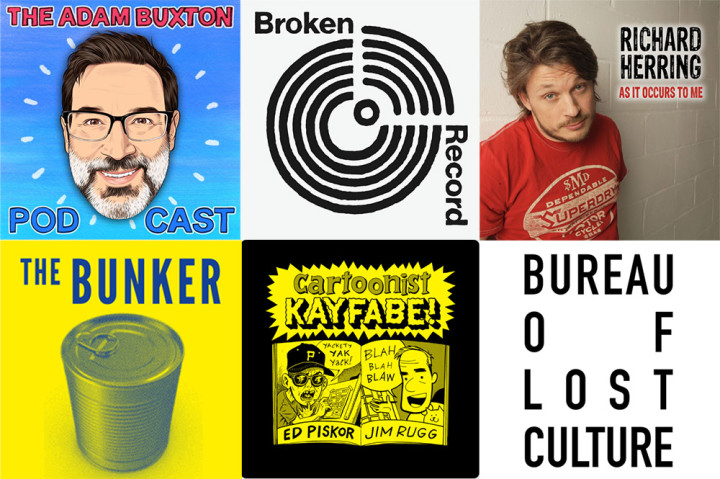 Podcasts –
Adam Buxton – Podcast (Acast)
Louis Theroux – Grounded (BBC)
The Bureau of Lost Culture (Soho Radio/Mixcloud)
Richard Herring – RHLSTP / Retro As It Occurs To Me
Broken Record episodes w. Rick Rubin (Pushkin)
Cartoonist Kayfabe (YouTube)
The Bunker (Acast)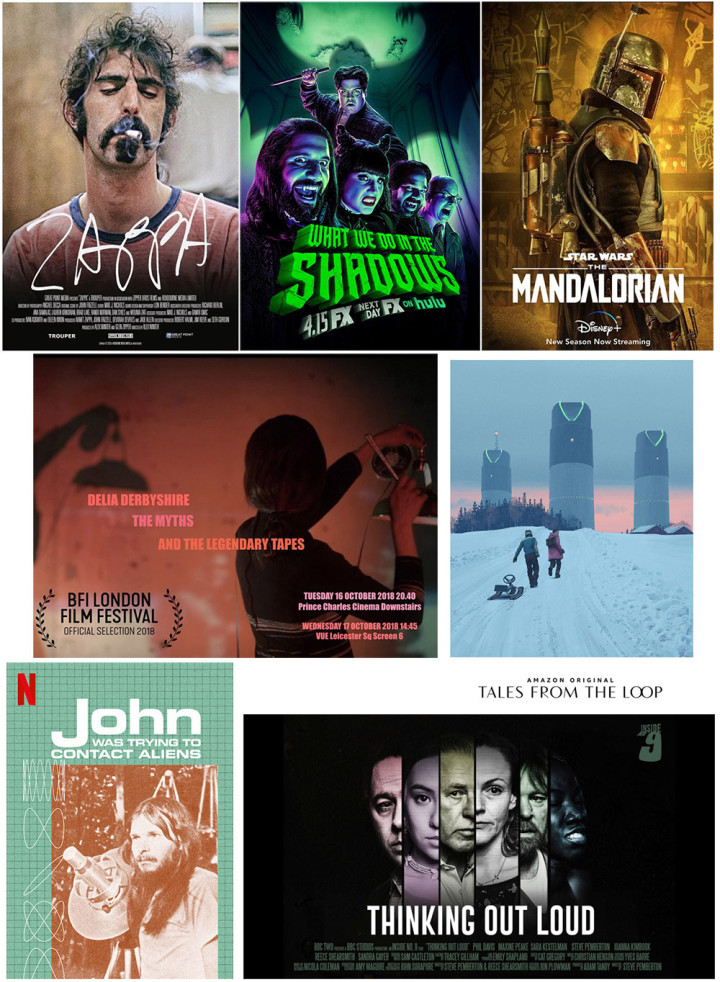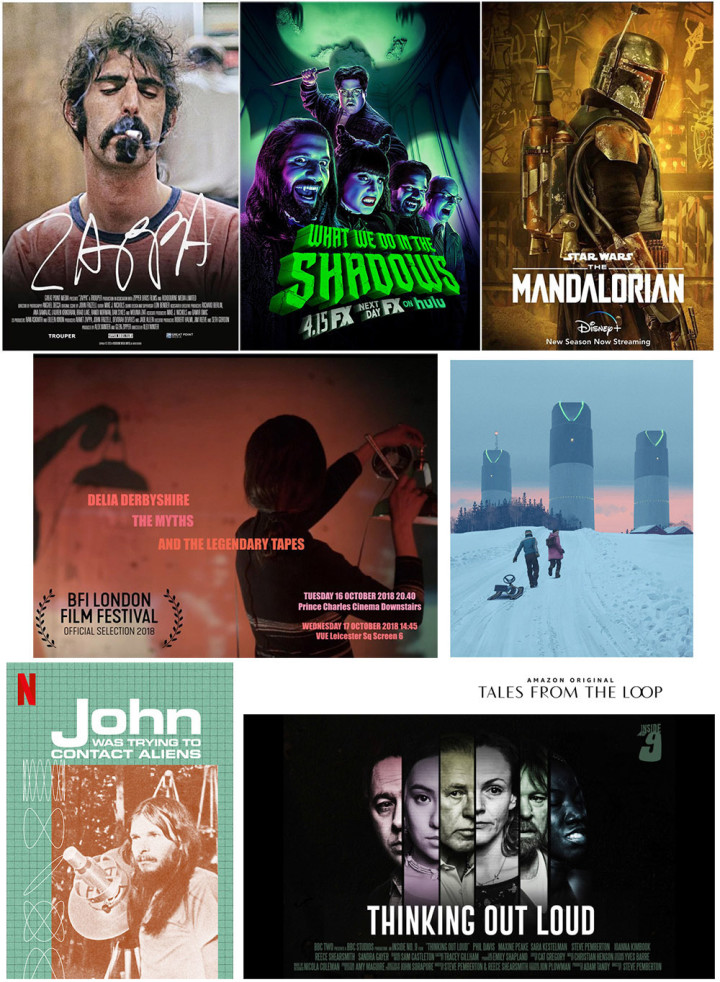 Film / TV –
Inside No.9 (BBC)
What We Do In The Shadows Season 2 (Netflix)
Tales From The Loop (Amazon)
Keith Haring – Street Art Boy (BBC)
John Was Trying To Contact Aliens (Netflix)
The Social Dilemma (Netflix)
The Mandalorian (Season 2) (Disney+)
Long Hot Summers – The Style Council documentary (Sky Arts)
Zappa (Alex Winter)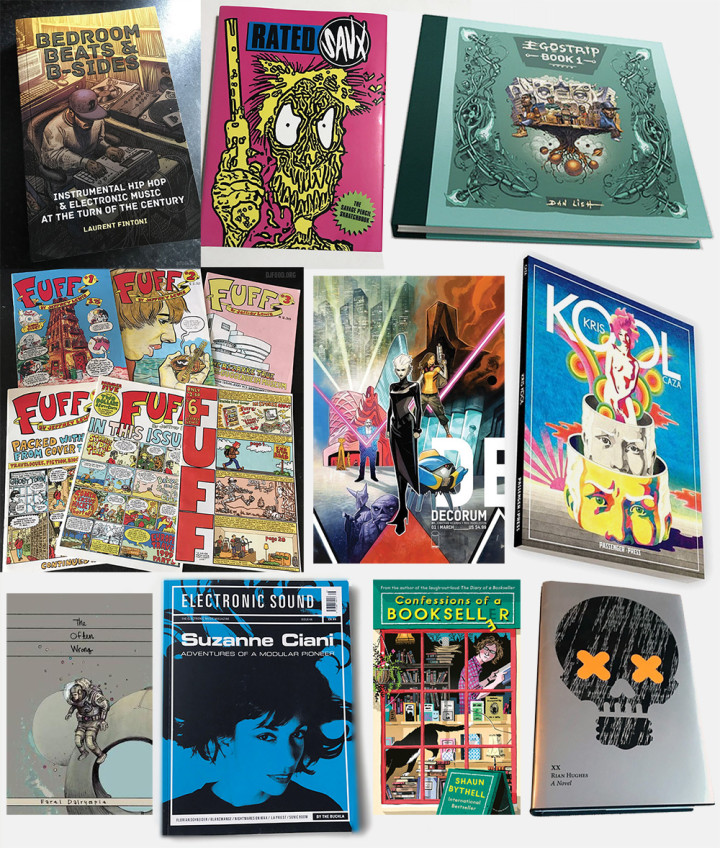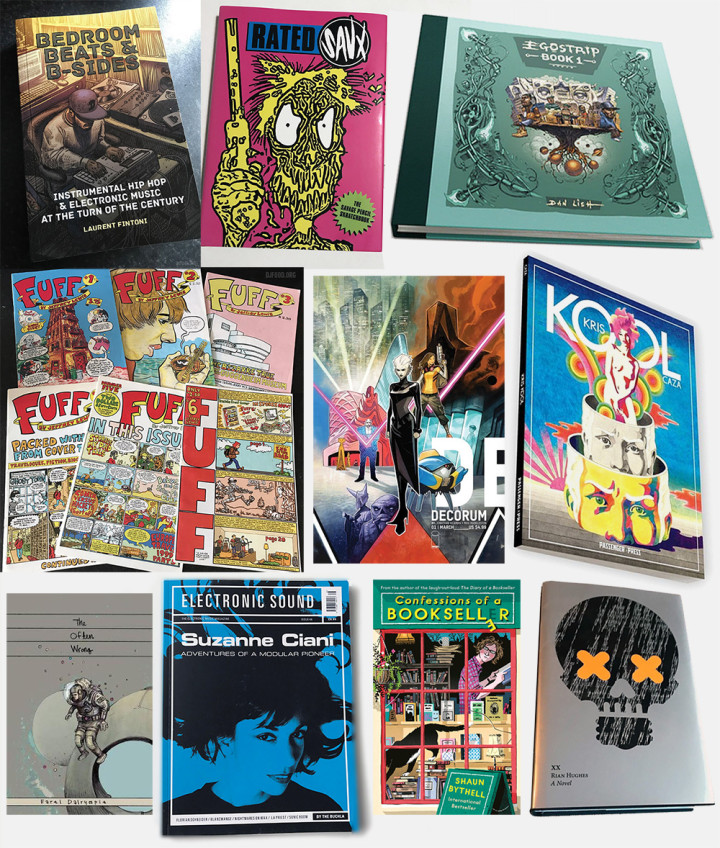 Books / Comics / Magazines
Confessions of a Bookseller – Shaun Bythell (Profile books)
The Often Wrong – Farel Dalrymple (Image Comics)
Take It Like A Man – Boy George (Harper Collins)
Adam Buxton – Ramble Book (Harper Collins)
Edwin Pouncey – Rated SavX (Strange Attractor Press)
Jeffrey Lewis – Fuff (all issues – really late to the party on this one)
Elton John – Me (MacMillan)
2000AD / Judge Dredd Megazine (Rebellion)
Rian Hughes – XX – A Novel, Graphic (Picador)
Cosey Fanni Tutti – Art, Sex, Music (Faber)
Caza – Kris Kool (Passenger Press)
Dan Lish – Egostrip Vol.1
Electronic Sound magazine
Decorum – Jonathan Hickman & Mike Huddleston (Image)
Discovering Jack T. Chick's 'Chick Tracts' mini comics
John Higgs – Stranger Than We Can Imagine
Simon Halfon – Cover To Cover (Nemperor)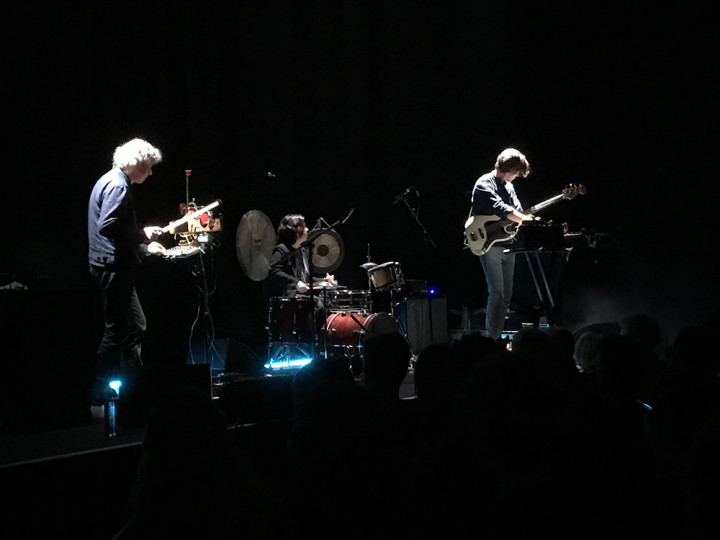 Gigs / Events –
Tomaga & Pierre Bastien @ King's Place, London (RIP Tom Relleen)
Discovering my neighbourhood more intimately than ever before on regular walks
Exhibitions –
Aubrey Beardsley @ Tate Britain
Shoreditch and Brick Lane never ceases to be a constant source of inspiration art-wise
Secret 7's – Greenwich Peninsula

Another year over and what have I done?
Got burned by an artist and agent overseas on some 'prospective' design work they never paid me for
Designed 'Blood', 'Dreams' & 'Bone' for the Swan Songs trilogy of albums for The Real Tuesday Weld, available in 2021/22 as well as the 2020 foldout Xmas card & 3″ CD.
Made some zoetrope labels for the band Peninsula's 'Constellations/Constelaciones' LP
Designed a zoetrope picture disc for an as yet unannounced reissue project that was a dream job…
Promo mixes for the 45 Live record label, De:tuned's 10th anniversary round up, Out Of The Wood, Soundwave blog, Shane Quentin's Garden of Earthly Delights show and did an Instagram takeover on @forgottengraphics for a week.
Unearthed and digitised old DJ Food mixes for my new Mixcloud Select channel with full track lists and notes.
Made the 'Kaleidoscope Companion' mixes with PC on the 20th anniversary of our album and compiled a version for a vinyl release on Ahead of Our Time in 2021
Started a label, Infinite Illectrik, for turntable experiments and other one-offs including a remix of Four Tet's side of locked grooves from his 'Sixteen Oceans' LP
Designed three covers for Nebari on OTA Recordings plus one for Syon Ward
Finished the Howlround meets DJ Food release, 'The Superceded Sounds of…' The New Obsolescents, inc. a track on Castles In Space's 'Isolation Tapes' comp with the LP due on the label in 2021 sporting five different screen printed foil covered sleeves.
Cut my own hair for the first time
Designed a zoetrope for Pendulum that went unused and several for BT Sport's European Final TV spot with Doves that sadly didn't make the cut because of a technicality.
Made the Celestial Mechanic – 'Citizen Void' album in collaboration with Saron Hughes for Rian Hughes' book, 'XX, a novel, graphic', as well as a 30 minute EP. Both available on Bandcamp with a vinyl LP forthcoming in 2021 on Utter
Created the cover image for Clocolan's 3rd album, due in 2021 on Castles In Space
Designed De:tuned DE:10 courier bag + slipmat for Bleep's Xmas advent calendar and saw the label repress the DE:10 series from last year on coloured vinyl
Designed Steven Rutter and Humanoid releases for De:tuned
Created a one hour long 'Cineolascape' from my The The support set material in 2018 for release on Matt's Cineola label in the future.
RIP: Wolfgang Dauner, Neil Peart, Steve Millington (Dry British), Terry Jones, Wes Wilson, Nicholas Parsons, Kirk Douglas, Andy Weatherall, Max Von Sydow, Tom Watkins, Genesis P. Orridge, Manu Dibango, Albert Uderzo, Eddie Large, Bill Withers, Hal Wilner, Mort Drucker, Tim Brook-Taylor, Tony Allen, Florian Schneider, Ben 'Ty' Chijioke, Little Richard, Christo, Steve Priest, Bonnie Pointer, Ian Holm, Milton Glaser, Ennio Morricone, Q magazine, Time Out, Russell Mears aka Rusty Spray – an original artistic inspiration, Tom Relleen, Simeon Coxe, Diana Rigg, Terence Conran, Eddie Van Halen, Sean Connery, Geoffrey Palmer, DJ Spinbad, Dave Prowse, Harold Budd, Richard Corben, Barbara Windsor, Jeremy Bullock, MF Doom.
Looking forward to:
More designing, more music making, releases of some of the above records after what seems like years in the wilderness – trying to remain positive against all the odds although I can't wait for 2021 to be over already, it's not going to be much fun.
The Castles In Space Subscription Library
Beautify Junkyards – Cosmorama LP (Ghost Box)
Jane Weaver – Flock LP (Fire Records)
The Book of Boba Fett
Tales To Enlighten (come on Matt, this year, eh?)
Happy New Year x