There's been lot of online activity surrounding the Alien film franchise recently, specifically aimed at the original film. I don't seem to be able to go a day without some new spin-off popping up, I've updated this post three times already.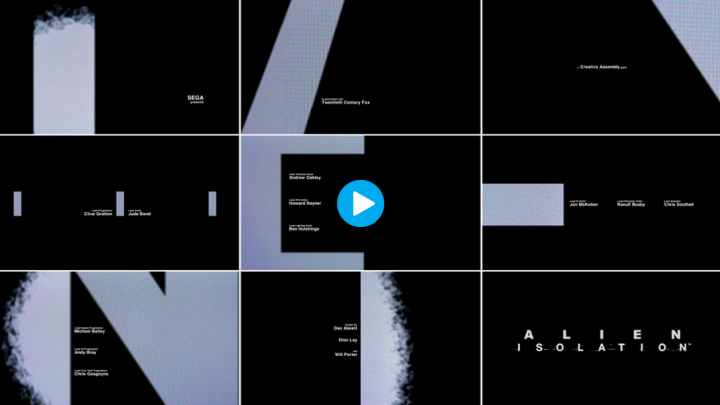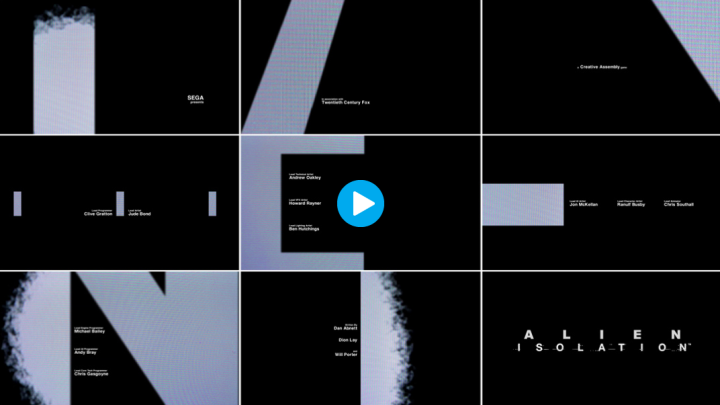 You might have seen the recent Alien: Isolation game that takes the look of Ridley Scott's version and goes to great lengths to emulate it. The Art of the Title website has an extensive feature on what went into creating the look and design of the game here with some fascinating info and behind the scenes stuff. Just the opening title sequence alone is worth a watch (above – click the image to be taken to the site).
On the Alien: Isolation website there's a whole host of Alien advent calendar goodies to get into, most pleasing to me being that you can now download parts of the comic that Henry Flint drew for the release around the time of SDCC. As well as that there are posters, concept art, game play tips and add-ons.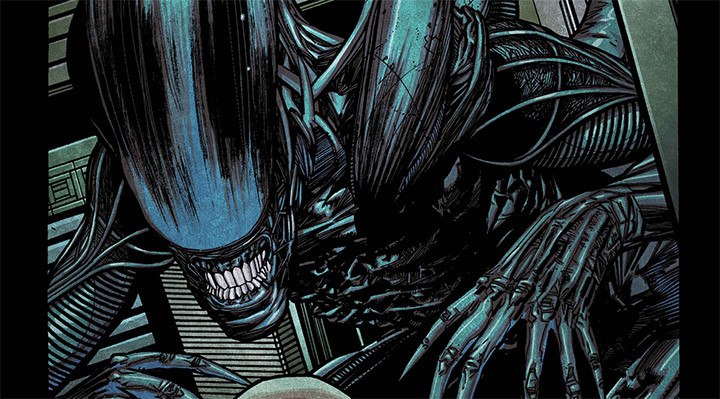 Poster posse have a great gallery of tribute posters to celebrate the 35th anniversary of the original and most, predictably, centre on the mood and tone of the debut. They've split the posters into three different phases and they can be viewed here PHASE 1 / PHASE 2 /  PHASE 3.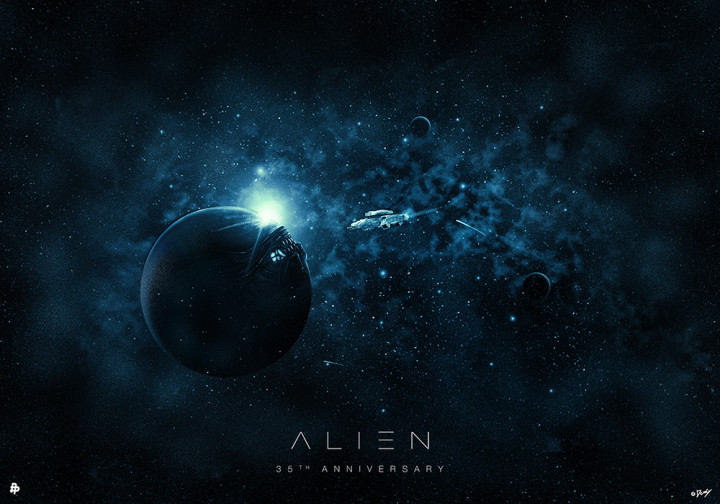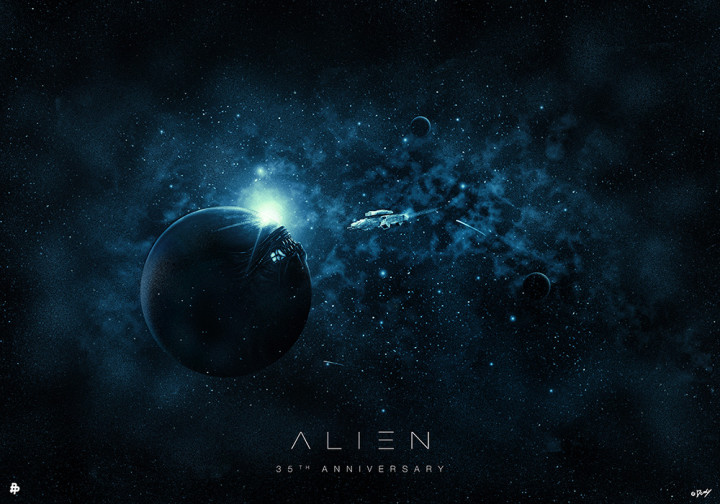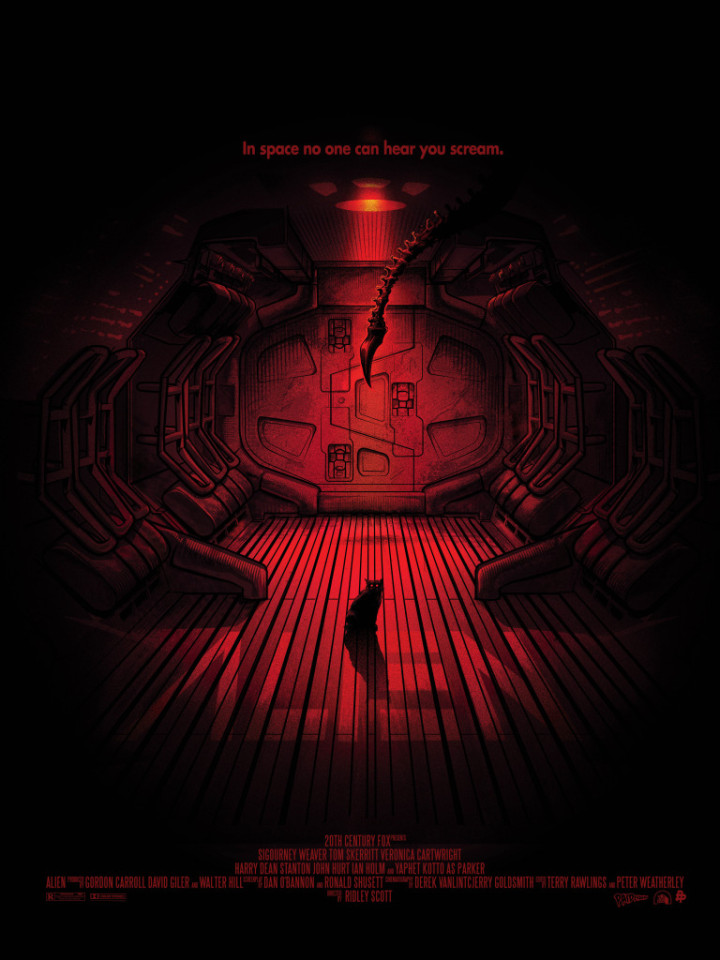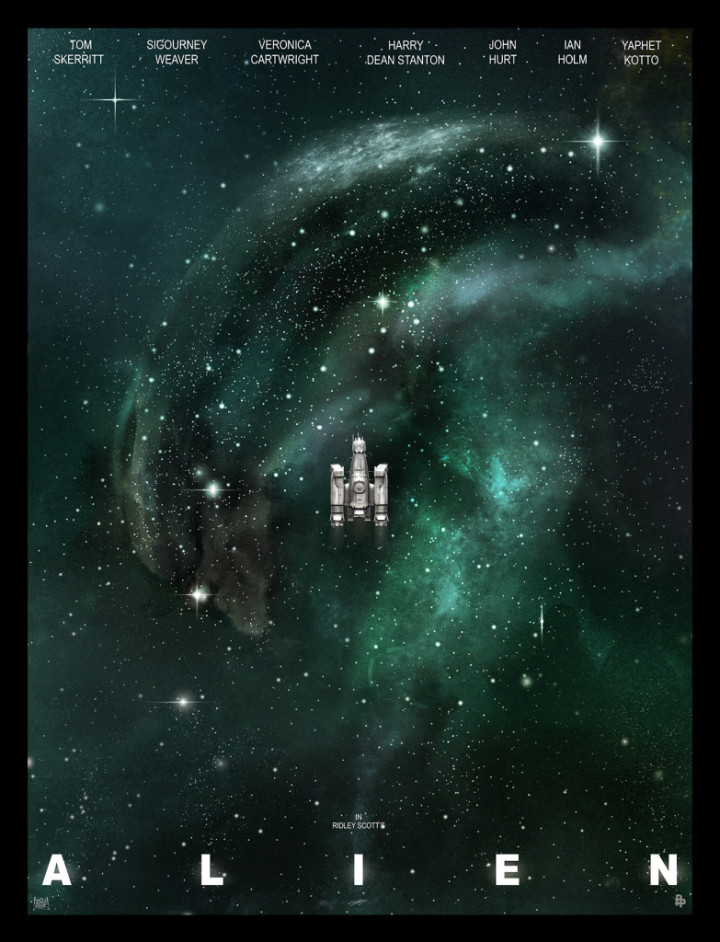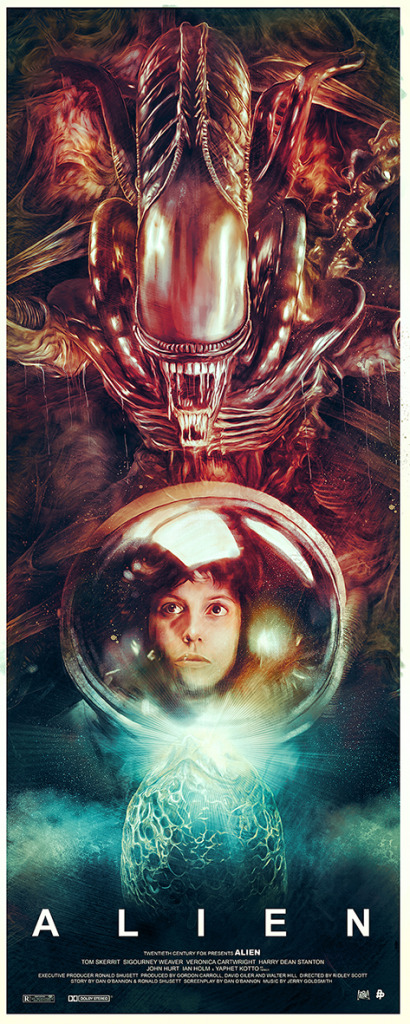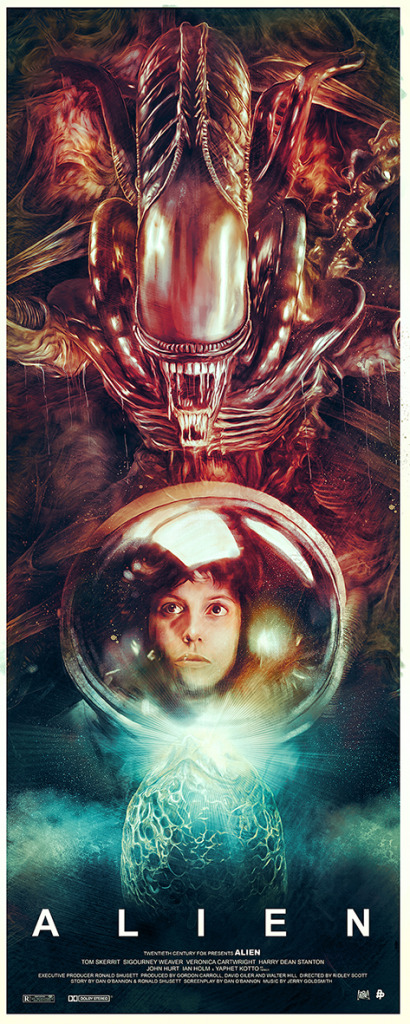 If sound is your thing then Ambient Sleep Aids in the form of looped atmospherics and sound FX from Sci-Fi films are at your fingertips. Want to drift off to the sound of the Nostromo or the Death Star drifting through space? Someone called Crysknife007 has posted 20 minutes loops of just that.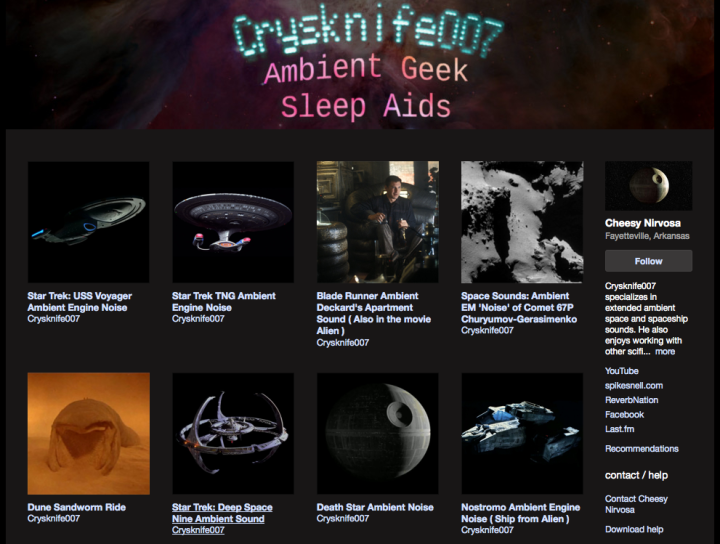 and there's more… check out this gorgeous fan image by Lord Mishkin which reminds me of John Bolton's work. Just look at that light source casting shadows and the reflection in the helmet, beautifully realised. She must be really knackered not to have clocked the Alien hanging from the rafters though…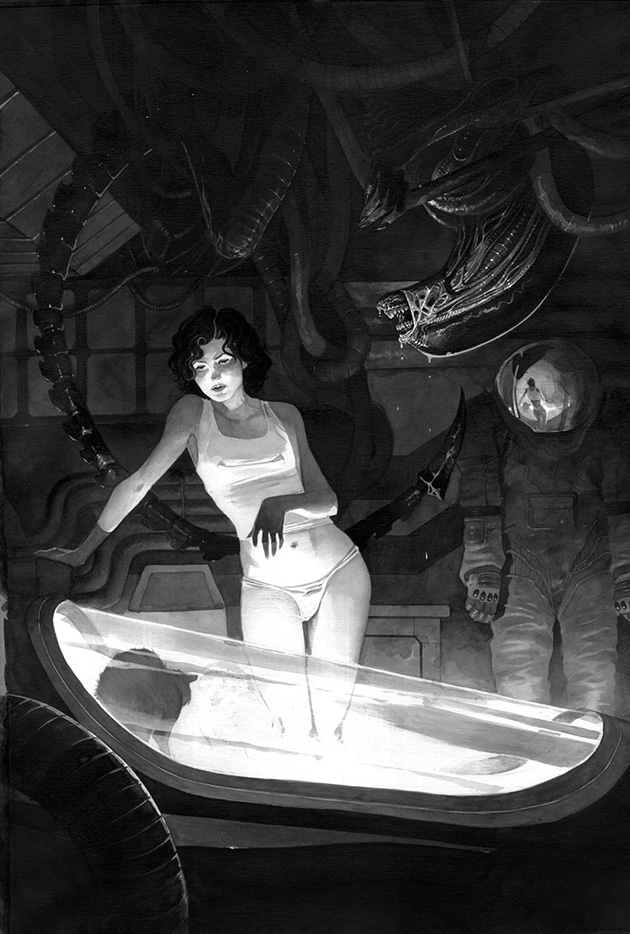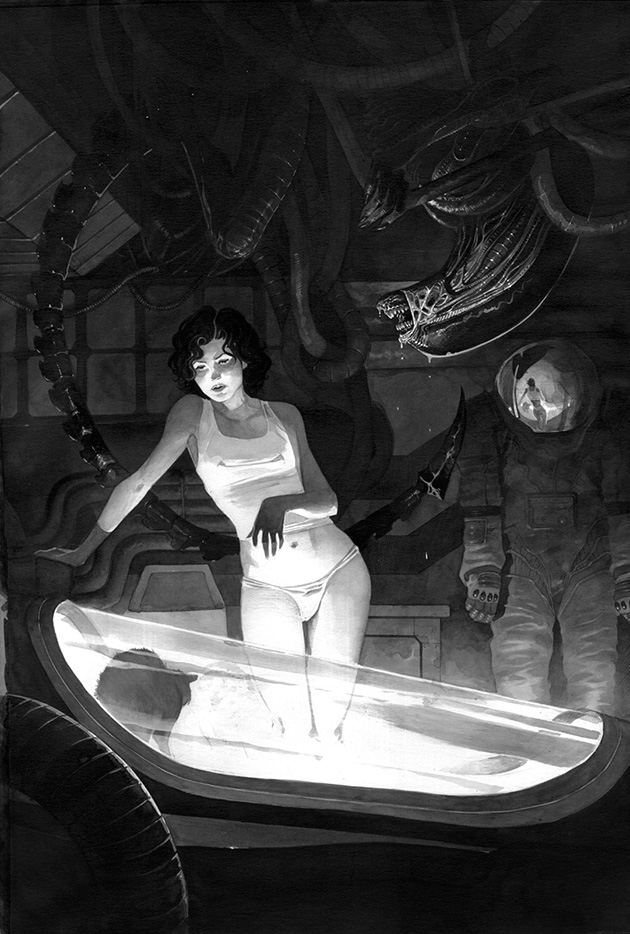 I've saved the best post for last, I hope you have some time on your hands because this one goes way deeper than most. Dave Addey's Typeset In The Future site has published a feature on the graphic design of 'Alien' after his exploration of the typography in 'Moon' and '2001'.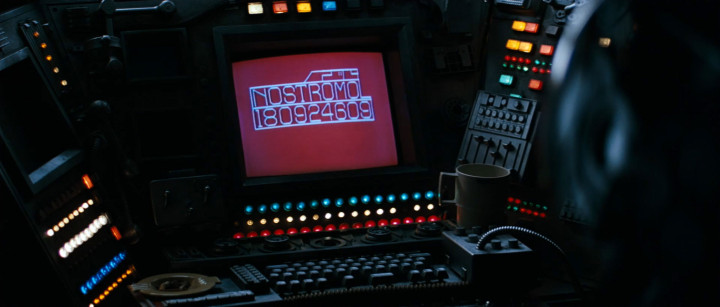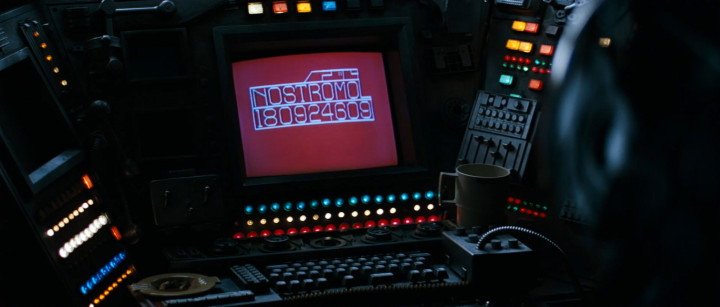 It's beyond nerdy in all the best ways – going from the opening titles to signage and on screen read outs on board the Nostromo. Clothing insignia, food packaging, warning signs and even keyboard labeling is covered, the last of which reveals some telling details about what the designers were reading at the time.