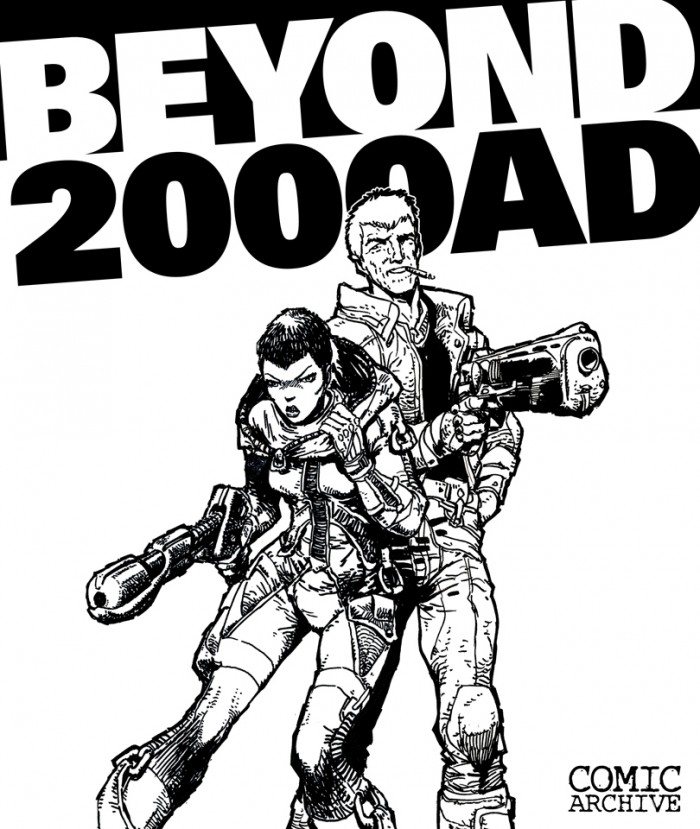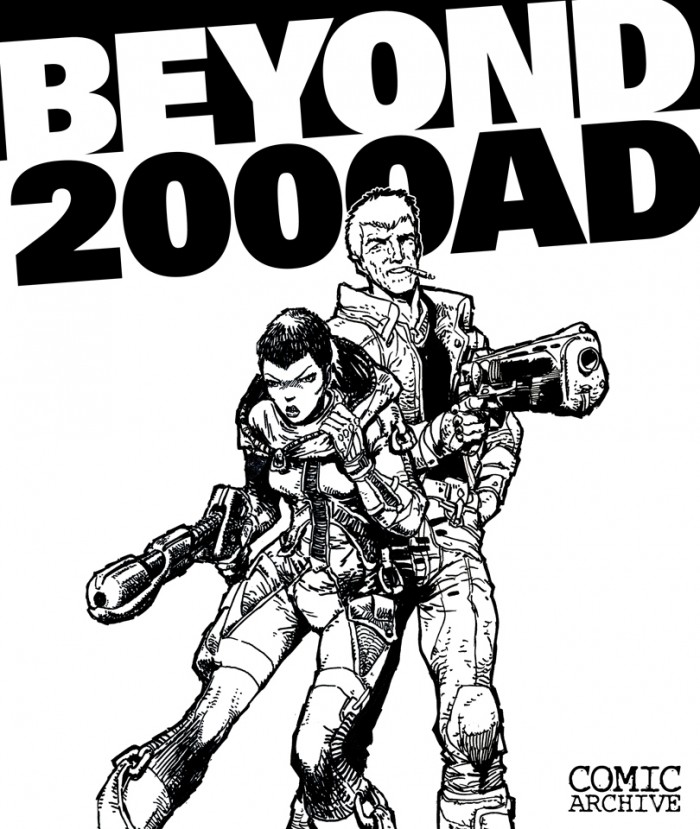 Straight outta Ireland, from Hibernia is the new Comic Archive magazine: Beyond 2000ad by David MacDonald. This 68 page colur and B&W issue is a treasure trove of info and unseen / lost / forgotten art from 2000ad-related creators, lovingly assembled by David with interviews from many involved in the comic over the years. Here's a list of contents:
Interviews, featuring contributions from Nick Landau, Dez Skinn, Pat Mills, John Wagner, Carlos Ezquerra, Kelvin Gosnell, Doug Church, Colin Wyatt, Richard Burton and David Bishop.
It also reprints rare and never-before-seen artwork from Glenn Fabry, Ian Gibson, and Massimo Belardinelli, with cover art from Carlos Ezquerra.
FEATURING:
• A history of Starlord and Tornado.
• An extensive look at 2000AD's publishing history in the USA.
• The complete Scatha, including an eighth episode that never saw print.
• A history of the Daily Star Dredd strip.
• Interviews with 2000AD art editors, Doug Church and Colin Wyatt.
• Censored art from the final episodes of "Inferno", reprinted here for the first time.
• Unseen Ian Gibson art for "Mekomania".
Those in the know who recognise the names there will be dribbling by now I suspect and the magazine delivers.
Buy it in digital form for £2.50 or physical (recommended) for £6.
Also of interest is the previous Comic Archive: 'ONE EYED JACK AND THE DEATH OF VALIANT' which has interviews with John Wagner, John Cooper, Janet Shepheard, Kevin O'Neill, and contributions from Kelvin Gosnell, Dave Hunt and more. Articles include; the relationship between One Eyed Jack and Judge Dredd, John Wagners tenure as editor on Valiant, the new strips he introduced and the craft of Art Editors in relation to the look and logo design of Valiant, 2000ad and much more.