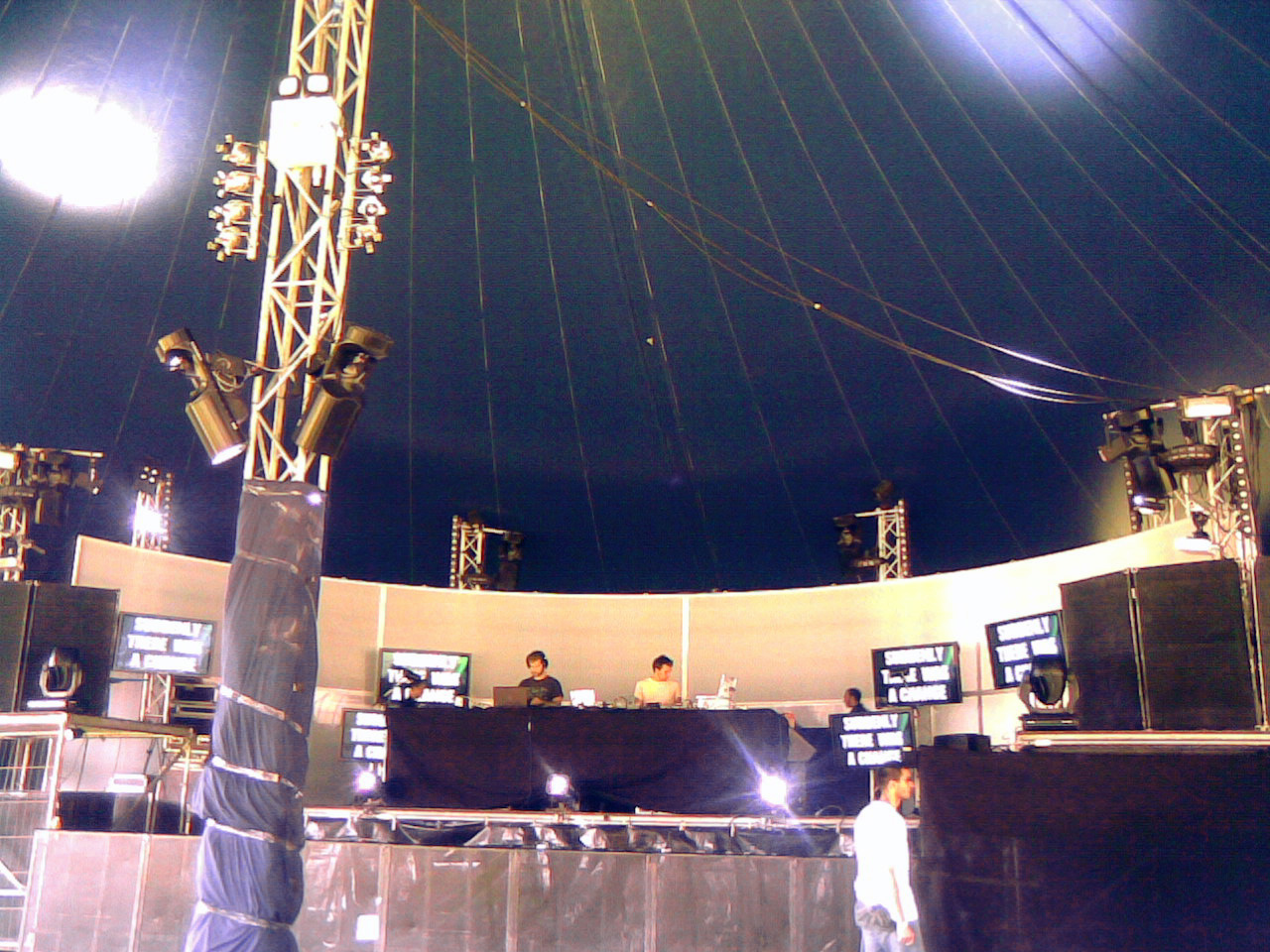 DK and I just returned from the Astropolis festival in Brest, France – what a great festival! Located in the grounds of what looked like and old stately home with chapel it housed several tents and a smart selection of stalls with the grounds dressed up to add spice to the experience. This is the first time I've ever seen a 'sex stall' at a festival too – funny hat?, check, joss sticks?, check, herbal concoctions? check, dildo?, check. Maybe some people use them as glow sticks?
Anyway, we were looked after by the lovely Pauline, had a great bowl of Moules et Frites in a nearby restaurant and did a live interview for Radio Nova who should have broadcast some of the set too. The set was put back a bit as the Scratch Perverts didn't make it (not sure why) so we had a better slot and we smashed it even if I say so myself. People were so out of it a few tried to climb up the tent pole in the middle of the tent, one guy making it to the top, maybe 30 feet up! You can just see one guy hanging on here, he's more of a silhouette unfortunately because the camera on my phone is shite.
Saw Roni Size, Erol Alkan and Kid 606 at the airport on the way back who all commented favourably on our video set which was nice. Got a week of tying up loose ends and researching the Ninja book ahead, going into the warehouse to take some pictures tomorrow and I've been going through the archive to find stuff so more design section updates soon.