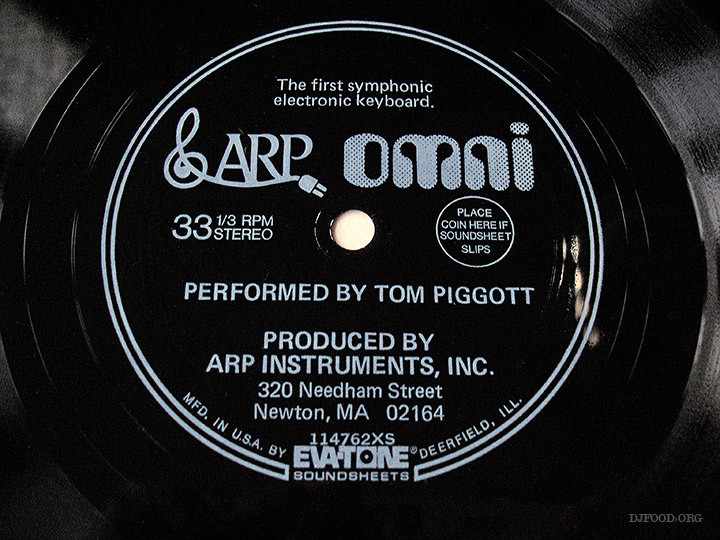 We continue the technology theme this month with another classic synth, the Arp Omni. Billed as 'The first symphonic electronic keyboard' this was the best-selling keyboard that Arp Instruments ever made, debuting in 1976 (information varies, depending what you read) with the Omni 1 which was followed two years later by the Omni 2. Check out Tom Piggot demonstrating all the versatile sounds it can make and suddenly breaking into the melody of Chicago's 'If You Leave Me Now' to illustrate the brass setting.
This dates from 1976 (November 4th '76 to be exact – Eva-Tone cat. no.s start with the date) and was probably given away with either the keyboard itself or Contemporary Keyboard magazine in early '77. The excellent Retro Synth Ads blog has an amazing array of printed material for all manner of Arp models as well as many other makes and the ads here are taken from that blog. Below is the double page spread that I believe had the above flexi stapled into it from the Jan '77 issue of Contemporary Keyboard plus a follow up ad from a month later with a photo of the disc.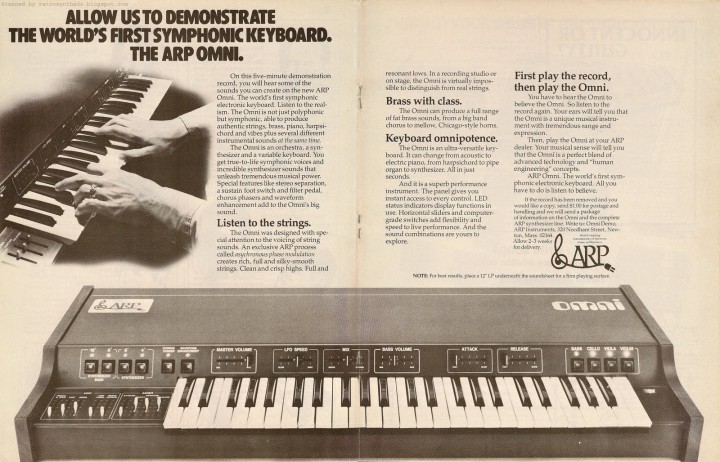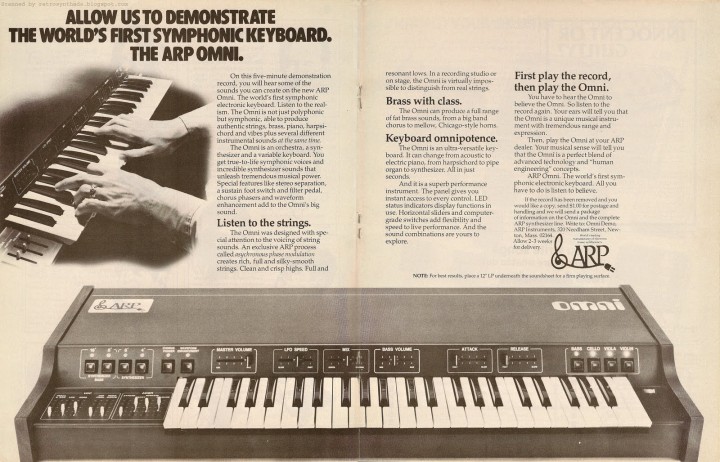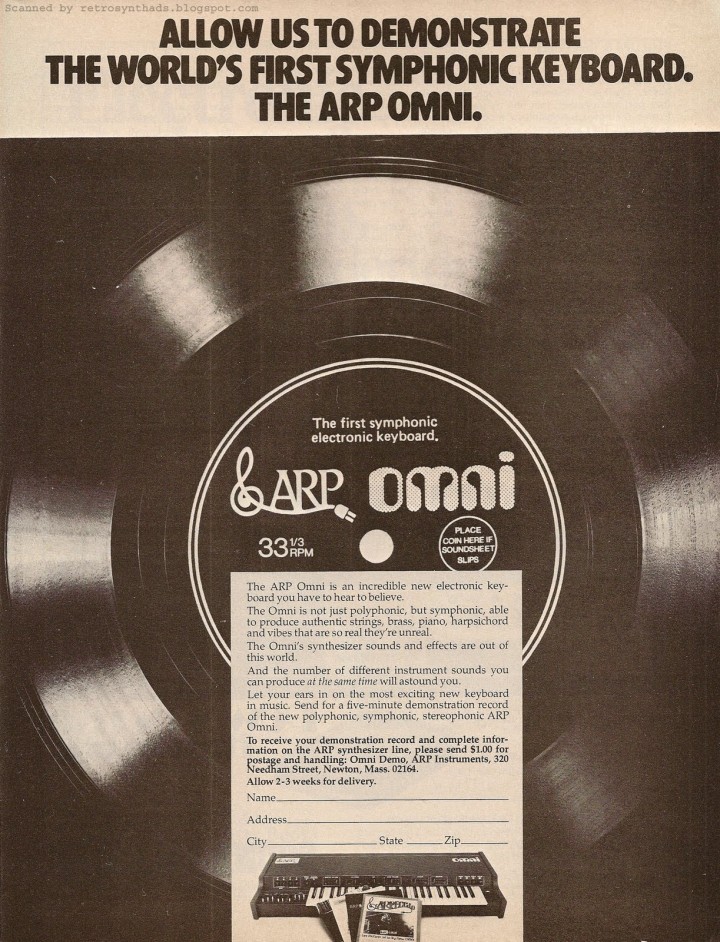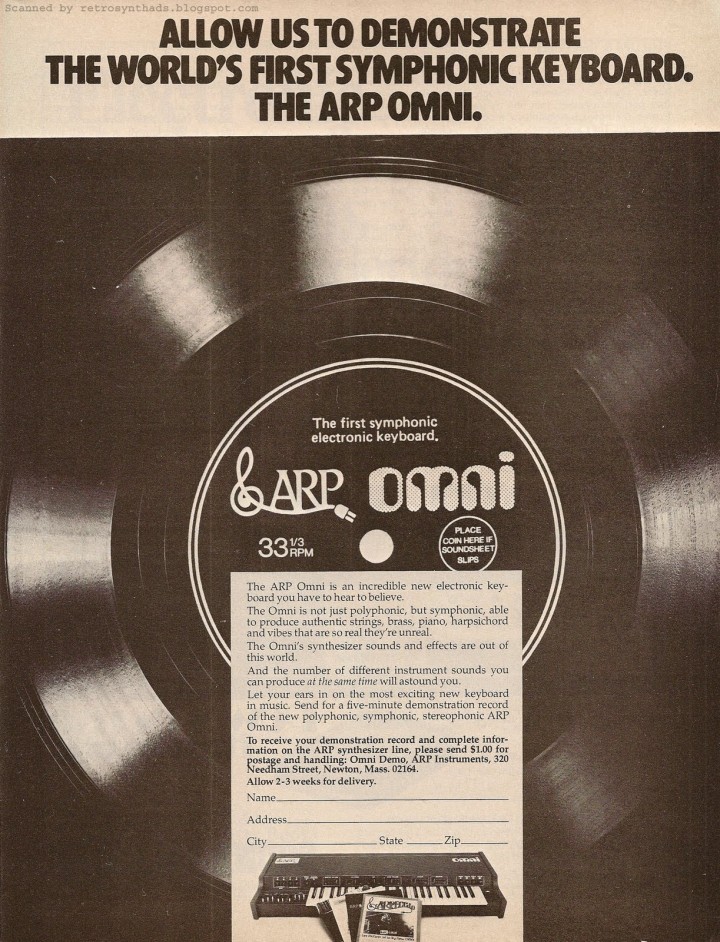 Prepare to spend hours of your life picking through the minutiae of synth memorabilia on Retro Synth Ads (there's even an Arp belt buckle in there), there are also plenty of sound files to listen to as well. Next week… Drums!