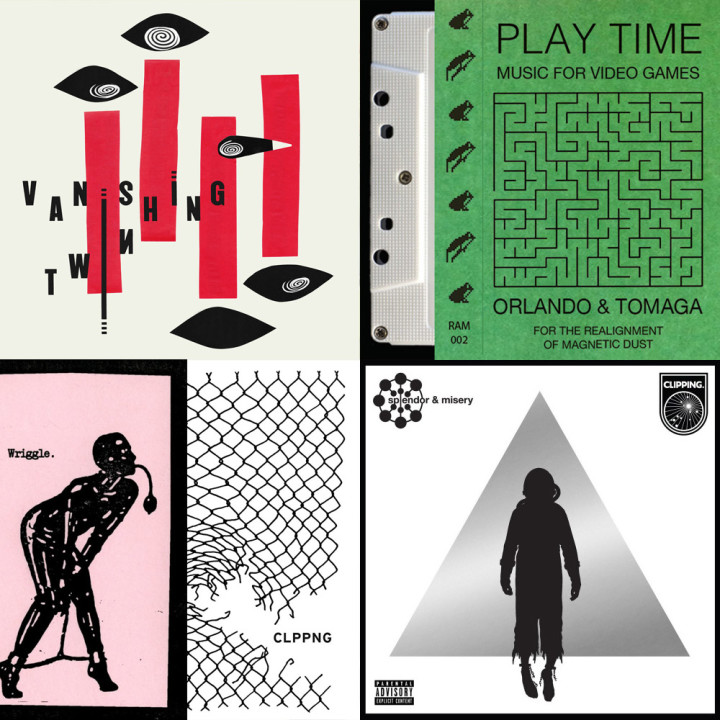 Four From Food Fridays – a weekly look at four music releases that have been doing it for me. They can be new or old, any style so long as it's been getting some rotation in the studio. From top left:
Vanishing Twin – Choose Your Own Adventure LP (Soundway)
Orlando & Tomaga – Play Time: Music For Video Games DL (The Association for the Re-Alignment of Magnetic Dust (RAM)) *cassette sold out
Clipping. – Wriggle / CLPPNG / Splendor & Misery EP / DL / LP (Sub Pop)
This week has been dominated by Clipping. – hence five entries here rather than four. Checking out their back catalogue as well as the latest album on repeat. Also upon discovering Vanishing Twin's album I checked out band leader, Cathy Lucas' previous guise as Orlando.