Judge Minty is a micro budget fan film that's been in production for years now, well before the recent Dredd movie by Alex Garland anyway. It's finally finished and, after doing the convention circuit, has now been put up for free on YouTube. For a such a project they've got a lot out of the little money they had to make it too with some impressive CGI work, excellent colour grading and music. Their Mega City 1 is far superior than the aforementioned Dredd film and the Judge outfits are nearer to the comic versions, being supplied by the Termight Replicas and Planet Replicas companies who do the official spin off costumes and props associated with the comic.
The story is an extension of an original strip in 2000ad featuring a Judge called Minty who is getting old and slow, his judgement impaired. Such cases in Dredd's world take 'The Long Walk', sent out beyond the city walls to The Cursed Earth, a radioactive wasteland inhabited by mutants and the lawless. The Judges have to fend for themselves and try to bring some justice to the place, an impossible task being that they are a drop in the ocean compared to its size. Some of the acting let's it down but Edmund Dehn, in the lead role is perfectly cast and there are all sorts of nice touches and hidden references for the eagle eyed fan, my favourite being the not so subtle crashed Land Raider in one scene.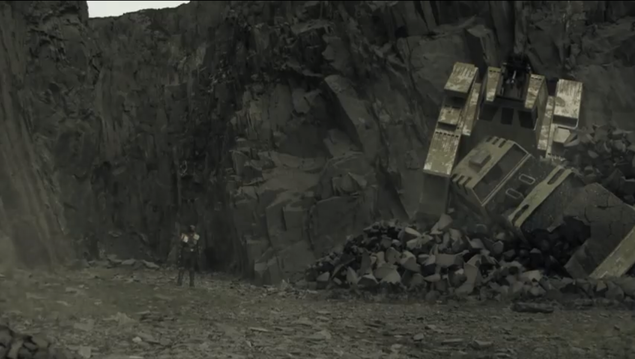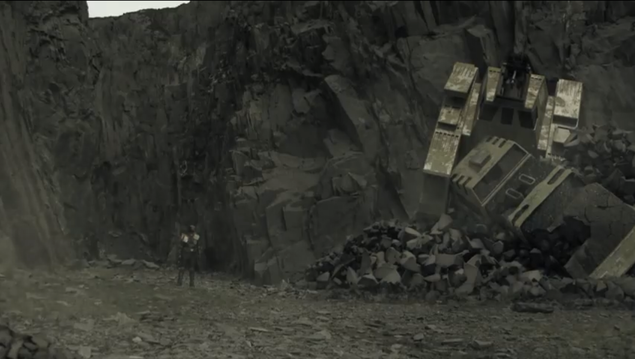 At only 27 minutes long it's well worth a watch if you have a passing interest in the character. You can tell it's a labour of love and I recognised several known fan's names in the credits at the end including John Burdis – Dredd uber-fan and constant presence in costume at conventions these last few years. Also in the thanks was one 'Ollie Teeba', who many will know from The Herbaliser on Ninja Tune and beyond, who put in some money to aid the production of the film.