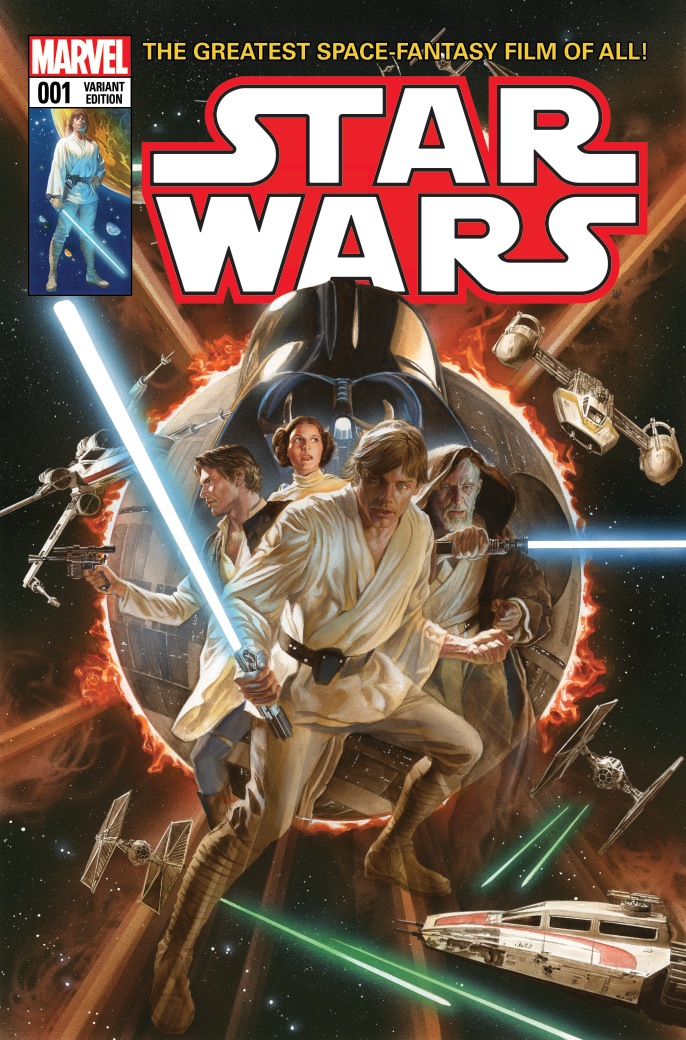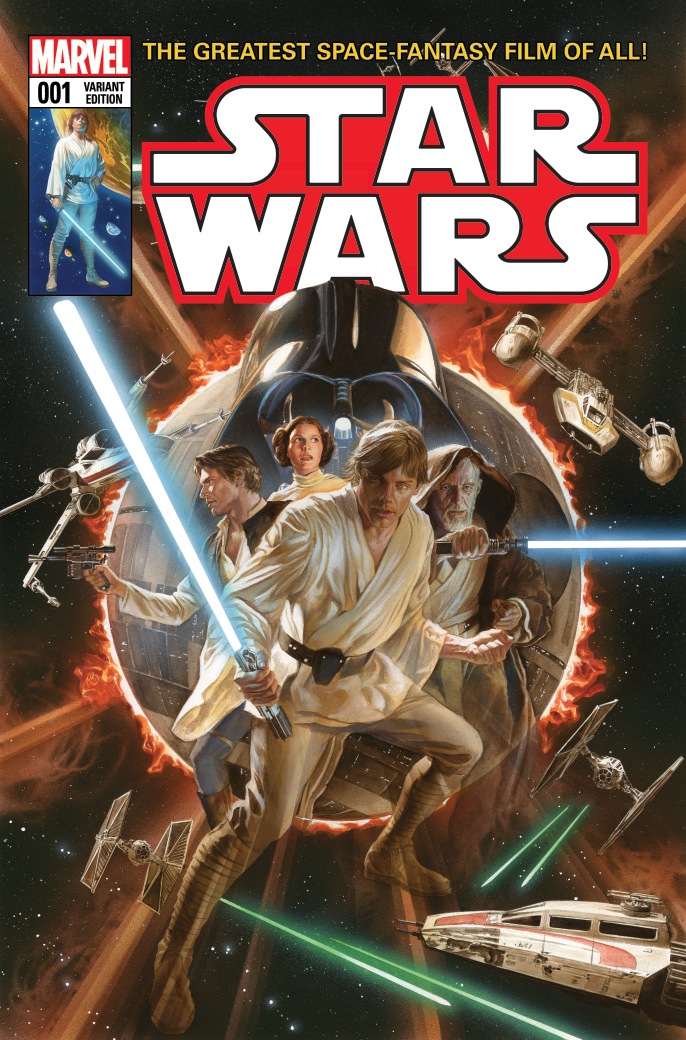 Because Disney now own Star Wars as well as Marvel they are relaunching the monthly titles previously published by Dark Horse in 2015 in anticipation for the new film in December. They've gone a bit over the top on the variant covers for this one – around 30 different ones apparently – here are some of my favourites starting with Alex Ross' version of the first ever Star Wars comic cover in his own style, very clever. Check the slightly less snooty depiction of Leia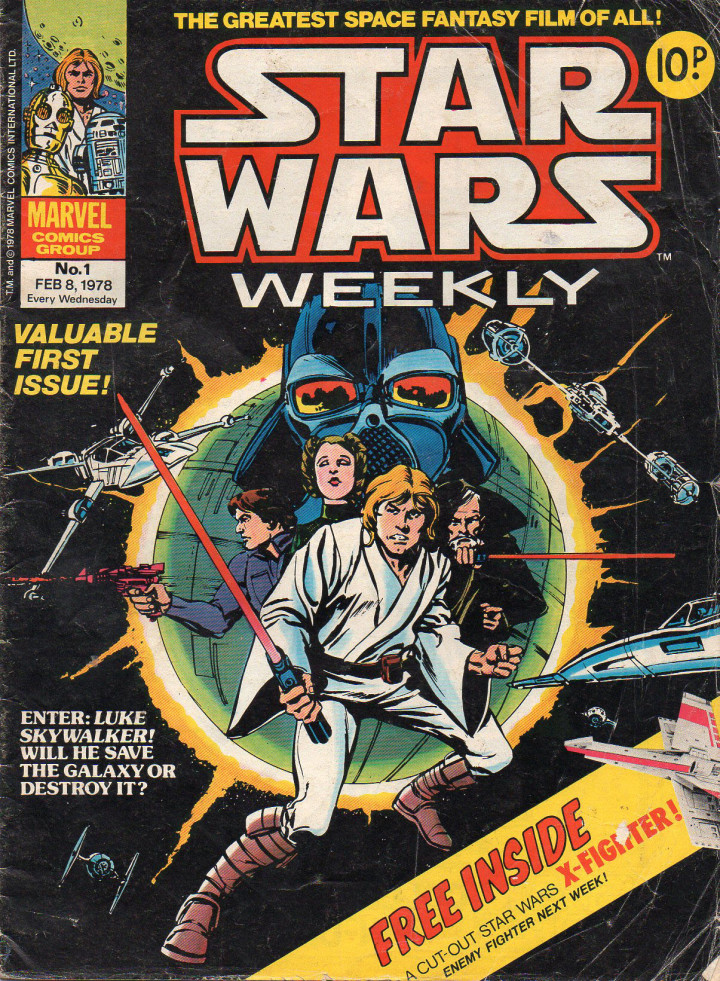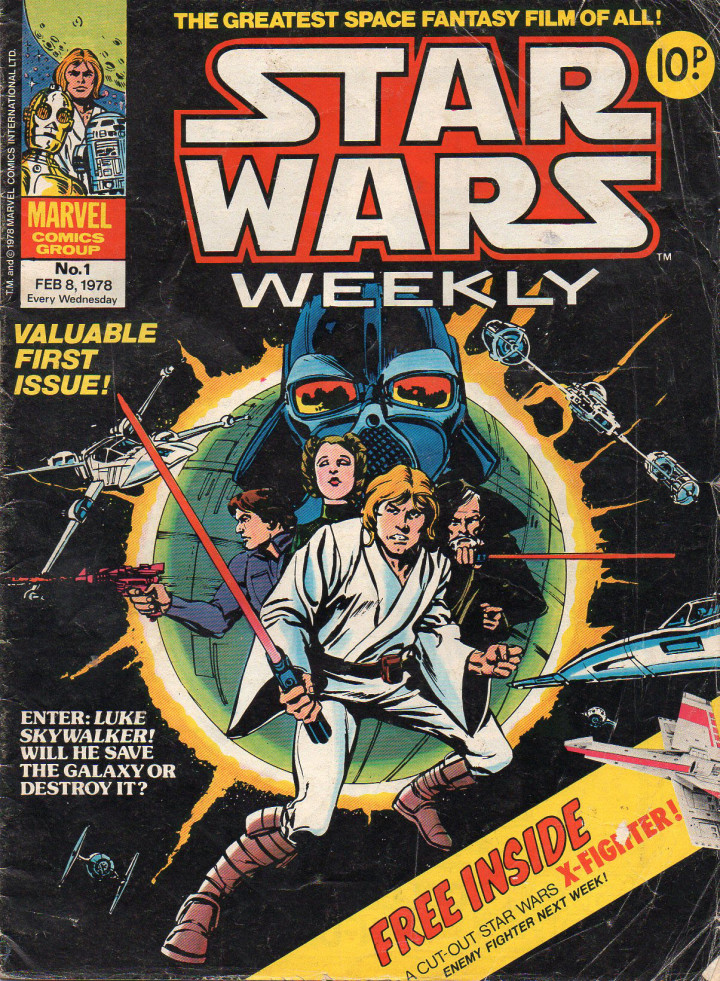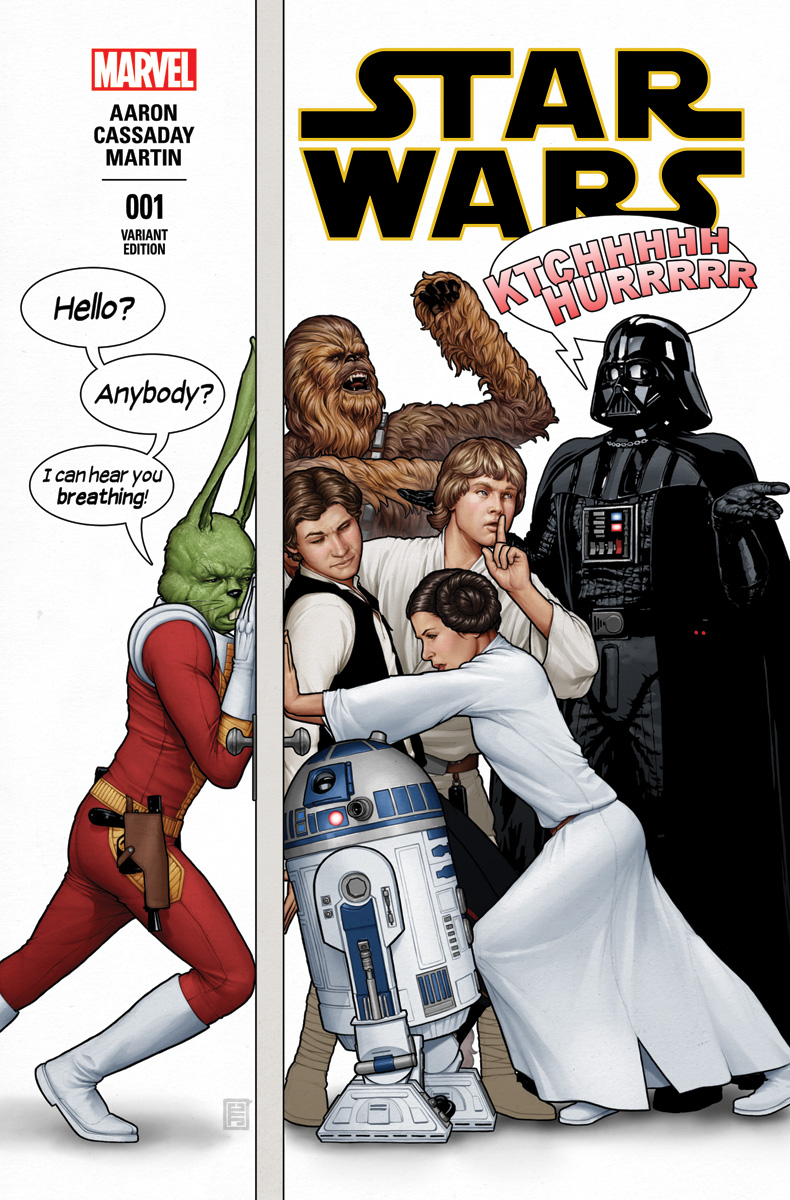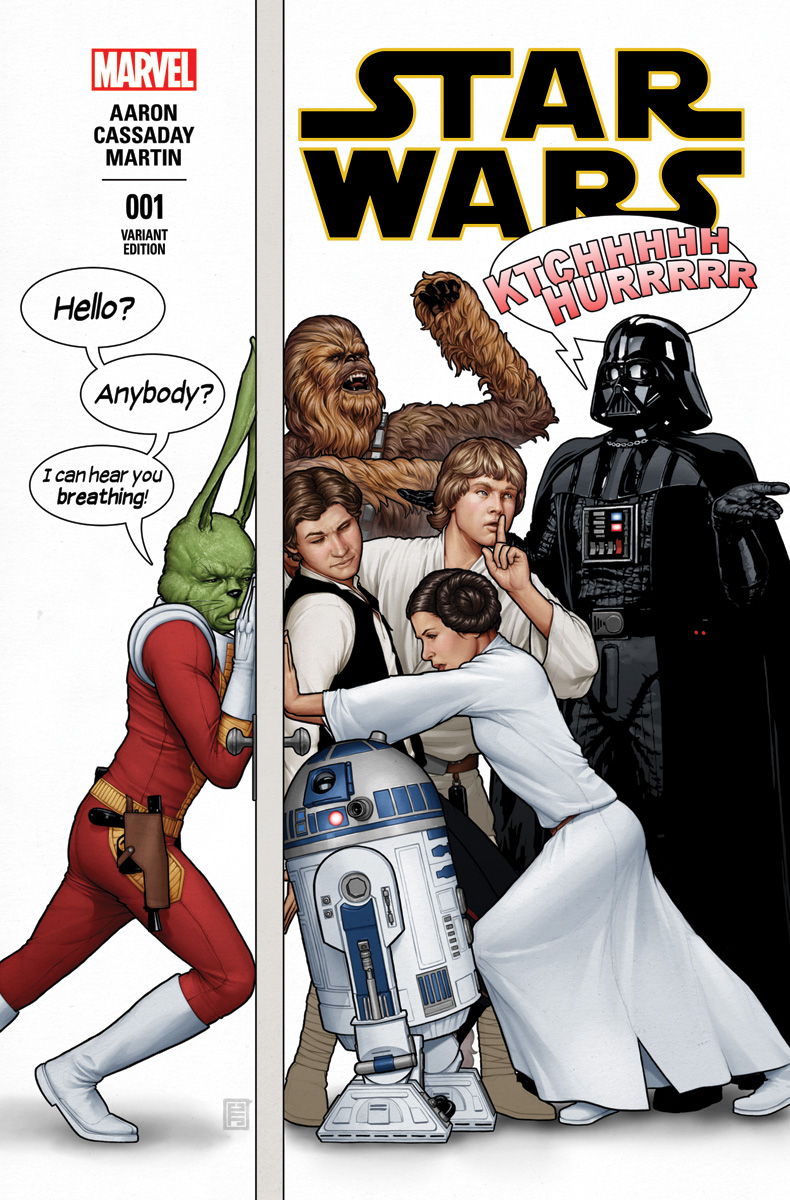 This one by John Tyler Christopher both hints back to the original post-film tales of the original comic (yes there used to be a green humanoid rabbit as part of the cast at one point) and also tips a nod to those old Mad magazine covers of the 80's.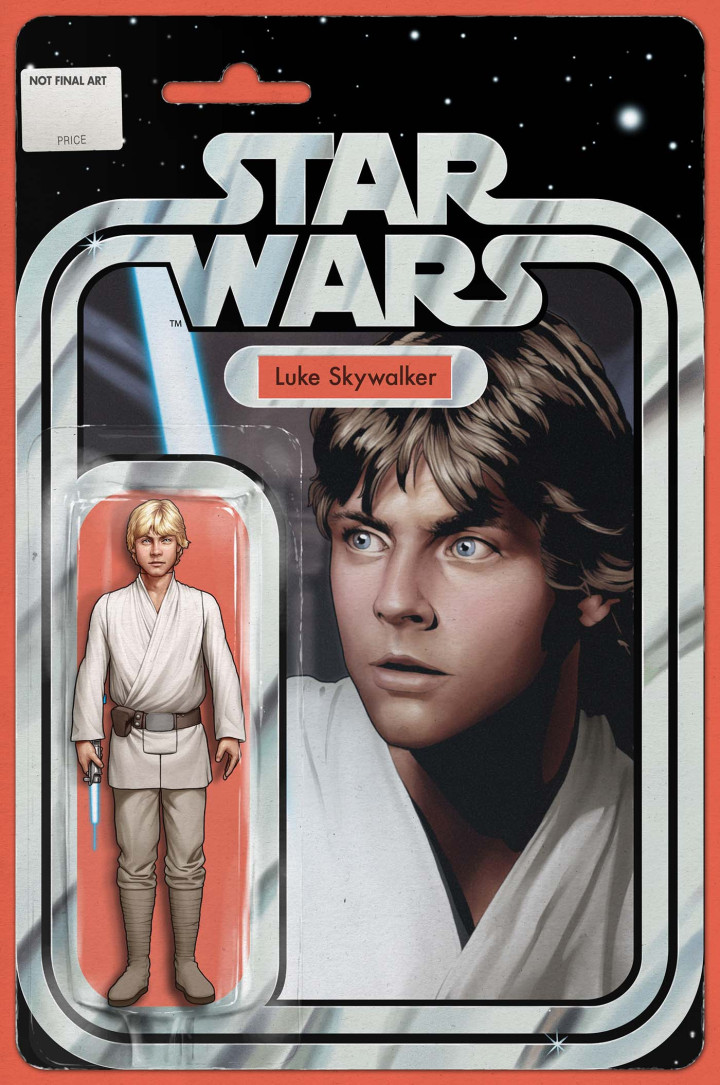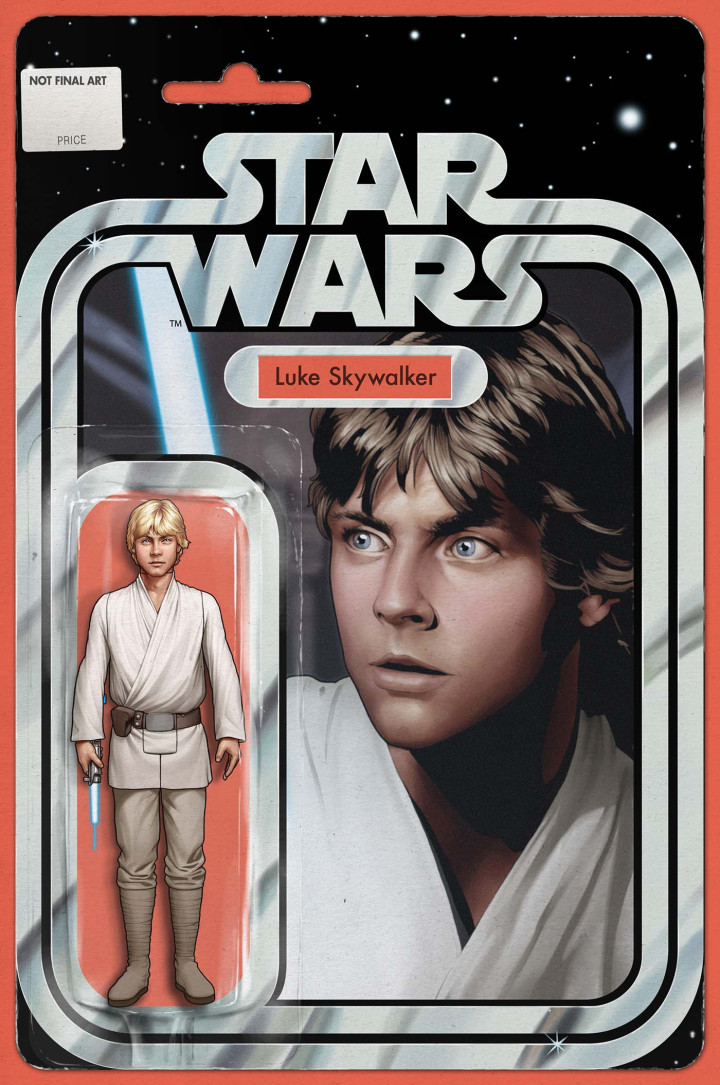 More retro love with this version – again  by John Tyler Christopher – in the style of the old toy packaging, I wonder if there'll be a monthly variant with a different character each time?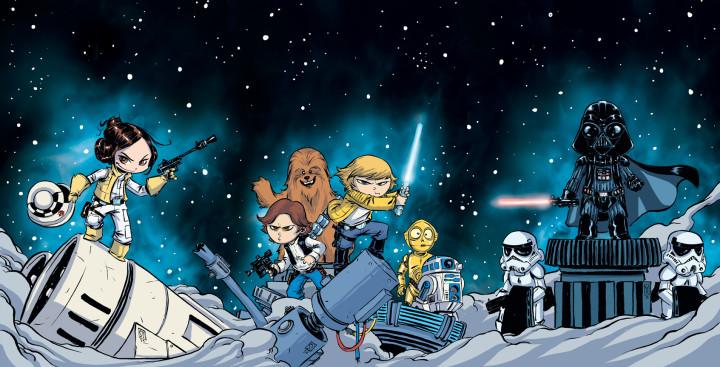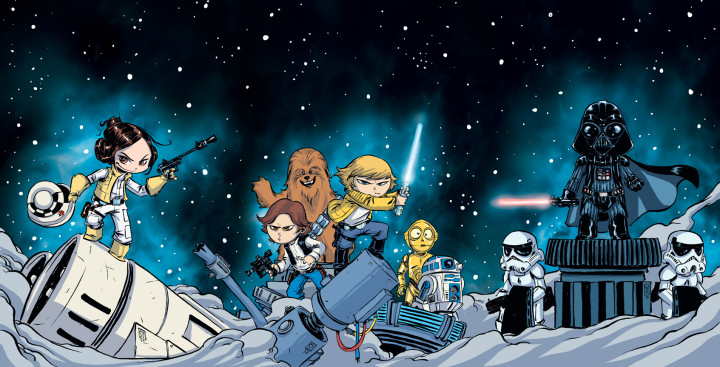 This Skottie Young image comprises three titles: Princess Leia, Star Wars and Darth Vader, that join to form one panorama.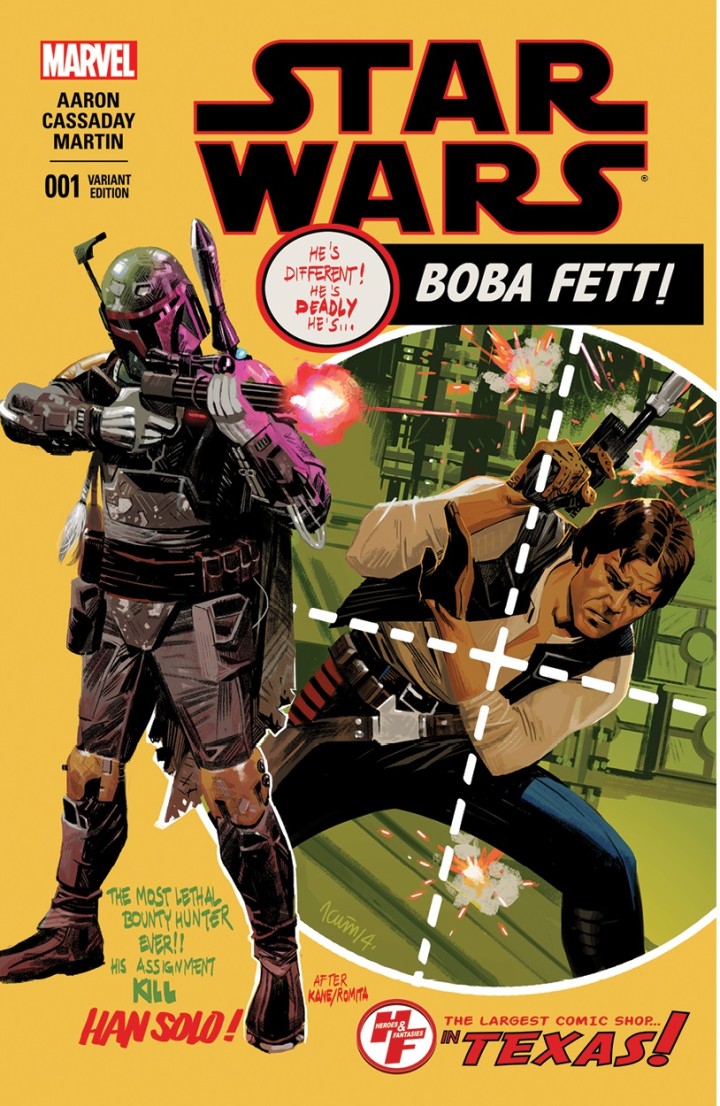 And there had to be a Boba Fett one didn't there? (in fact there are several) I like the pulp feel of this one by Daniel-Acuna and Leslie has pointed out in the comments that it's a take on The Amazing Spider-man 129 which was the first appearance of The Punisher.