(59.4 x 420 cm, ink on paper).
I was recently lucky enough to win the original pencil sketch from a seller on eBay too…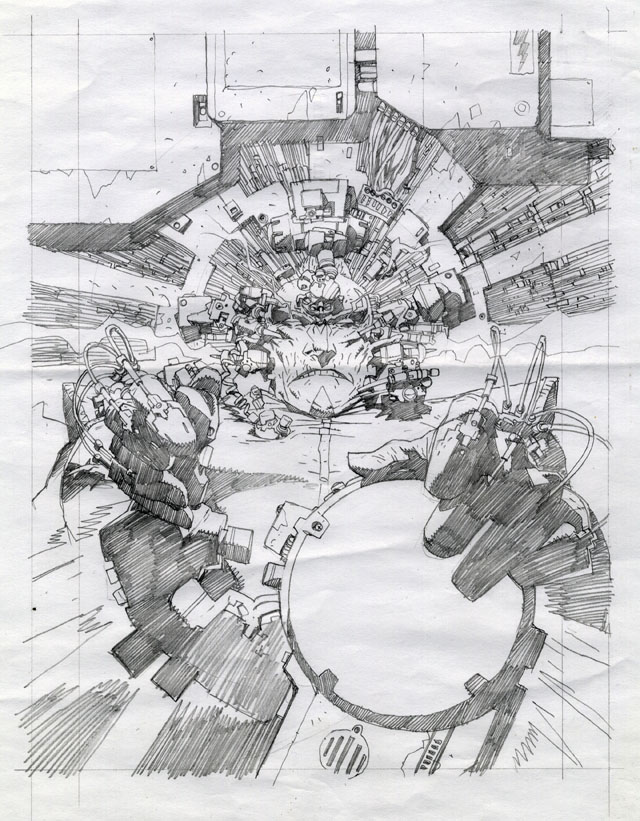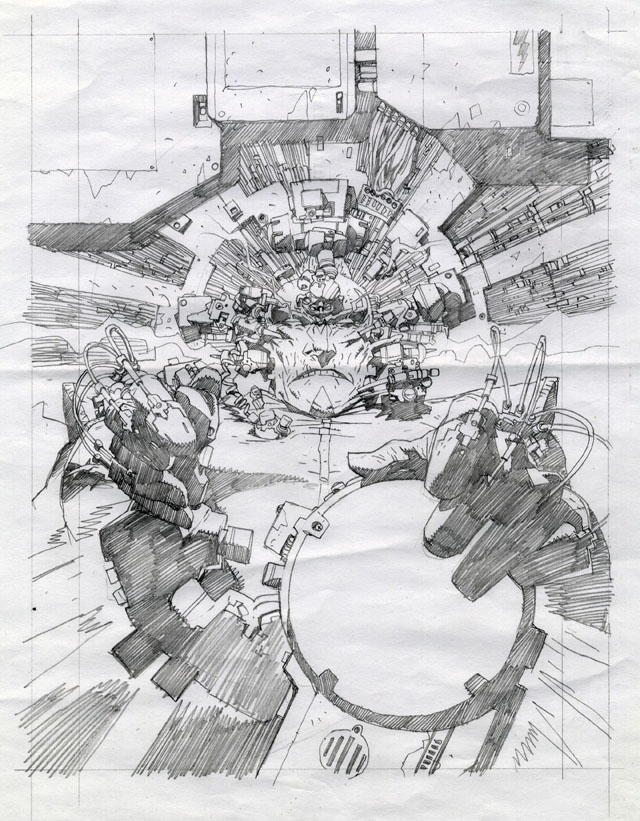 (59.4 x 420 cm, pencil on paper – image is cropped down, the drawing is nearer A4 in size).
Original pencil and ink drawings for the cover of 2000ad Prog 1263.
Note from Kev Walker: "I blew them up on my printer, then drew the linework in ink. Then I scan the linework, and fill in the solid blacks on the computer and add any other stuff that needs adding. In Photoshop, nothing else.
They really should be classed as final pencils, because hardly anything changes from those. I draw at print size cos I find it easier to judge how much space I'm leaving for speech bubbles."