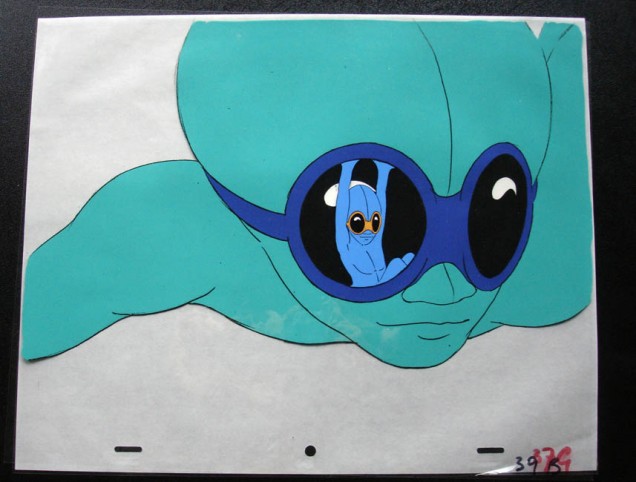 Roger Mainwood – 'Autobahn' animation cels, Halas & Batchelor, 1979
(330 x 270 mm, pen and paint on acetate).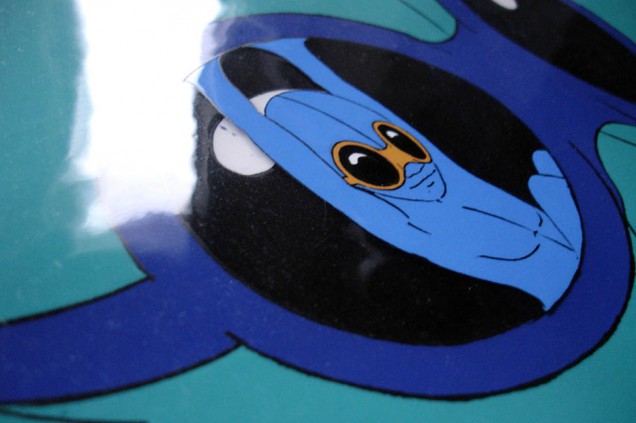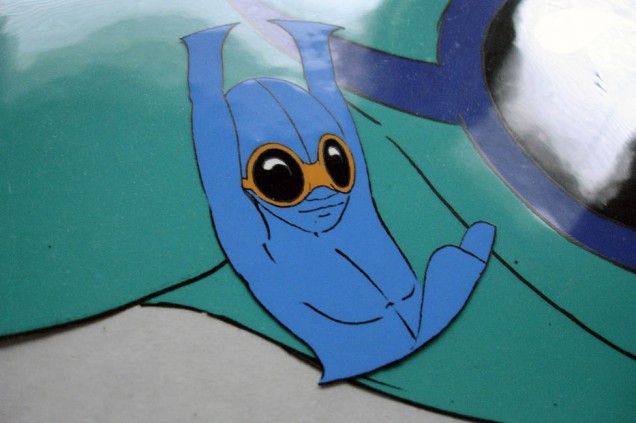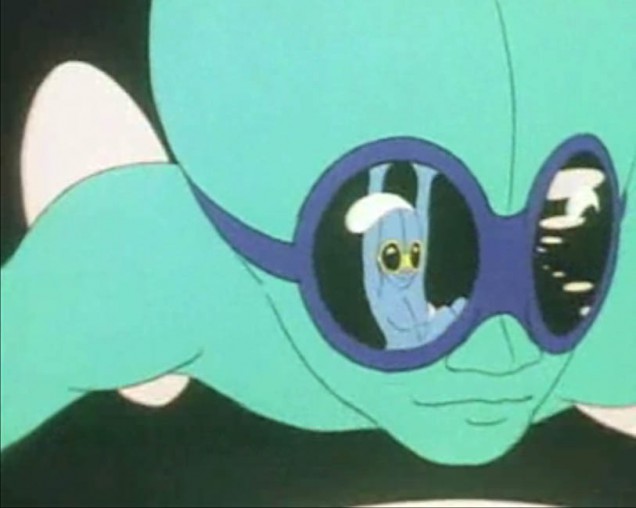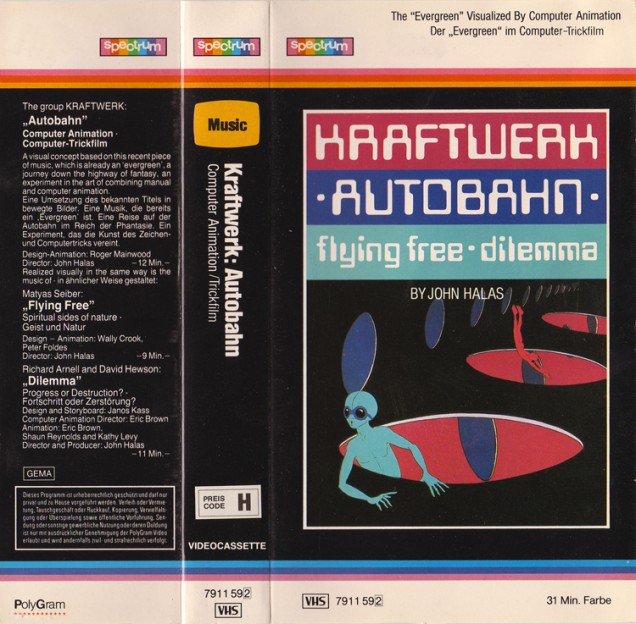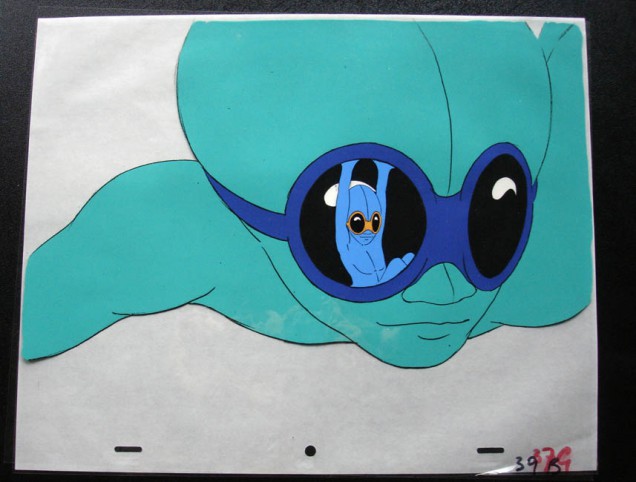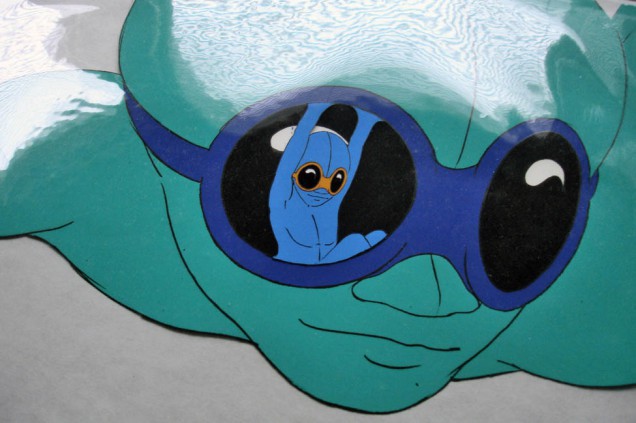 In 1979 animation studio Halas & Batchelor were commisioned by EMI to make a video to accompany Kraftwerk's song 'Autobahn' for a possible laser disc compilation of the label's back catalogue. These are two original cels from the film, the background and goggle reflections are lost, the laser disc was never released.
You can watch the film in two parts on YouTube, this frame appears at approx 4.22 in Part 2.