Fan versions of film posters are nothing new but there seem to be more and more of them around with every major release these days. They can be a deviation from the norm for working artists in other practices or virtually launch careers of unknowns posting on their blogs or deviant art page (see the Tron post). Of course the most popular films will get multiple versions and inspire hitherto unseen levels of love and creativity, far outshining the original film's posters themselves. The best example is probably the original Star Wars trilogy (I'm yet to see ANY fan posters for the second trilogy) and the recent smash and grab success of Olly Moss' set on the Mondo site show that there is plenty of mileage in those old images as he brings a fresh look to all three films with gorgeous colour combinations.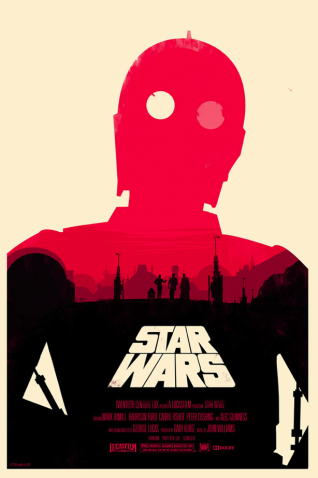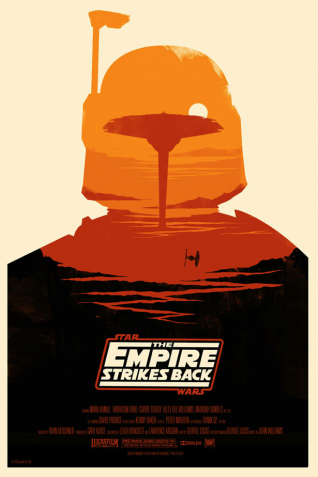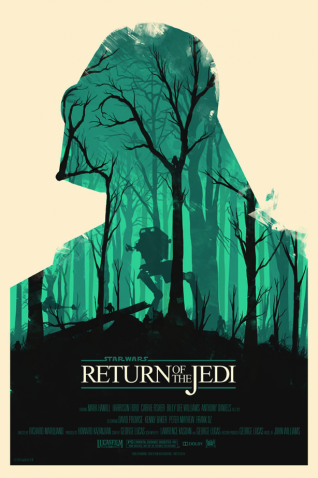 Earlier this year Andy Helms got into hot water with Lucasfilm after he posted his take on the trilogy on his site and offered them for sale. His reward was a cease and desist letter, which is fair enough if you don't have permission, but a shame as the posters are excellent.
A couple of years ago the ridiculously talented Tom Whalen did his take on Star Wars and Empire but never did one for Return of the Jedi. Wanting copies of the posters I even contacted him asking why he didn't make a 3rd but it seems time didn't make it a reality. Now he's finished the trilogy to complete a beautiful set (also check out his Godzilla posters). There are many more Star Wars-themed posters out there if you google, a lot not even attempting to portray each film but taking obscure references and imagining situations or alternate versions. I'm sure these won't be the last.