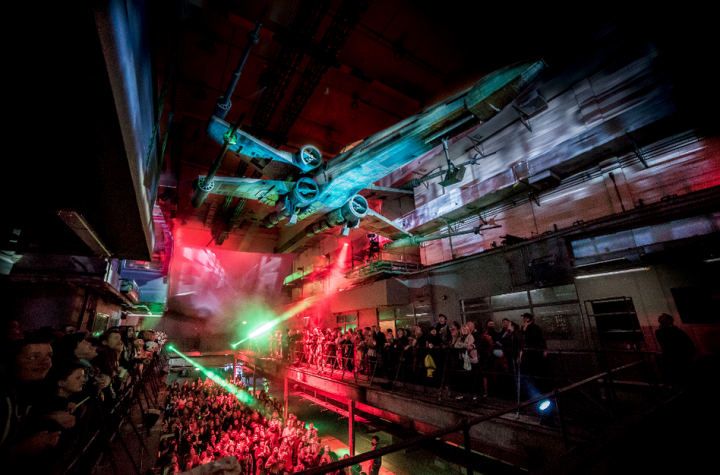 The veil of secrecy has been lifted and The Empire defeated. Lots of great photos are appearing on the Secret Cinema Facebook page from their Star Wars event now that its run is over. Above is Mike Massaro's amazing photo of a life-size X-Wing Fighter, complete with pilot, zooming down the trench to obliterate the Death Star. This recreation of the end of the original Star Wars takes place before the film screening, perfectly setting everyone up for viewing The Empire Strikes Back.
I played around 15 shows for them this summer, from party sets in the main Death Star room (pictured above) to electro funk mixes in the Mess Hall clad in full, film-accurate Stormtrooper gear to African-flavoured selections in the Cantina bar dressed as a Rebel pilot.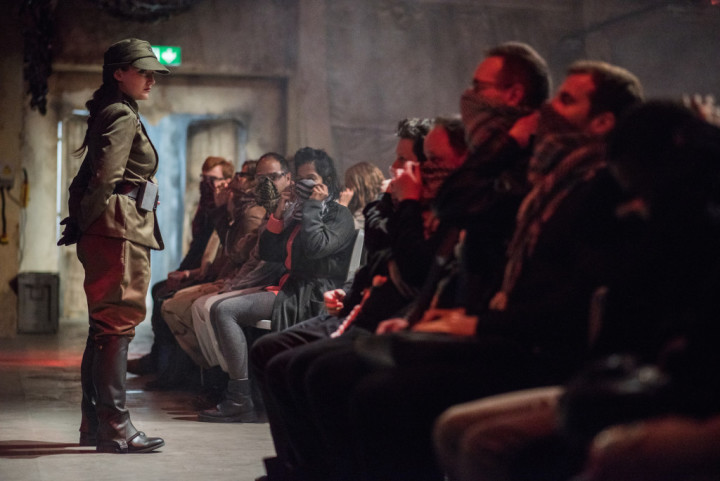 After 'leaving Earth' and landing on Tatooine guests are guided through Mos Eisley's spaceport, complete with houses, market traders, rogue Jawas, Stormtroopers and a Cantina bar. Boba Fett roams around as do many of the characters from the film, all playing out scenes from Episode IV (an excellent recreation of 'these are not the droids you're looking for' was re-enacted complete with full scale Landspeeder).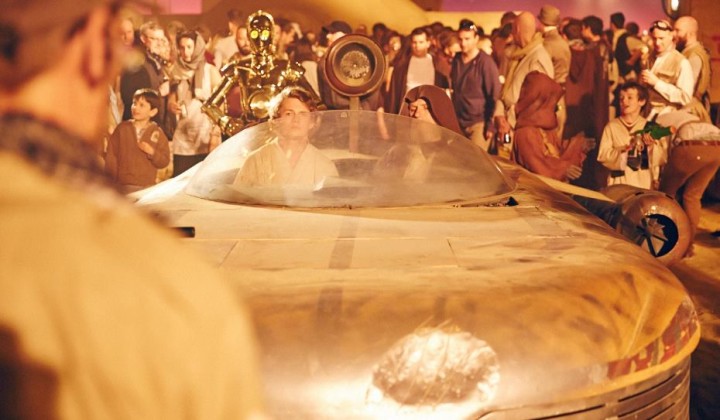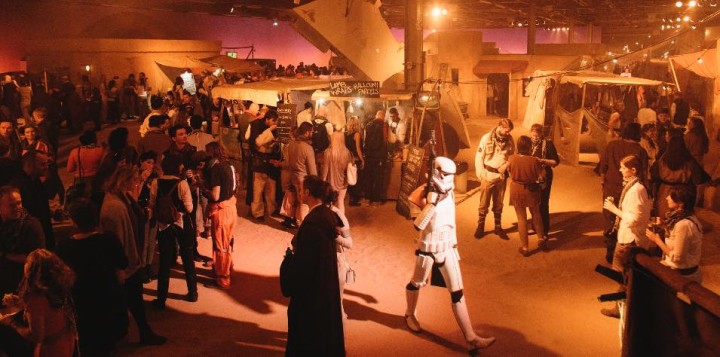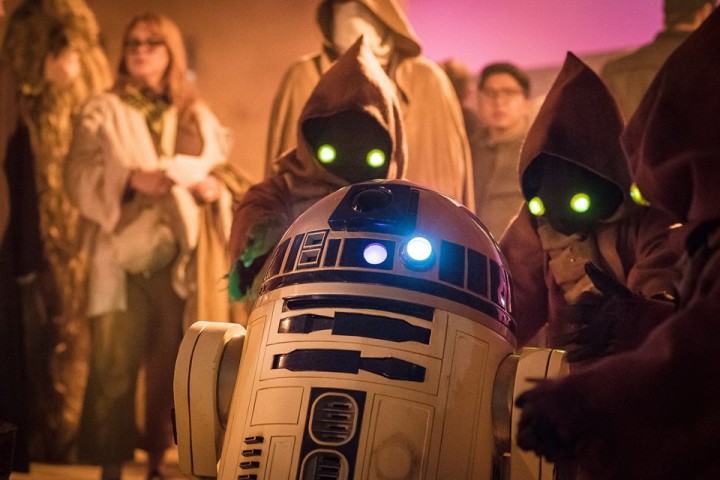 Rebels are then smuggled 'off world' in a shuttle which is captured, sucked into the Death Star by tractor beam and boarded by Stormtroopers. Those who manage to escape can visit the Mess Hall bar area, explore various rooms and corridors and experience recreations of keys scenes from A New Hope before the big climax mentioned above.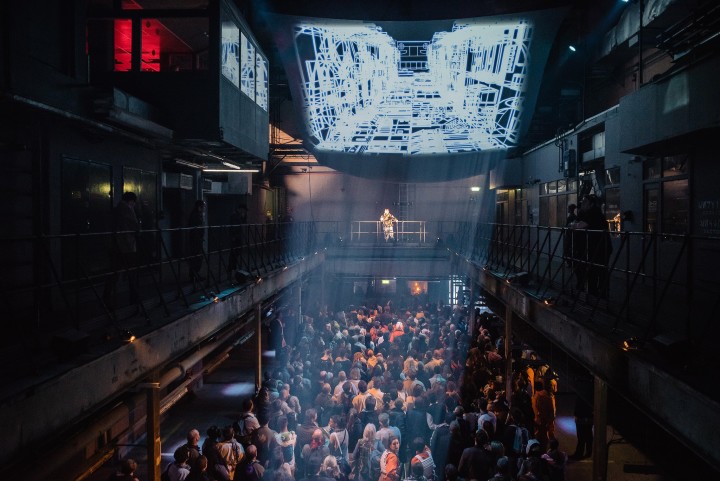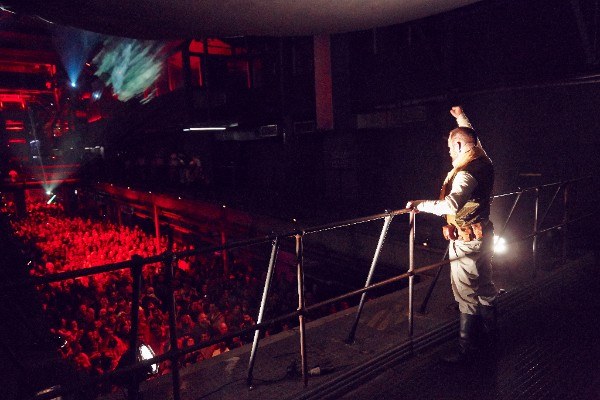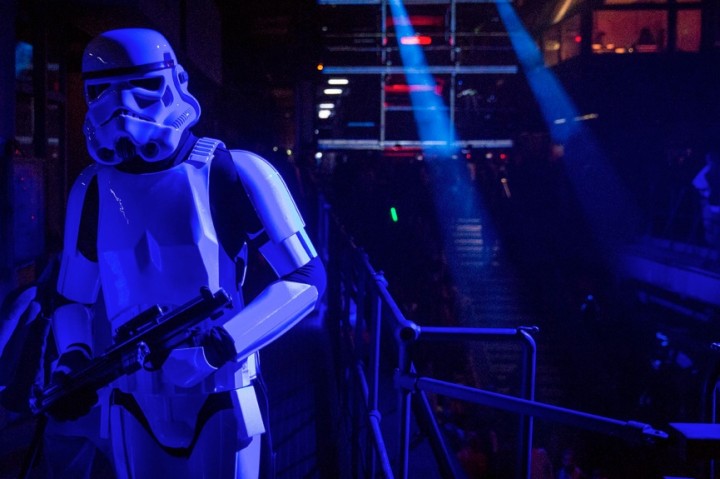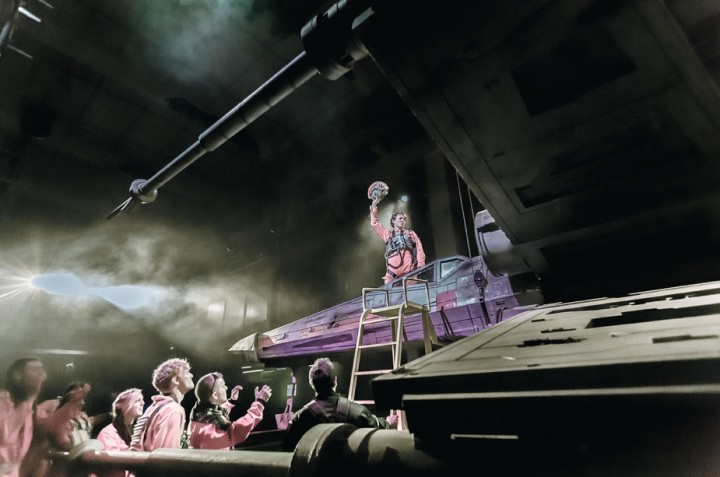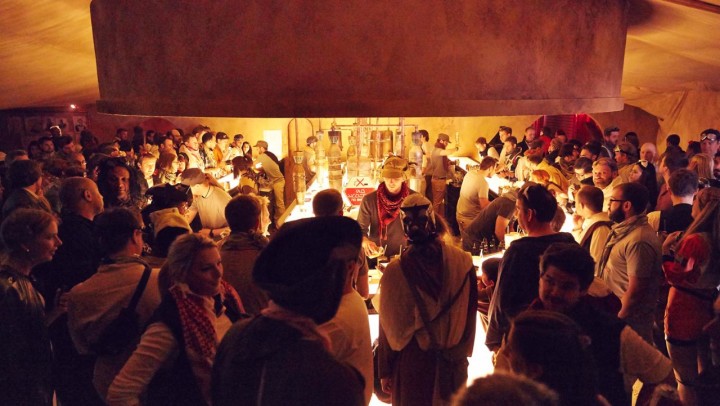 After the film people congregate back at the Cantina, drinking Jawa Juice or trying a Termal Detonator cocktail, dance with aliens or wander the spaceport and explore. Photos above are mostly taken from the official Secret Cinema archive, taken by Hanson Leatherby (Luke in X-Wing), Will Cooper (blue Stormtrooper), Paul Cochrane (Cantina), Mike Massaro (X-Wing, Imperial Commander on shuttle).
It was one of the most exciting and memorable events I've ever been invited to be a part of. Everyone involved should be congratulated as the attention to detail was second to none, it was like being in the film at times. I attended with friends and family twice as a punter and each time was different, we experienced so many things at each one that they could have been alternate universes. Equally I heard tales from friends that went who interacted with characters I never knew were even part of it despite exploring the site many times.
DJ Moneyshot has posted one of his mixes from the Mess Hall area here, a superb blend of electro & digital funk.