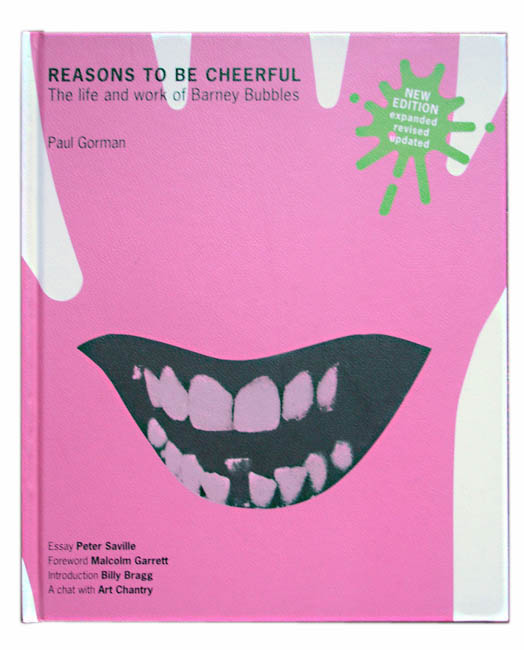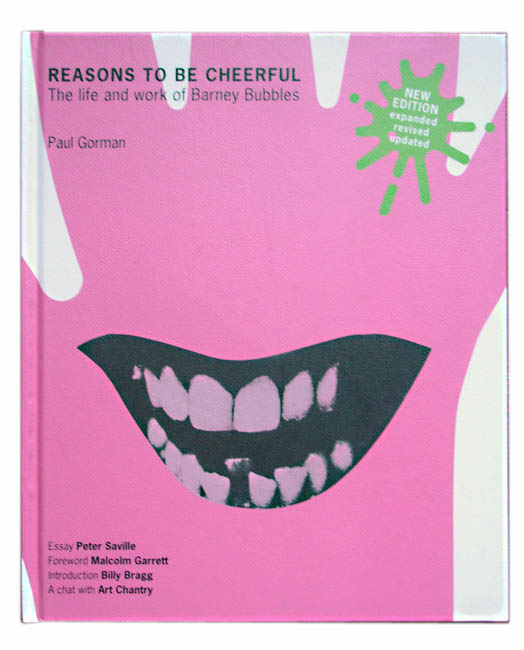 I was lucky enough to receive this fantastic book for Xmas this year after the first printing in 2008 disappeared and started going for silly money. Luckily this 2nd edition has extra info and images so waiting paid off and I can't recommend this book highly enough for fans of music design in general. Until the middle of the last decade the name Barney Bubbles wasn't widely known or recognised aside from music business associates from back in the day or the odd rabid fan.
The reason for this is not because his work was hidden away on obscure releases – he designed covers for several classic albums as well as a fair few hit singles in the 70's and early 80's. It wasn't because the work wasn't good, most of it is stunning, all the more so when you read into the detail he put in each and every one. It was more to do with the fact that Barney often didn't sign much of his work, and when he did it was under some super-coded pseudonym only a few close to him would recognise. He also didn't go out of his way to publicise himself and suffered from bouts of depression which, sadly, caused him to take his own life in 1983, thus halting what could have been a groundbreaking career in design.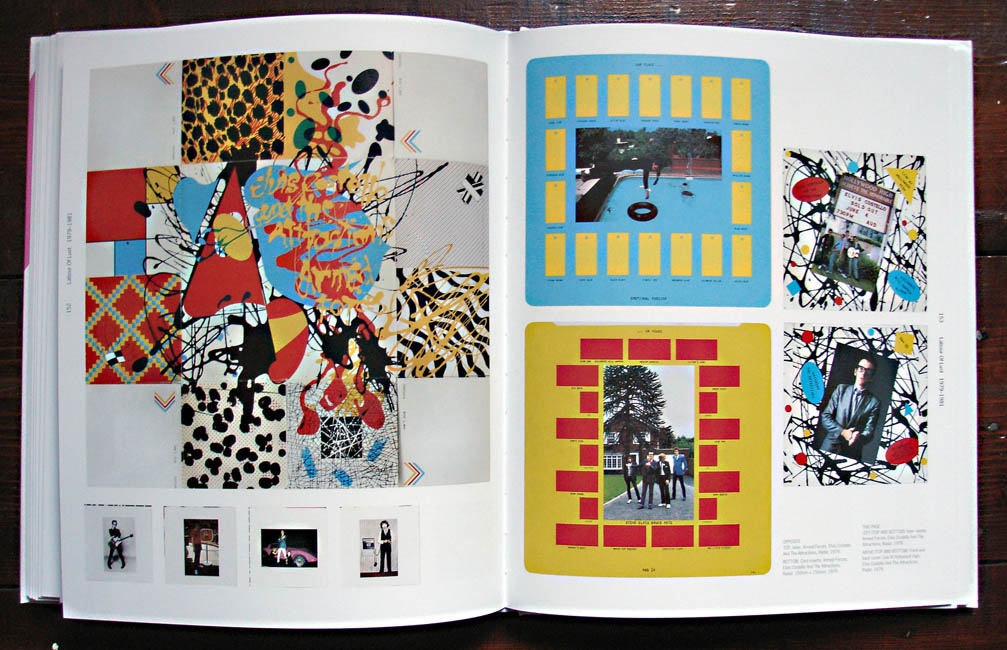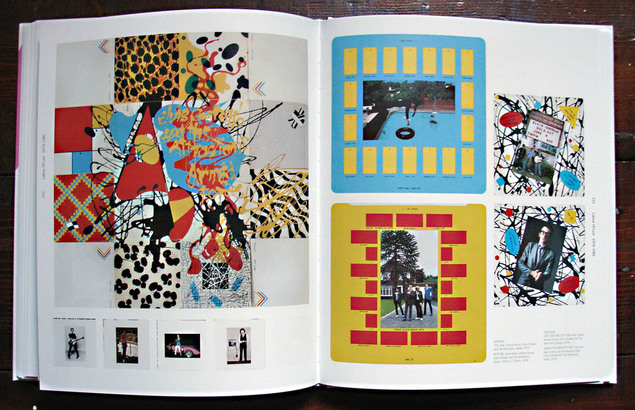 I say this because Bubbles was that rare thing in that he spanned two very distinct generations and worked seamlessly within both of them, a rarity these days and hard to pull off as most designers get associated with a particular style or genre and become known for that only. He started in the midst of the 60's and became a full blown hippy, journeying to San Francisco in the summer of '68 . He returned to produce graphics for the scene in London – the name Barney Bubbles was given to him after he started his own psychedelic light show mixing inks on overhead projectors. A long association with Hawkwind followed and he designed some of their most innovative sleeves such as 'Space Ritual' and 'X In Search Of Space' – both fold out wonders the likes of which were abundant in the 70's.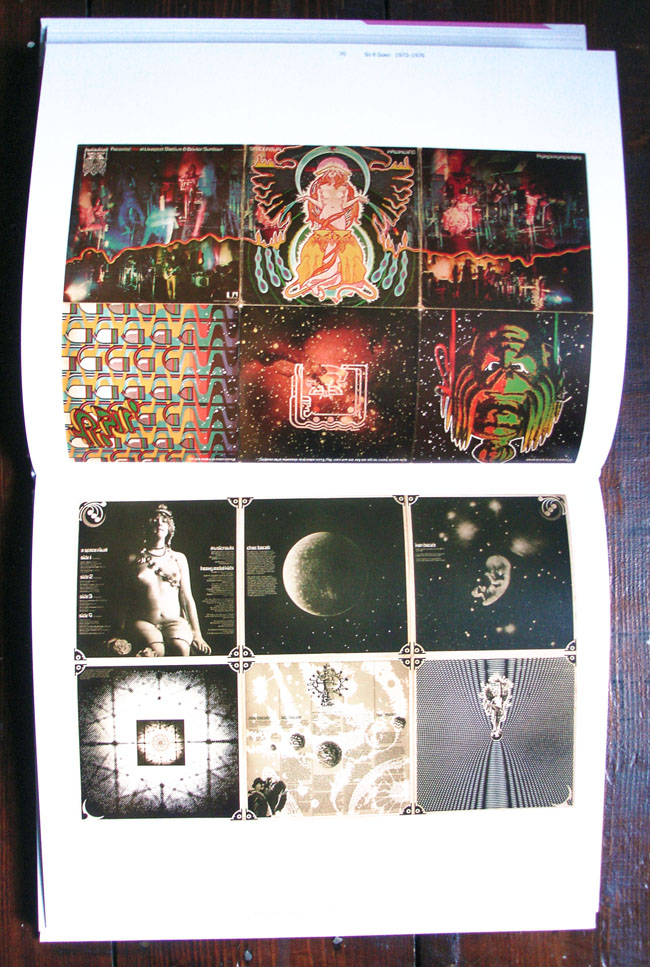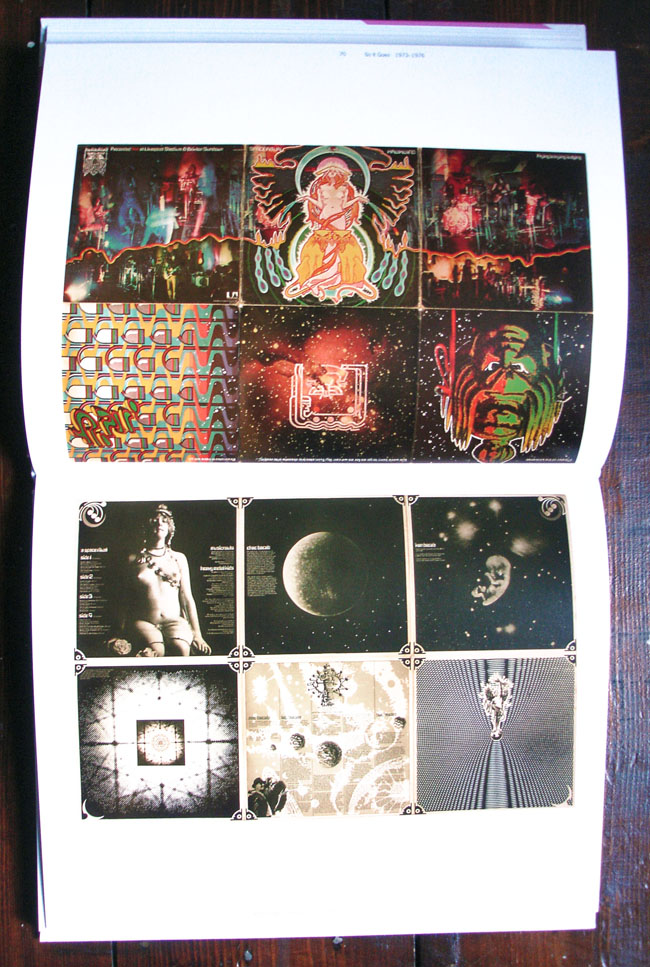 But come the year of punk, when all this was to be washed away and the reset button pushed, Barney fell in with the newly hatched Stiff label with Ian Dury, Elvis Costello and Nick Lowe among others and seamlessly altered his style(s) to fit with the times, coasting through into the 80's unscathed. He was the first person to mimic the Penguin book covers now so ubiquitous, parodied Blue Note sleeve design nearly a decade before it came back into fashion with Acid Jazz and took De Stijl and Cubist designs as inspiration before many others. He even dipped his toe into furniture design and early video promo making before he passed (did you know he directed The Specials' 'Ghost Town' video? no, me neither).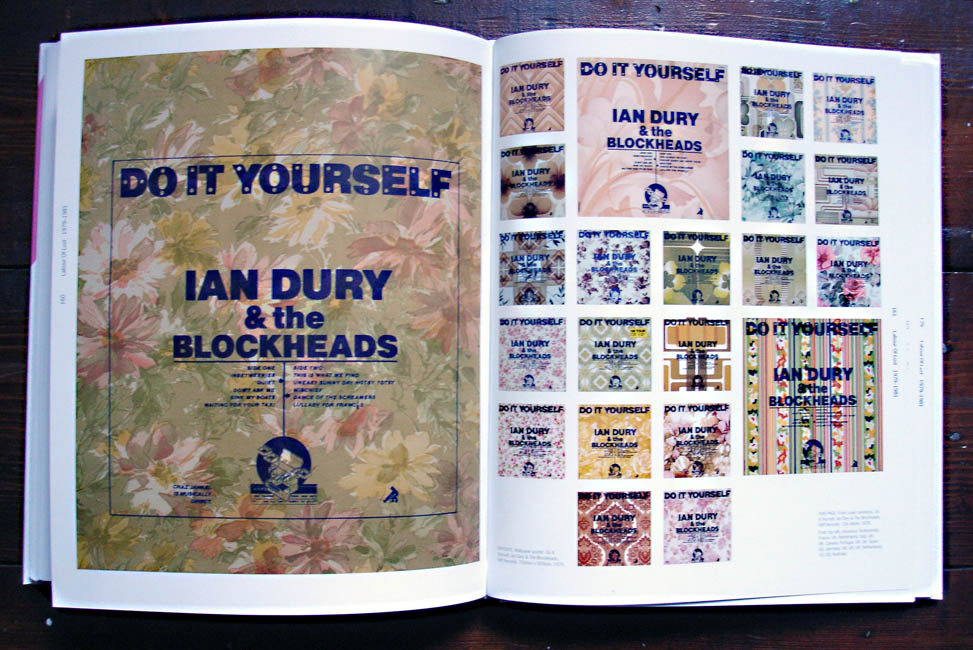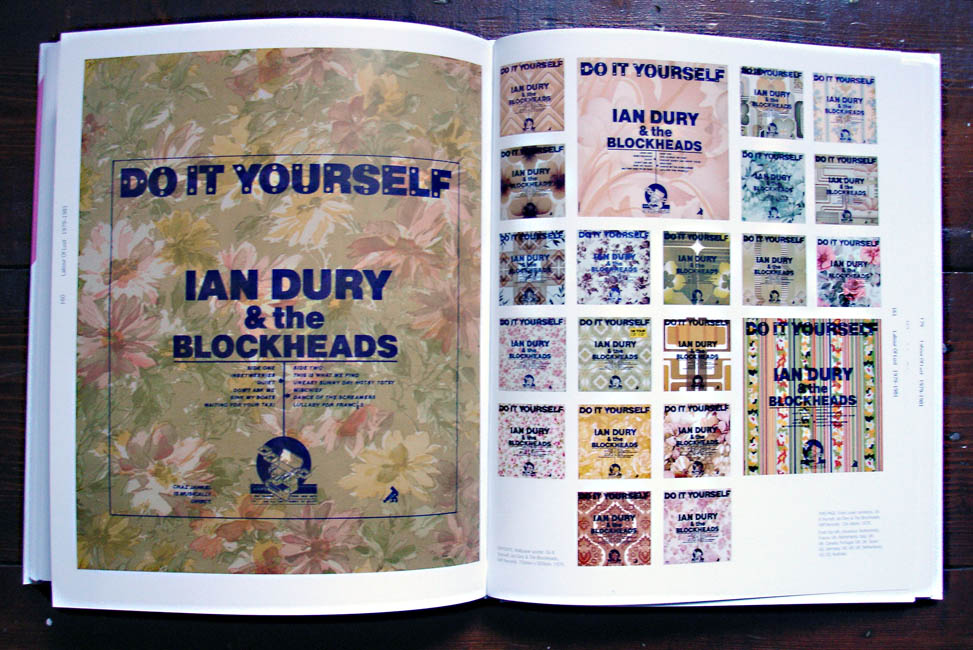 Until the publication of the first edition of this book, tirelessly put together by journalist Paul Gorman, who has since helped curate displays at the V&A of famous pop memorabilia, the design world had largely ignored Bubbles even though many pieces have featured in Record Cover collection books over the years. The drawing together of his output and the joining the dots between the various phases, pseudonyms and uncredited work has finally shone a spotlight on him, something it's doubtful he would have gone out of his way to do had he still been alive.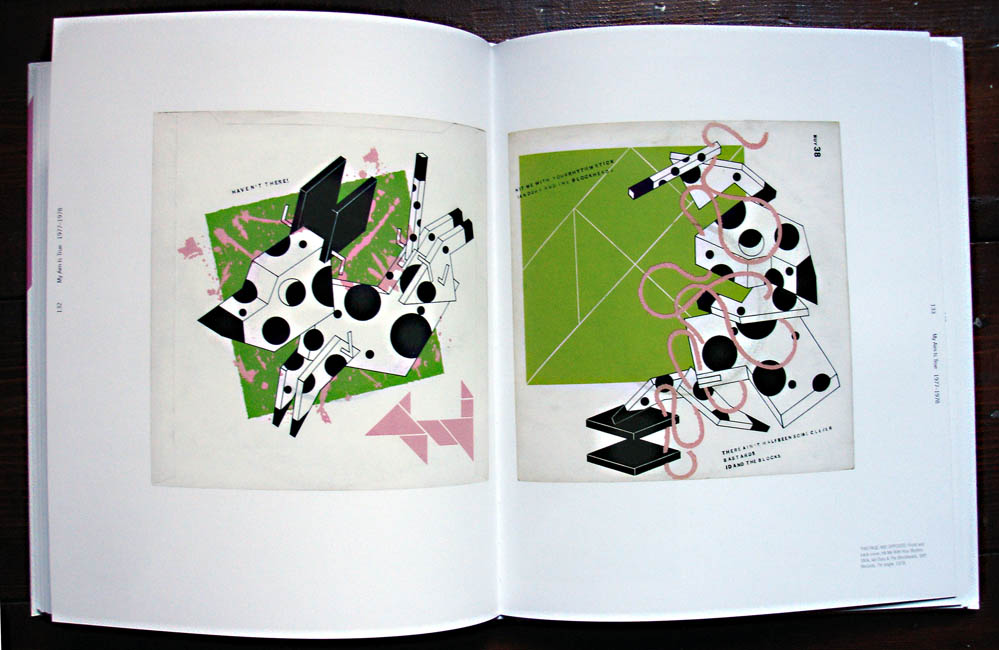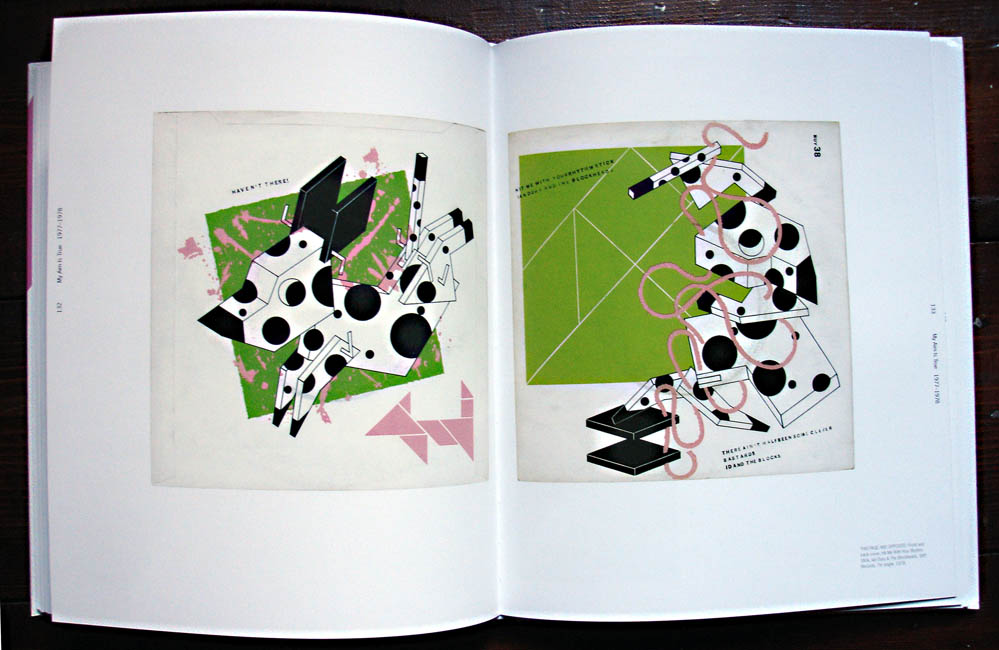 I certainly wasn't aware of how far he reached with his work but plenty of his sleeves and designs were familiar to me even though a lot of the music wasn't something I listened to. The logo for the NME paper from 1978 through to 2010 – that was Barney, the Stiff Records logo, Billy Bragg's 'Life's A Riot With Spy vs Spy' sleeve, Elvis Costello's 'Armed Forces' LP package, The Blockheads' logo, the first Depeche Mode LP cover, the first Damned singles and albums…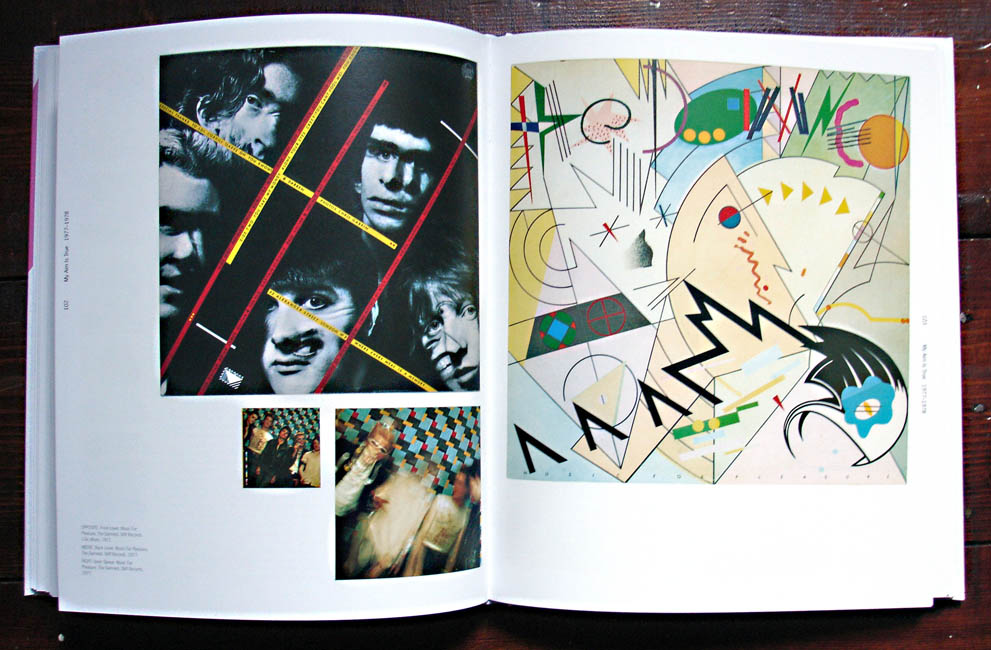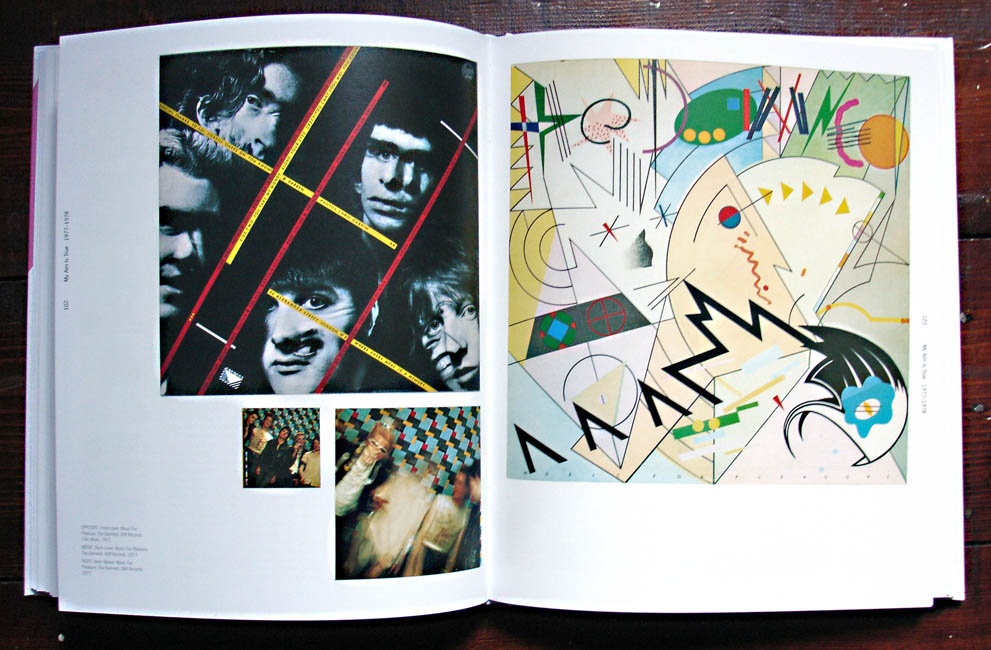 An incredible body of work and an amazing book, lavishly illustrated that chronologically treads the paths that Bubbles did with plenty of input from the artists and friends that he worked with. My only nitpick with it is that the images are almost always out of synch with the text, the illustrations always seemingly several pages behind which is frustrating when you're trying to get a sense of a sleeve being described only to find it 6 pages later.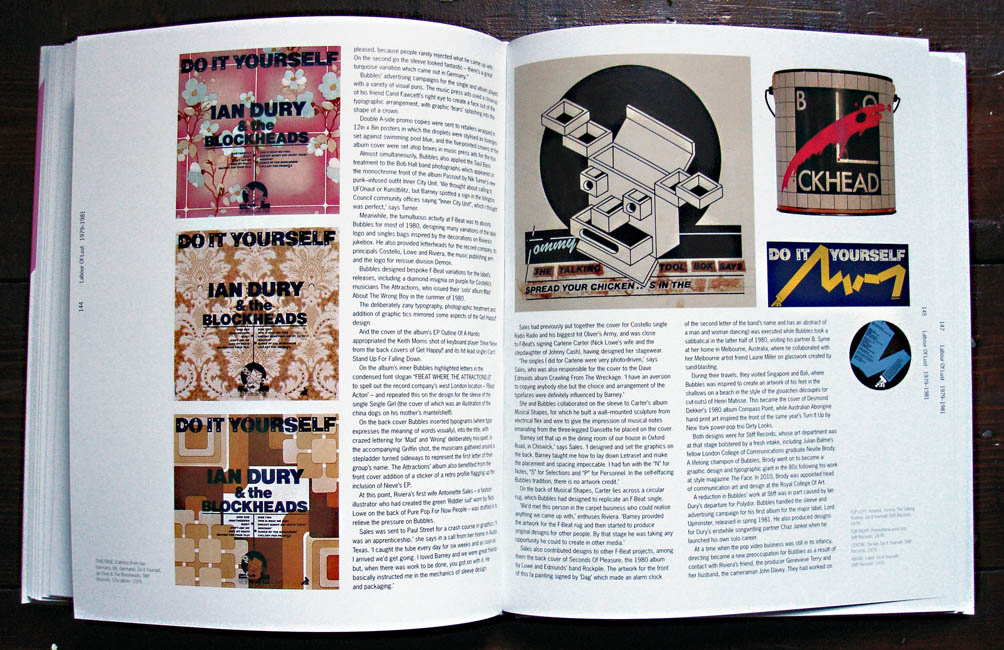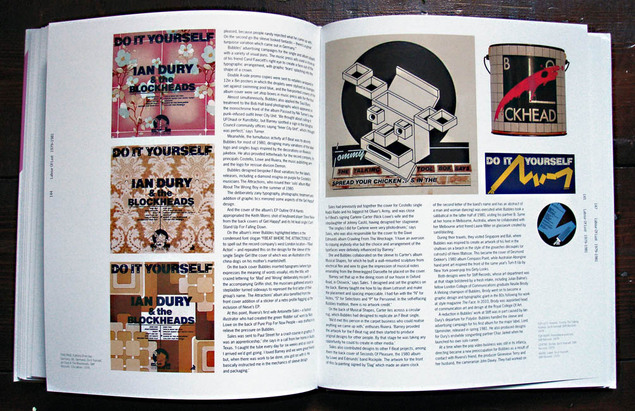 His death is also almost a minor entry in the narrative and, having heard Mark Hodkinson's harrowing 'In Search of Barney Bubbles' documentary on BBC Radio4 it's all the more tragic when you see everything he'd achieved up until that point. Treat yourself to this book and revel in his work as he finally takes his place among the greats of music design in the 20th Century.