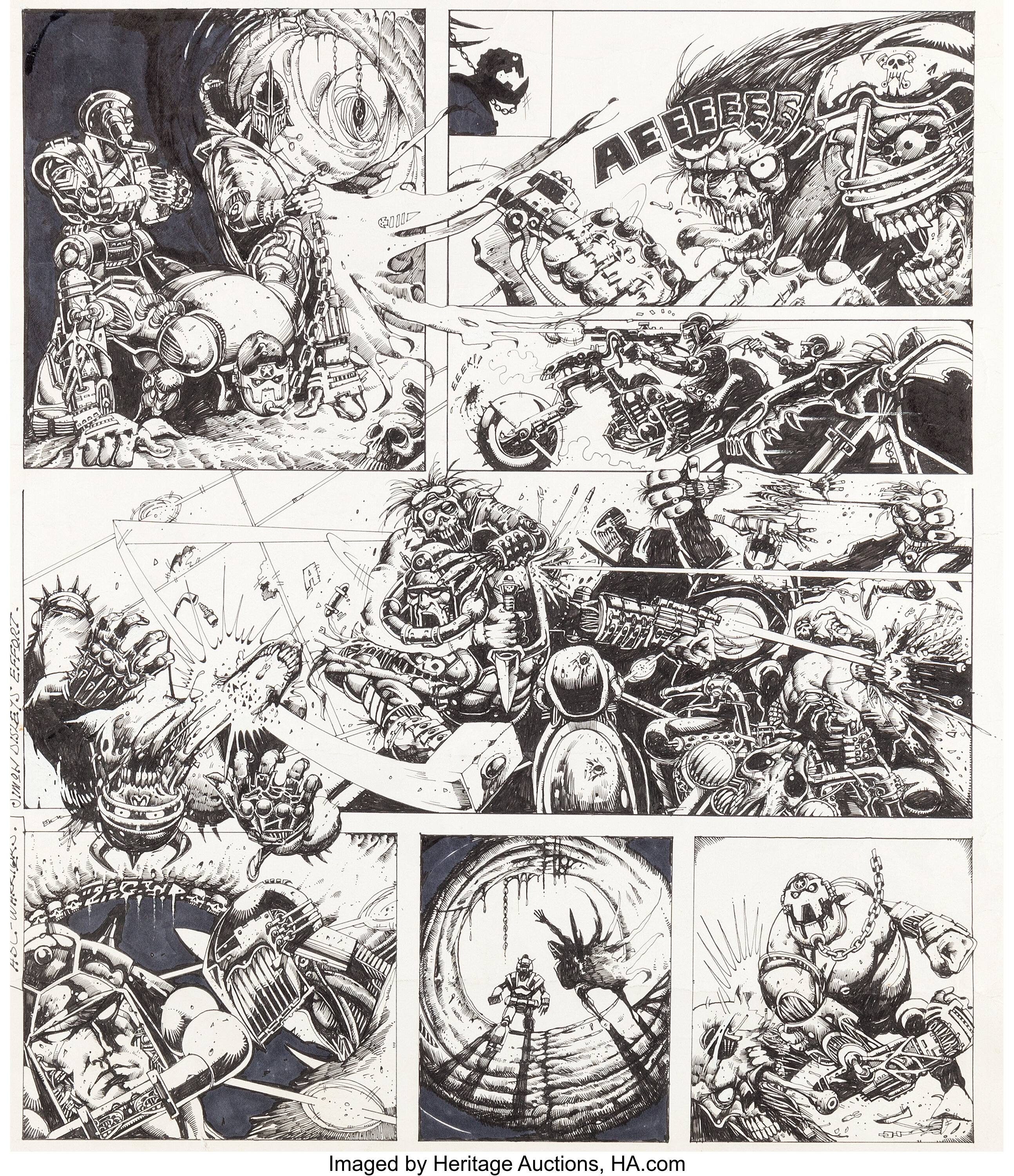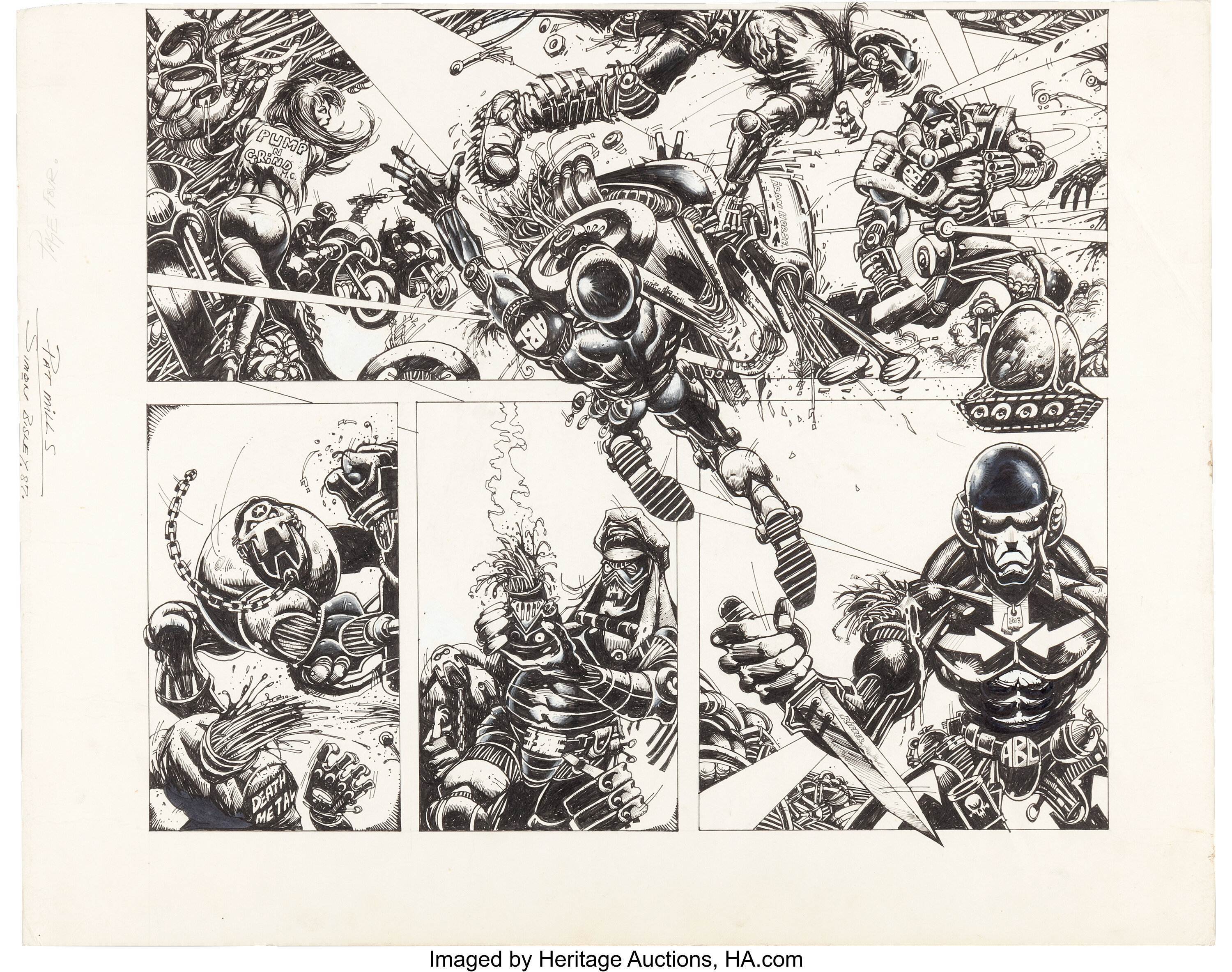 Three unpublished pages by Simon Bisley have surfaced on Heritage Auctions, from his first work for 2000 AD – ABC Warriors in 1988 – the one that made his name. From the Heritage site: Inscribed "For Pat Mills" "ABC Warriors" "Simon Bisley's effort" along the left side margin, it is thought that these pages were a first attempt at the story "The Black Hole". Although it is unknown exactly what chapter this would have been intended for, Panel 4 suggested the first page of Part 2 from Issue #556. It was created in ink over graphite with white paint highlights on oversized Bristol board. It has an image area of 15.5″ x 18.5″. The board has horizontal creases from being rolled at some point.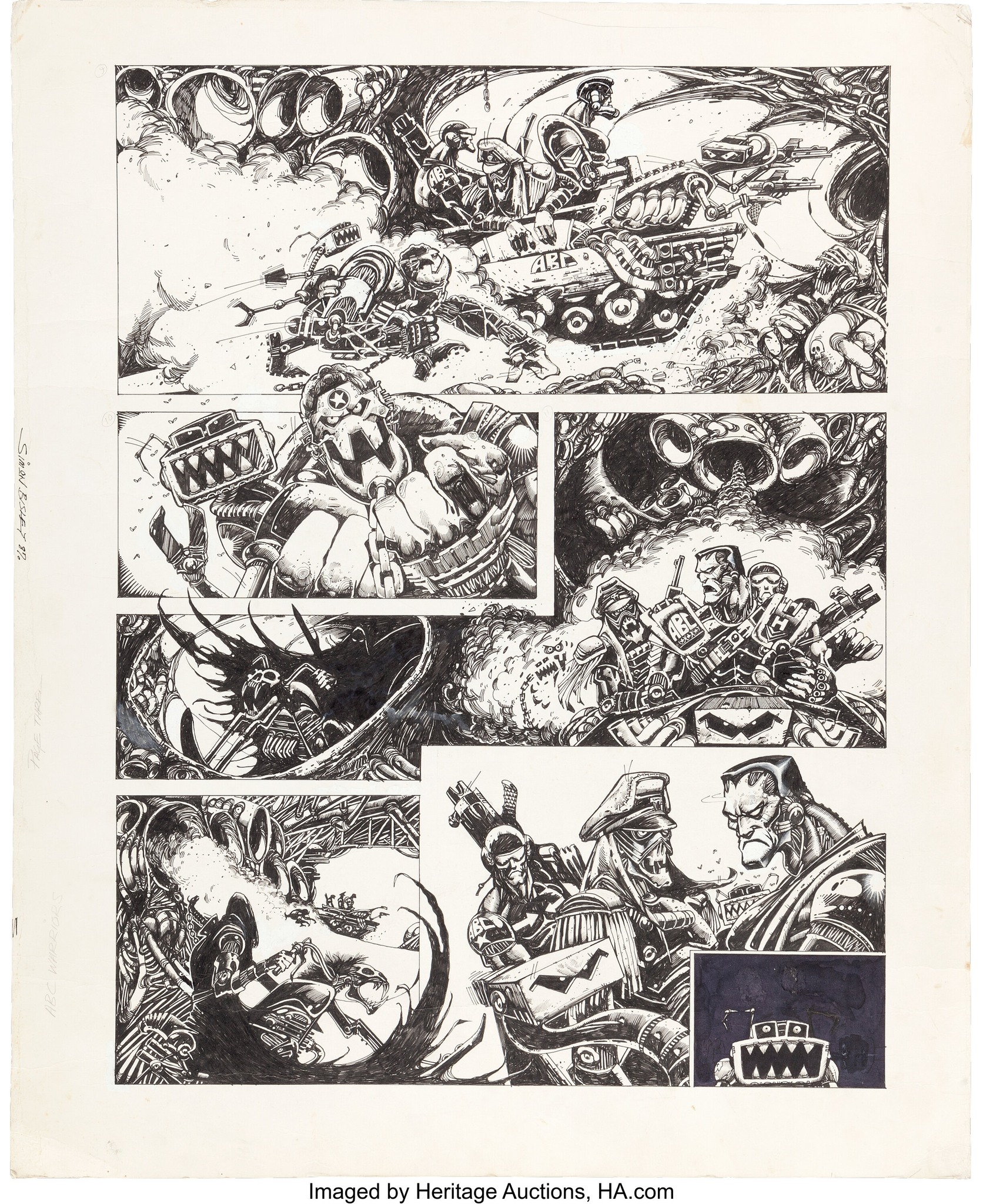 This isn't the first time that prelim work for the strip has surfaced, several other pages exist and show a still-developing artist finding his feet, as he was doing with the story when it was published.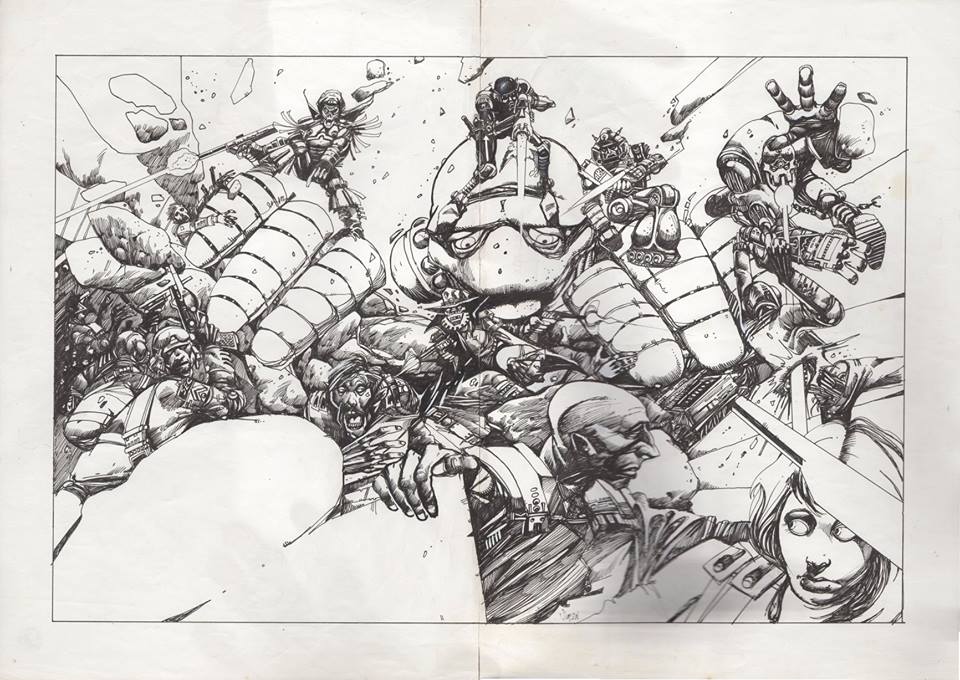 If you read the ABC Warriors story that Bisley debuted on (The Black Hole, that he shared artwork duties with SMS on) you can see a huge progression from the beginning to end as well as his early attempts at painted cover and pin up art. After this of course he went on to paint the Slaine saga, The Horned God, and his place in comic legend was cemented as other artists fell over themselves to copy his style with varying degrees of success.