I can't quite believe it's been a quarter of a century since Matt Black and Jonathan More combined their Mastermix Dance Party and Meltdown Party shows to form the Coldcut Solid Steel show on the pirate station Kiss FM in London.
Both had separate shows on a Friday afternoon on the station, Matt's at midday and John's at 4pm with Danny Ramplin(g) sandwiched in between and Judge Jules' Family Funktion, Bobby & Steve's Zoo Experience and Jazzie B's Soul II Soul shows following. Check out this amazing line up from an old Kiss 94 FM newsletter (94 was the frequency it was on before it went legal in 1990 and switched to 100).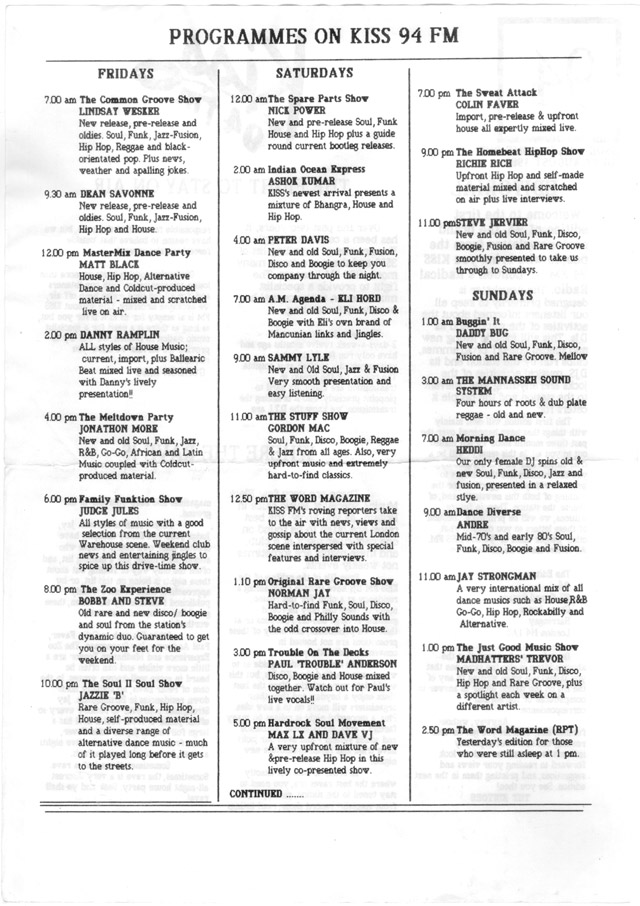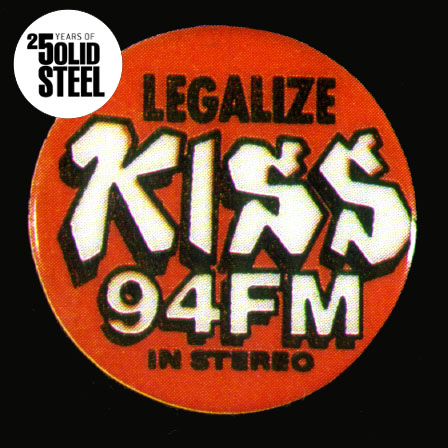 No sooner than they had joined forces – we think sometime in the latter half of '88, no one is quite sure – Kiss went off the air at New Years Eve. In an attempt to gain a legal license they had to stop broadcasting for 6 months as a show of faith to the DTI. As it turned out they didn't get the license until Spring 1990 as they lost out to Jazz FM in '89 which is why there are no shows from that year floating round on the web.
DK has raided the Coldcut tape cupboard to put together a show comprised of snippets of both Matt and Jon's separate shows in the first hour and a later Solid Steel on the legal Kiss 100 FM in the second. Spot the signposts in Coldcut's early career, hear now classic tracks played in their heyday and vintage adverts for gigs now a distant memory.
New shows arrive on Fridays, you can listen to the show every week on Soundcloud and also subscribe and receive the podcast through iTunes. We have some very special mixes coming up throughout the year from big guests both new and old that we've asked specially to contribute.
We're looking back in a different way this time, no more archive shows but guests who we've admired and played the music of over the last 25 years have been asked to do something special for Solid Steel in 2013. More announcements next week and a whole show devoted to a totally new return trip from Coldcut and The Orb…
Also for anyone wanting to know more about the Kiss FM story there's a great documentary on Vimeo that tells the tale.