David Basgalla has created a set of desktop icons, based on the bands' artwork, available for free download on the iconfactory
Bernard B has designed a font family in tribute to the band called Kling Klang, whilst not actually appearing on any Kraftwerk sleeves you can see where he got his inspiration from. Available to buy over at MyFonts.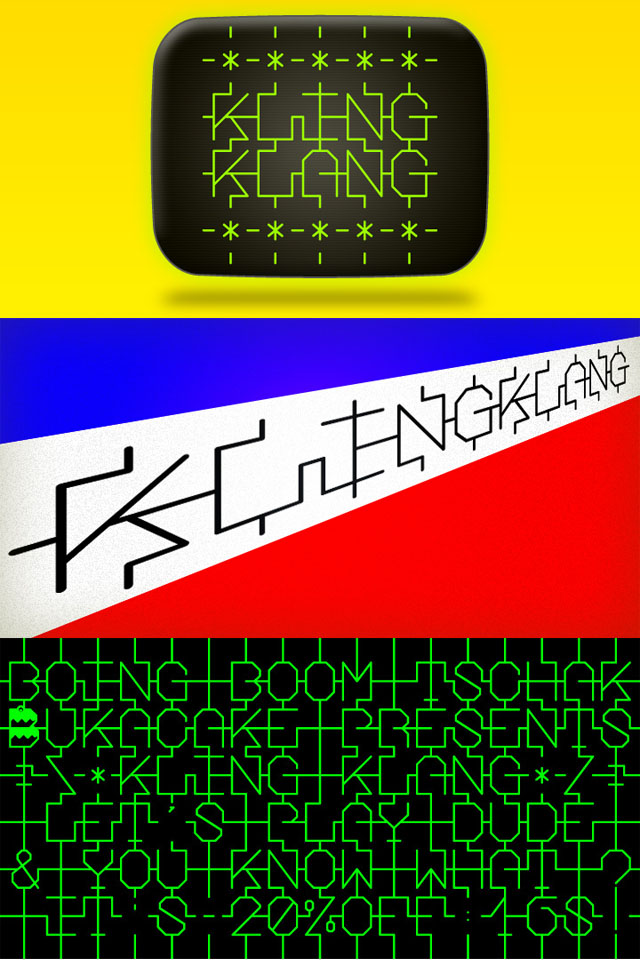 Finally, there have been several font sets created over the years, emulating classic album sleeve typography too, as well as a couple of dingbat sets. These are archived on the now defunct technopop site which is a wealth of Kraftwerk-related media and a great source of info on the band. Also see the KEEP werking site.