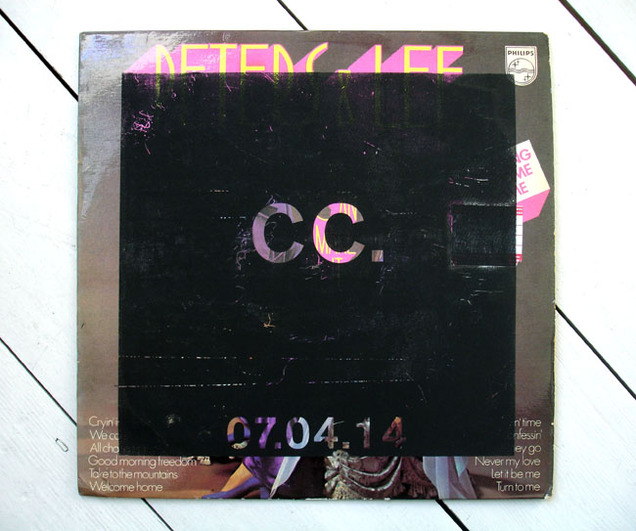 This is an interesting use of vinyl to promote a new artist. This arrived a while back now but I've only just got round to putting it up here. This LP arrived in the post unannounced, no clue as to where it came from (although I have a possible lead). It's a used album (Peters & Lee in this case) with 'CC' 07.04.14 screen printed over the front with another black square covering most of the back.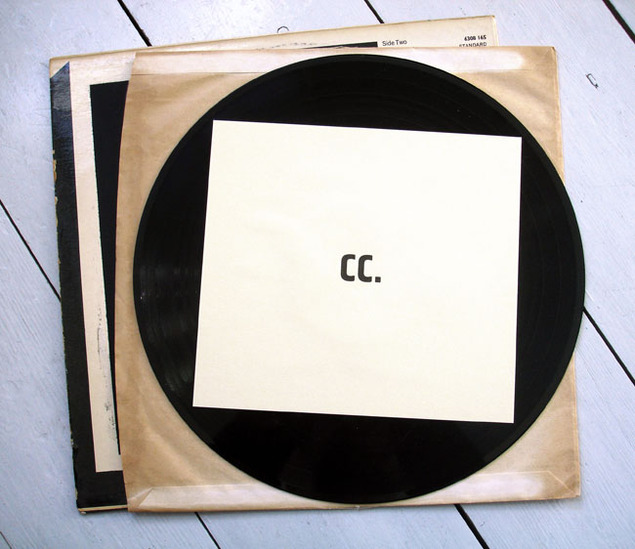 The record inside is unplayable due to two large paper square's being stuck over the grooves, one blank but for a 'cc.' in the centre and the other with message and illustration. "Want a tune for today? Well here's two. Take a listen, you might just smile, Count Counsellor www.viewsource.cc"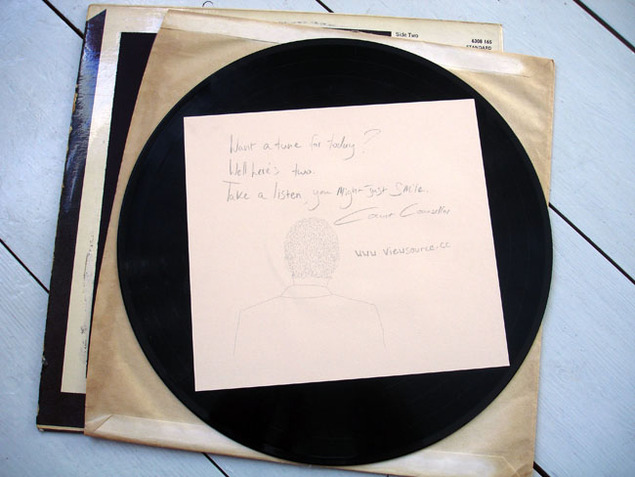 I think this is first time I've seen vinyl used a the carrier for a web link and it's a clever way to get the attention in an age of digital promos. The image of the head viewed from the back suggests that the Count isn't ready to fully reveal himself yet although I see a few music blogs have picked up one track last month. If you visit the site at the link above you will be able to hear two tracks with very little other information aside from a few 'coming soon…' messages. A curio for sure but an innovative attempt to engage the attention by customising a music format to carry a message rather than a sound.