This one passed me by before the year ended as it got lost in the Xmas rush but I'm glad I remembered it as it's a corker. Divine Styler makes records at about the the same pace as me, ie: not very often but this was well worth the wait. A dystopian sci-fi collage of film samples and electronic beats with his signature rhyme style unchanged from years past. This is Hip Hop that doesn't look back to the golden age or ape the past even though it takes past practices. It's a forward looking one that manages to sound contemporary without kow-towing to current sonic trends or fashions like EDM or its ilk. Sure it has touches of bass-wobble and the double-time snap of a drum and bass rhythm but that's as far as it goes. For all the current media darlings of Rap's bragging and boasting, even if they have a great voice and flow, few can touch Divine Styler's pin prick sharp delivery or authoritative swagger.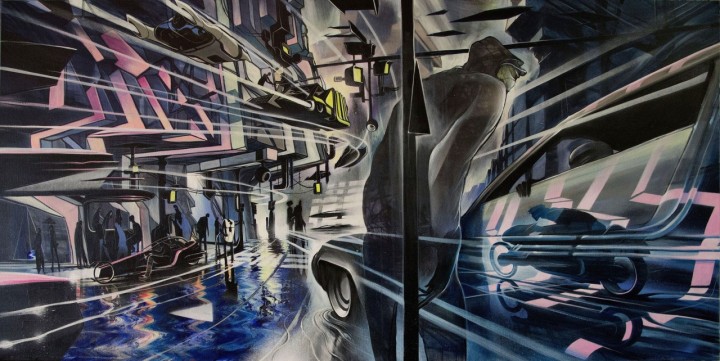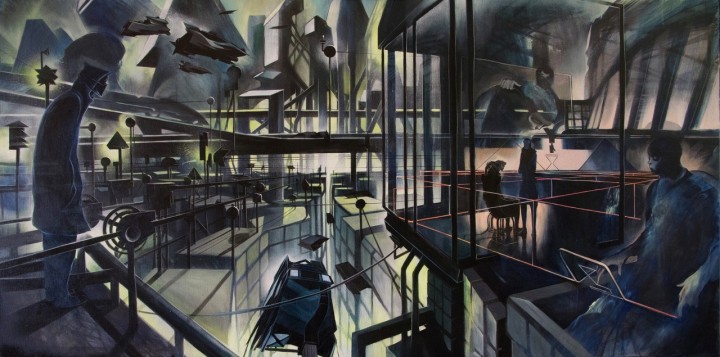 Couple this with art by Will Barras who envisages scenes from Styler's future world in a limited edition book available with a special version of the vinyl on the Gamma Proforma label and you have a pretty unique vision for a Hip Hop album in 2015. If you don't know Gamma Proforma then they're the place where street art and electronic music meet, a boundary-pushing collective who have championed some of my favourite artists over the years. They stock music, books, prints, original art and T-shirts as well as hosting exhibitions and creating last years ReWire exhibition, book and compilation via Kickstarter.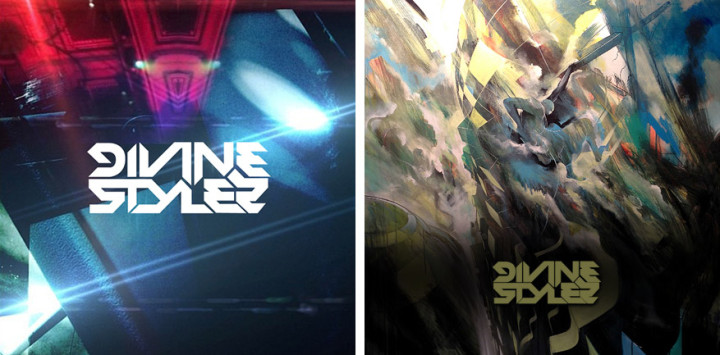 Anyway, back to Divine Styler's album: more Blade Runner than Run the Jewels (in fact it starts with what sounds like a decaying sound effect from the film) it's a refreshing counter balance to dull murder raps and the seemingly endless macho bullshit paraded on 95% of current Hip Hop. Buy it here direct from the label on LP, CD, DL and a special edition LP with signed 42 page book and print.