Most of you will have heard, or at least heard about, the two new DJ Shadow tracks that officially came to light last week via his site, after being out and about, ripped from radio broadcasts for a bit. 'Def Surrounds Us / I've Been Trying' caused a stir last week which is no mean feat in this day and age from an artist who is approaching 20 years of official releases. In the digital age these things are easy to come by, not so easy is an actual hard copy, pressed onto vinyl, dark blue vinyl to be exact, with a unique handrawn front cover no less.
But they do exist and Shadow has been giving them away to DJs and fans via his site and posts on Twitter. There are rumoured to be only 100 copies at the moment, each with its own unique sleeve design and stamp bearing the legend 'Handmade, because you're worth it' on the back. I was lucky enough to receive a copy earlier this week after a heads up from Joost over at the Sole Sides board and people have begun adding images of their copies to Discogs on the release's entry page. Here's mine but I have several other 'handmade' Shadow records I've collected over the years that I thought I'd share with you.
This is my copy of the 'Enuff (DJ Fresh remix)/This Time' single, this was a regular white label copy that I'm pretty sure I customised with a sticker from elsewhere. There are 100 copies of a fully sprayed and stencilled Paul Insect version that were sold through DJ Shadow.com but alas I don't have one of those.
In Tokyo a few years ago I stumbled across a pile of these in the Shibuya HMV, supposedly a limited edition for Japan with hand silk screened covers and an extended version of 'Roy's Theme' from the KeepinTime compilation.
Going even further back we have the 'Monosyllabik' promo 12″ that was sneaked out before the Private Press hit, confounding everyone. So much so that I found one in the local exchange for £1, some DJs obviously weren't too hip to what it was or didn't care and passed it on. I have three different copies of this: one I was sent as a promo, the other I found in the exchange and the third was from eBay. This is the best of the three, including as it does, all 10 stickers on the front (there were said to be 10 different sleeves designs out there at the time).
… and last but not least, my very own creation, one of five handmade (and mixed) CDRs of the 'Press Cuttings' sampler mix I made of selections from the Private Press in 2002. This aired on Solid Steel and I gave Shadow a copy after a gig which he was then kind enough to add to his official discography later. Each disc has a different image on it and the covers are all made up of graphics from old private press record booth sleeves. Hear it at the bottom of the page.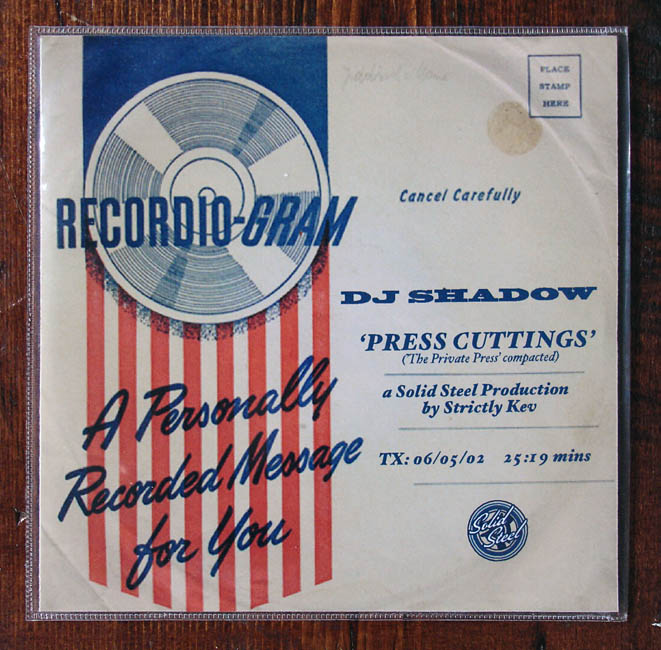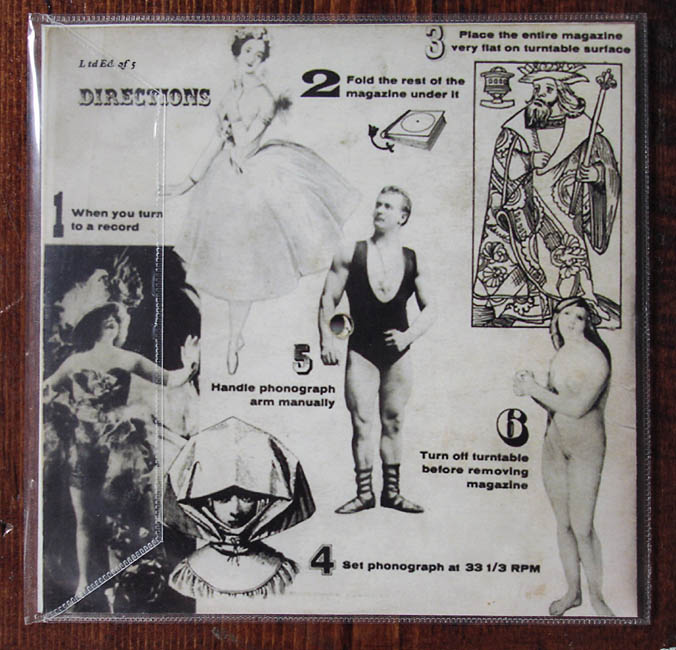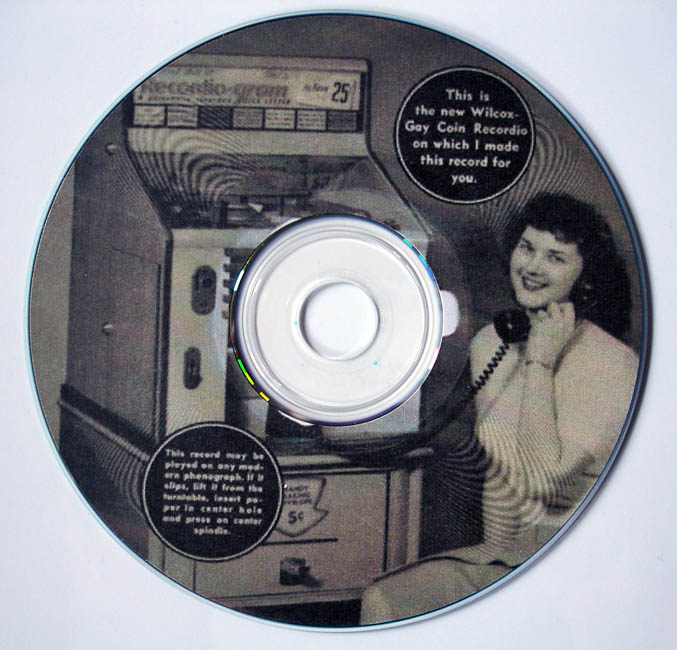 Press Cuttings (The Private Press Compacted) by DJ Food
PS: a section of a Quietus interview with Shadow about the making of the Def Surrounds Us sleeve artwork:
"On the 12"s, all of the sleeves are one-offs. When it was conceived, it was the purest way I could think of to let the music out of my hands and into the chance environment of society… in the most pure and unfucked with way. It wasn't coming from the label, it wasn't coming laoded with information. And if I'd had my way originally, it wouldn't even have had my name on it. It would have been totally anonymous… It would have just let time and people's own research and ideas determine what it was. I guess in a certain sense cooler heads prevailed and it has come out as a compromise where when you first look at it you're not going to know what it is or who it is by. But for people like you and me who look at records every day you're just going to stop and go: "What the fuck is this?" Because it's removing the art from its proper context. In most cases I would have my kids doodle something and then when they got bored with it I would add my own hyper detail to it. I'm not a great illustrator but I like to draw and my dad was a graphic designer. I like spending a lot of time on pointillism and detail. It doesn't really matter what the image really is and in fact I try and keep myself from representing anything. In some of them I've even added a little note that says, "Please add to the artwork before you pass it along." We've added stickers on some. I like the idea that the art is never quite finished. It was inspired by a lot of other covers that I've seen. Obviously this kind of thing has been done before in the DIY scene and the minimal synth scene of the early 80s, so I'm not claiming to have invented the process but I intended it as the most honest and pure delivery mechanism that I could think of. "