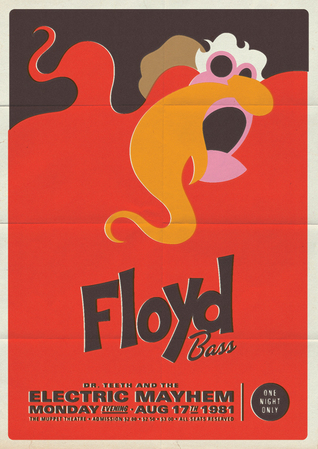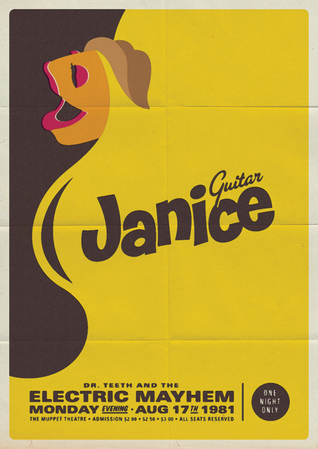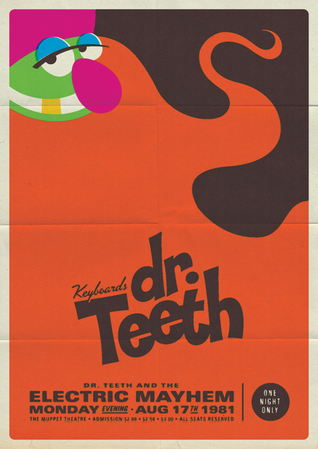 Illustrator Michael De Pippo created 5 retro posters for each member of the Muppet band Dr Teeth & The Electric Mayhem in anticipation of the new Muppet film release.
Disney got wind of them and licensed them for sale on their ACME Specialty Art site, some are sold out but a couple are still available. The versions shown here are the original designs with fake creases and misregistered print which didn't survive for the Disney versions.
It's a shame because these really give them the sense of original gig posters, also the date of the gig is the date that the Muppets first aired on TV, nice touch.