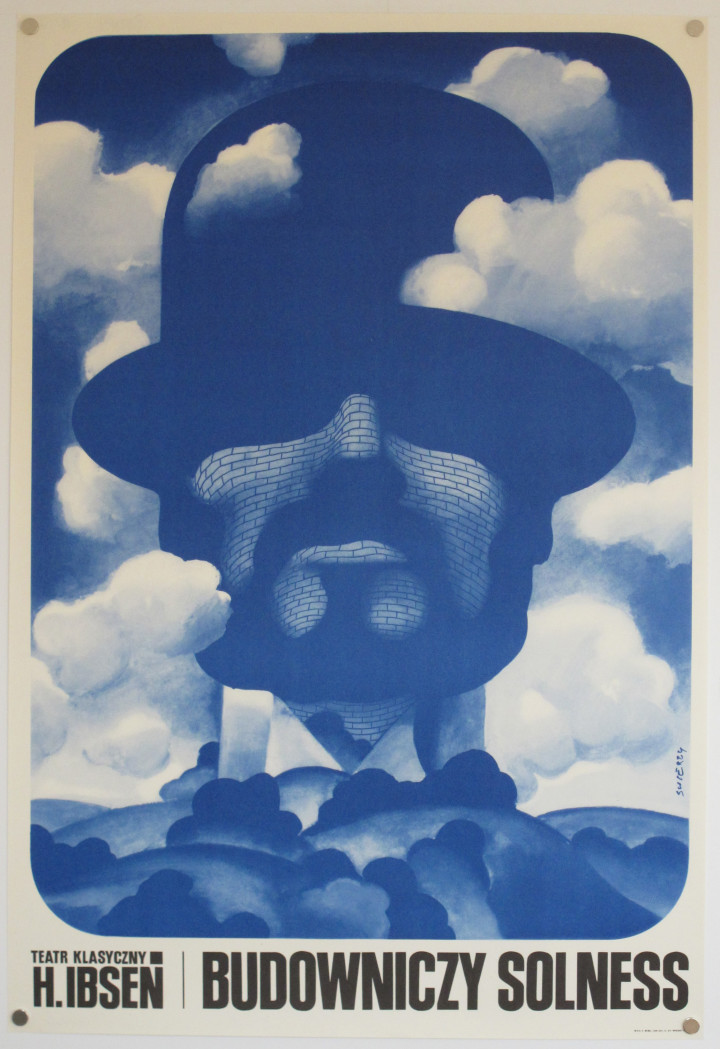 Eye Sea Posters have been around for a few years now, specializing in original, vintage posters from around the world with an emphasis on Polish designs of an alarming variety. Their website has been offline for a while but was recently updated and plenty of new stock has been added, some of which is featured here. Take a look around
From their own mouths: "From the 1950s theatre, circus and film posters became a new form of art on the streets of post-war Poland. Despite the controlling soviet regime, some artistic expression was tolerated and the film industry, largely controlled by the state, prospered. Established artists were commissioned to design film posters. The artists had to convey the essence of the film in their designs and were given artistic freedom to do so which led to some truly original posters that are sometimes surreal and often have a satirical sense of humor. Unlike most film posters, the use of photos of film stars or film stills wasn't mandatory, and most of the time even the main actors' names didn't feature prominently in the designs. Free from commercial constraints, graphic designers used film posters to develop their artistic creativity.
The Polish School of Posters created a unique aesthetic that occupies a prominent place in the history of graphic design. The posters seems to have a style all of their own and we love their amazing and often bizarre artwork.
Eye Sea Posters specialize in Polish posters from the 60's and 70's by artists like Jerzy Flisak, Maciej Zbikowski and Maciej Hibner. Their collection is handpicked with an emphasis on design and the posters are rich in symbols, metaphors, unusual forms and colours."
The company was started by James Dyer and is now continued by Chiara Amini and Iain Twitchett