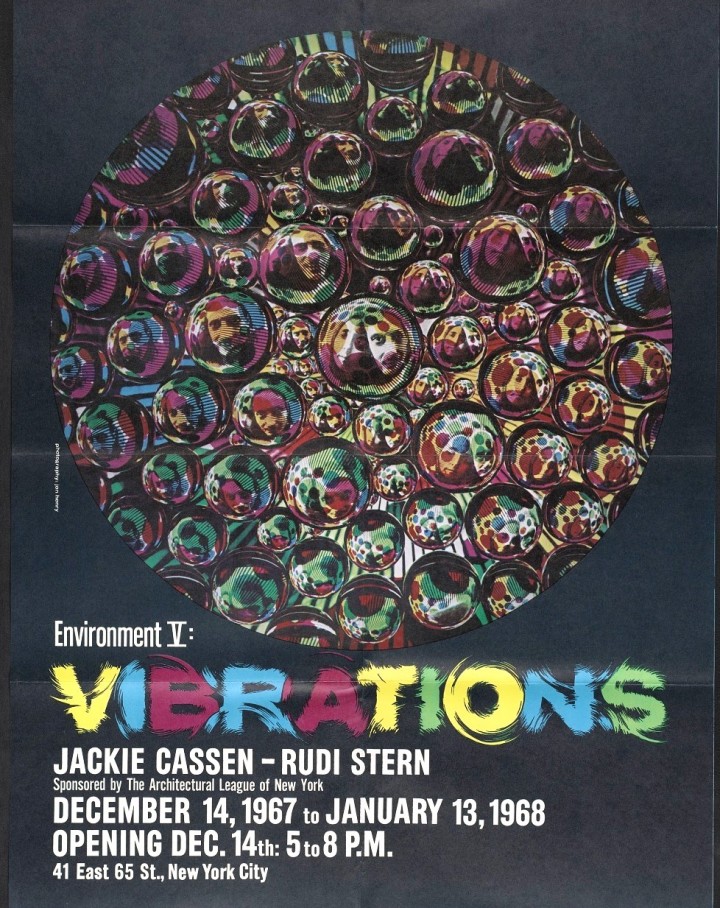 I'm very aware that all I seem to post at the moment is a succession of mixes but there's actually lots going on that I can't show yet including two album's worth of new material and several graphic projects which are creeping along through the manufacturing channels for full reveals soon. The images featured here have been on my desktop or phone for some time, sourced from the web and took my fancy for various inspirational reasons. Above is an original poster that was posted on the Psychedelic Light Show Preservation Society group on Facebook.
Below are two photos of Julio Le Parc reflective sculptures, a typographic detail from The White Noise album back cover and something Ameet Hindocha posted on his Instagram the other week, he's always doing interesting stuff including incredibly complex folding patterns recently.
There's a King Kong, All Jazz African Opera LP cover that I spotted in The Book & Record Bar the other week and finally an old poster by Build (aka Michael C. Place) that I pulled out of storage recently.