This isn't a 'best of 2014' list – just the things that I liked more than most, they're not definitive or in an order other than the one I thought of them in.
• New Music:
The Soundcarriers – Entropicalia LP (Ghost Box)
Ghost of a Sabre Tooth Tiger – Midnight Sun LP (Chimera)
Jane Weaver – The Silver Globe LP (Bird)
Heliocentrics & Melvin Van Peebles – The Last Transmission LP (Now Again)
Jeremy Schmidt / Sinoia Caves – Beyond The Black Rainbow LP (Death Waltz)
Jokers of the Scene – End Scene LP (Throne of Canada)
Nico Motte – Rheologia EP (Antinote)
An-I – Kino-i 12" (Cititrax)
The Advisory Circle – From Out Here LP (Ghost Box)
Temples – Sun Structures / Sun Restructured LP (Heavenly)
Andy Votel / Doug Shipton – Polivox Orthodox mixtape (Finders Keepers)
Daniel Haaksman – Duck Rock – A Sonic Essay (mixtape)
tUnE-yArDs – Water Fountain 7″ (4AD)
Pye Corner Audio – The Black Mist EP (Front &Follow)
Mac McRaw feat. Audessey & Oxygen – B-Boy Bionics / Dust 12″ (Cold Rock Stuff)
Ukkonen – Change Time EP (Uncharted Audio)
Syd Arthur vs The Amorphous Androgynous LP (Monstrous Bubble Records)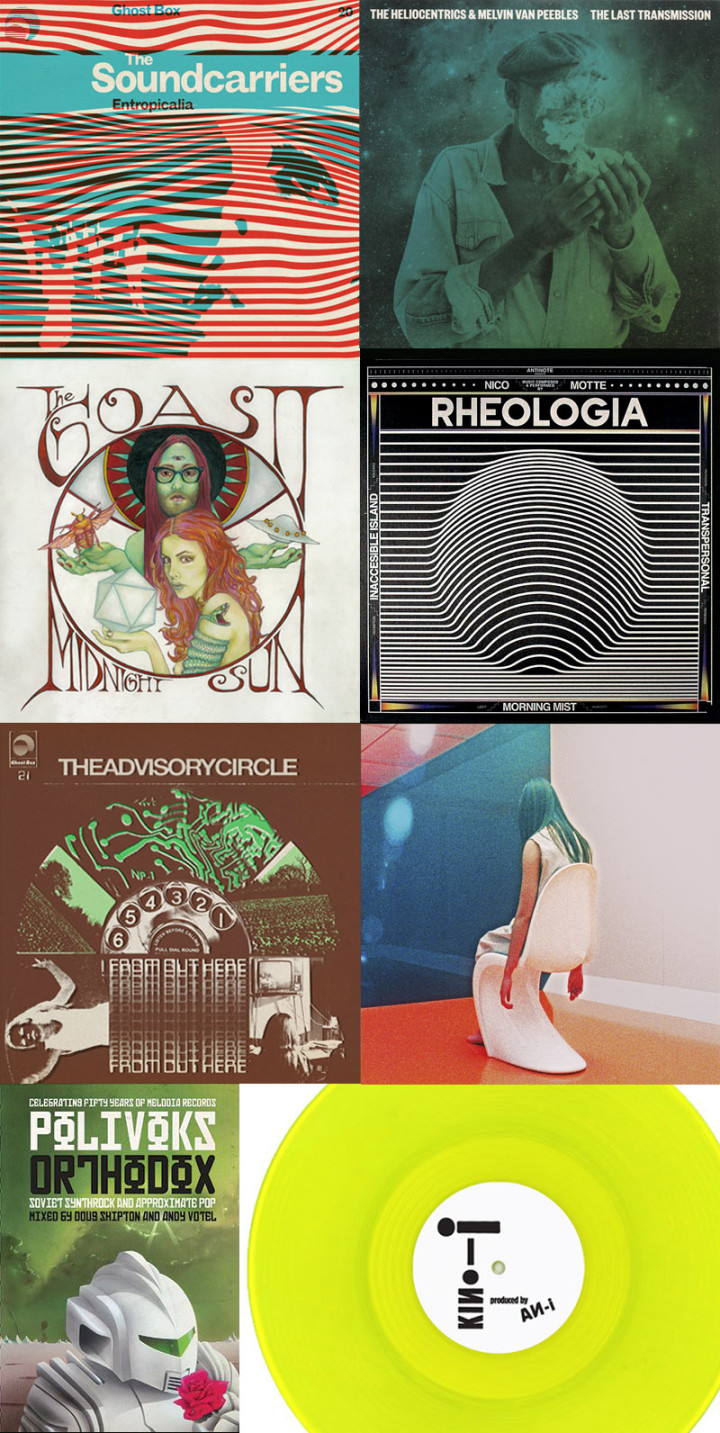 • Reissues:
John Carpenter / Alan Howarth – Halloween III (updated version) LP (Death Waltz)
Frankie Goes To Hollywood – Inside the Pleasuredome box set (ZTT/USM) (biased obviously)
The The – Soul Mining box set (Sony)
Z – Visions of Dune LP (Infiné)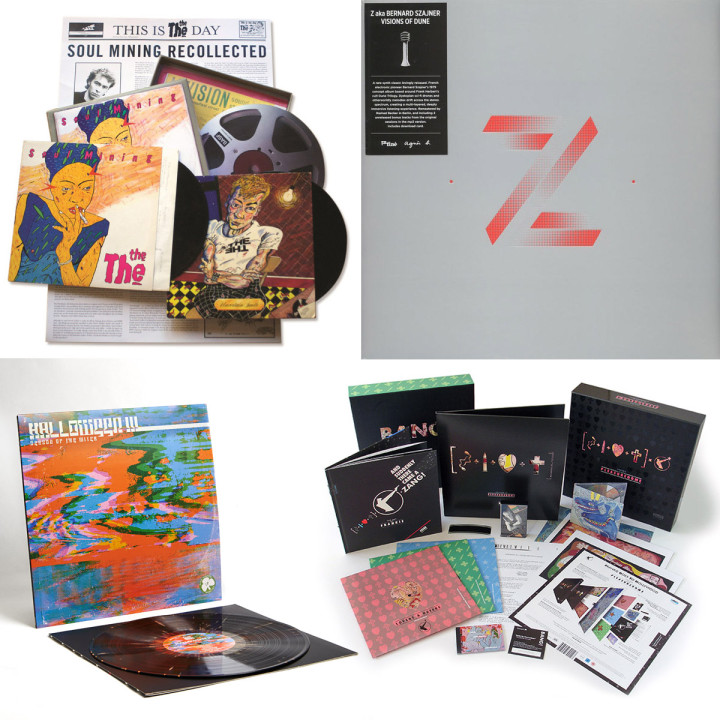 • Sleeves / Packaging:
Astralasia – Wind On Water LP (Fruits De Mer)
Jack White – Lazaretto LP (Third Man)
(Not so much for the cover but for the whole package and vinyl cutting extravaganza)
Joe Mansfield – Beat Box: A Drum Machine Obsession (Gingko Press)
Andrew Lilies – The Equestrian Vortex 10″ (Death Waltz)
Temples – Sun Restructured LP (Lenticular sleeve) (Heavenly)
Various – Wild Style Breakbeats (7″s + book) (Kay-Dee)
Sage Francis, B. Dolan, Buddy Peace – Epic Beard Men 7″ (Blunt Force Trauma)
Rave Wars 3 – The Return of the Old School (7″ + Star Wars figure) (Balkan Vinyl)
Clone – Son of Octabred (Finders Keepers)
Sculpture – Plastic Infinite
The Soundcarriers – Entropicalia LP (Ghost Box)
• Books / Comics:
Prophet – Simon Roy & Brandon Graham / various artists (Image)
B.P.R.D. – Various (Dark Horse)
Punks – The Comic – Joshua Hale Fialkov & Kody Chamberlain (Image)
God Hates Astronauts – Ryan Browne (Image)
Black Science – Rick Remender, Matteo Scalera, Dean White (Image)
Hip Hop Family Tree 1&2 – Ed Piskor (Fantagraphics)
Sandman: Overture – Neil Gaiman & J. H. Williams III (Vertigo)
Discovering Scarfolk – Richard Littler (Ebury Press)
Dust & Grooves – Eilon Paz (self-published)
The Art of Smallfilms – Oliver Postgate, Peter Firmin, Jonny Trunk (Four Corners Books)
Urban Archaeology – 21 Years of Mo Wax – James Lavelle (Rizzoli International)
2000 TC – John Higgs (self-published)
2000ad / Judge Dredd The Megazine – Various (Rebellion)
Moosekid Comics – Various (self-published)
For Whom The Cowbell Tolls – Dan LeRoy (6623) (biased again)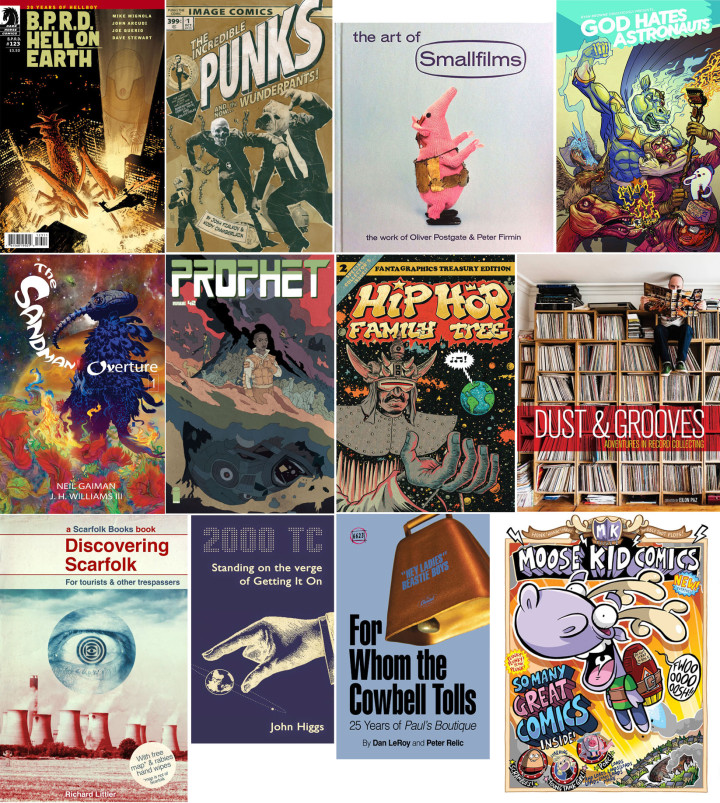 • Films: (I didn't watch too much this year sadly)
Blade Runner (finally saw it at the cinema)
Guardians of the Galaxy
Jodorowsky's Dune documentary with Jodorowsky Q&A
The Cobbler & The Thief with Richard Williams Q&A
Future Shock: The Story of 2000AD documentary with Pat Mills, Kev O'Neill & crew Q&A
The Lego Movie
Ghost Box Night at the ICA
Plastic Galaxy: The Story of Star Wars Toys
Jet Propelled Cinema – How Psychedelia Infected Hollywood Sci-Fi at the BFI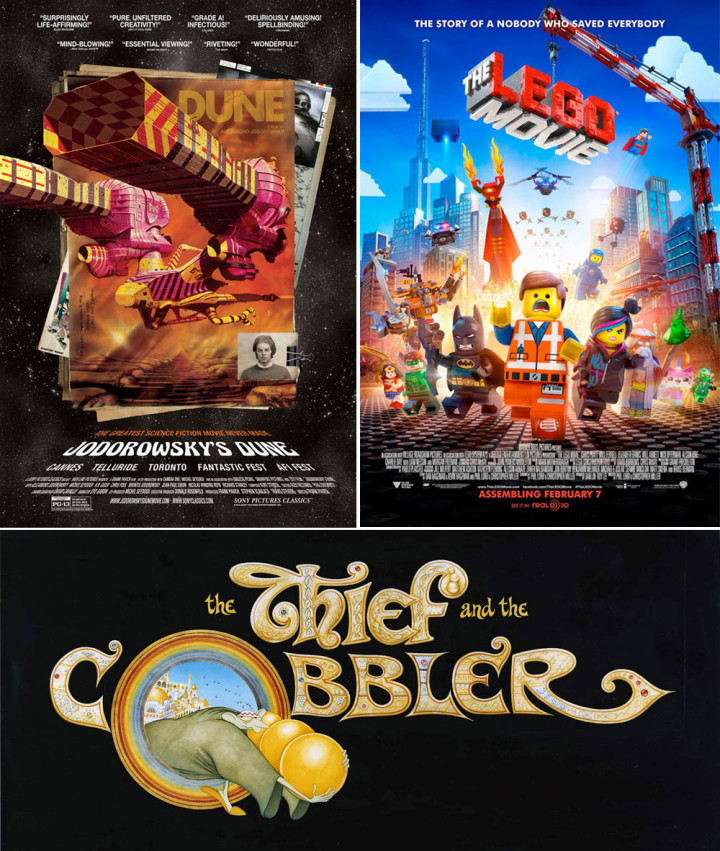 • Moments:
Touring the 3-Way Mix with Cheeba & Moneyshot
Cosmic Trigger – The Play
Meeting Brian Eno
Kid Koala's 'Nufonia Must Fall' show at the Roundhouse
Interviewing Matt Johnson at Rough Trade East
Future Shock gig at the Watershed, Bristol with Cheeba & Tom Lumen
Designing for Frankie Goes To Hollywood / ZTT
Space In This Place gig at the ArcelorMittal Orbit in London
Welcome To The Pleasuredome playback at Sarm West Studios
Digital Revolution exhibition at the Barbican with the family
Visiting underground caves in Switzerland
4 deck AV show at Madrid Espacio with DK
One of my sons getting a drawing printed in the Phoenix comic
Ryoji Ikeda's 'Spectra' installation in the Queen Victoria Park
Adam Ant playing Dirk Wears White Sox at the Hammersmith Odeon
Crazy DJ weekend in Eketerinberg and Samara in Russia
Mike McMahon finally finishing my Dredd commission after 2 years.
• Heros:
Ben Coghill (agent)
DJs Cheeba & Moneyshot
Philip Marshall (designer), Ian Peel (writer) & Steve Bunyan (USM organiser)
Eilon Paz (photographer)
Carlos Ezquerra (artist)
Rob Williams (writer)
Jamie Smart (childen's comic creator)
• RIP:
Rik Mayall
HR Giger
Robin Williams
Tony Benn
Idris Muhammad
Bob Hoskins
Hope & Greenwood (East Dulwich branch of the sweet shop)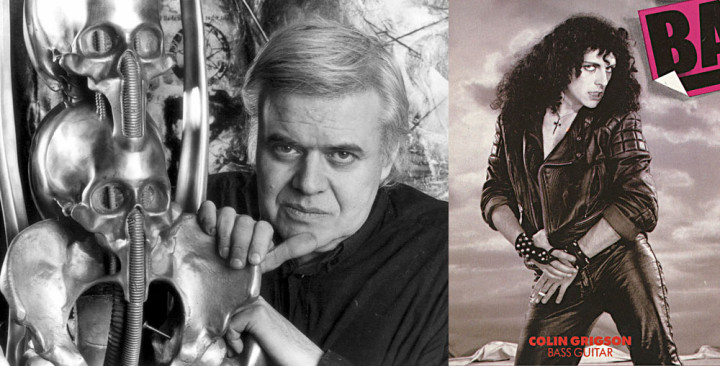 • Looking forward to:
Renegades of Rhythm tour (DJ Shadow & Cut Chemist)
Mad Max : Fury Road
21st Century Tank Girl book
The Writing On The Wall – Roger Perry book
John Carpenter – Lost Themes LP
Create A Mess
Trevor Jackson – Format LP
The The – Hyena soundtrack
Black Channels
Prophet: Earth War
Avengers: Age of Ultron
Star Wars: The Force Awakens