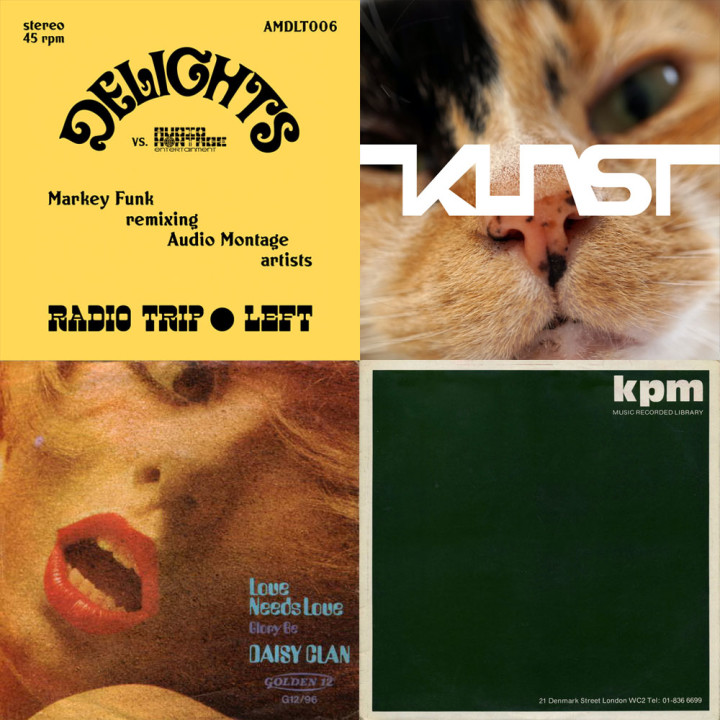 Four From Food Fridays – a weekly look at four things that have been doing it for me. They can be new or old, any style so long as it's been getting some rotation in the studio. From top left:
Markey Funk has been busy of late, releasing several 45s on his Delights label and he's about to go on tour in Europe too, catch him near you soon.
Kunst – Kunst (Clone) LP – D'n'B producer dgoHn meets Jodey Kendrick which results in an incredible 4th World / post punk / drum n bass / gamelan hybrid.
Daisy Clan – Love Needs Love (Golden 12) 7″ – The guitar line from the Theme to Peter Gunn underpins this heavy, early 70s pop number from Germany.
David Vorhaus – The Vorhaus Sound Experiments (KPM) LP – post White Noise, early 80s electronica from Vorhaus on the KPM 1000 Series.