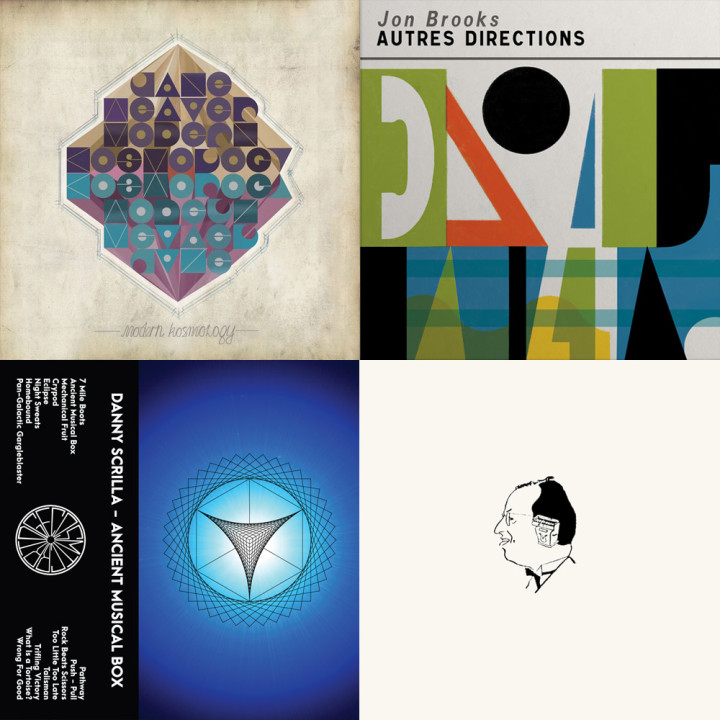 Four From Food Fridays – a weekly look at four things I've been loving in the last seven days. They can be new or old, any style so long as it's been getting some rotation in the studio. SO much good music about at the moment, from top left:
Jane Weaver – Modern Kosmology (Fire Records) – Fantastic new album, didn't think she could better The Amber Light but this is already up there
Jon Brooks – Autres Directions (Clay Pipe Music) – Recorded on location in France, beautiful ambient soundscapes from Jon Brooks aka The Advisory Circle
Danny Scrilla – Ancient Musical Box (Cosmic Bridge) Cassette/DL – A surprise from Om Unit's Cosmic Bridge label, in the form of an album on cassette and DL full of short ambient synth pieces with not a beat in sight.
Jean-Jacques Perry – Et son Ondioline (Forgotten Futures) LP – New reissue label unearthing unreleased early JJP recordings direct from his archive, beautifully packaged too.