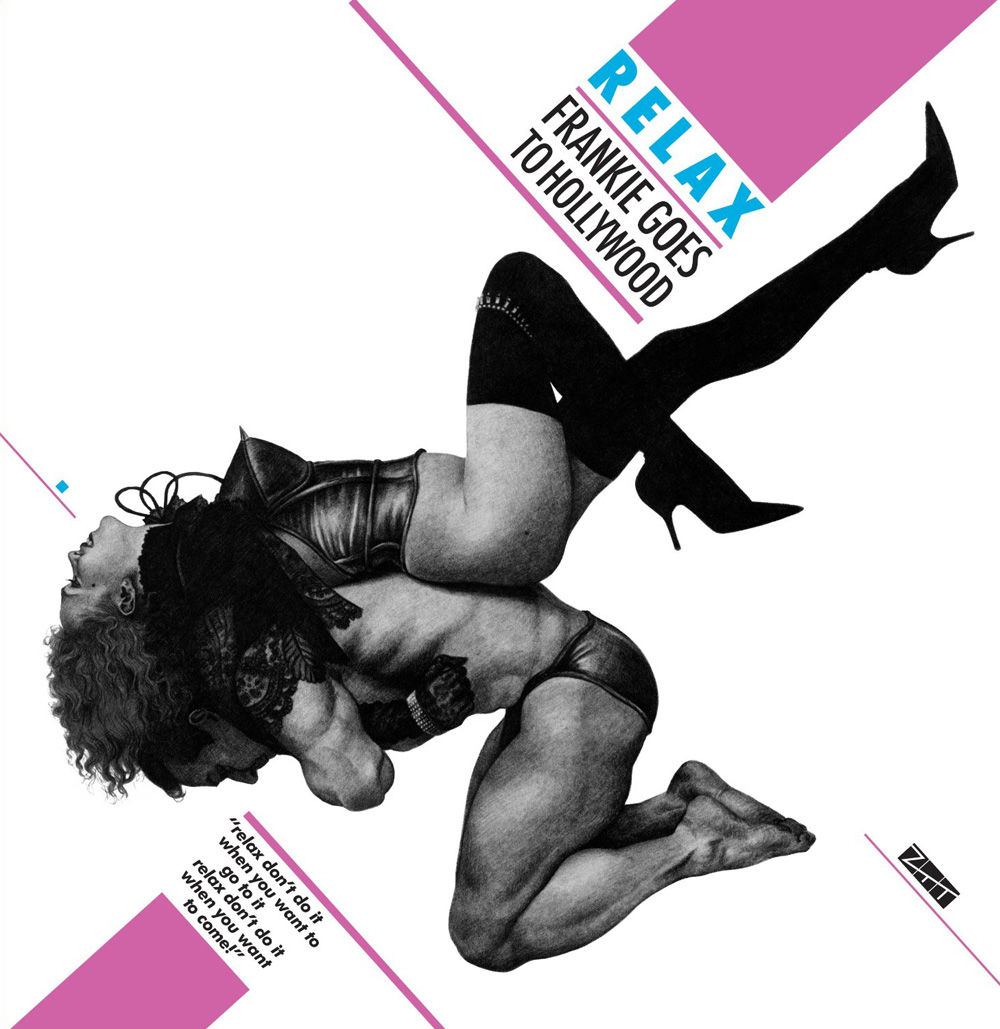 Out on Feb 14th, 2014 – 30 years after the record was banned by the BBC and still sitting at No.1 in the charts – yet another version of Frankie Goes To Hollywood's notorious 'Relax'.
This time it's 'The Sex Mix' (Edition 3) – formerly known as 'Sex Mix Edit', a hitherto undiscovered mix that first surfaced on a Japanese compilation called 'Return To The Pleasuredome' a few years ago. The original 'Sex Mix Edit' (or Edition 2) is a little known 8 minute odd edit of the  original 16 minute 'Sex Mix' that came and went (pun intended) in late '83 before being replaced by a 7.20 minute 'US Remix / New York Night mix' which many consider as the definitive 12″ of 'Relax'.
This new mix (Edition 3) had been created by Trevor Horn session man and renown percussionist Luis Jardim in December '84 – who knows what for? It was then filed away, forgotten, later mislabeled and then extracted over 25 years later to end up on a compilation on the other side of the world. Hardcore fans from The Alternate ZTT Board soon spotted the difference and this sent the reissue curator, Ian Peel, back into the ZTT archives to search for more info and tapes that would lead to this previously unheard remix being given a proper vinyl release nearly 30 years after it was created.
Confused? This isn't even half the 'Relax' mix story but I'll save that for another time. Here, the original XLZTT artwork and Anne Yvonne Gilbert illustration have been tweaked by Element Series designer Philip Marshall to mirror the colour scheme for the 2012 Frankie rarities compilation, 'Sex Mix'. The tracklist is: A. Relax 'Sex Mix' (Edition 3) B1. Ferry Cross the Mersey B2. Relax 'The Instrumental'. You can pre-order it from Amazon here