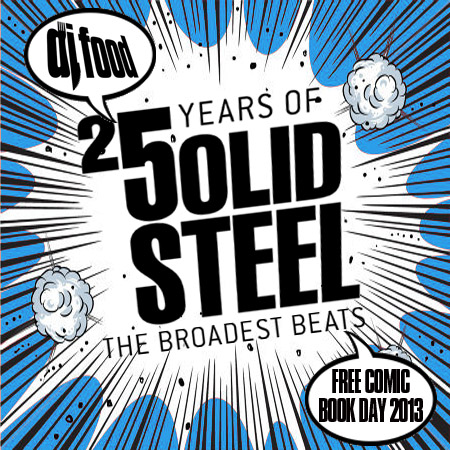 Tomorrow (May the 4th – oh the irony) is this year's Free Comic Book Day and readers of this blog will find it no surprise that I've chosen to celebrate this with a mix based around songs mentioning comic characters for Solid Steel's 25th celebrations.
So, we get the obvious ones like Prince – Batdance, Queen – Flash, Black Sabbath – Iron Man (even though it isn't about THAT Iron Man). But we also get Elton John singing about Dan Dare, Anthrax's ode to Judge Dredd, I Am The Law and, my favourite, a 1977 track by Cliff Richard praising Spider Man (who knew?). This took ages to do because all the styles of music were so different and making them set naturally together was a real labour of love.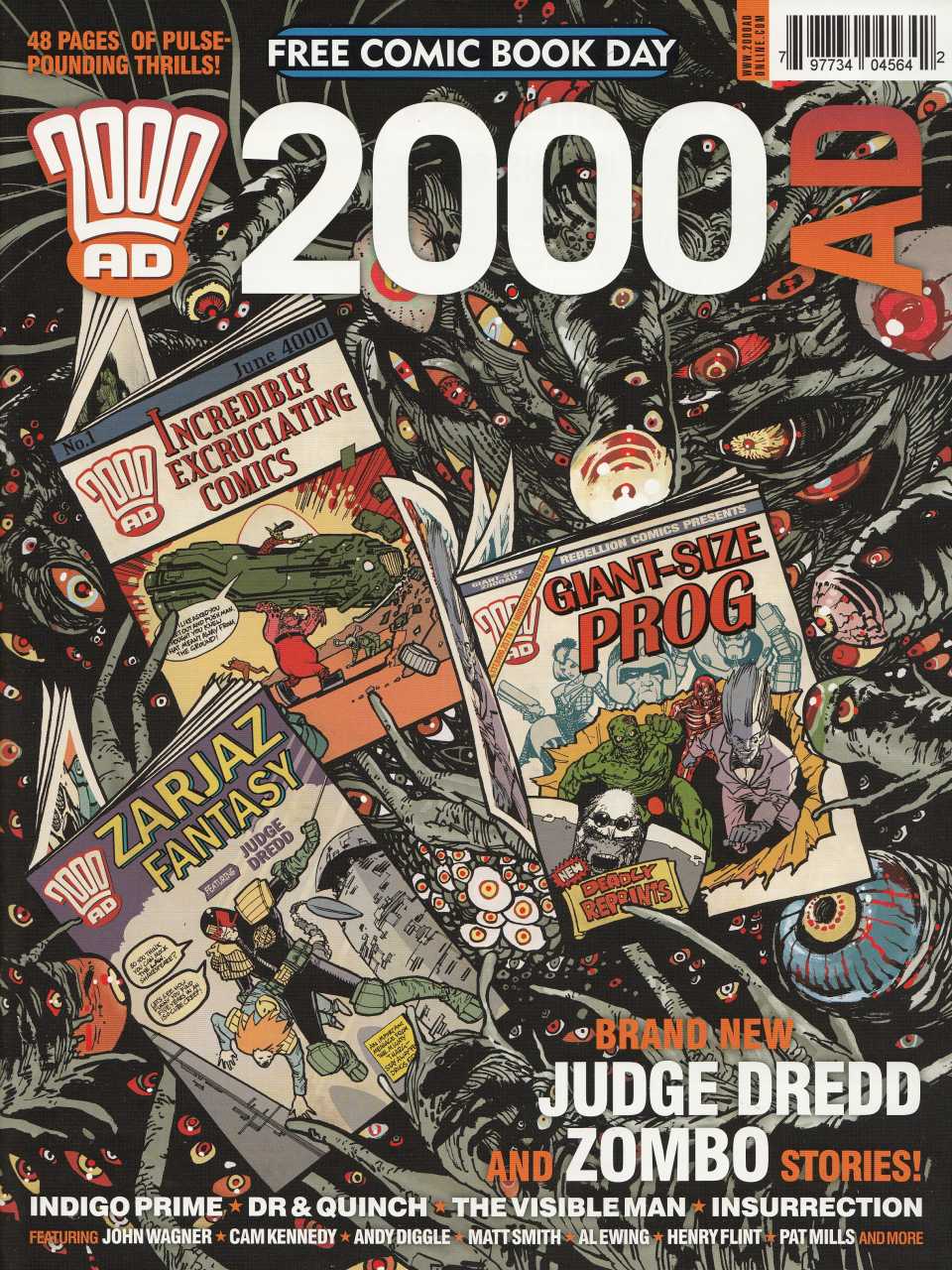 FCBD is a bit like Record Store Day except there are – as the title suggests – FREE comics to be had if you turn up early enough. Besides encouraging people to get out to real shops there will be various signings, happenings and such at your local comic store as well as a wealth of specially-released titles. I'll be trying to grab a copy of 2000ad's annual special which has a special Henry Flint cover aping classic Marvel and DC first issues but twisting them into an alternate future. I'll also be picking up ongoing issues of B.P.R.D., the new Abe Sapien book, Brandon Graham's Prophet and more.