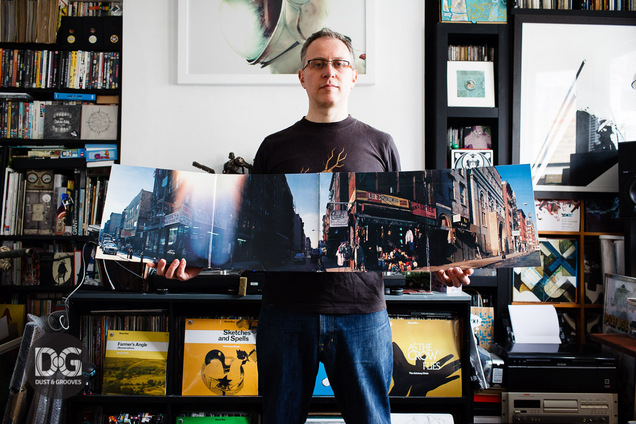 Photo © Eilon Paz of Dust & Grooves, taken in my studio April 2013
Yes, it's 25 years ago today that 'Paul's Boutique' was launched into an expectant world only to be met with a mixture of acclaim, incomprehension and disappointment from critics and fans alike. 'Licensed to Ill' pt.2 it wasn't and was such a departure it alienated a large proportion of their (newly acquired) audience immediately. The Hip Hop landscape had moved on by the summer of '89 and the militant beats and rhymes of Public Enemy rubbed shoulders with De La Soul's newly planted Daisy Age or the emerging gangster rap of NWA. Suddenly the Beasties were back after a two year break in LA, sampling Disco, The Beatles, Psycho and rhyming about throwing eggs, street bums and plastering the album with stop-start skits instead of the Rock Rap they'd become known for.
Of course this was intended but it was largely out of step with what was happening in their field at the time. Hip Hop was still fiercely about looking forward as far as its own history was concerned and here were snatches of Afrika Bambaataa and Lovebug Starski. Also DJs and producers were still in the mindset of the rare and unknown sample, Rose Royce, Chic, The Beatles and the theme to Jaws weren't exactly obscure yet here they all were. In fact the inclusion of The Beatles drew some discussion as no one had been so blatant before and it was speculated that their signing to Capitol was on the condition that they could sample liberally from the label's huge back catalogue.
But time and hindsight are a great thing and here we are, a quarter of a century later, with the album acknowledged as an ahead of its time classic. To celebrate we have SM&A from Italy who have put together a'Visual Companion' to the album, made from existing videos, film clips, ads and other footage to make a long playing video. This has been a labour of love for months now and we met with Paolo from the team in Italy earlier this year on one of our 3-Way Mix excursions for the same album. I can't embed it in the site at the moment so you'll have to go to the link above to watch it.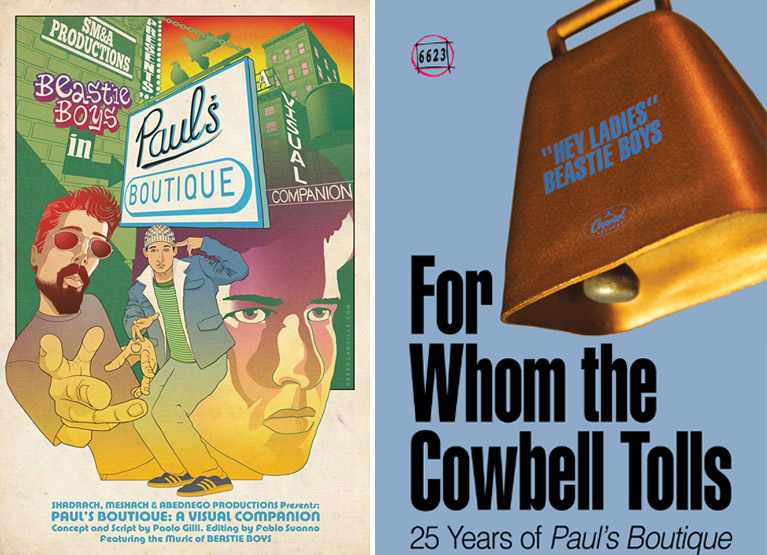 Not only is there a film but now there's another book from Dan LeRoy – author of the brilliant 331/3 book on said album – this time entitled 'For Whom The Cowbell Tolls'. I was interviewed by Dan earlier this year for an updated version of the 331/3 book but this new title appeared out of nowhere on several sites last week and is something else altogether it seems. Having come across a huge stash of PB-related memorabilia in his research it seems Dan has now teamed up with a pop archeologist named Peter Relic and written a follow up book that reveals previously lost treasures and info about the album that will also be released on the 25th anniversary. I'm really looking forward to this as it's come out of nowhere and promises much, it's available through Amazon as a digital book initially though. In related news, Cheeba, Moneyshot and I continue with our tribute to the album and begin a series of weekend runs at festivals this summer before heading to Canada for a show at the SAT in Montreal on September 19th, our own mix not even 2 years old but having clocked over 150,000 plays.