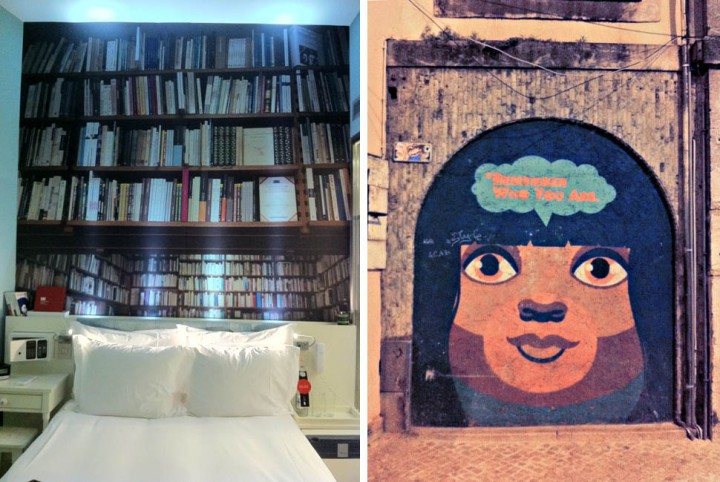 Two views of Lisbon; inside my hotel and out on the street by the MusicBox club where I played on Thursday night.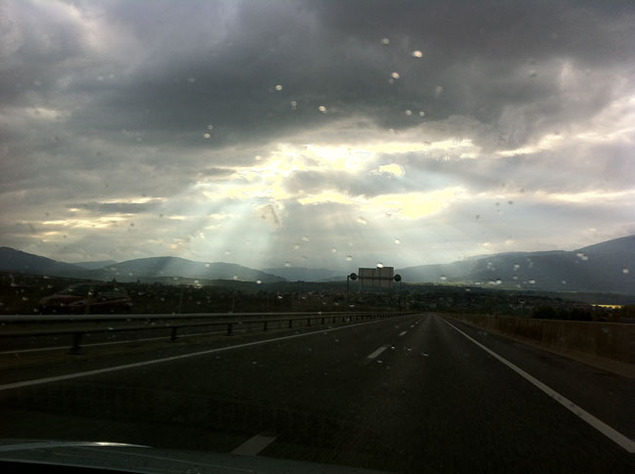 Sun through the clouds in Switzerland, driving towards France on Friday afternoon.
Sound check in La Rodia, Besancon, France with our new banner featuring every artist sampled on the 'Paul's Boutique' LP.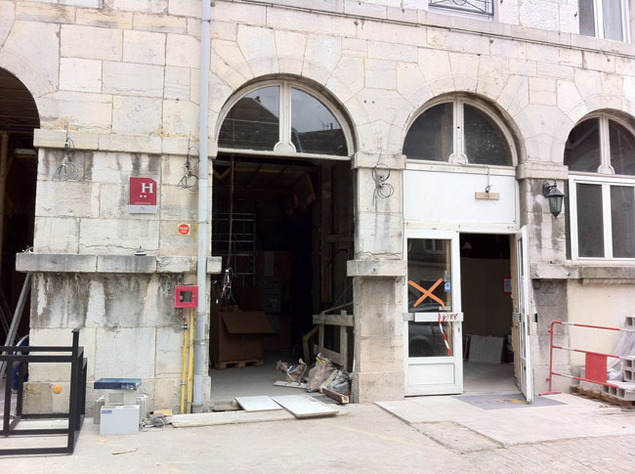 The not-quite-finished hotel in France the next morning – note the 2 stars – it was actually OK inside. Next, a fantastic view on the road back to Geneva.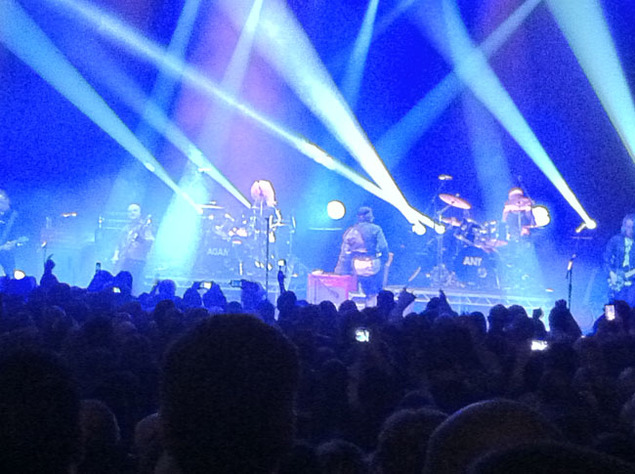 Saturday night back in London – Adam & The (original) Antz do 'Dirk Wears White Sox' at the Hammersmith Apollo.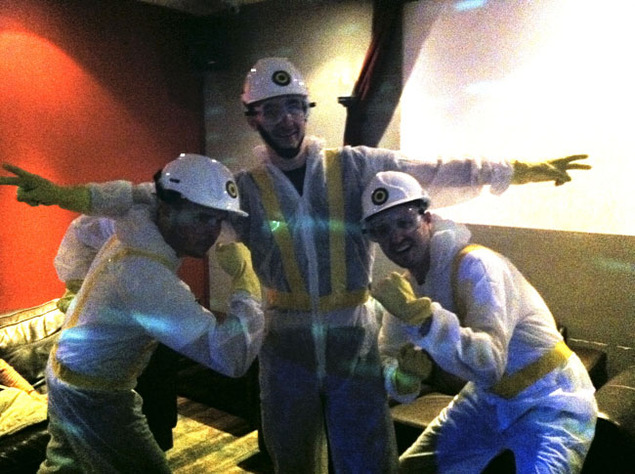 Beastie fans get ready for the 3-Way Mix at the Moon Club in Cardiff on Sunday night and we premiere our new picture disc controller records from 12InchSkinz during the set.