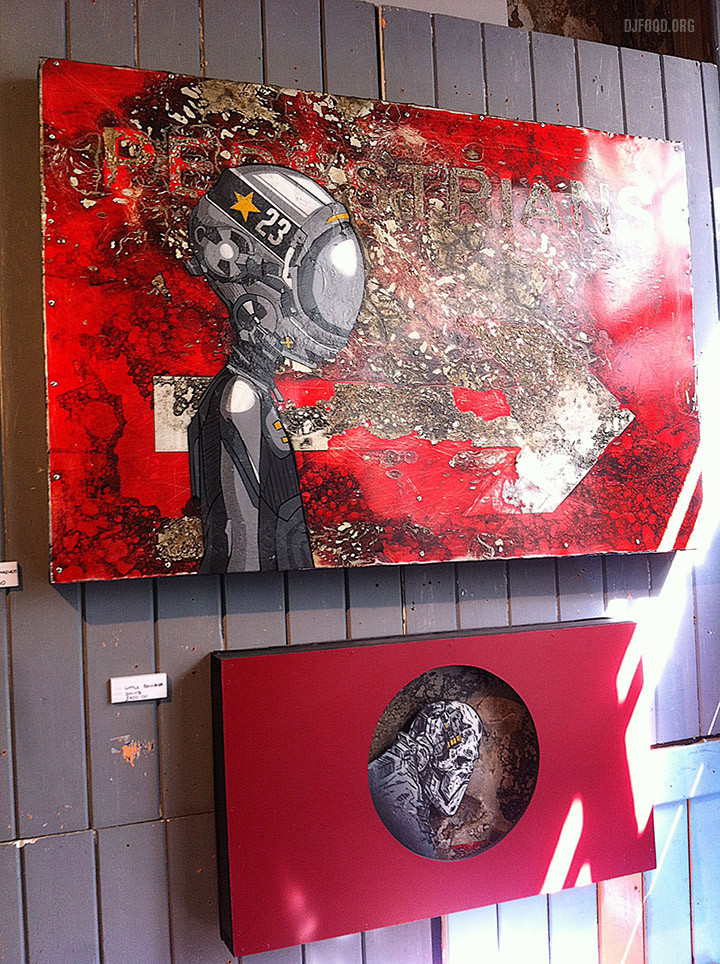 Currently starring in his first solo show at the Ben Oakley Gallery in Greenwich is Snub23, a Brighton artist I've featured a few times on here and who I've collaborated with before on the last Herbaliser album.
One of the most dedicated stencil artists I've ever come across, he's always moving his style forward and several are on display in the show. His signature 23 piece and Mongrol character preside over the back wall with new 3D heads appearing for the first time of the robot.
His Isometric Op-Art designs multiply across distressed metal drawers and more characters grace found signage, a skate deck and circuit boards. Subtler line drawings of female faces in a number of expressions adorn one wall and delicately stenciled feathers are free to viewers.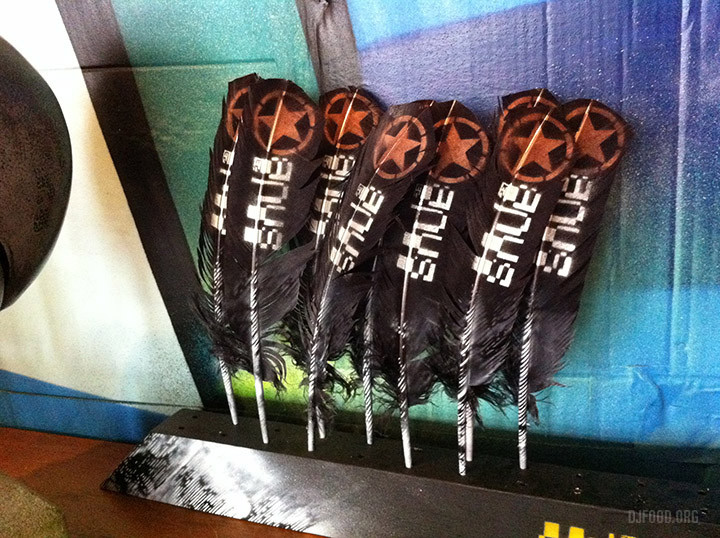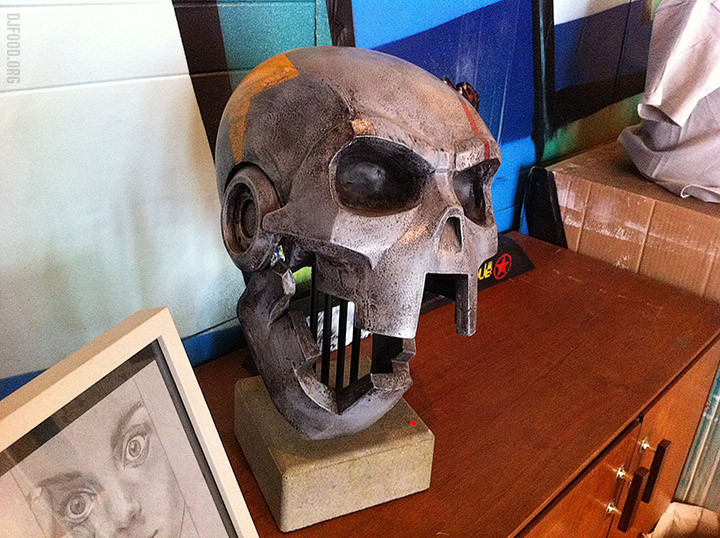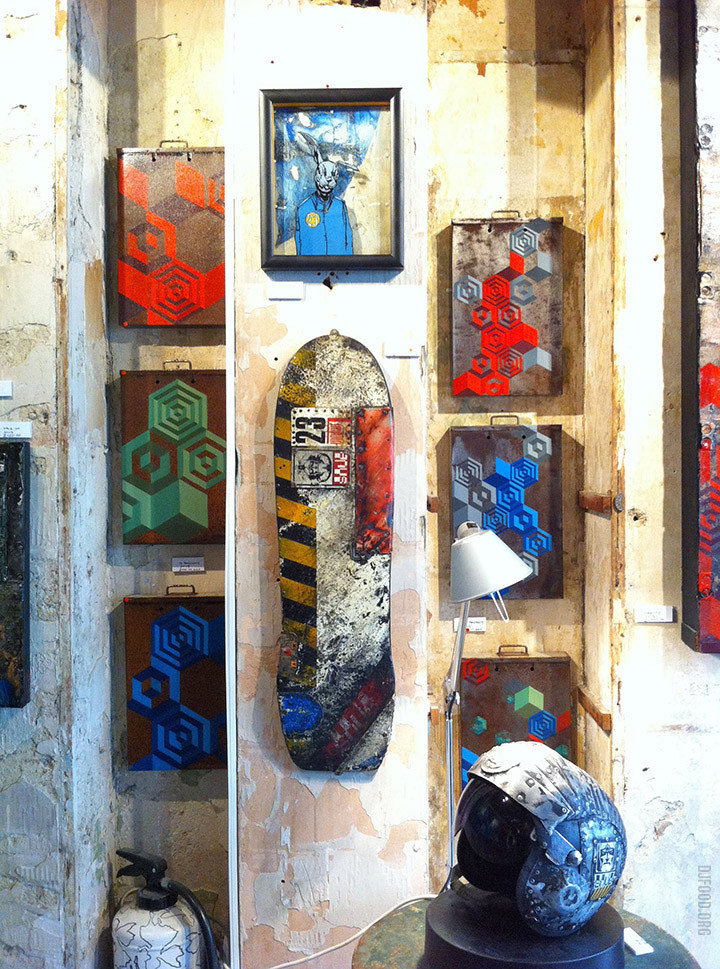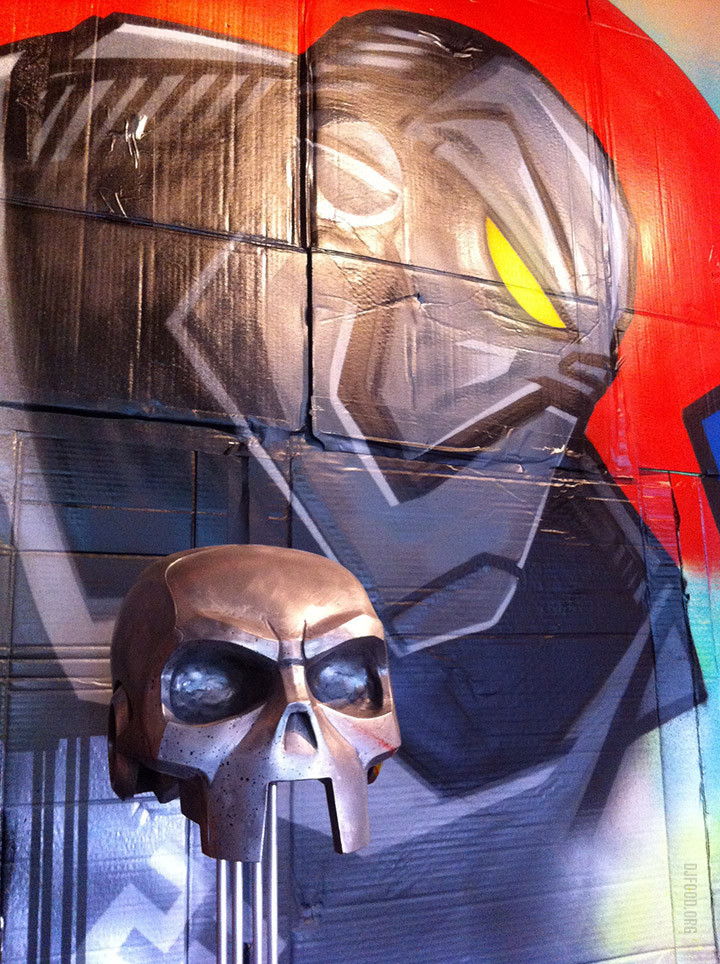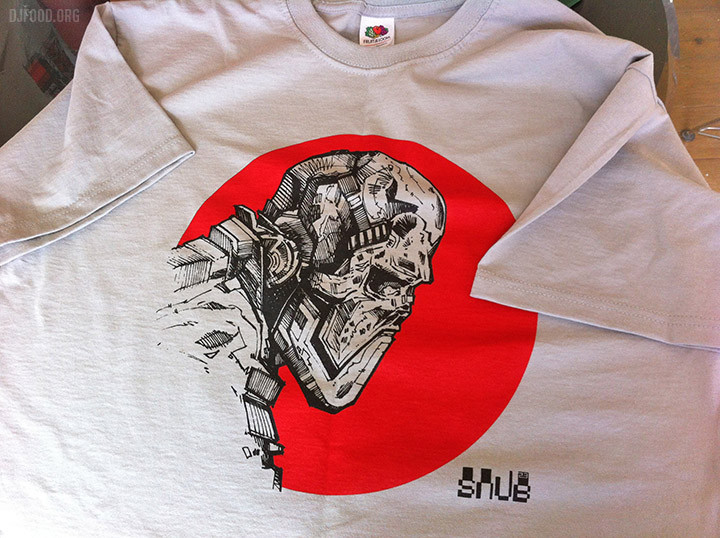 He also has these T-shirts for sale plus prints of the same at the gallery, the show ends on May 3rd so be quick, the gallery in a little side passage off the main market square in Greenwich.