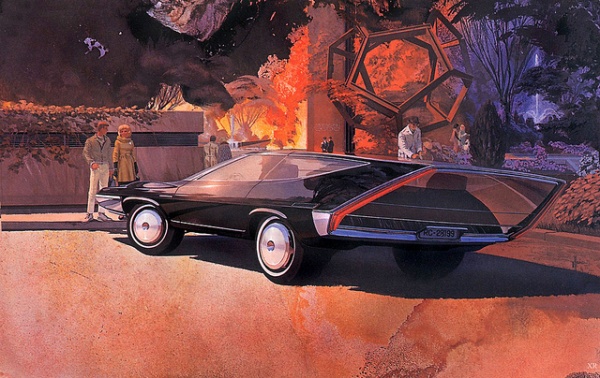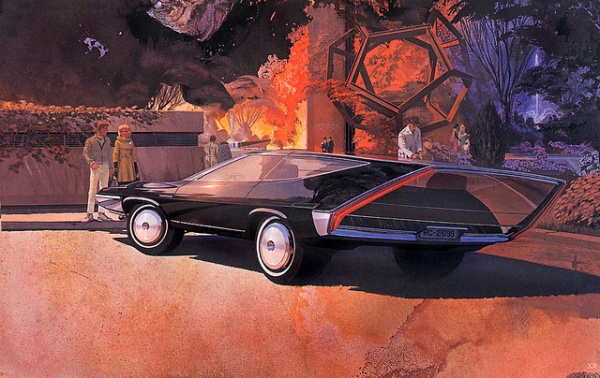 Another graphic giant leaves us – fittingly just as the date of the original Blade Runner film has passed into history. Syd Mead was just on another level in terms of vision,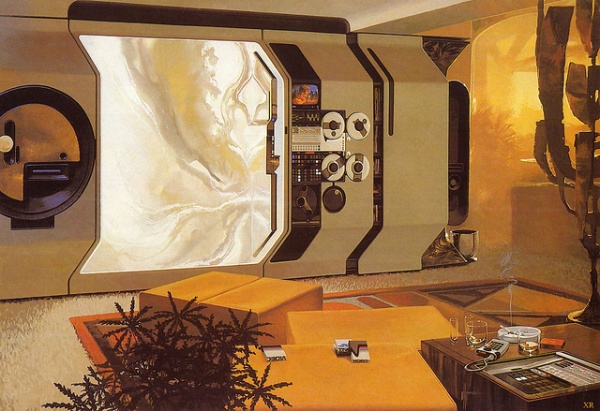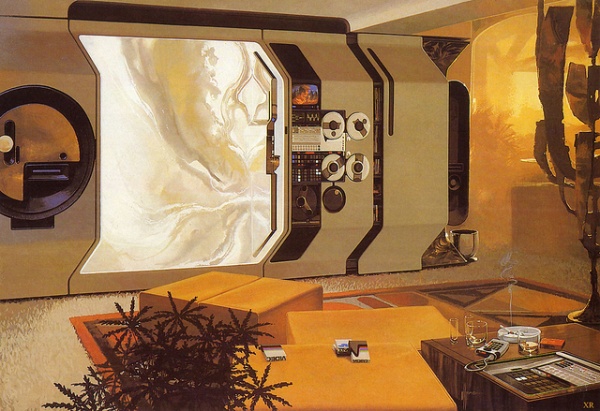 technique,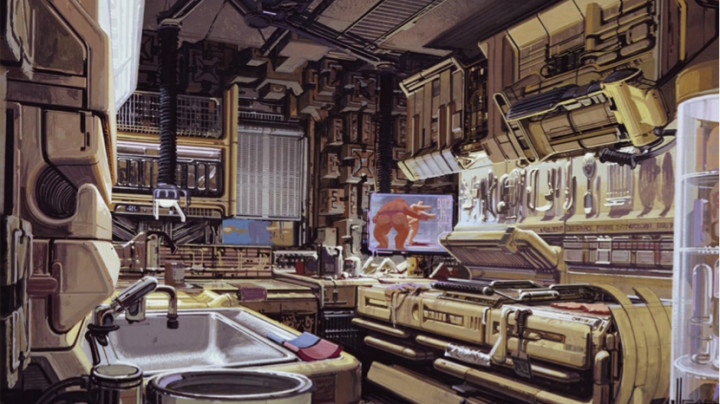 execution,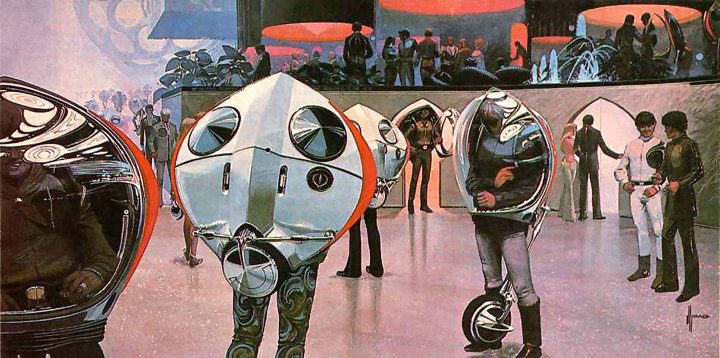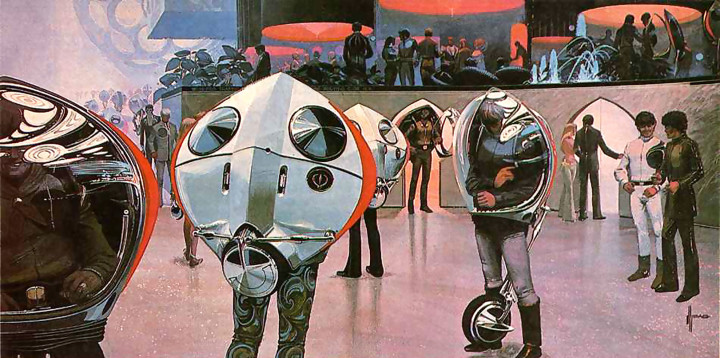 colour choice,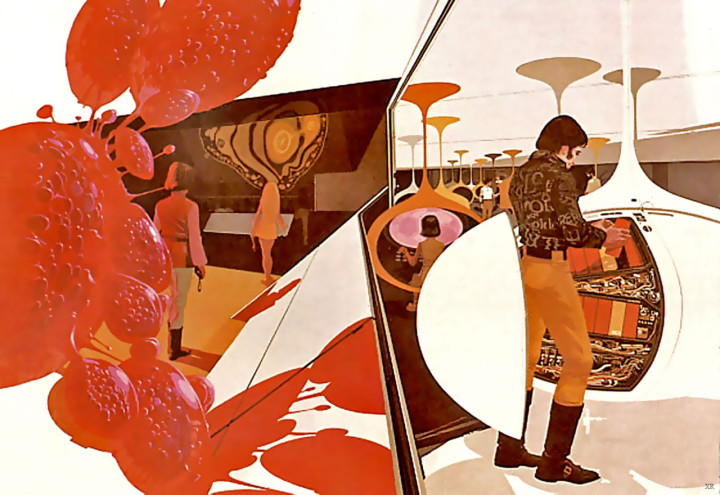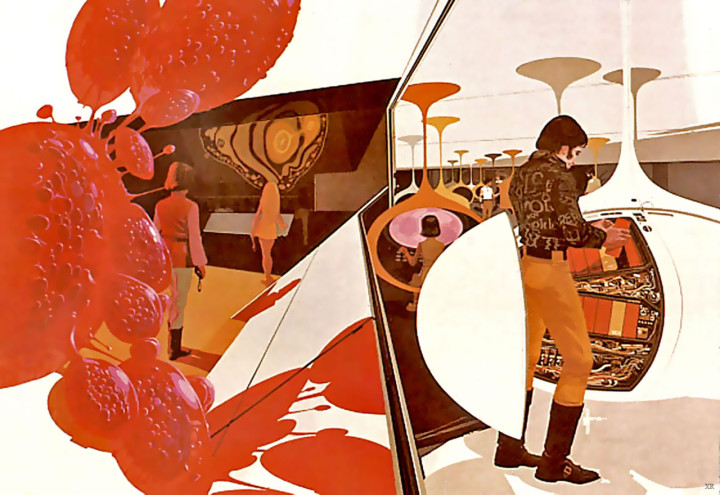 lighting and perspective.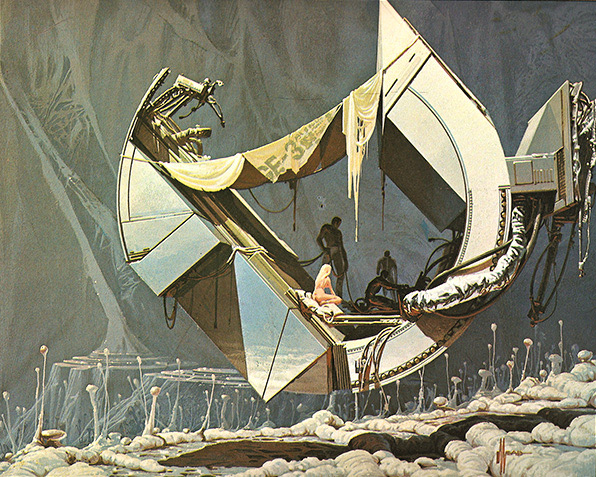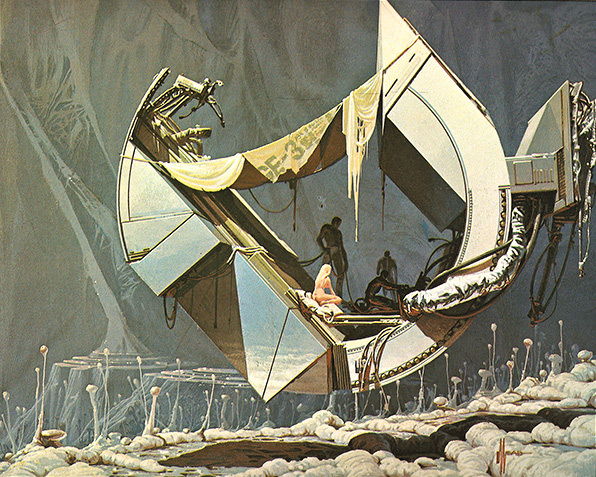 I love how figures play a part in his work but they frequently face away from the viewer, have their heads cut off or are in the distance, the tech is the most important part.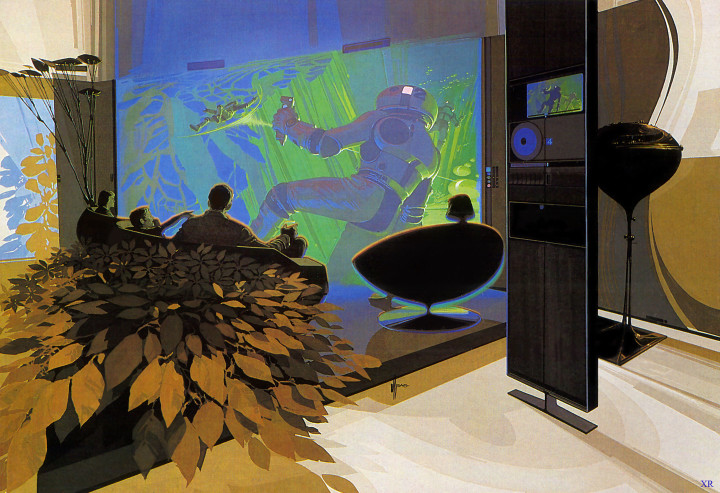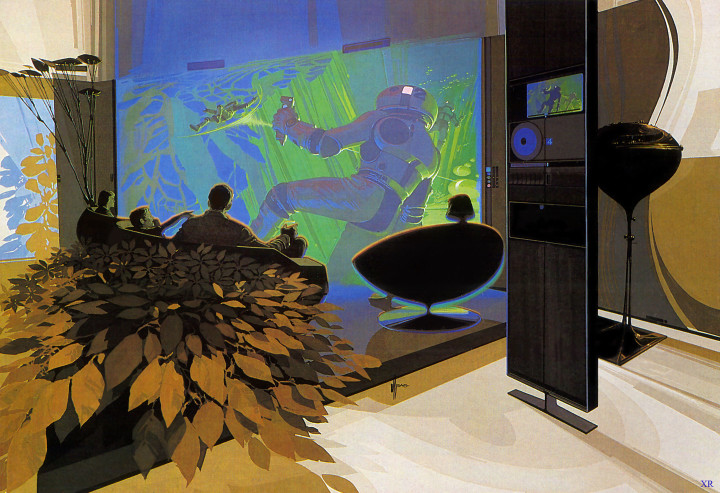 He also did the best reflections in chrome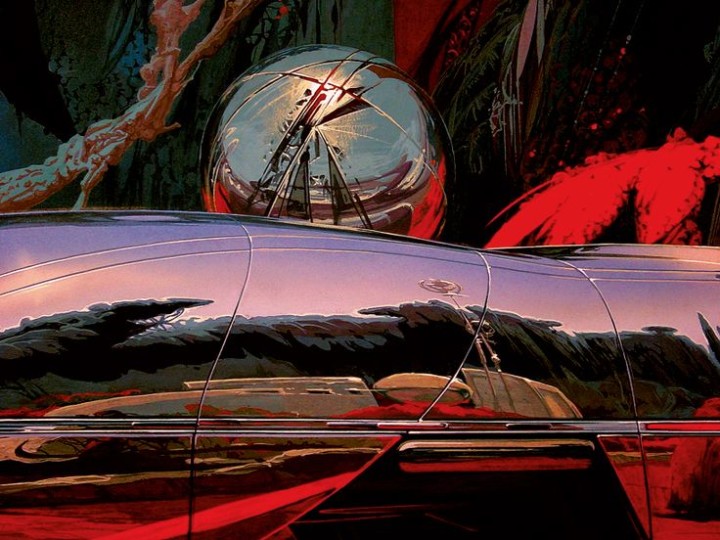 …and the most incredible detail in backgrounds with splashes of abstract paint that bought the stillness of his images to life.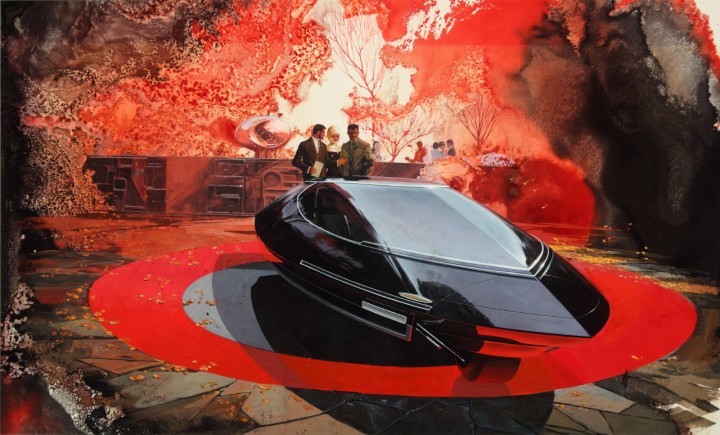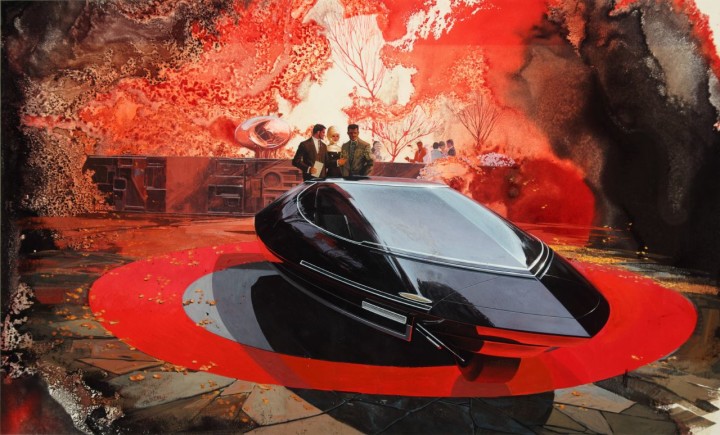 All of his tech was believable and his interest and work in the car industry showed in many instances that his concepts could be buildable too. He was visually ripped off many times – snow walkers for AT-ATs,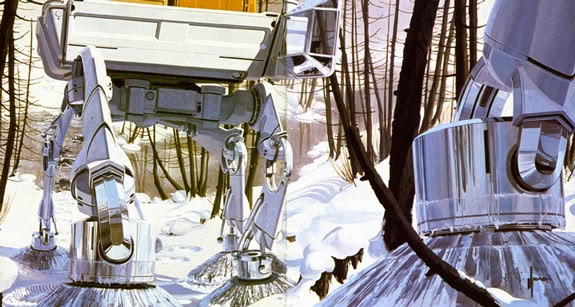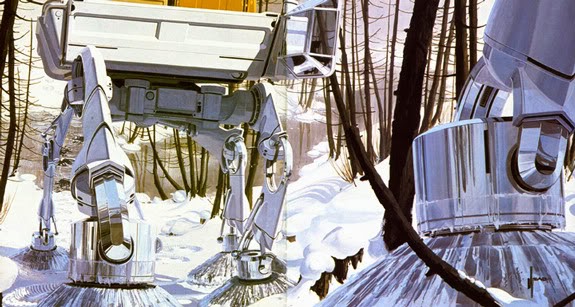 a red racing bike for Akira,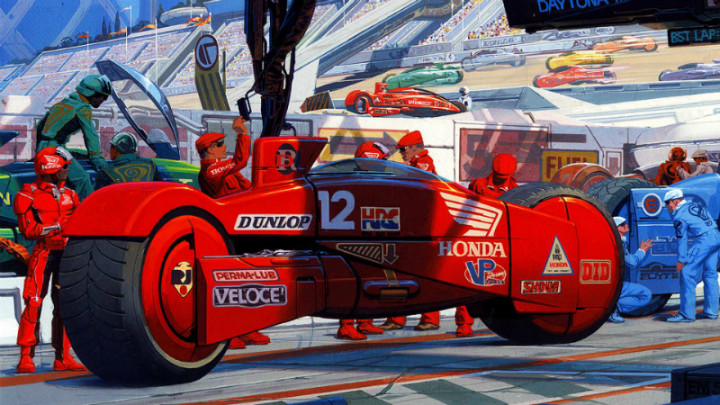 a party goer's helmet for Daft Punk… but fans know the sources.
His Gundam robot designs were unique,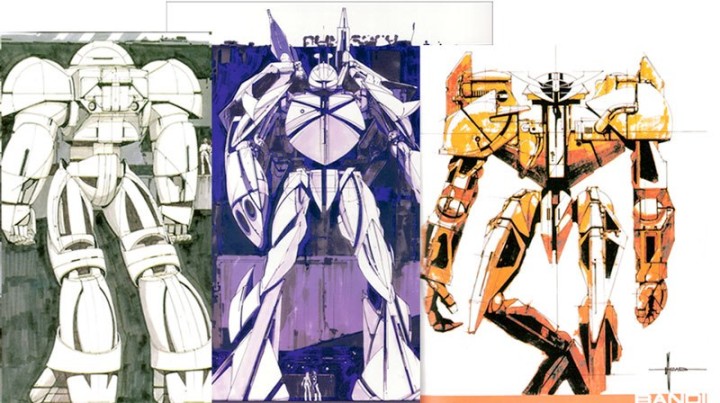 his Spinner car design for Blade Runner is an all time classic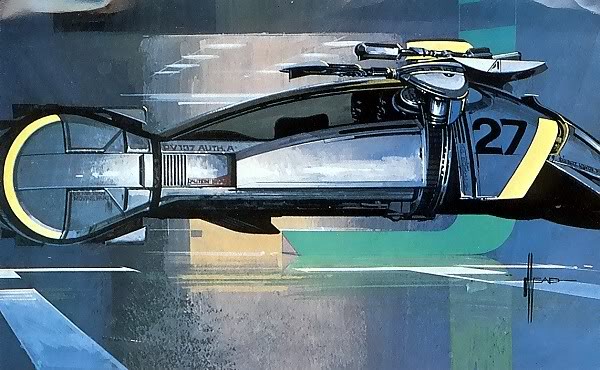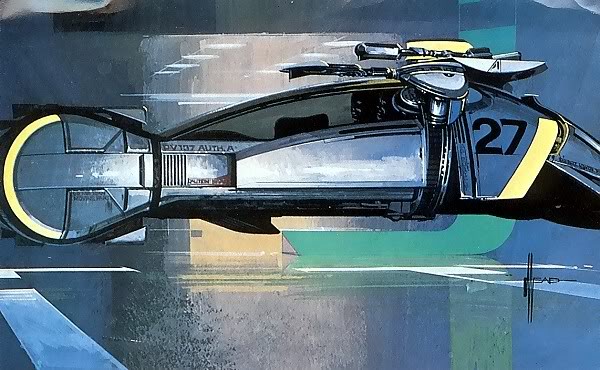 and he did the best Xmas cards. What a legacy he leaves…