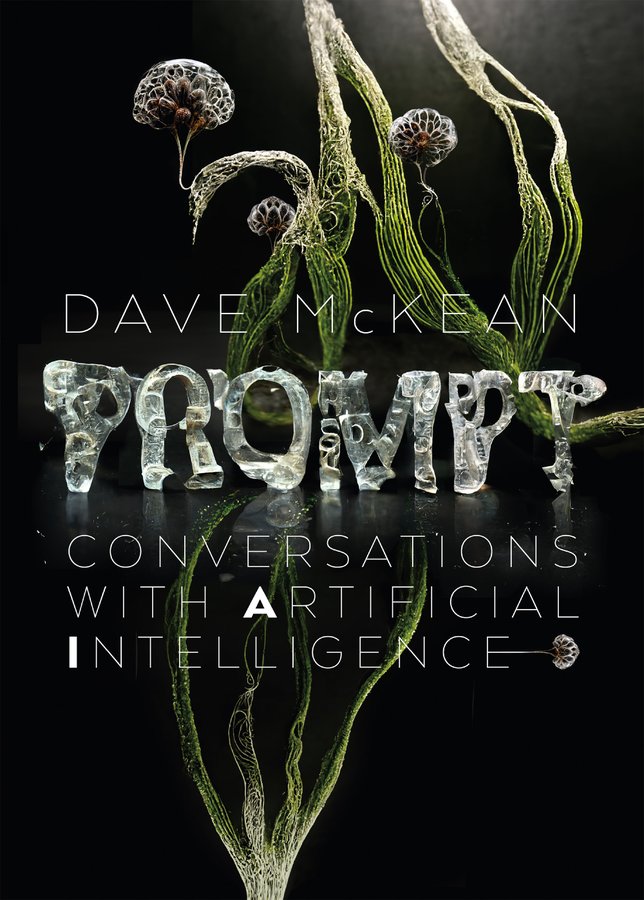 "A few weeks ago having digested the implications of image creation AI, I decided I could either retire or respond. Here's my response; a 96-page book of graphic shorts stories created in 12 days. Available at the end of July." ~ Dave McKean
I've been very interested in, and using, AI-generated images since the turn of the year although I've not made a big deal out of it or posted much of the work in the way you'll be seeing it on social media. It's a fascinating and extremely powerful way of image creating which throws up all sorts of questions of ownership, copyright infringement and such. It's a huge deal that will see an obvious visual shift across various mediums and another tool in the box of many creatives.
Rian Hughes and I have been trading thoughts and images on this back and forth and he highlighted another comic that purports to be the first of its kind with imagery generated entirely by AI algorithm by Carson Grubaugh. A four issue book due for release in October this year, 'Abolition of Man' was generated by lines taken from the C.S.Lewis book of the same name. It looks like it's set to be beaten to the punch by McKean and, ironically, many of the images inside bear a strong resemblance to his regular non-AI-generated work.