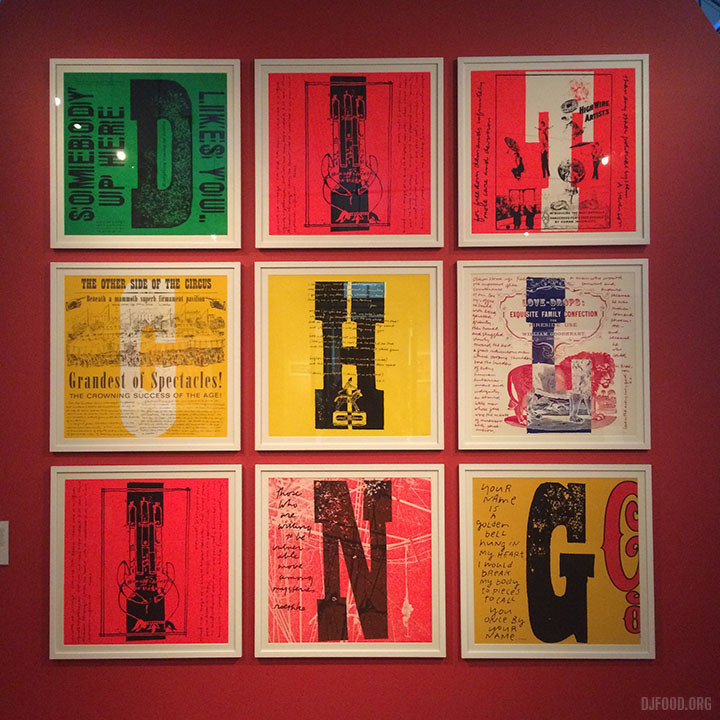 There's an amazing exhibition on in a very out-of-the-way place at the moment, Sister Corita Kent's screen prints (or some of them) are on display in Ditchling, a small village near Hassocks, at their Art & Craft Museum, 10 minutes on the train from Brighton. Sister Corita was a nun, artist and teacher running art classes at the Immaculate Heart College in Los Angeles in the 50s through to the early 70s. Her prime medium during these years was screen printing and her works were eventually seen as part of the Pop Art movement.
Her bold, bright, contemporary methods were in perfect step with the times but she became embroiled in arguments with the church over her messages, especially anti-vietnam and civil rights movements posters which ended with her leaving her post and the church for good. Her life and achievements are incredible as a practicing nun and teacher who had everyone from John Cage to Charles & Ray Eames to Alfred Hitchcock visit to take classes.
The exhibition is on until 14th October and is really worth the effort, it's a 5 minutes cab ride from Hassocks train station and there's a permanent collection of religious art and more to see.