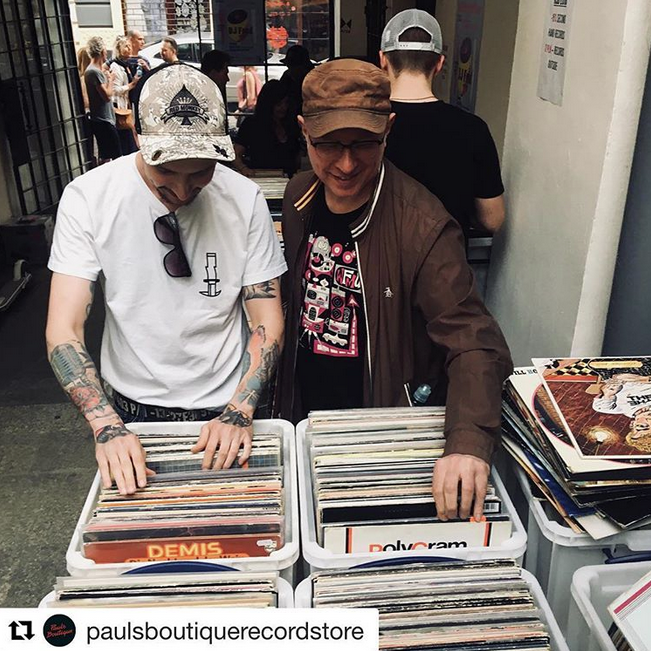 I spent Record Store Day in sunny Krakow, Poland this past weekend, playing an instore at the excellent Paul's Boutique record shop and later spinning at Club Alchemia.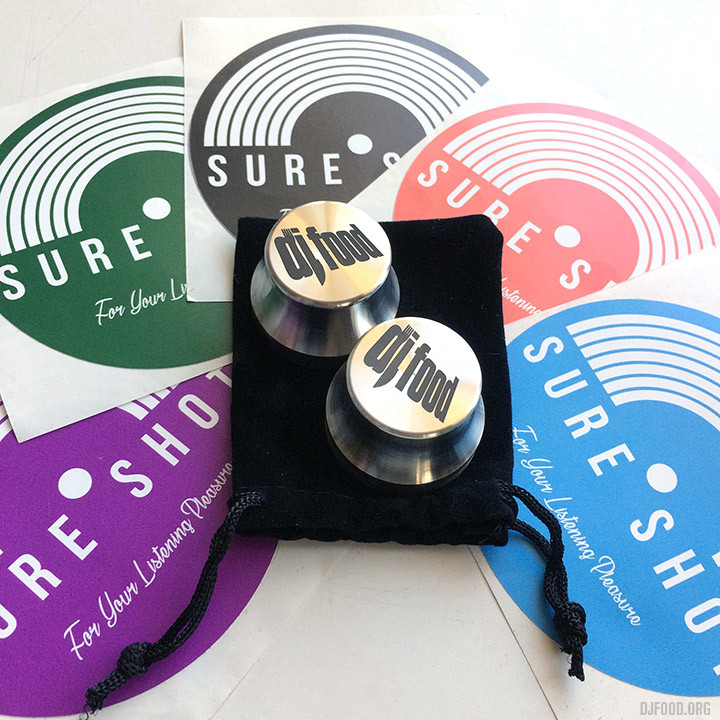 Whilst I was there I was graced with a pair of custom made 45 adaptors by new kid on the block, Sure Shot Tools. Having recently invested in a pair of the SydDefJam 7″ middles I'm pretty much set up for life as far as centers go as they do everything you'd ever need an adaptor to do. The difference here though, is the personalised machine-finished logo on the top, which sets them apart from the Australian leader of the pack. Syd offers hand-punched lettering but it's rough and ready whereas Sure Shot can take a logo and engrave it perfectly onto the top of the middle for that professional finish.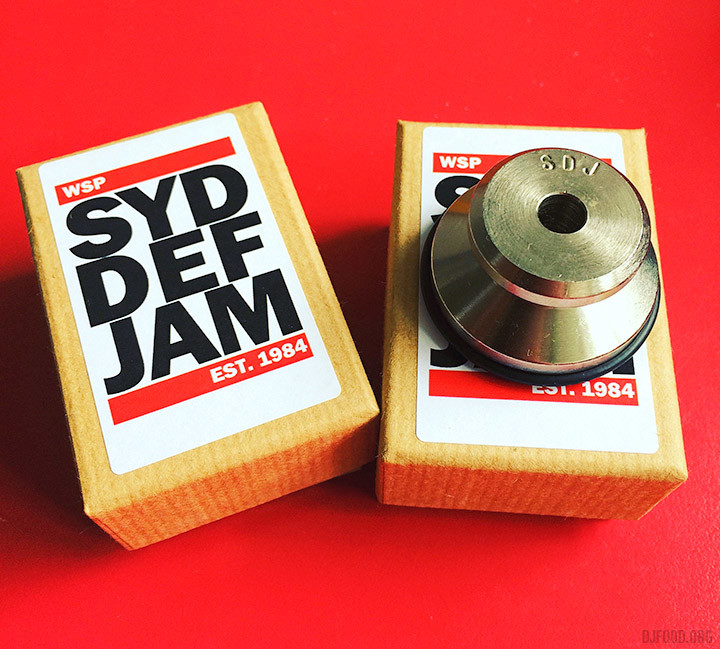 His centers are as heavyweight as Syd's but lack the rubber ring that holds the records firmly in place. Another plus point for us Europeans is that the postage costs aren't as prohibitive on the Sure Shot's than on Syd's but really it's down to individual taste in the end, they both do the job admirably and look great into the bargain.