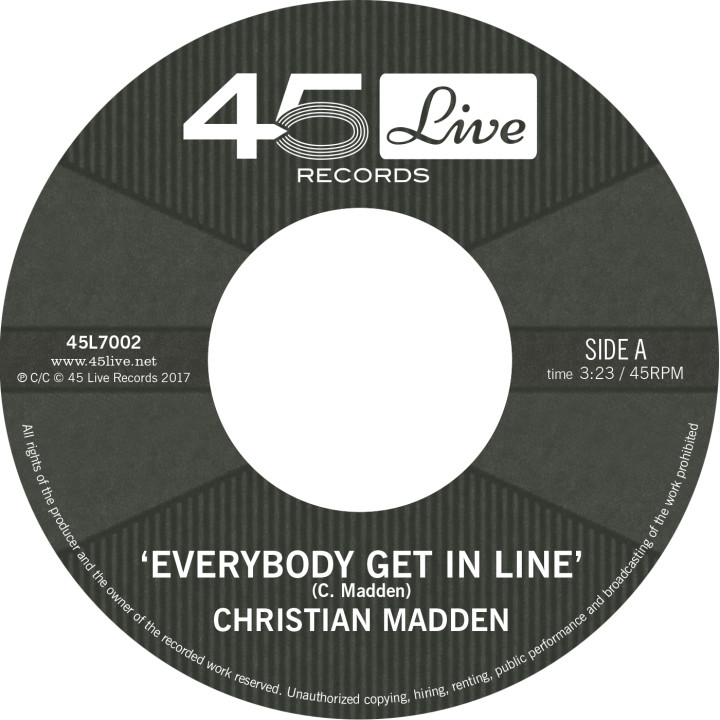 Following the inaugural release of Boca 45′s 'Soul on Top' in late 2015, 45 Live has not one but two new releases out this week. A nifty little break-filled dance floor number by Aeon Seven and an organ and horn-led couple of cuts from Christian Madden – best known as keyboardist with The Earlies. Both tracks are taken from his latest album, 'The Wrecking Place', released earlier this year. and the B-side, 'Eating It All', is the one for me here with its spy jazz touches and spindly keyboard and odd meters.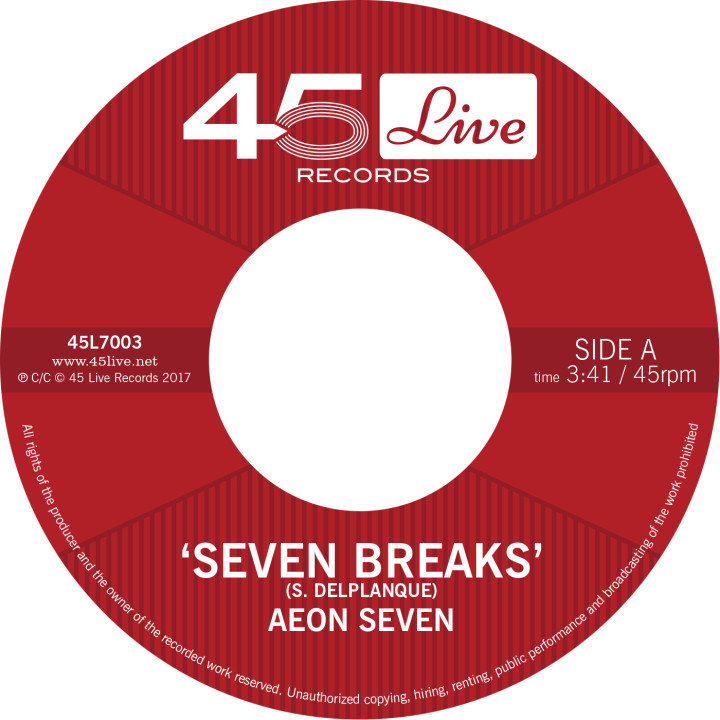 Aeon Seven serves up a slice of mid tempo wah-wah, horn and organ funk with accompanying Chuck D sample that will nicely slide into any dance floor set.
Get Christian Madden – 'Everybody Get In Line' here
Get Aeon Seven – 'Seven Breaks' here
Or get a 45L7002 & 45L7003 Double-pack offer at a cheaper price for both here
Elsewhere the 45 Live collective goes from strength to strength with festival appearances (this year's Masked Ball was huge), an enlarged roster of nearly 25 DJs and a new night in Manchester at Band On The Wall from October. The fortnightly radio show on Dublab, hosted by Greg Belson, continues with the station recently gaining an FM license and I'll have a new mix appearing over the summer.