Back in December I posted about three forthcoming releases on ZTT: Claudia Bruken's 'Combined' compilation, Frankie Goes To Hollywood's 'Liverpool' expanded edition and 'The Art of the 12″' overview covering the label's famed 12″ remixes from the 80's and beyond. They are released today but only two will be available due to an 11th hour pulling of the 'Liverpool' release for reasons yet to be explained by either the record label or members of the band. Speculation is rife on the Alternate ZTT board as to the cause of this last minute recall as copies have been around for a few weeks now in industry circles with a few even turning up for sale on the continent before the release date. The main culprit seems to be (and this is pure speculation based on what has been said online) the appearance of several tracks as bonuses which had both hardened collectors and members of the band scratching their heads in puzzlement as to their origins.

In this internet age it's rare that any scrap of information slips past uber-fans, some known for collecting every known foreign pressing of each release alongside demos, live recordings, session tapes and any scrap of print relating to their favourite bands. For instance it's well known to the average Frankie fan that the band recorded a demo version of 'Slave To The Rhythm' before the song was immortalised by Grace Jones at Trevor Horn's hand, but few have ever been lucky enough to hear it. But when a track list for the expanded version of 'Liverpool' appeared last December, several tracks were complete unknowns to the legion of online fans, with one member of the band who frequents the boards even asking if anyone knew what they were or had mp3s of them.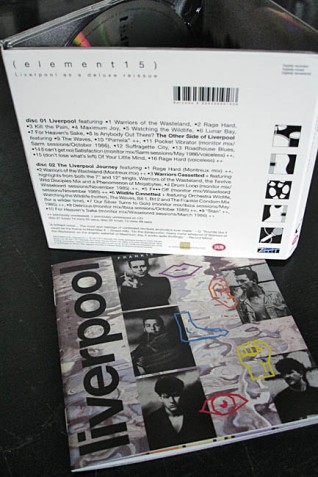 I was lucky enough to receive a copy over a week ago from an industry source and the tracks in question sound like demo ideas, jams or basic track building, including a vocal-less cover of the Rolling Stones' 'Satisfaction'. Frankie did many cover versions, both released and unreleased, over the course of their short career. Some were for B-sides, some were simply a way to let off steam and take a break during recording sessions that stretched for months during the making of 'Liverpool'. Holly Johnson tweeted last week that he had no problem with the release and a statement is promised soon, interesting…
Fortunately we are in the middle of the biggest archive reissue / remaster / repackage period of ZTT's history at the moment – courtesy of Ian Peel –  and the other two releases can tide us over until any problems get ironed out with Frankie's second coming (sorry, couldn't resist).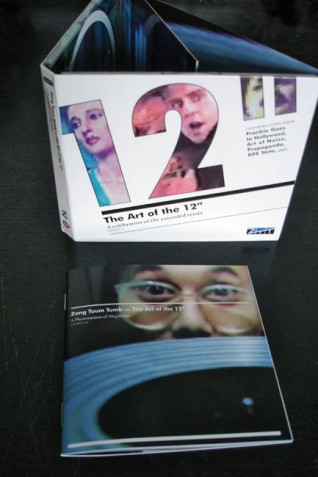 I've not received a copy of 'Combined' yet but 'The Art of the 12″' 2xCD compilation is one of the best from the label, including several completely new and unreleased gems from the archives that add a few more pieces to the puzzle that fans of the label strive to unravel to this day. Newly unearthed versions of classic's like Frankie's 'Two Tribes' and 'Relax', Propaganda's 'Dr. Mabuse' or Nasty Rox Inc's '10th Wonder' sit alongside extended workouts of 'Moments In Love' and 'Close (To the Edit)' by Art of Noise, 'Pacific' and 'Cubik' by 808 State and Act's vastly underrated 'Snobbery & Decay'.
A couple of infamous 'lost' ZTT groups have tracks presented for the first time too – Instinct, who only had one track appear on the label previously before disappearing into the vaults, have what was to be their first single debuting 25 years later. Also another piece of the Art of Noise puzzle is here for the first time to tantalise us – a glimpse of what Paul Morley and Trevor Horn did next after the rest of the band jumped ship and played the Pop game. The group Art & Act were bandied about in various press releases at the time but nothing was released until an AON box set a few years back yielded a few snippets. Here we get 8 minutes of a group that could have been but wasn't destined to be until over a decade later with the reformation of three of the Art of Noise proper. Both absolutely essential for any ZTT fan.