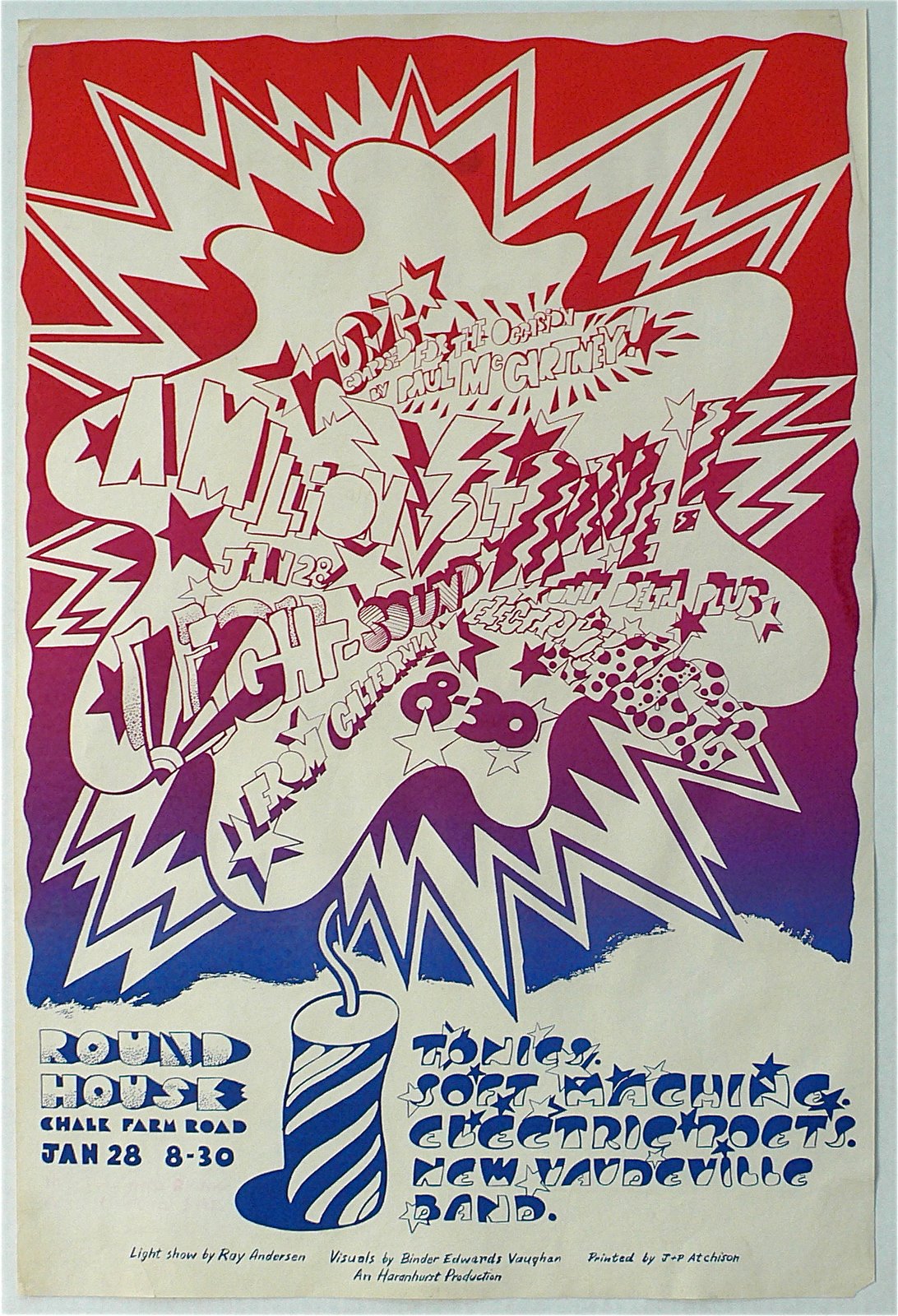 The Million Volt Light & Sound Rave was put on at The Roundhouse over two separate days in early 1967 by the Binder Edwards Vaughan / BEV design partnership of Douglas Binder, Dudley Edwards and David Vaughan.
Sometimes also known as the Carnival of Light Rave, it most famously featured the airing of 'Carnival of Light', Paul McCartney's mythical 14 minute musique concrete piece, specially made for the occasion with the participation of the other three Beatles. Vaughan had painted a piano for McCartney the year before and asked if he would be up for contributing something whilst delivering it. It was played a number of times during the two events and hasn't been officially released since. Less heralded was a performance of tape music by Unit Delta Plus, the trio of Delia Derbyshire, Brian Hodgson and Peter Zinovieff although it's unknown if they were there in person to play it or if it was just playback. Also on the bill, Tonics, Soft Machine and Electric Poets which consisted of Soft Machine's Daevid Allen and Robert Wyatt with Gilli Smyth and Early Fuggle on welding kit (according to a clipping from International Times). Allen and Smyth of course went on to form Gong. The poster and flyer above and below I'm presuming were done by BEV although I can't find any confirmation of this anywhere, if anyone knows please leave a comment.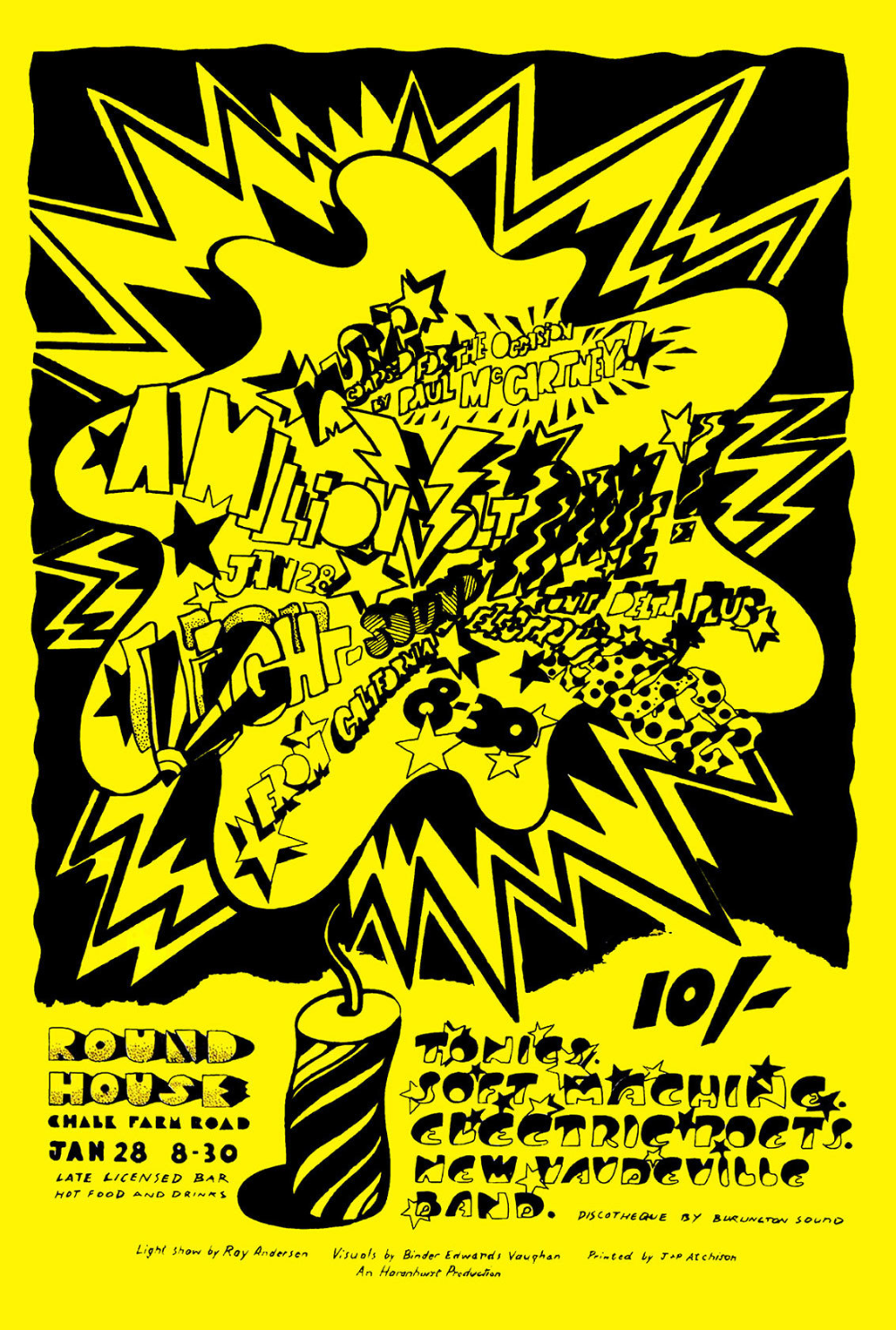 Above, A Million Volt Rave flyer for the first event, these also exist on white, below, detail from BEV headed stationary that was found dumped in a skip outside a mill in Manchester, 1999. The collection of papers included sketches for McCartney's piano and a list of BEV commissions was found by builder Andy Clynes, more info and photos here. This design has also been found printed on silver paper as a poster (see below) and may be an early draft (I'm speculating here).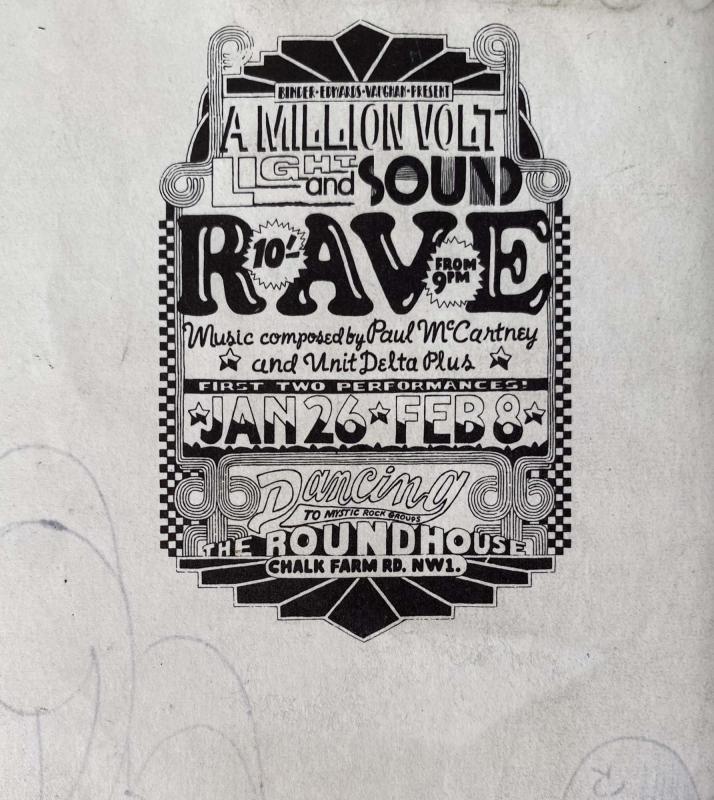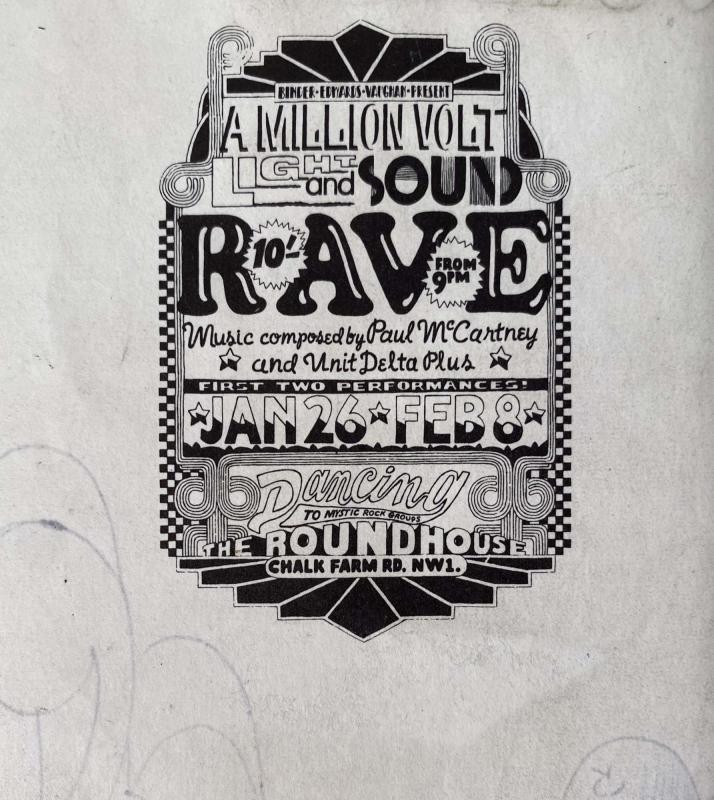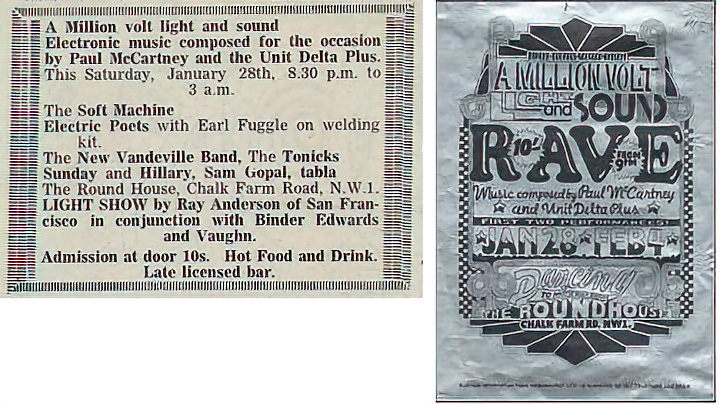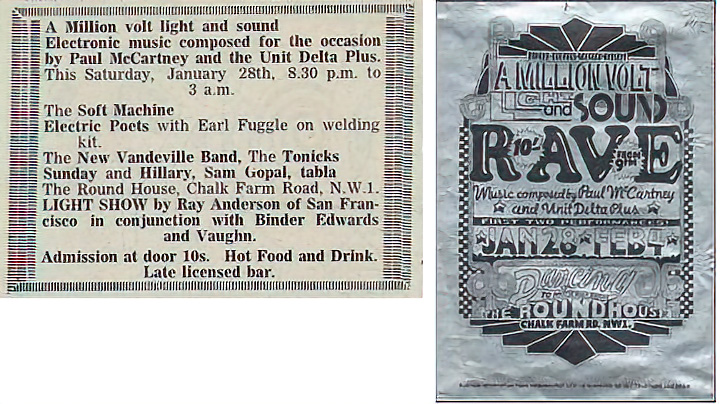 Here's Dudley Edwards talking about the event, he reveals that an unknown Jimi Hendrix was also on the bill.