It has to be said, there's a tidal wave of good music coming out on a near weekly basis now and a lot of artists are saving releases for Bandcamp Fridays which can be slightly overwhelming but let's not look a gift horse in the mouth, great music is needed in such grim times so let's get to it.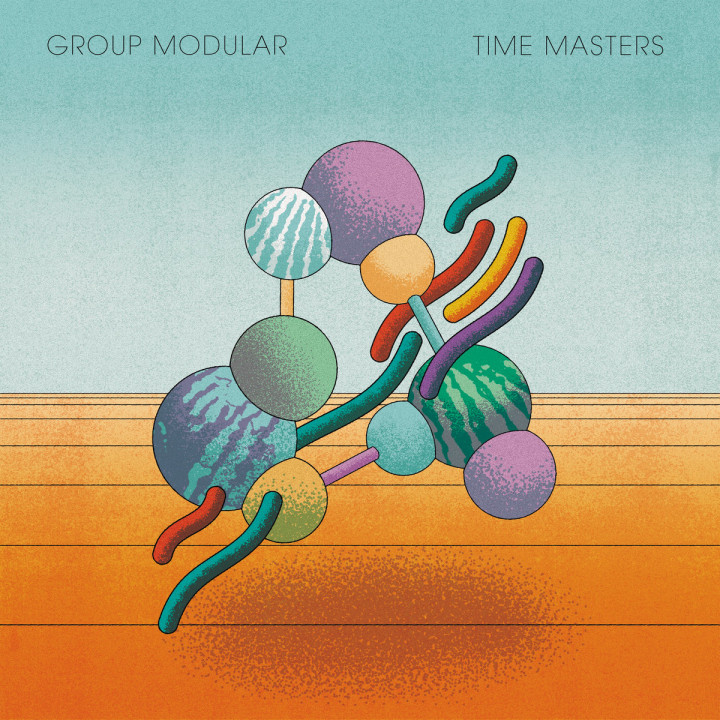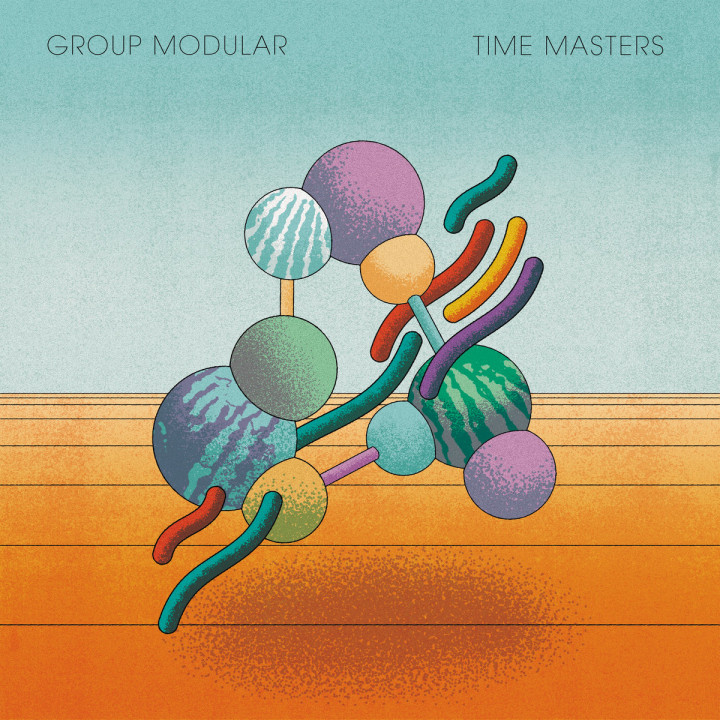 Group Modular – Time Masters DL and very limited vinyl pre order (also vinyl coming any day now from Polytechnic Youth so follow them on Facebook or sign up to their mailing list)
A long time in the making but finally here, Markey Funk and Mule Driver's collaboration continues…
https://groupmodular.bandcamp.com/album/time-masters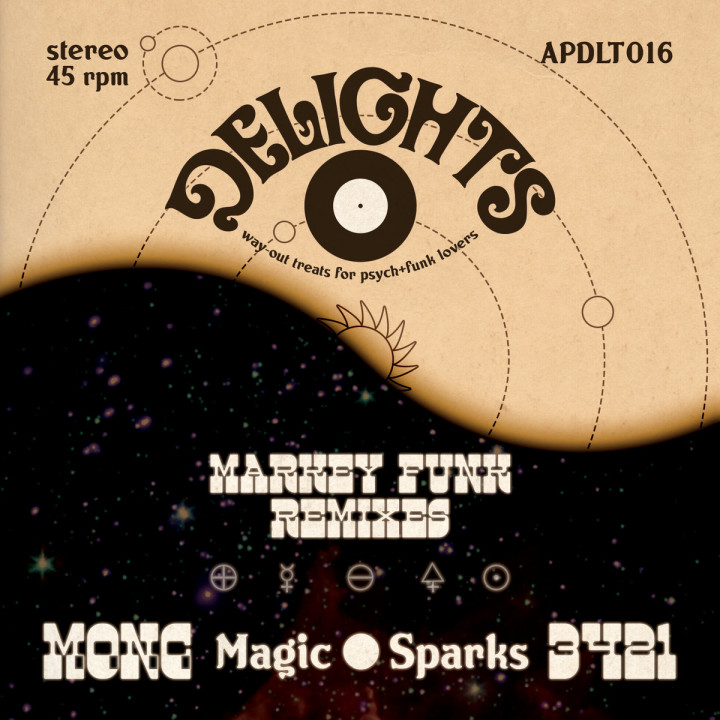 Markey Funk – Magic + Sparks Remixes 7″ (Delights)
Two old remixes for other bands make it to 45, if psych rock with distorted vocals and drums is your thing then you'll love these https://delights.bandcamp.com/album/magic-sparks-apdlt016
Jane Weaver – Flock LP pre-order (Fire Records)
It's going to be a long wait until March for this to finally arrive but on the strength of the single alone it will be worth it
https://janeweaverfire.bandcamp.com/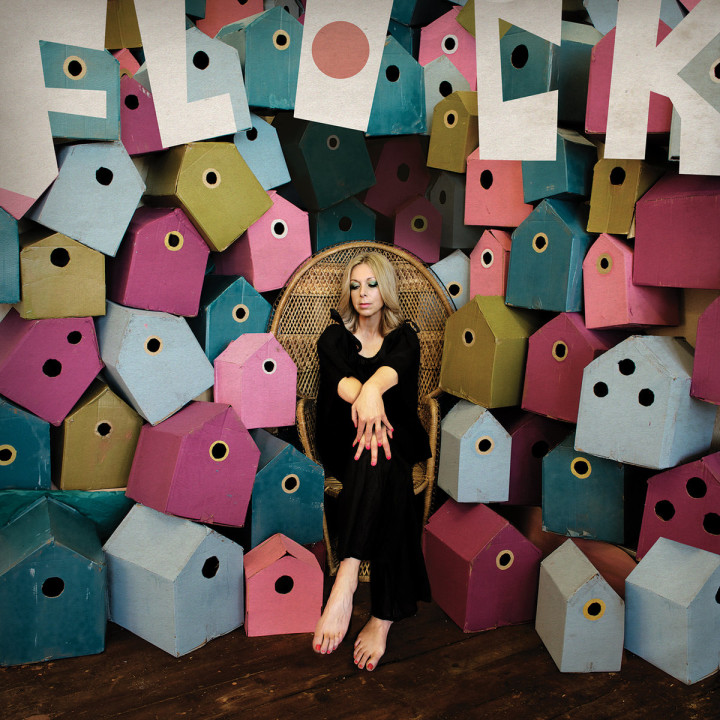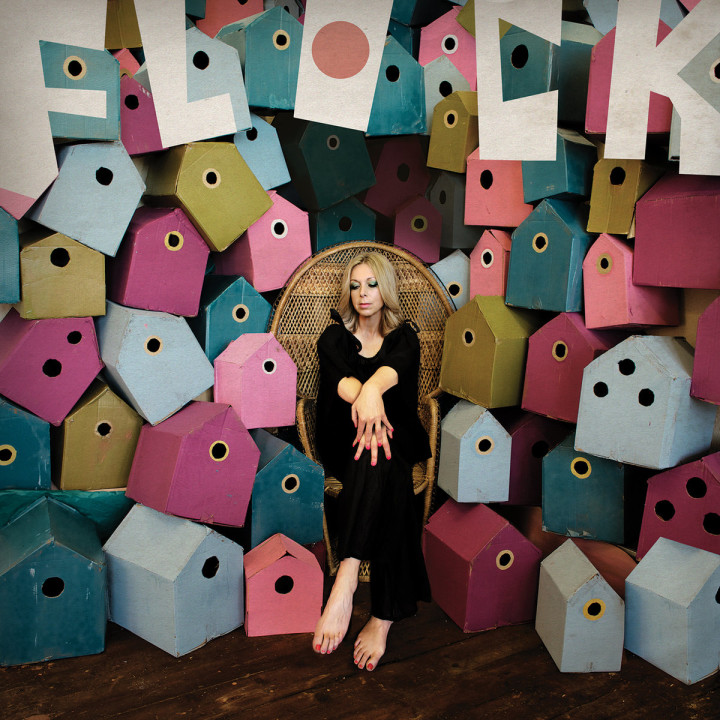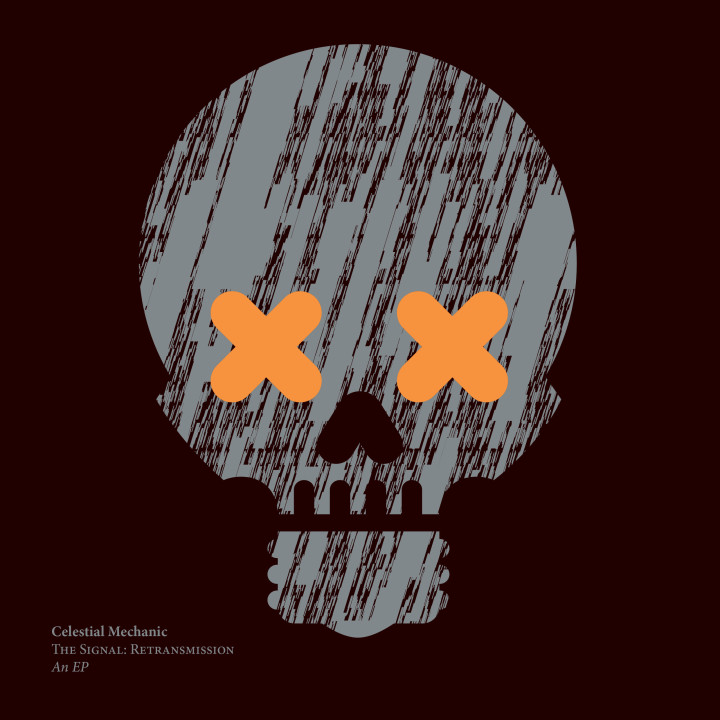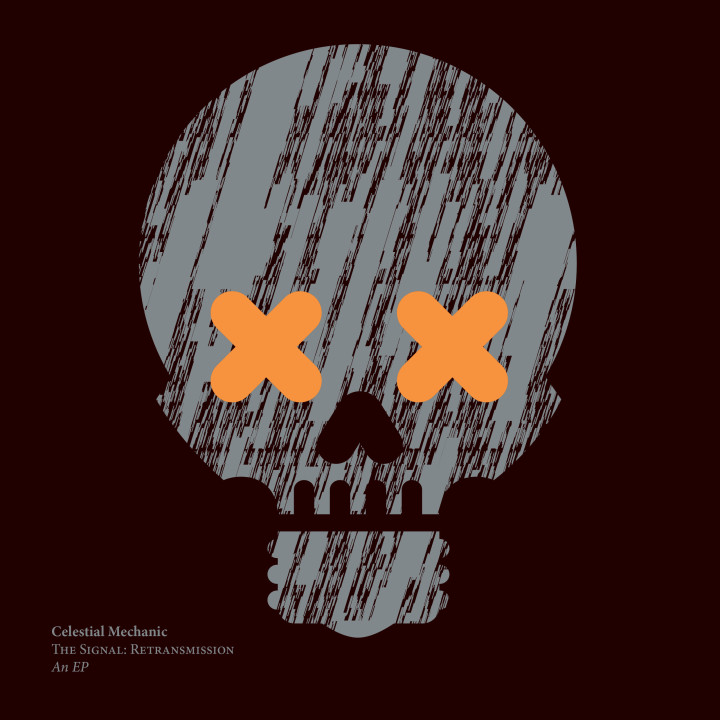 Celestial Mechanic – The Signal: ReTransmission, An EP (Bandcamp)
*Self promo dept.* There's a new 17 minute remix of 'The Signal' from Saron Hughes and my 'Citizen Void' LP to welcome the US release of Rian Hughes' book, 'XX, A Novel, Graphic', out today along with satellite piano variations made during the album that form a 30 minute EP.
https://celestialmechanic.bandcamp.com/album/the-signal-retransmission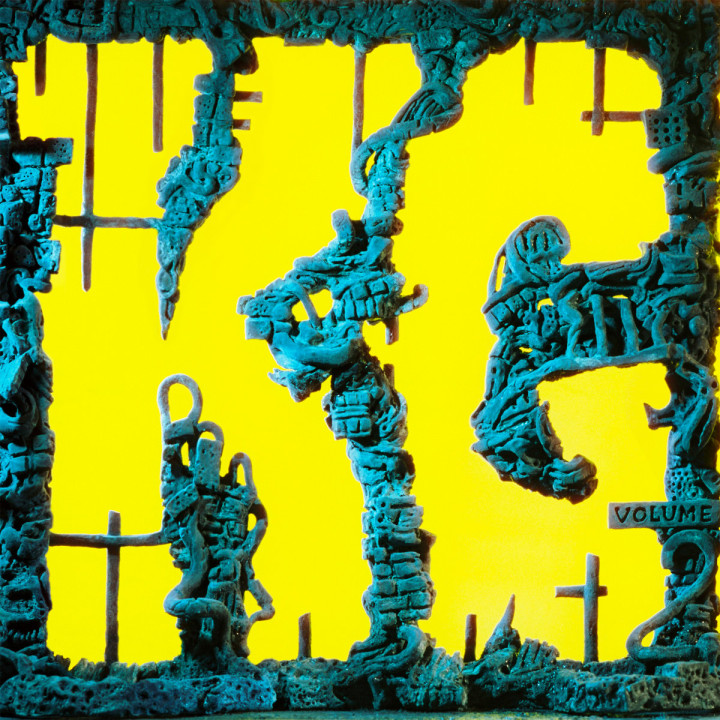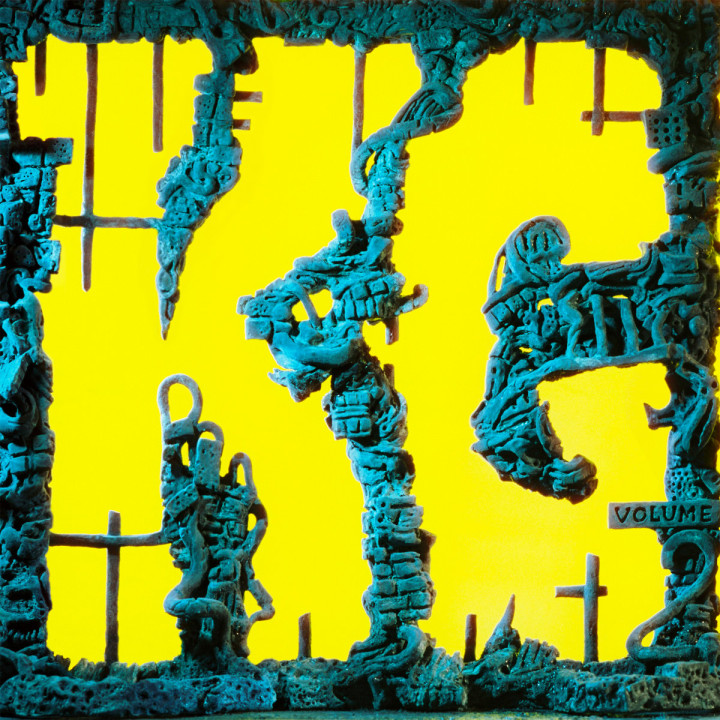 King Gizzard & The Lizard Wizard – K.G. DL/LP (Flightless)
New album, vol.2 of the Flying Microtonal Banana series, 'Honey' in particular is beautiful. https://kinggizzard.bandcamp.com/album/k-g
also there's a Live in San Francisco album from 2016 from the 'Nonagon Infinity' era https://kinggizzard.bandcamp.com/album/live-in-san-francisco-16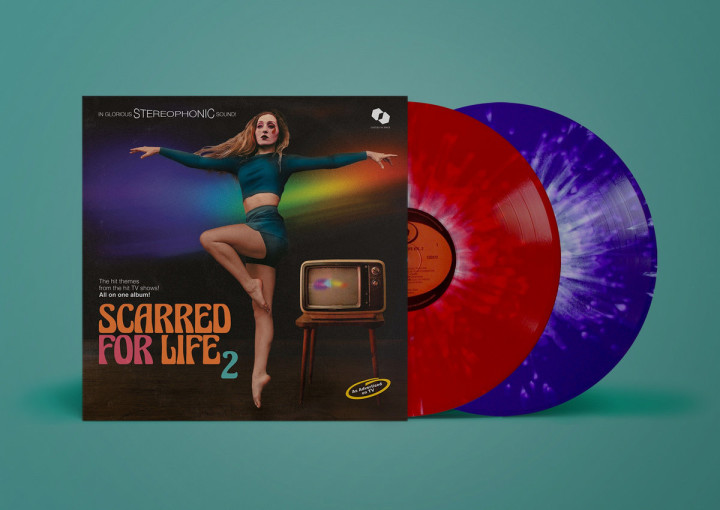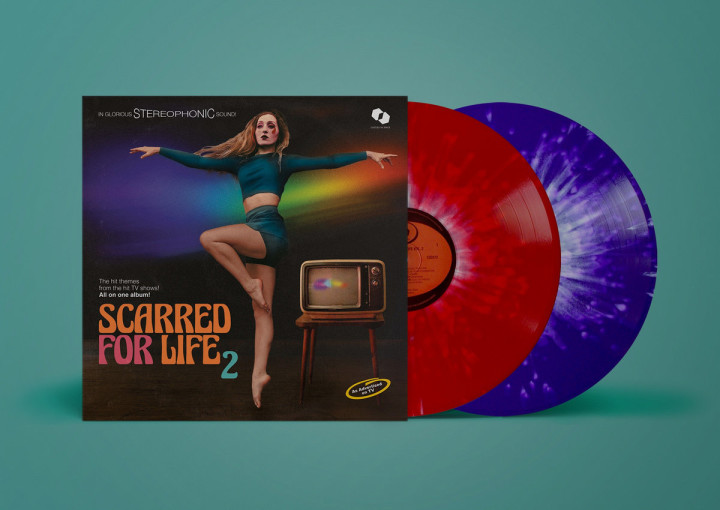 Various Artists – Scarred For Life 2 DL/LP (Castles In Space)
The sequel to the original comp of themes to imaginary spooky TV shows that never were, all in aid of charity.
https://scarredforlife.bandcamp.com/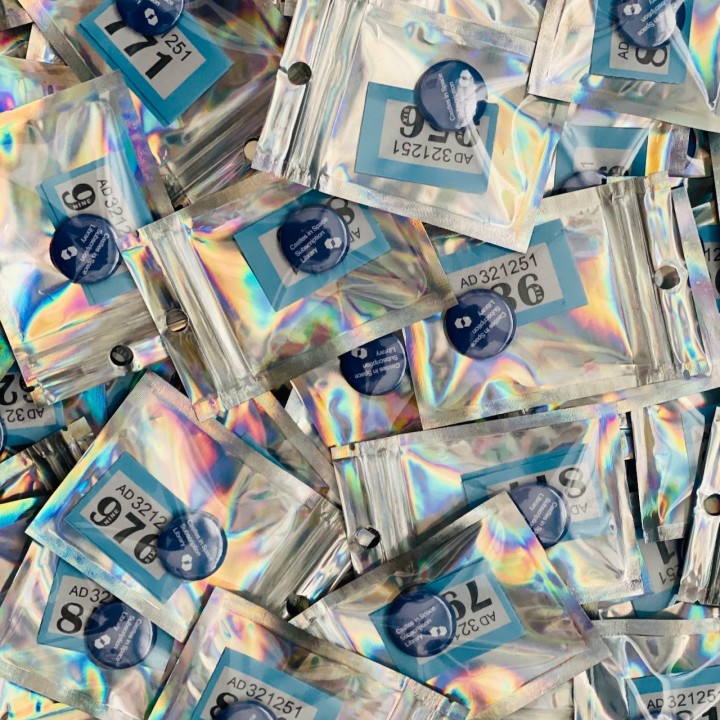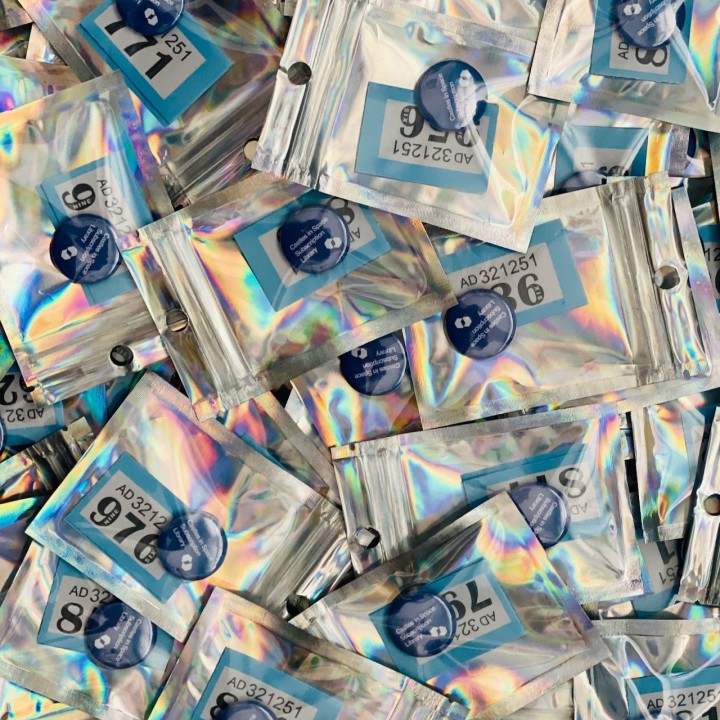 Various Artists – Castles In Space Subscription Library – I may as well just open an account with Castles In Space – Oh I just did! 10 releases over the next year – how they'll do it alongside the heaving schedule of the regular label I don't know but it looks great! £8 digital or £15 vinyl subscription per month, first releases are a members library card and badge and a new Field Lines Cartographer LP (the last one is one of my favourite releases of 2020). All beautifully designed buy Nick Taylor too, lathe cuts, T-shirts and more to come, there's a provisional list floating around the web but I can't find it now…
https://cissublibrary.bandcamp.com/community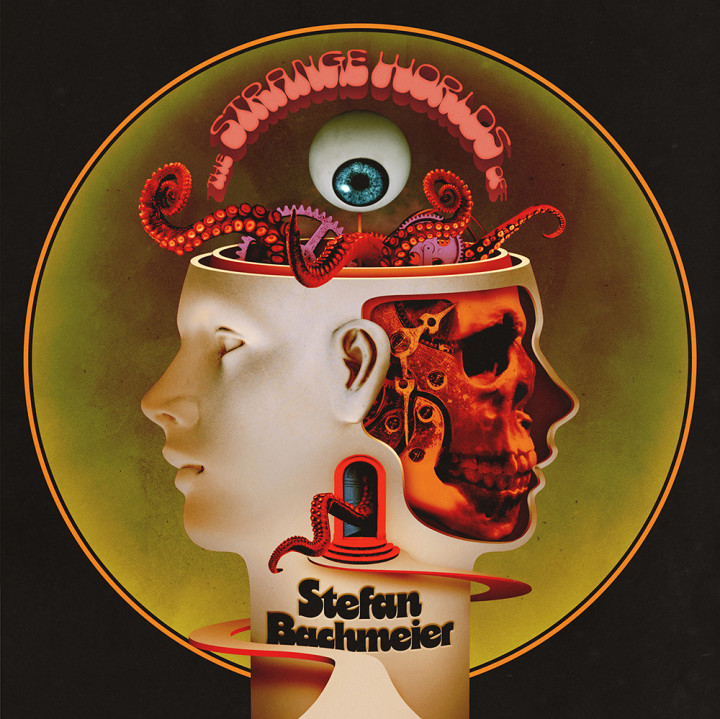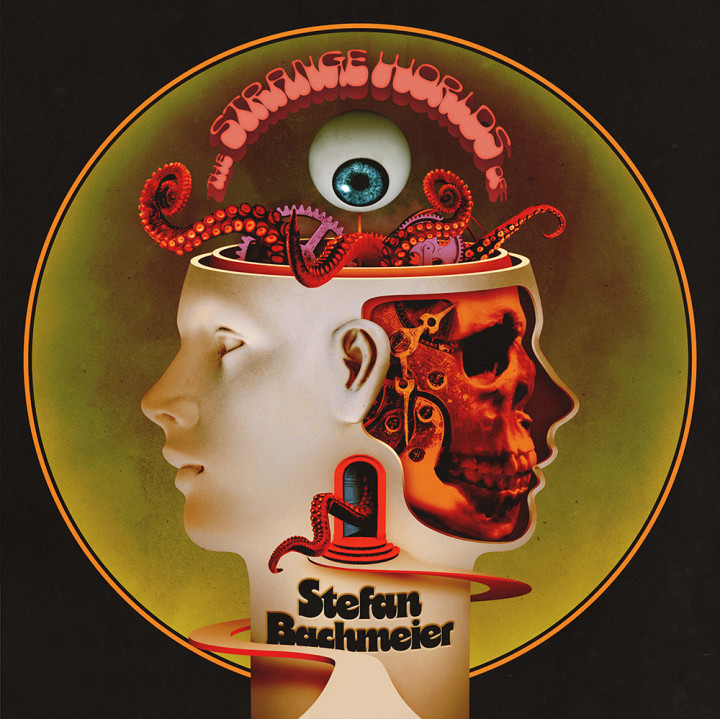 Stefan Bachmeier – The Strange Worlds Of Stefan Bachmeier DL/LP (Spun Out Of Control)
Compilation of previously released works from the three LPs so far, wobbly analogue synth horror on vinyl rather than cassette now and wrapped in a lovely Eric Adrian Lee sleeve.
https://spunoutofcontrol.bandcamp.com/album/the-strange-worlds-of-stefan-bachmeier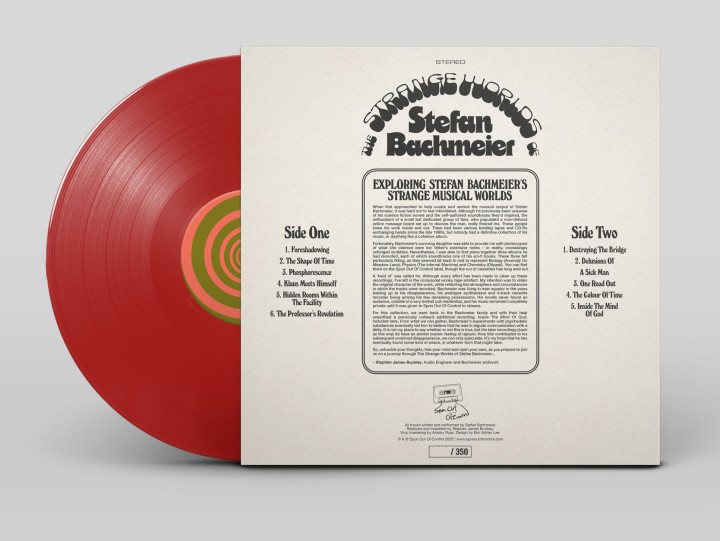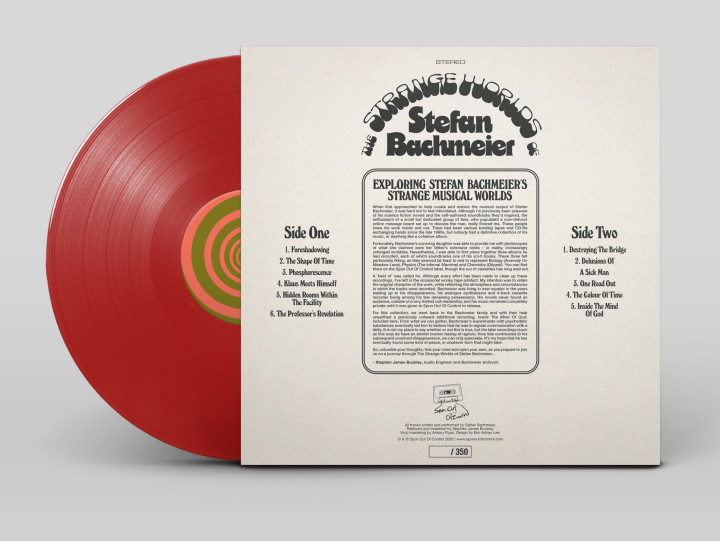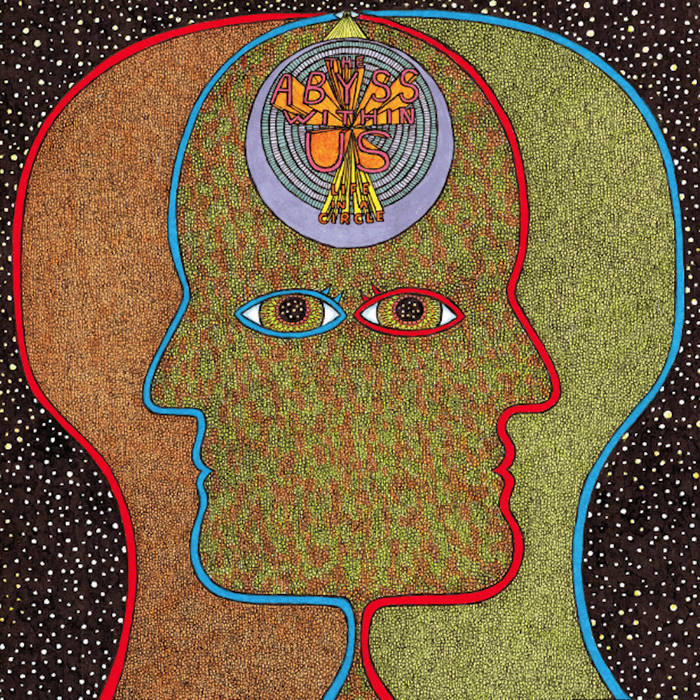 The Abyss Within Us – Life In A Circle LP (Astral Industries)
I love everything on this label, if 20 minute ambient pieces are your thing then you can't go wrong
https://astralindustries.bandcamp.com/album/ai-21-life-in-a-circle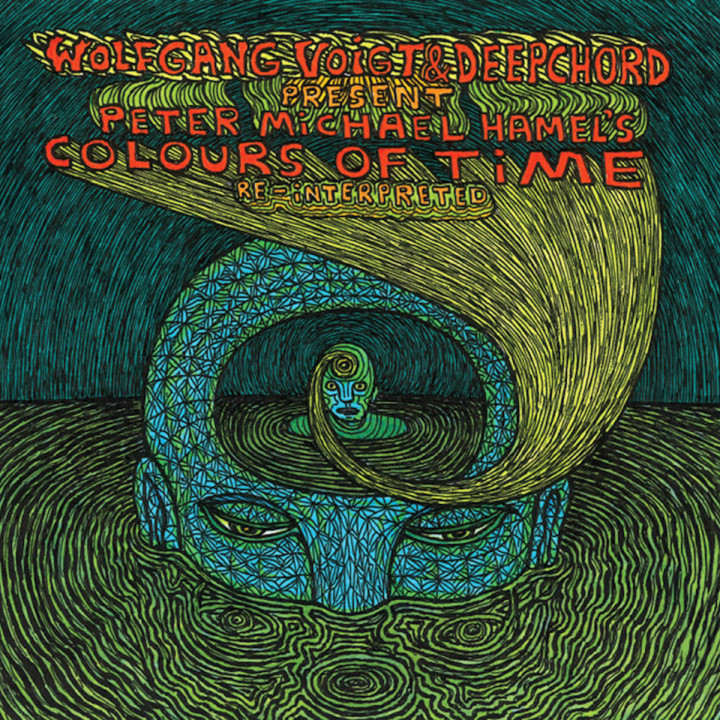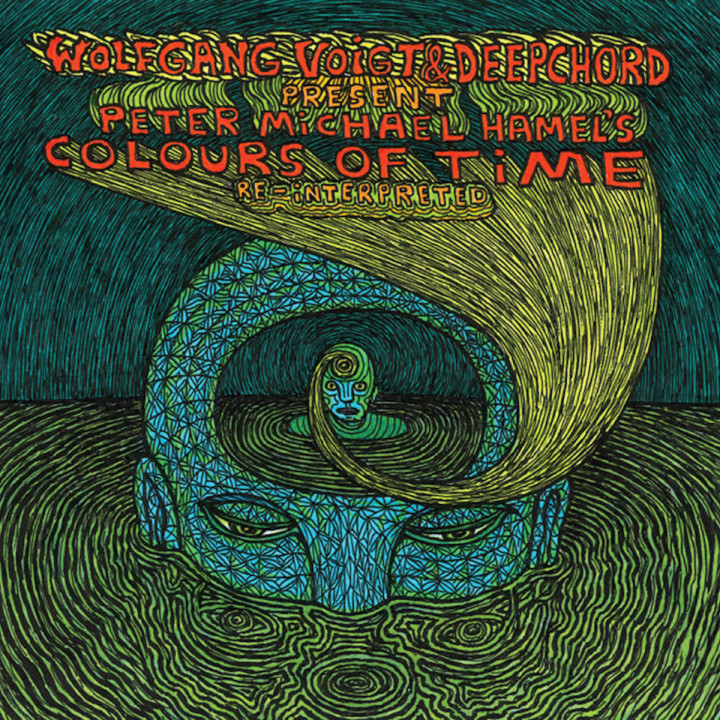 They've also repressed the fourth release on the label, long out of print, from Wolfgang Voight & Deepchord – up for pre-order today but be quick as the scalpers are out in force, buying them to flip on Discogs (what is wrong with these people?)
https://astralindustries.bandcamp.com/album/ai-04-colours-of-time-re-interpreted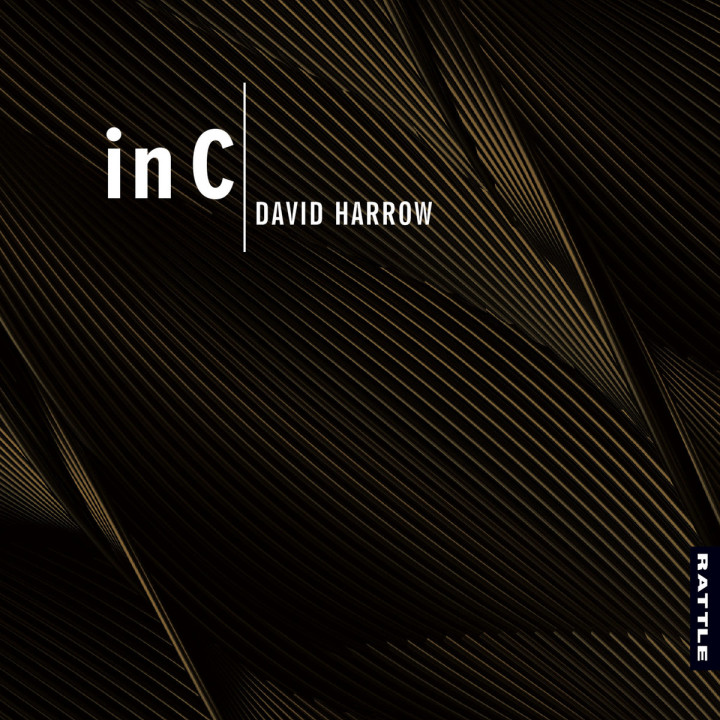 David Harrow – In C
I've been on a bit of an 'In C' binge this year and David sent me his versions a while back, looks like he's decided to release them now. https://rattle-records.bandcamp.com/album/in-c
A couple of recommends for fellow artists whose work I've always admired who don't have new releases but have their catalogue on Bandcamp.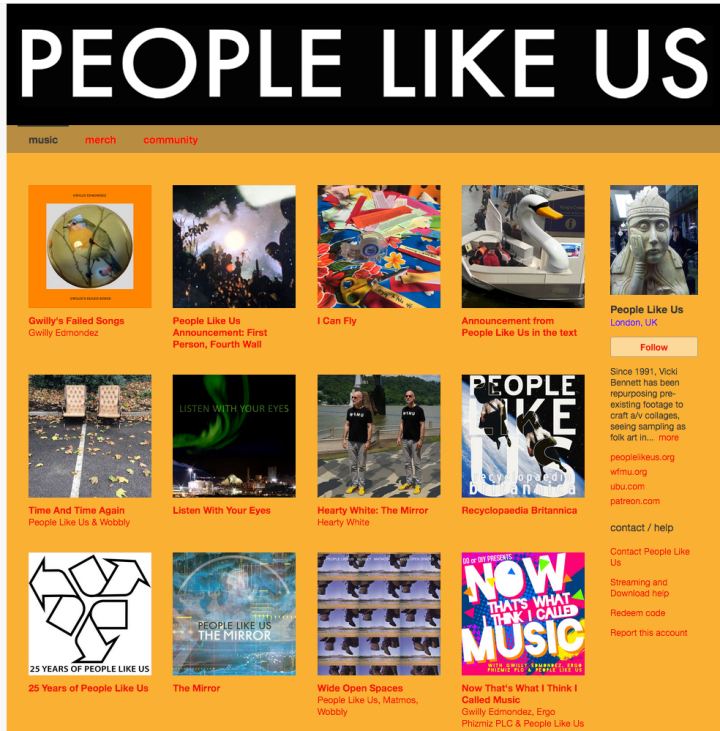 Vicki Bennett's People Like Us project, decades of cut and paste audio collage – dive in
https://peoplelikeus-vickibennett.bandcamp.com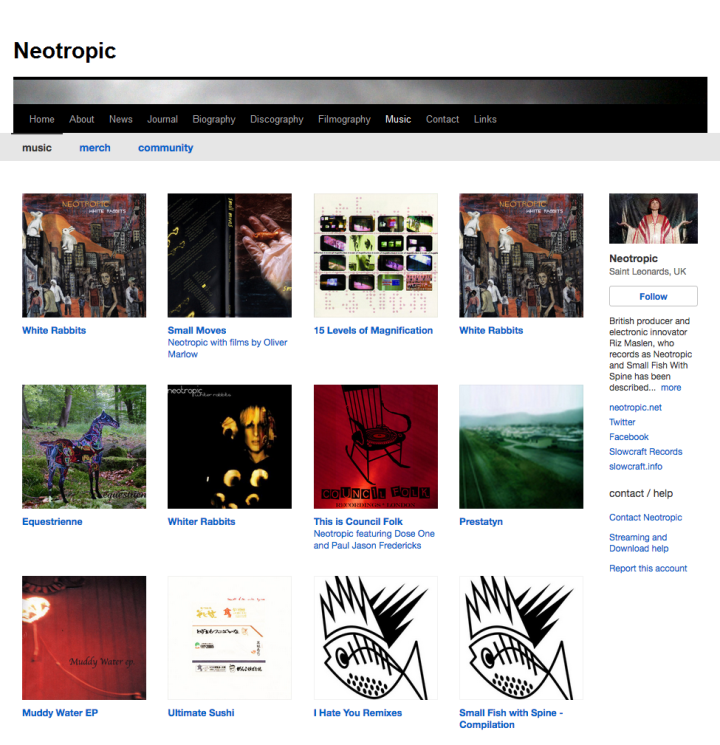 Riz Maslen's Neotropic and Small Fish With Spine aliases plus selections from her Council Folk label
https://music.neotropic.net/music