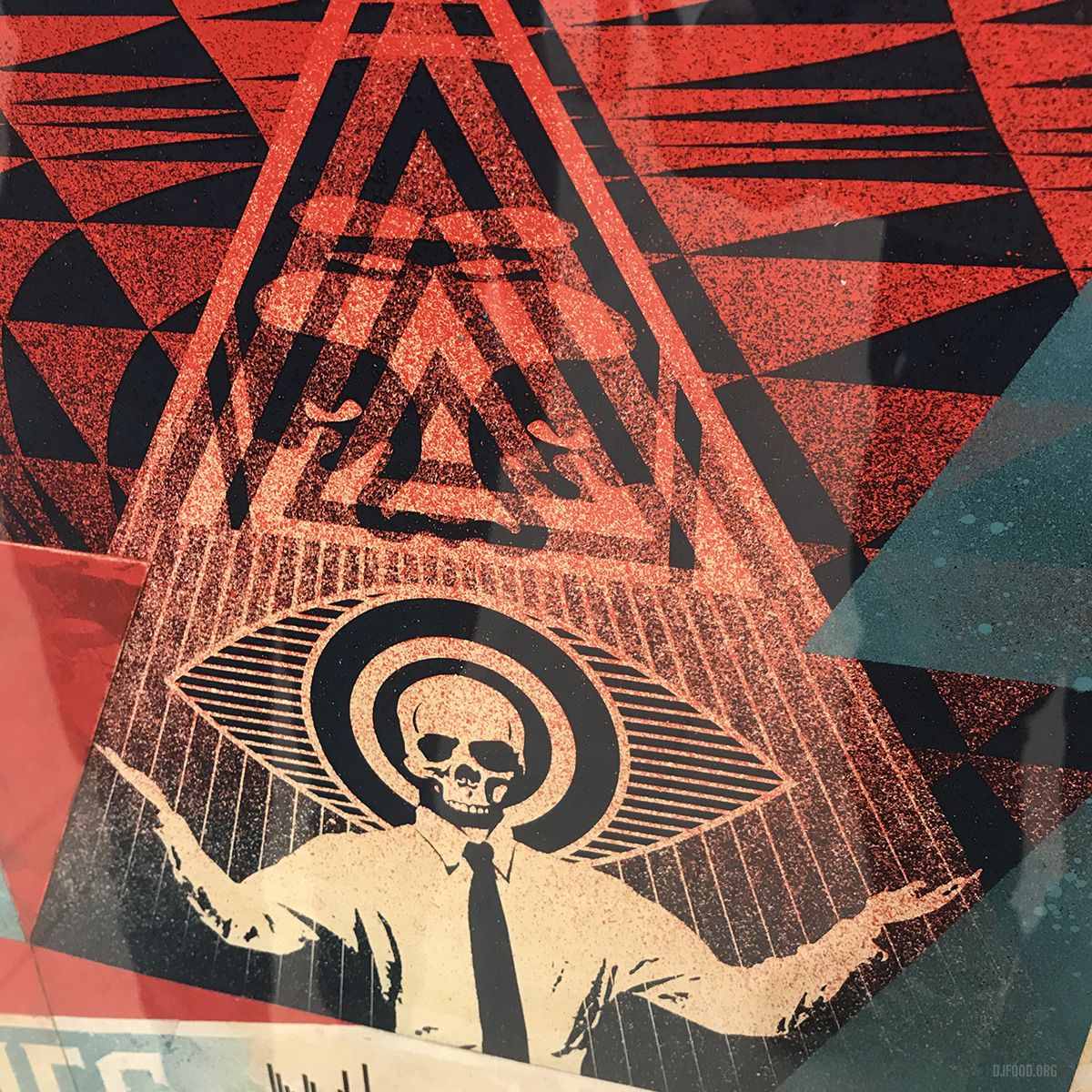 Sorry, no upload today as I've been crazily trying to catch up with work after a birthday weekend that morphed into a bank holiday and I'm also finishing two special new mixes that will debut on Monday.
As it was my birthday last Friday we went to see the Beyond The Streets exhibition before it closed at the Saatchi (2nd time for me) and ate the most amazing cream pastry thing from the small kiosk next to Sloan Sq station.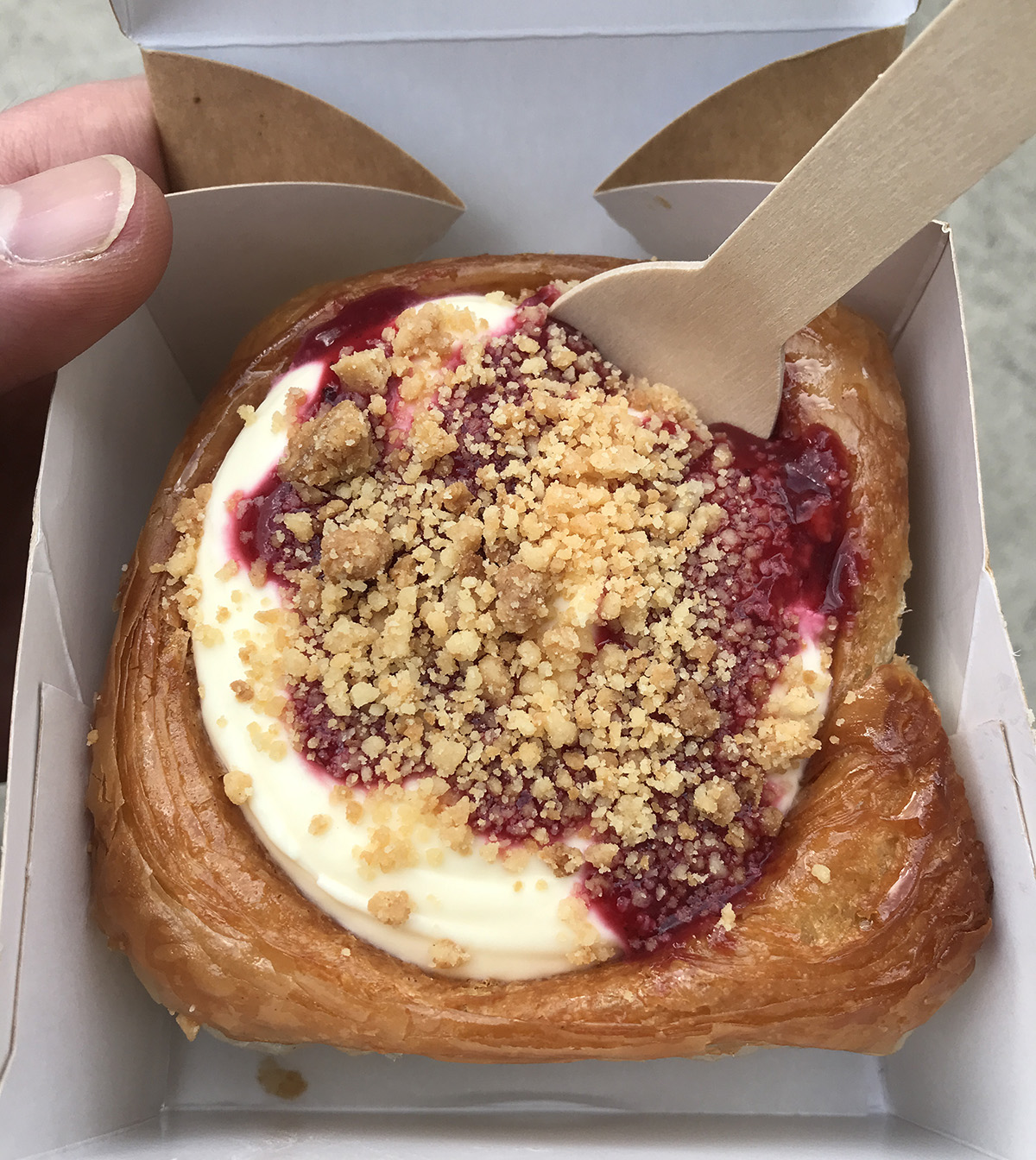 The evening was the Book & Record Bar's Stick It On night where you arrive with records of your choice, chalk your name on the board and wait your turn to play three in a row – and repeat with alcohol. Lots of friends turned up and we left at 1am.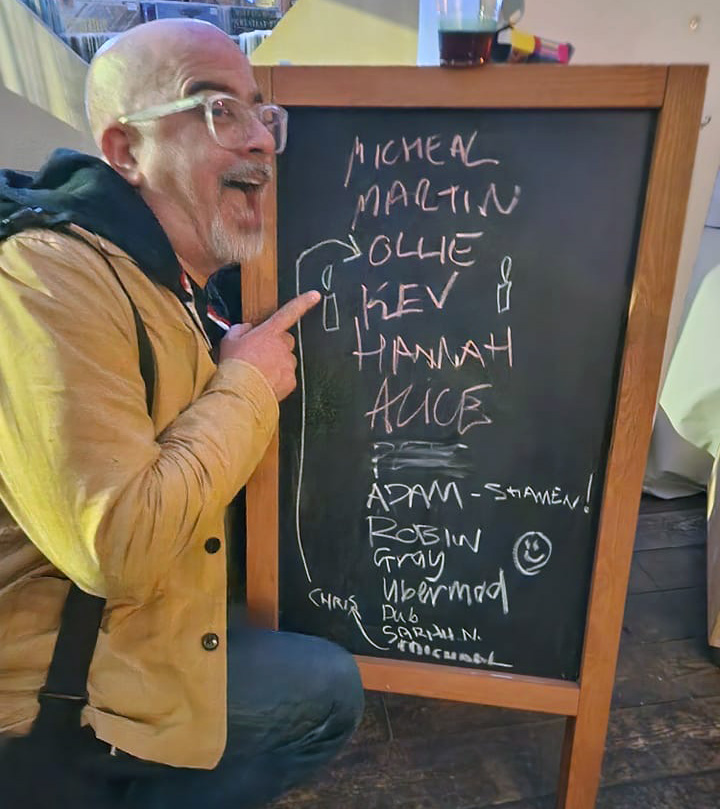 Saturday there was something going on in town, I forget what, so we steered clear and checked out the new record shop in Crystal Palace – Vinyl. Packed with treats – quite literally as all the usual bins from outside were inside due to the terrible weather. Found some decent bits but need to go back for a deeper dig…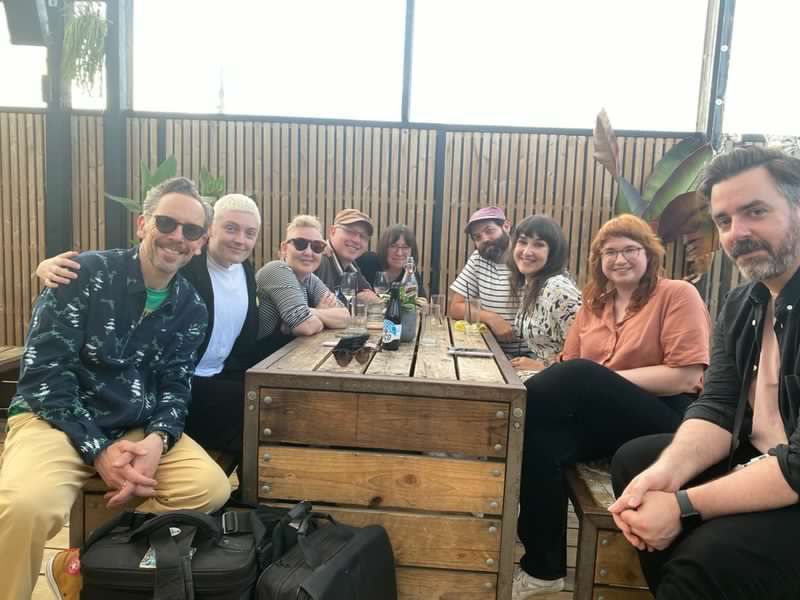 Sunday, up early for the Peckham carboot then on for lunch on the main high street and drinks at the CLF Art Lounge, a rooftop bar by the station I had no idea existed but felt tropical due to the open air insulation. Dom Servini was playing all afternoon and we met up with Deb Grant and friends before she went off to Manchester to start her new career as an official 6 Music DJ. Then rushed to Iklectic in Waterloo to see Sculpture do one of their usual incredible live sets, bagging an A0 poster along the way.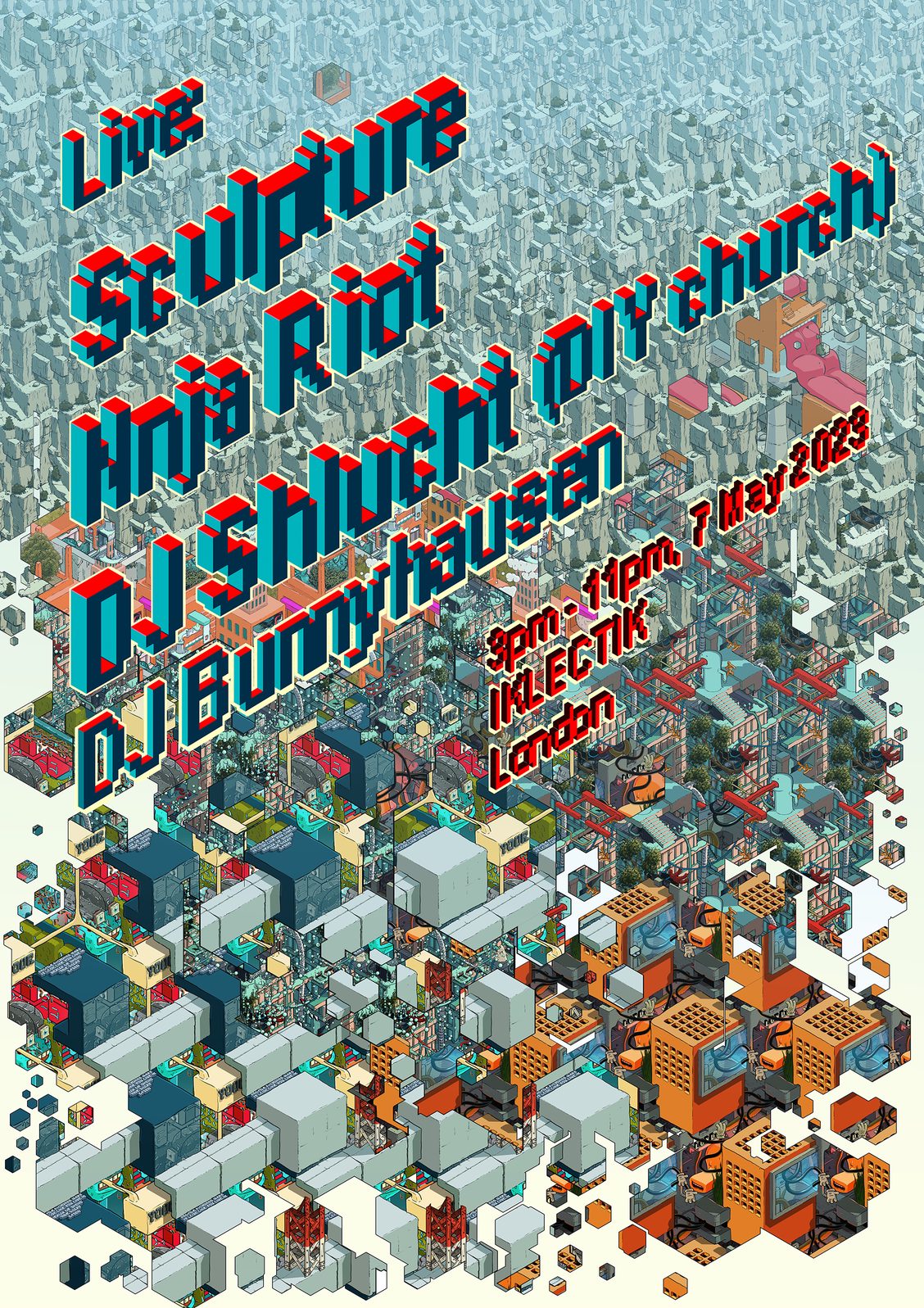 Monday we wandered down to Brixton to the Chip Shop (with the emphasis on Hip Hop) to hear Andy Higgs and Graeme Parker play with special guest Nik Weston from Mukatsuku records, with the extra treat of Zoe 'Lucky Cat' Baxter turning up unannounced.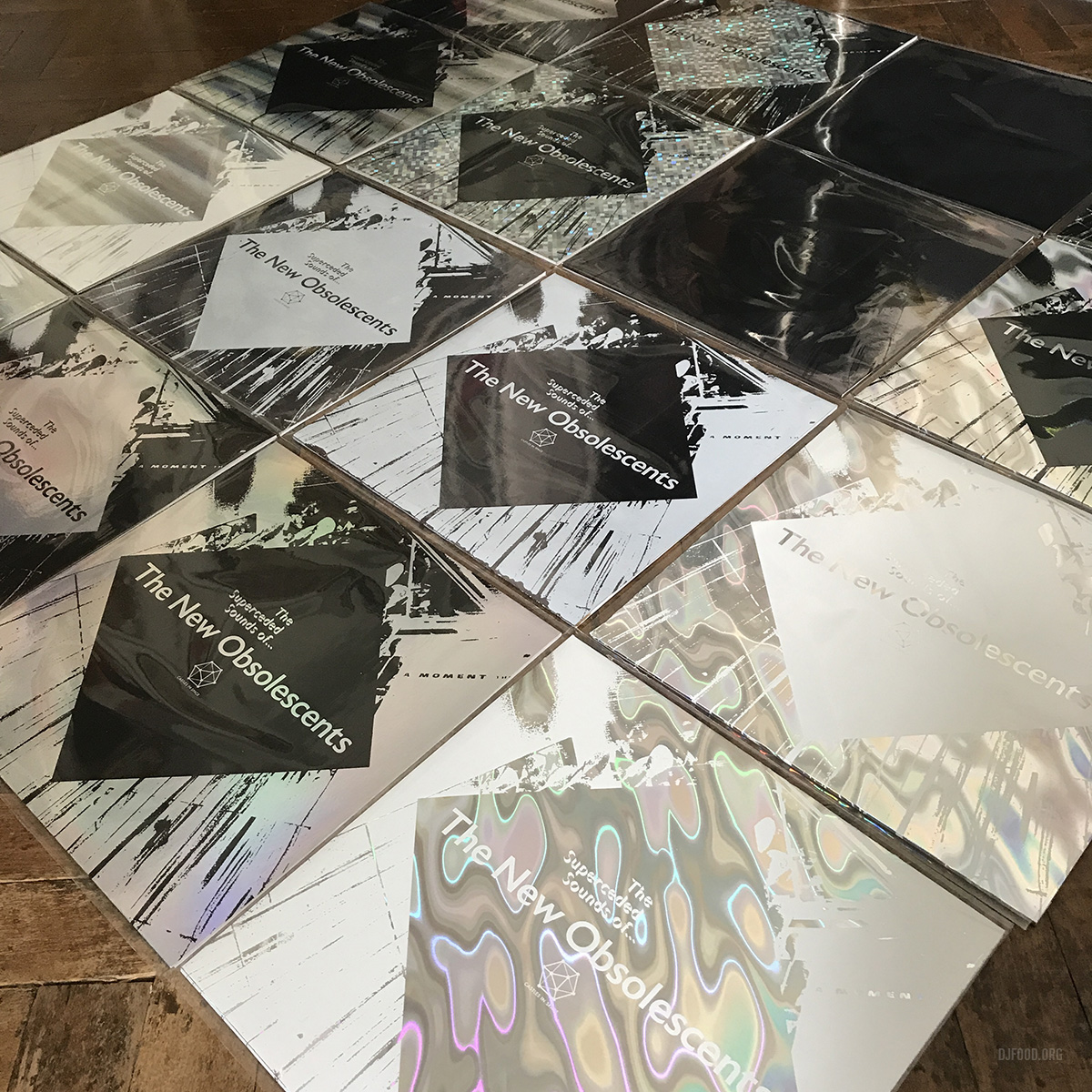 Back to work Tuesday, assembling over 20 unique test cover versions of The New Obsolescents' LP cover for a future thing but then off to Iklectik again in the evening to witness Paul Cousins play live for the launch of his new album on Castles In Space.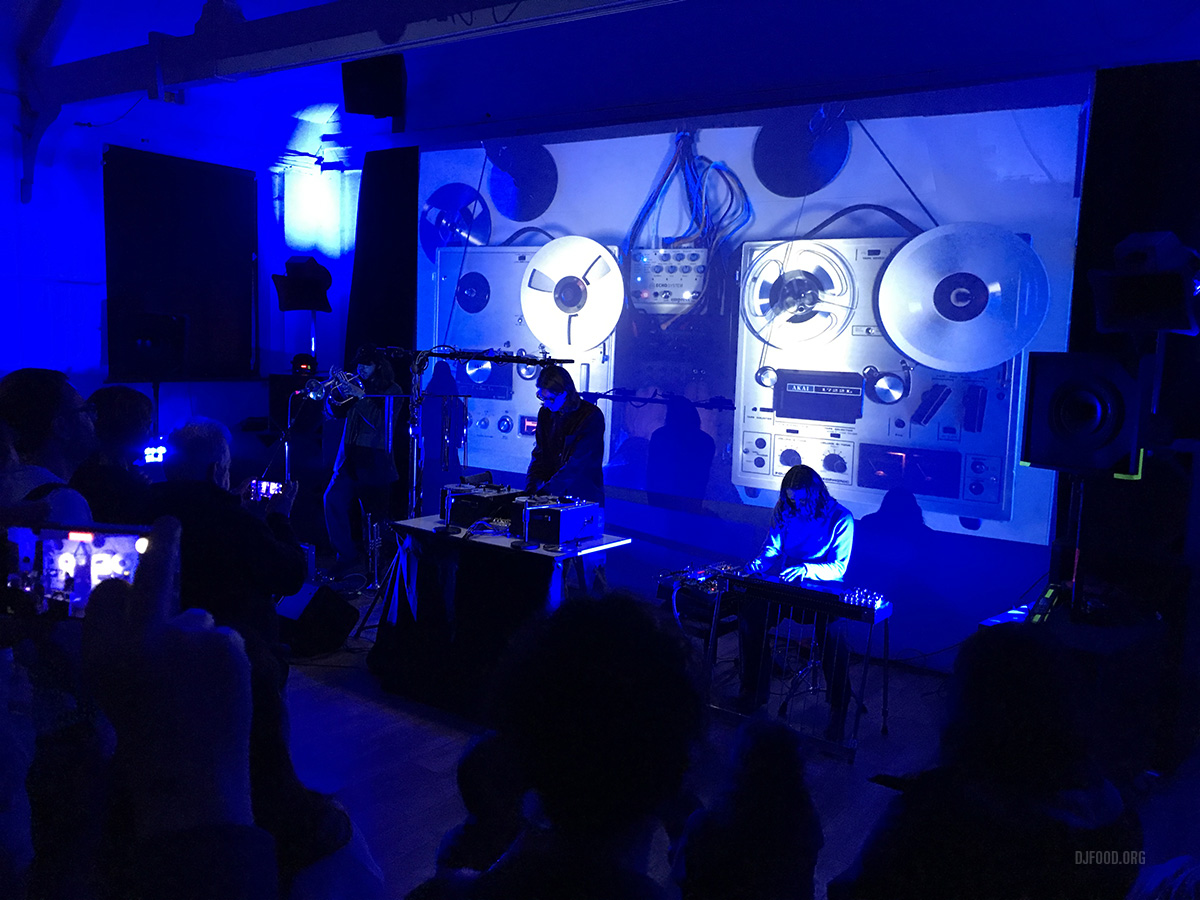 My friend Joe Whyte was playing pedal steel guitar alongside him for several numbers and the whole thing was sublime despite the horrible weather outside. Saw even more friends and wobbled back home with a pile of new vinyl from Colin and the latest issue of Moonbuilding mag.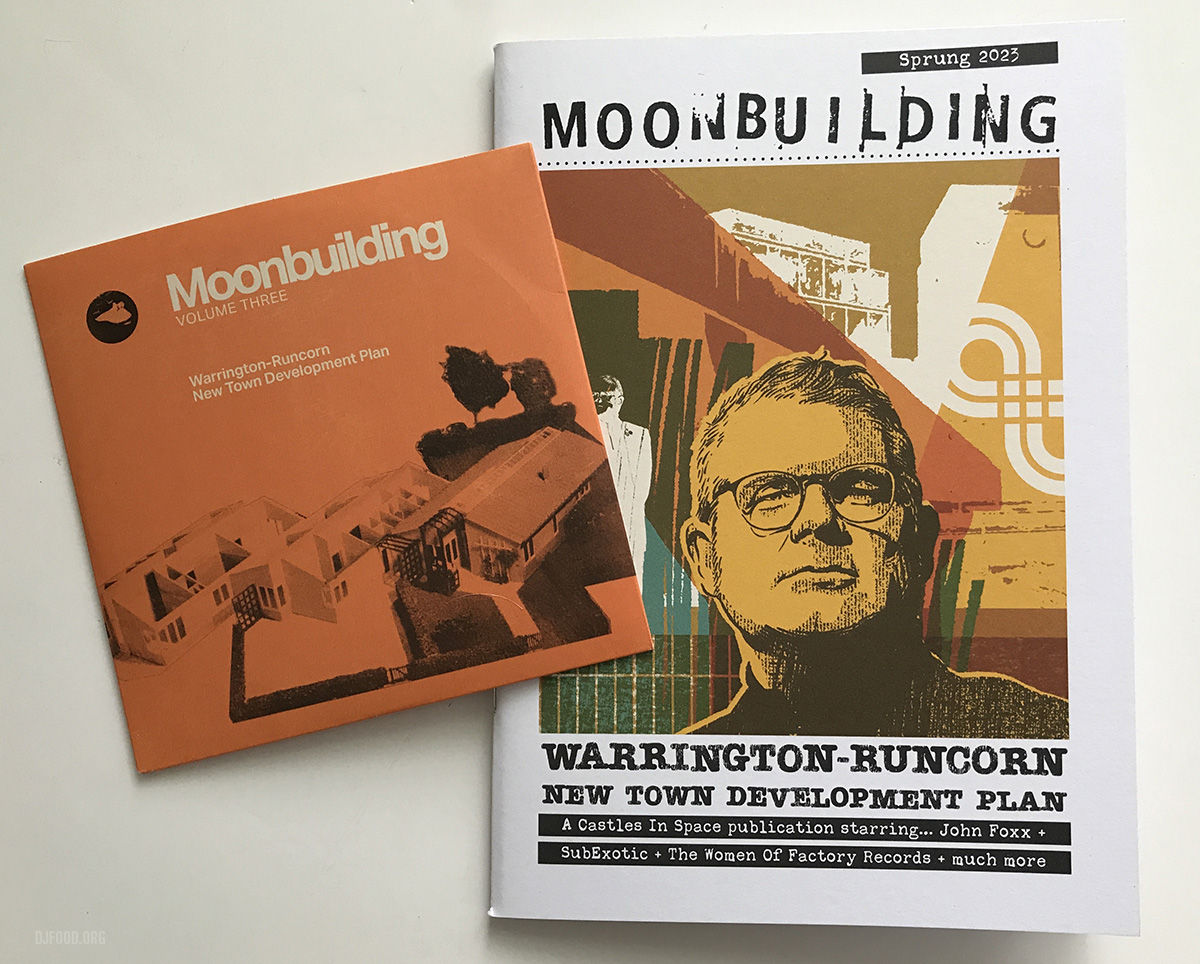 Back to the mix(es) – coming Monday for a very important birthday…