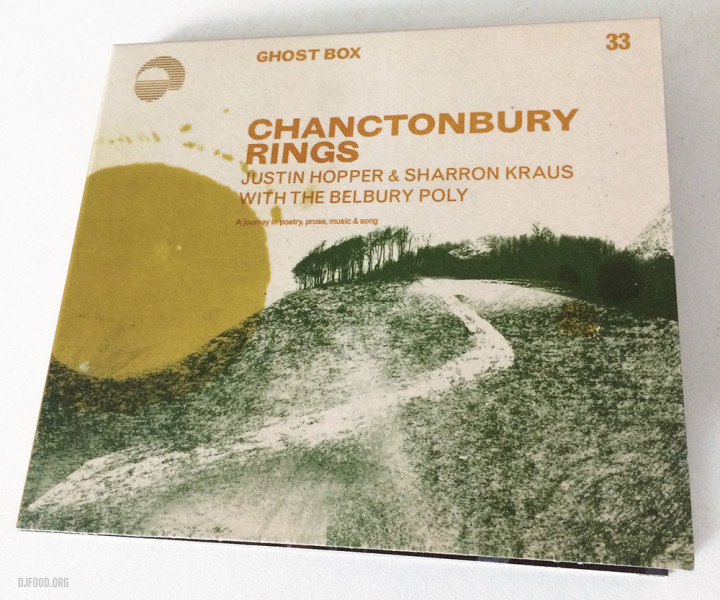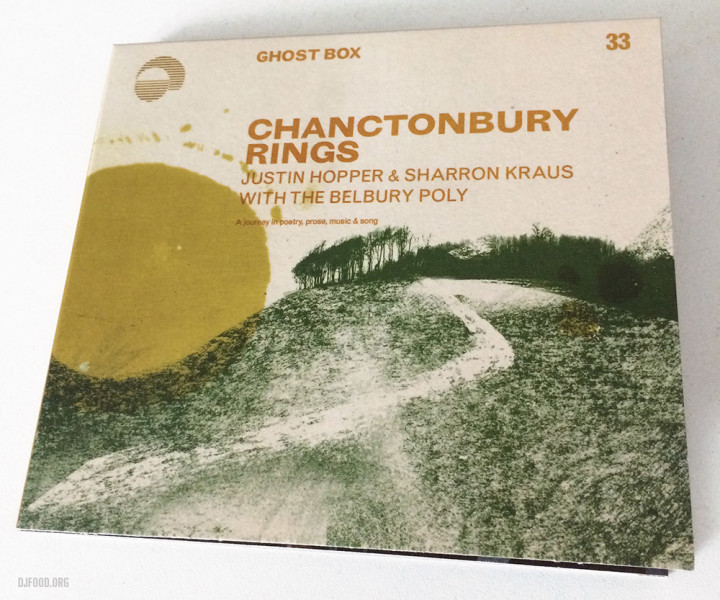 The newest release from Ghost Box is another leftfield curveball, even for a label so esoteric. In a scene currently awash with acts sporting tenuous back stories to the origins of their material (usually involving Satanic rituals, fictitious B-movie composers or uncovered master tapes), GB has unearthed a tale deeply rooted in UK history. In the South of England lies Chanctonbury Ring, an ancient site that contains a hill-fort and a ring of beech trees said to be haunted or the site of weird visitations. Scour the web and you'll find numerous accounts of incidents said to have taken place there at different times of year from unnatural acts to strange sightings.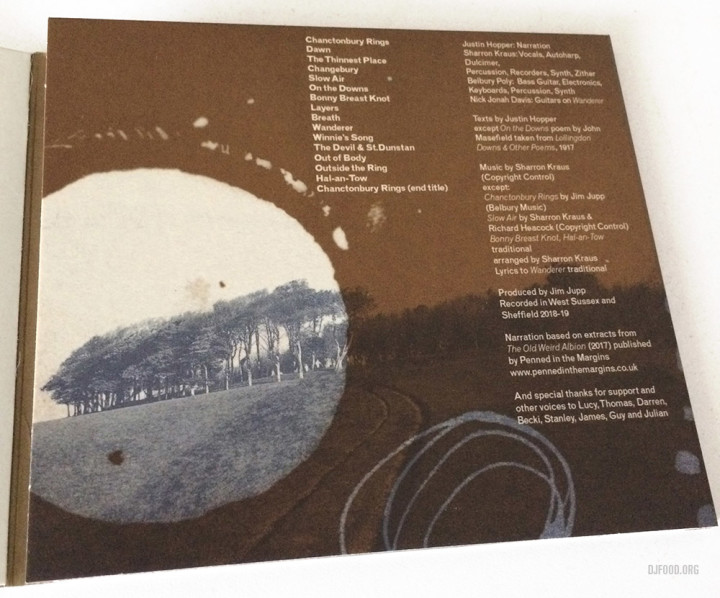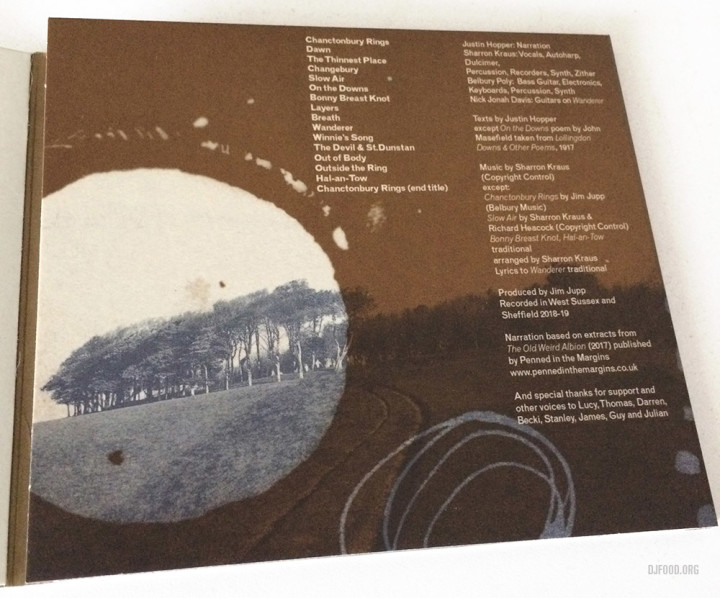 Justin Hopper, an American writer based in the UK, takes us on a journey to the Rings where several occurrences make his trip more than a quiet ramble in the countryside. His soft American accent is in stark contrast to the very British history and myth he explores but it works and bears repeated listens. Accompanying him musically is Sharron Kraus, folk singer and multi-instrumentalist who has previously appeared on the final Other Channels 7″ release from the label. I can't say I was a huge fan of that release personally so I approached this album with some trepidation but needn't have worried as, aided by Belbury Poly aka Jim Jupp, she fleshes out Justin's observations beautifully with just enough to evoke the scenes he's witnessing.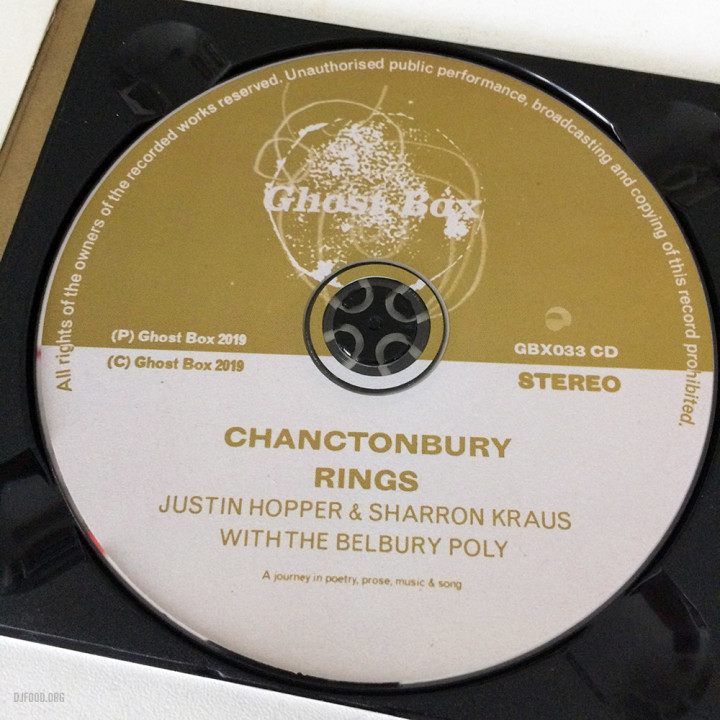 Much like the best examples of Mike Mignola's original Hellboy comics, where ancient local myths and locations are explored in silent panels before a big reveal, Chanctonbury Rings, weaves its tale over 16 short chapters/tracks that work best as a whole rather than singularly. Listened to in one continuous, seamless sitting it has some genuinely affecting moments and I wasn't expecting to be so easily transported to the South Downs whilst sitting at a computer in my concrete residence in such a busy city. The album explores and unsettles as it unfolds and I imagine would be quite the companion in headphones on a walk through the countryside it describes. Top marks to all involved for pushing out of the usual comfort zone but still exploring the essence of the hauntology genre the label is known for.
Pre-order it here: LP/CD/DL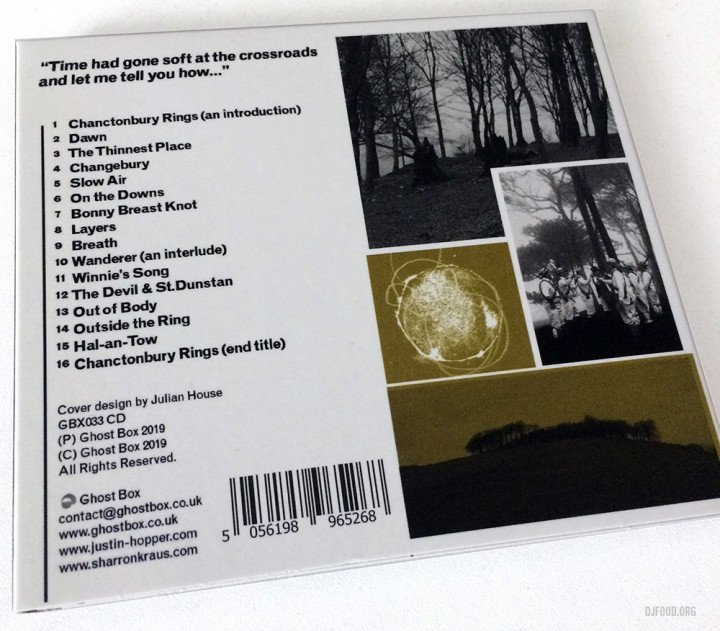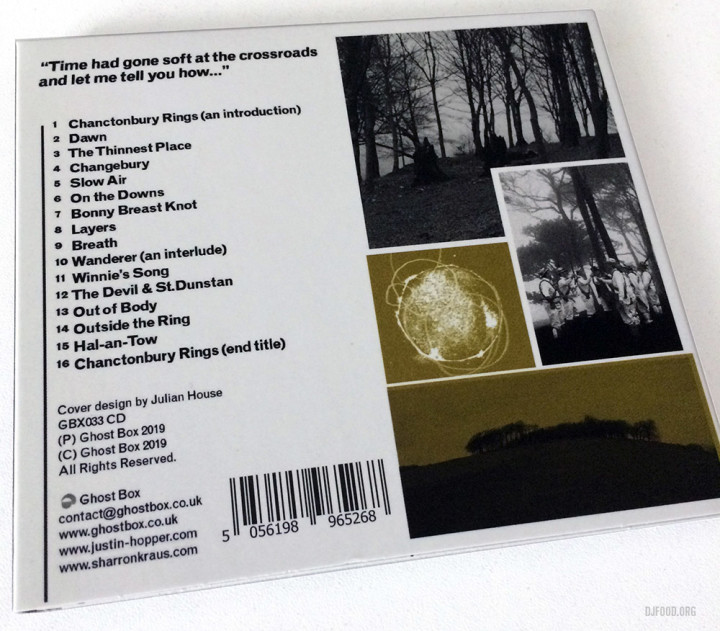 To launch the above album, Ghost Box and Trunk records are holding an incredible gig on June 21st in London, featuring Justin and Sharron performing live, Pye Corner Audio, The Soundcarriers soundtracking a Julian House film, Jonny Trunk and Robin The Fog playing original Basil Kirchin tapes, a Wisbey request set, DJ sets, T-shirt printing, food and an exhibition of Clay Pipe Music artwork.