A few days after seeing Damien Hirst's new body of work, Mandalas, at the White Cube gallery in Piccadilly, I still can't get them or their means of construction out of my head.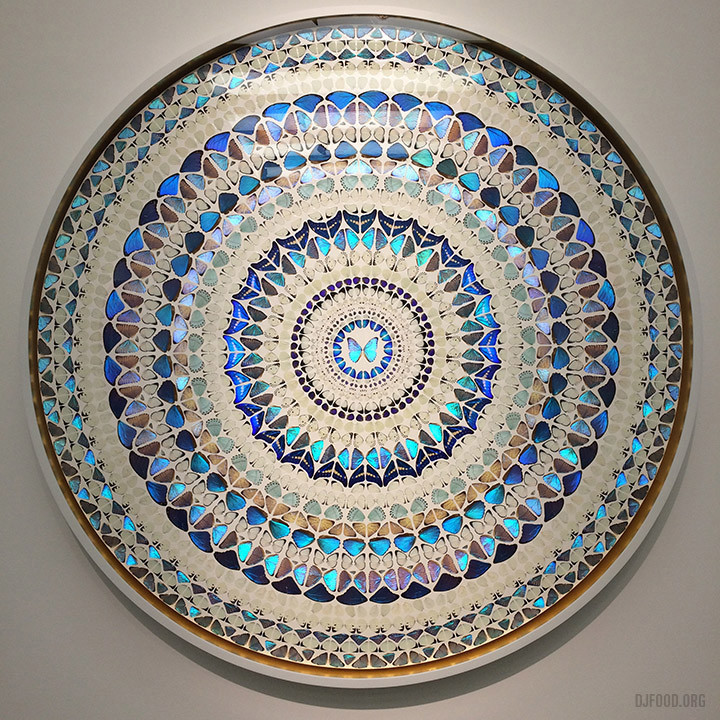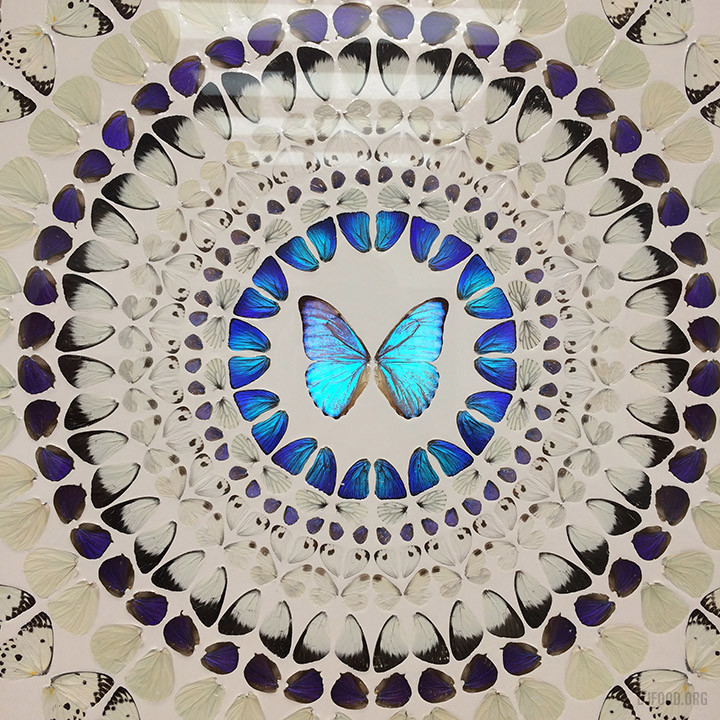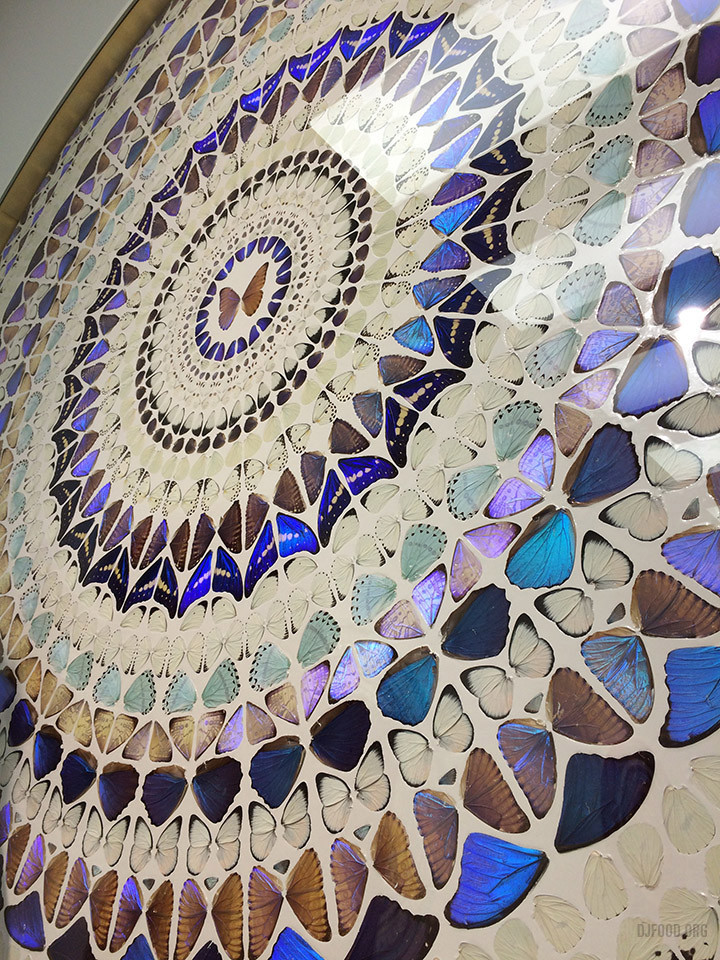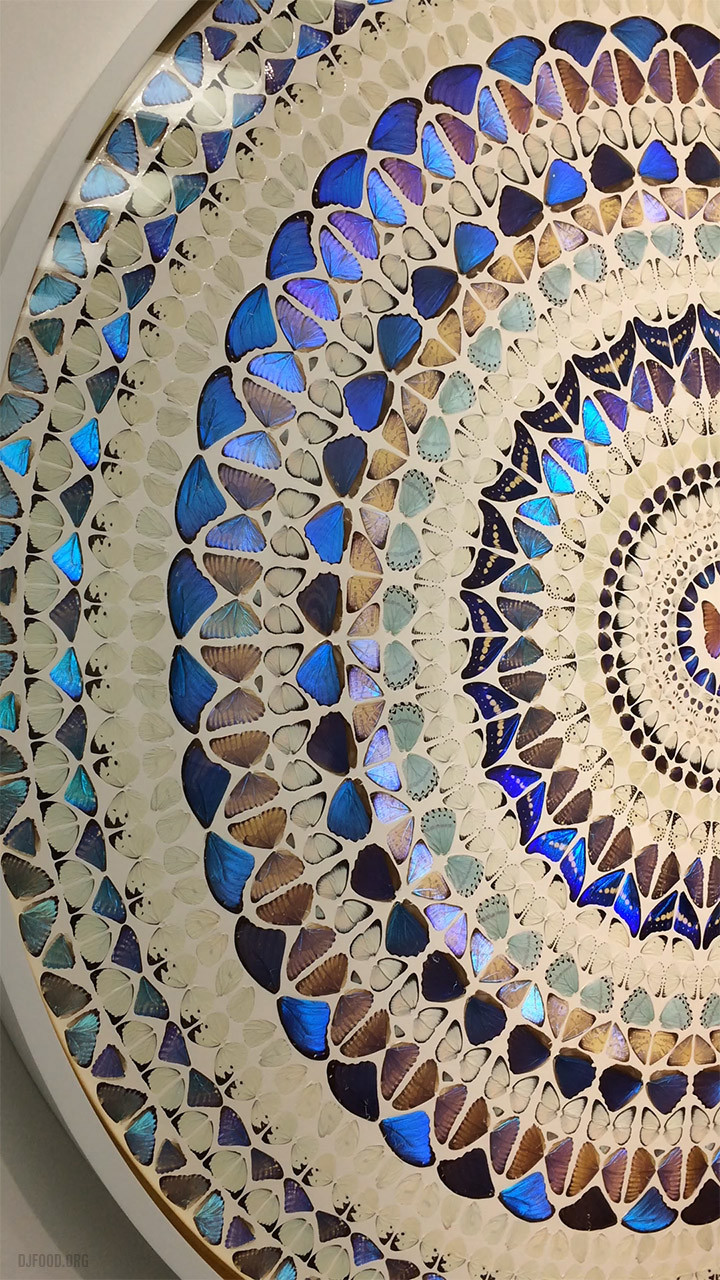 Firstly, they are incredibly beautiful, huge, immaculately constructed and for the most part a blazing set of complimentary colours that burst out at you like the best Op-Art. Whilst these hark less towards the obvious stained-glass window effects of his previous collection, Kaleidoscope, they still retain a religious edge in the use of the mandala and several spiritually-aligned titles.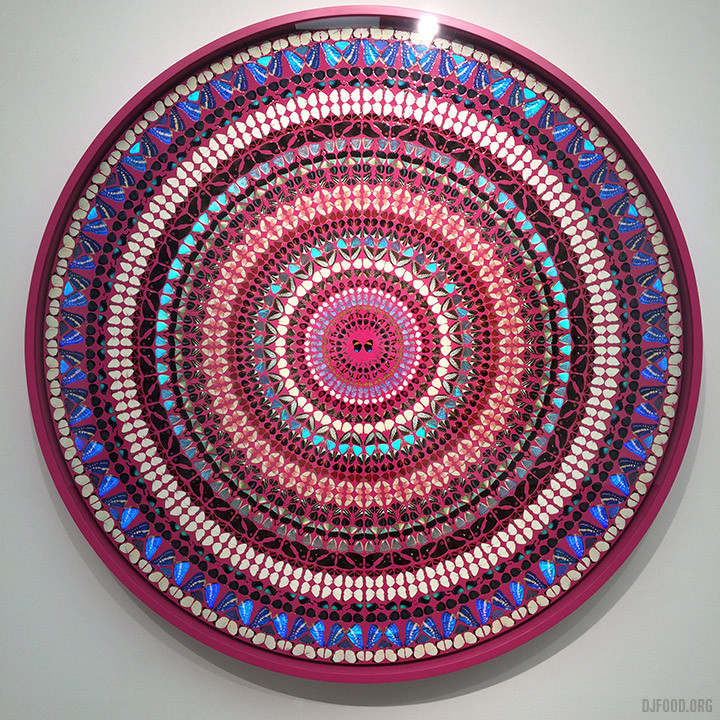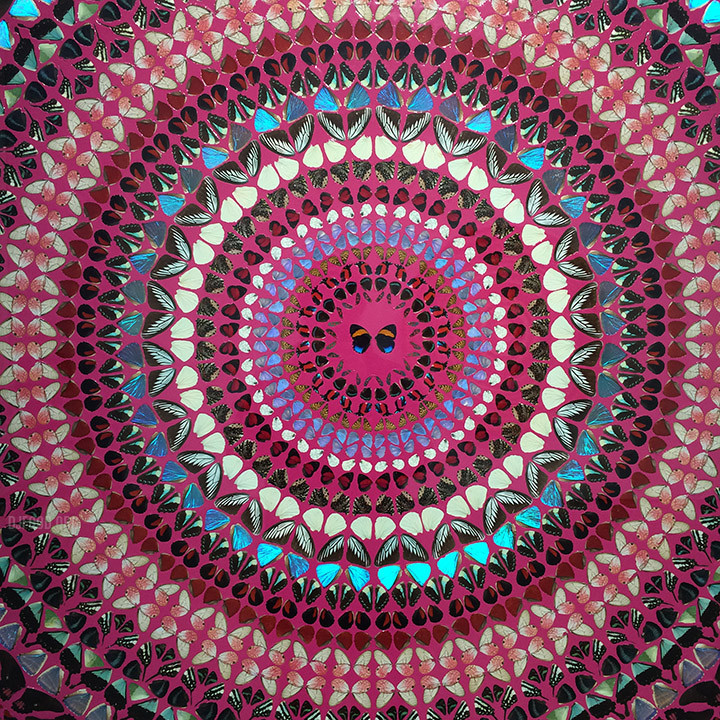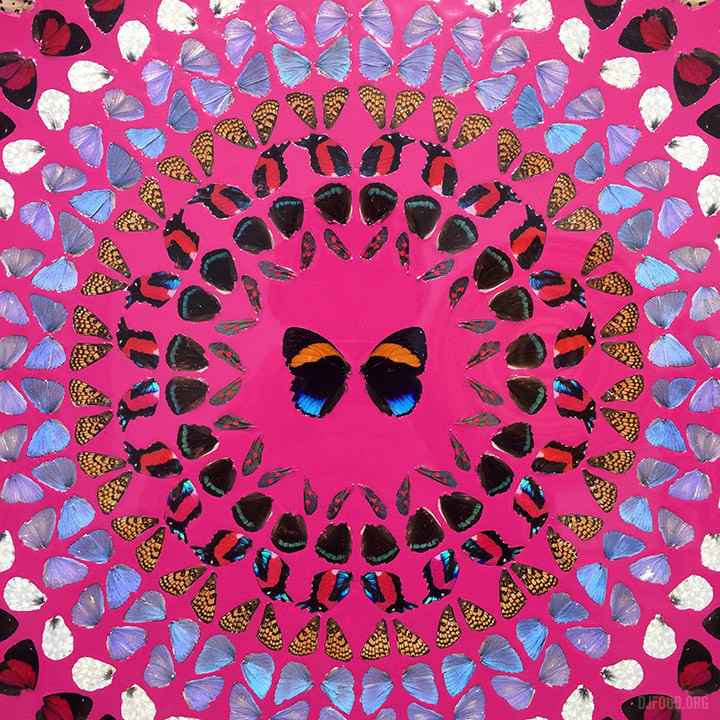 The printed bumf from the gallery talks this angle up, pointing to the 'highly patterned religious images that represent the cosmos or universe in Hindu, Buddhist, Jain or Shinto traditions'. They also refer to the works as 'paintings' when, really, the only paint used is the household kind used as a base in which thousands of real butterfly wings have been precisely placed. This is collage – not to want to split hairs – but when the body parts of thousands of dead insects make up the bulk of the show, realising this gives the works a second dimension that is hard to reconcile with their majesty. The skill with which these were constructed is mind-boggling (most probably without Hirst's hand involved I'd wager) and as objects of precision, symmetry and craftsmanship they are hugely impressive.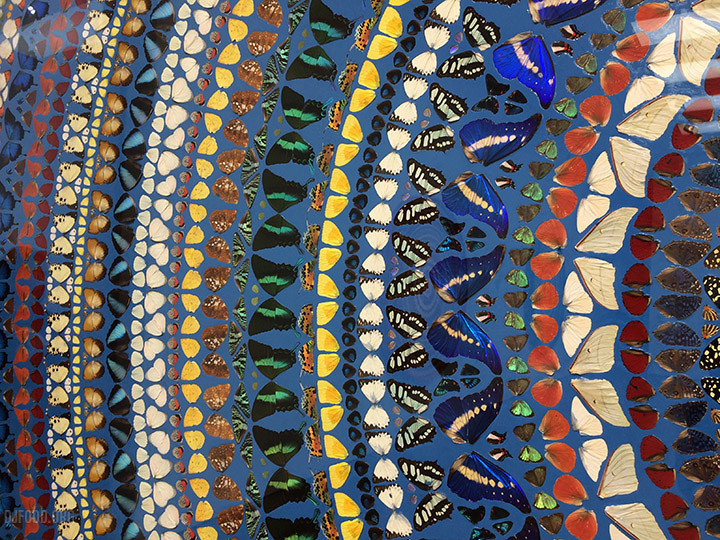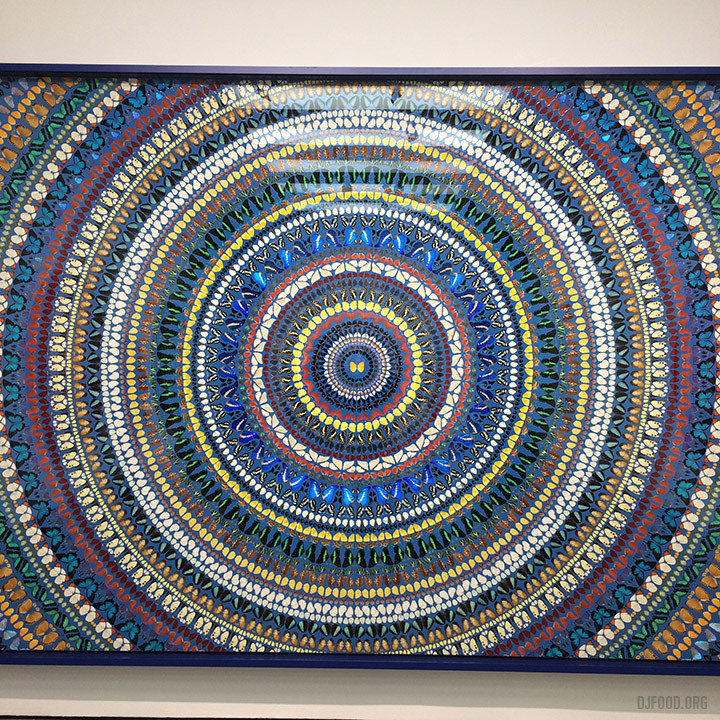 The largest of the collection, The Creator, is a predominantly black triptych that achieves the opposite of the others in that, instead of radiating outwards, it seemingly sucks you into its star field or black hole-like mass.
The butterflies are of course mentioned in the blurb but no information is forthcoming about how or where they were sourced and one can only assume, in this day and age, that there was little ethical about their collection otherwise this would have been explicitly stated. Comments on a previous post I made during Hirst's retrospective at the Tate Modern some years ago suggest that they are bred in Asia and then imported for this purpose but there is no info out there to substantiate this that I could find online. This poses a real problem when viewing the works, knowing that certain butterflies are becoming scarcer by the year, their importance in our declining ecosystem and the fact that they will now be sold for millions to collectors who will prize them in much the same way as a big game hunter would the pelt of a slaughtered animal.
Whilst I wasn't personally physically repulsed by viewing them in the same way as I was by seeing Marcus Harvey's painting of Myra Hindley made from the prints of a child's hand at the Sensations exhibition over 20 years ago, the mixture of beauty from so much death leaves a guilt that sours the experience. The wings are isolated, no bodies remain, which detracts from the reality of their source slightly but there is no denying that they are real as some flash almost holographically in the light as you move past them. Only nature and light can reproduce such vivid colours (which, ironically, will fade in time under UV light I'm told) – I wonder how they will stand up over time and whether those who have bought them know this and will display them accordingly.
If the best art should not only dazzle you with its beauty, skill, scope and technical ability but also make you think then, begrudgingly, I have to admit that Hirst has achieved all these in one way or another. While he has no doubt also made himself and the gallery a lot more money, he's also made himself seem more like a dinosaur, out of step with our current ecologically caring times.