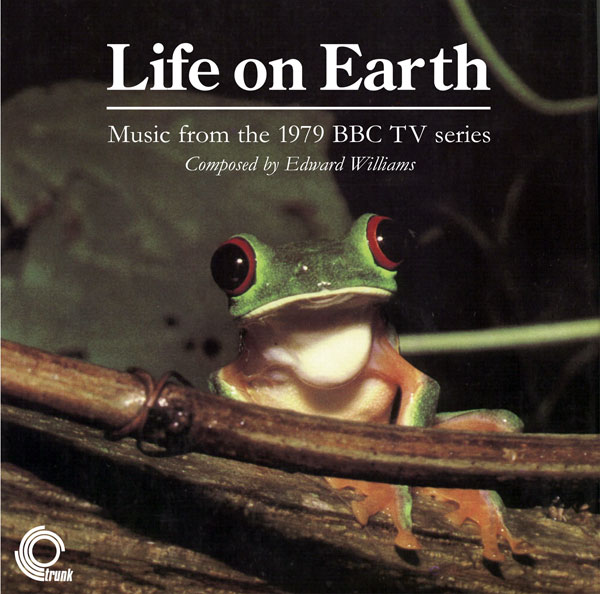 I only got this last week, a shameful admission as I'm usually first in line with my tenner when the Trunk mailout pops in the In Box, and yes I have done the funny drawings Jonny asks for too. Had I bought it when it was released though then it would have instantly made my best of 2009 list – what a soundtrack! A mixture of classical wind and strings sections with occasional gamelan-like percussion and electronics. One track even has snatches of David Attenborough's narration dubbed into it with full echo, was that in the series?
Best of all it invoked one of my favourite sensations upon first listen, something I only experience on rare occasions and frustratingly fleeting at that. The sense of a door in my childhood that has been locked for decades suddenly being opened again, remembering something entirely forgotten but has been sitting patiently for the right code to active it again.
That code was the rising crescendo of notes that finish the 'theme' to Life On Earth, music I haven't heard for 30 years but that is still etched into my memory. As soon as I heard them I was transported back to being a 9 year old, getting ready for bed on a (Sunday?) evening as the closing credits of the series faded. I didn't watch it, I was more interested in Star Wars and life in outer space than watching life on this planet, but my parents obviously did and something must have stuck. So, thankyou Jonny Trunk for releasing it (and sending me one of your remaining copies too), it really made my day.
You can read more here and listen and buy the CD here