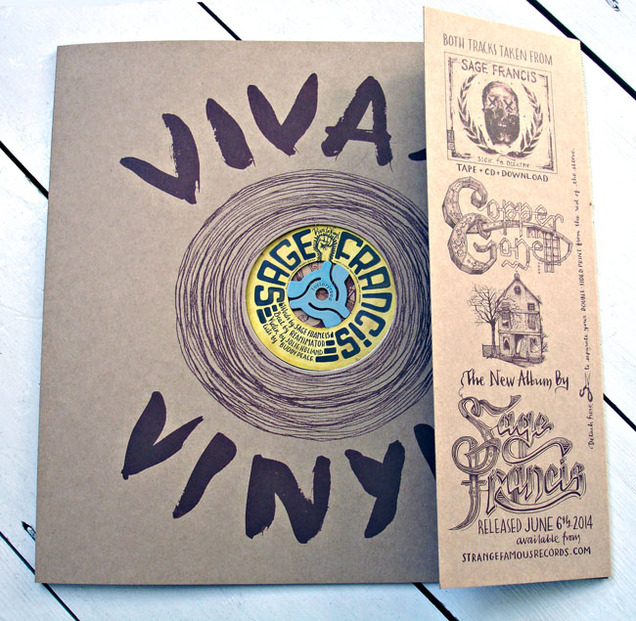 Those lovely people at Factory Road (purveyors of Solid Eggs, 45 adaptors, gallery spaces, Inkymole illustration etc) also run an occasional record label called Blunt Force Trauma.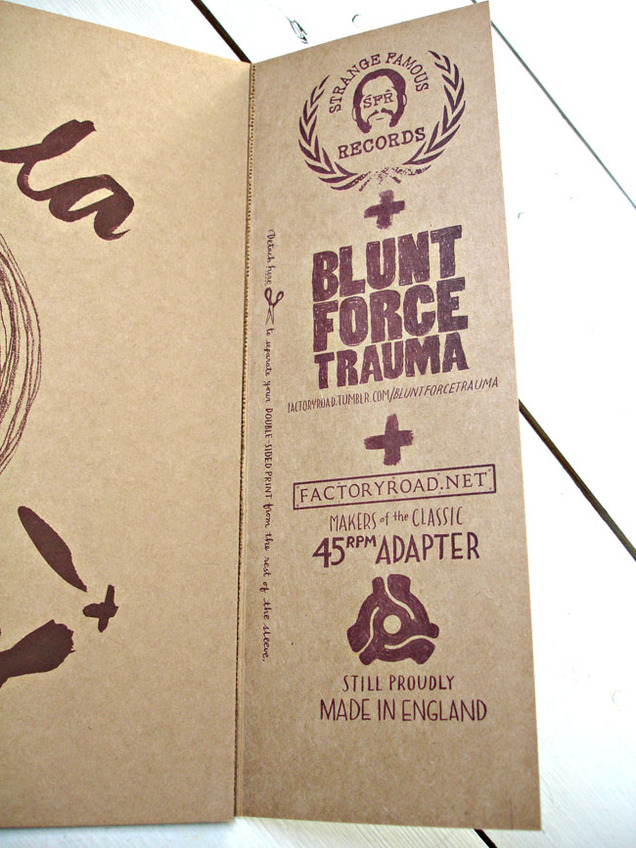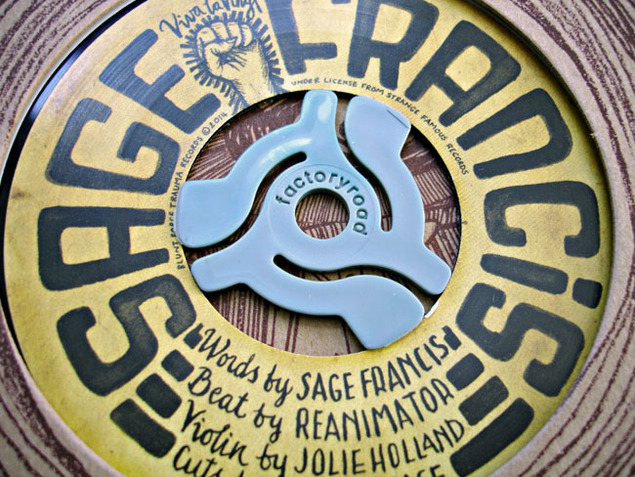 Their latest release is in conjunction with Sage Francis, an artist they've enjoyed a long association with, providing artwork for several of his releases over the years. Co-released with his Strange Famous label this one consists of a mini Hip Hop supergroup, the Epic Beard Men aka Sage, B. Dolan and the UK's very own Buddy Peace.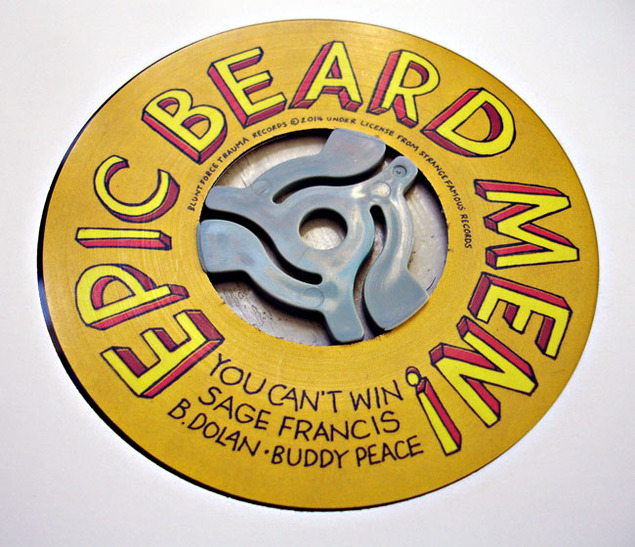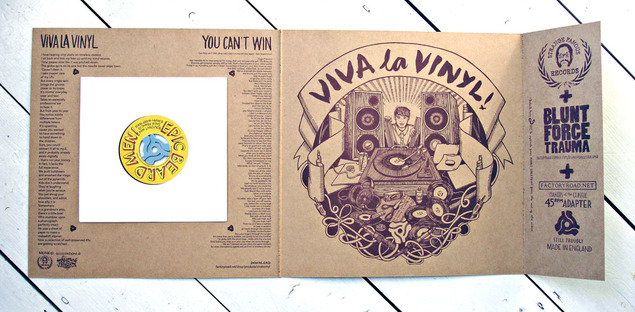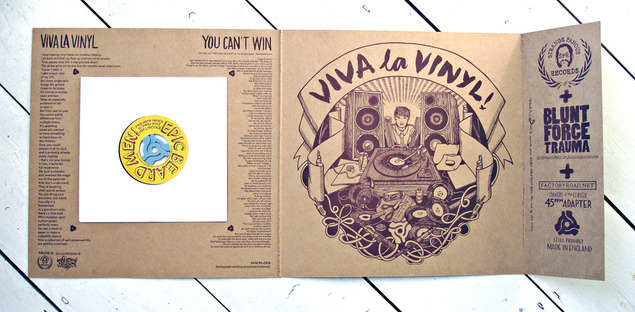 It's a double A-sided 45 with an ode to black plastic on the A ("Viva La Vinyl') and a stomping funk party rap on the flip ('You Can't Win'). As usual they've gone the extra mile on the packaging and artwork on this one and the 7″ comes in a 12″ fold out 'sleeve' with tear off double-sided art print and custom Factory Road 45 dink in the center.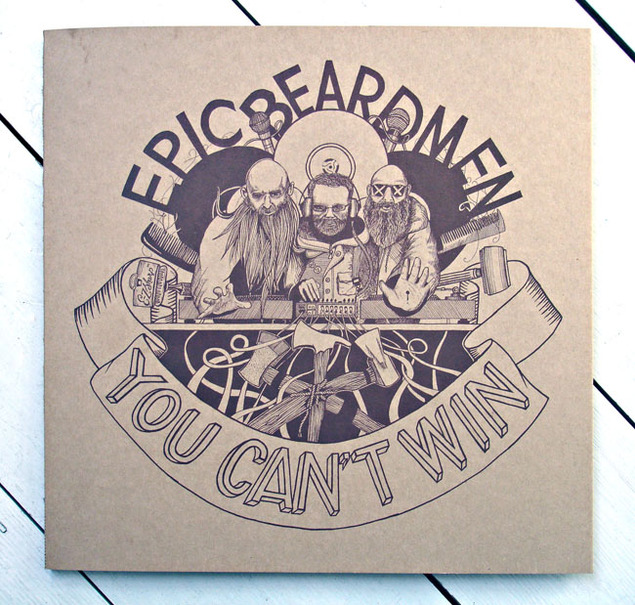 You can also listen to it and buy direct from them right now, ahead of its April 14th release date HERE. Also, check Sarah (Inkymole) Coleman illustrating some of the work in these two shorts.