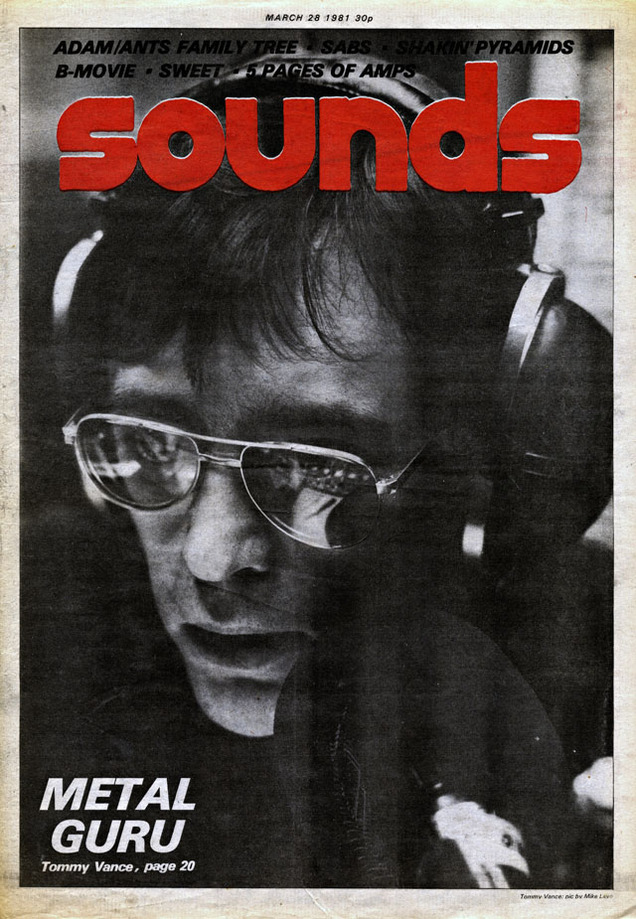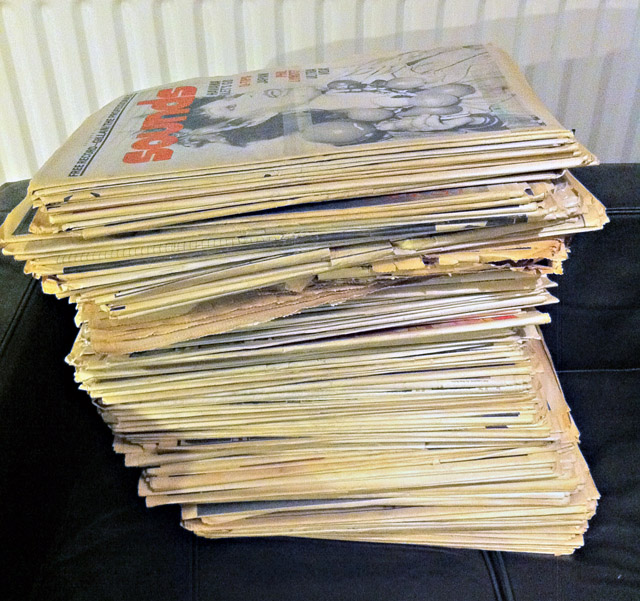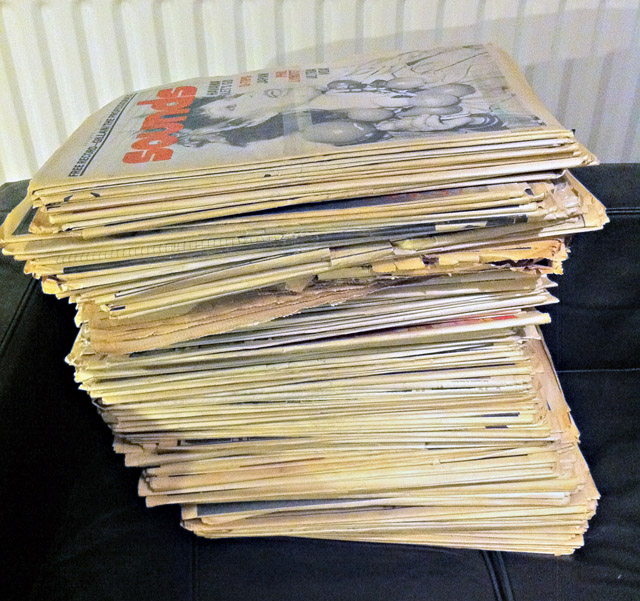 Last year I purchased a huge pile of Sounds newspapers from a seller on eBay covering the years 1980-1983. I'm slowly going through them day by day and either scanning or snapping things that I find interesting. This can be news items, adverts, interview snippets, comics, covers or other trivia that has become more interesting with the passing of time. Sounds was a weekly music paper along the lines of the NME and Melody Maker in the UK, all three published on a Wednesday and all now defunct except for the NME, which is recognisable in name only from its 80's heyday.
Sounds was always known for favouring Rock, Heavy Metal and Punk, with a straighter, less arty bias to groups. They didn't have the Paul Morleys, Ian Penmans, Nick Kents or Simon Reynolds' writing for them, instead they had Garry Bushell who championed the Oi movement with its dodgy skinhead bootboy overtones. During the period that these issues cover, the 'Futurist' movement is emerging, what's now known as 'Post Punk' or 'Synth Pop' but back then was a product of digital technology becoming more affordable mixed with the Blitz-era nightlife and the 'New Romantic' scenes.
I've been posting images daily on my Facebook account but will do weekly round ups here if I can as the material can be illuminating with the benefit of 30+ years of hindsight. What smacks most is that nothing really changes much, bands are still built up and lauded only to be ridiculed and knocked down once they're successful. You can spot the hype from the hope and certain names crop up again and again, week on week, clearly getting the preferential treatment afforded by friendships with certain journalists regardless of their merits. The industry is always on a downturn with profits threatened by some new format, this time it's the cassette that's killing music with just the first hints of the CD revolution to come. Albums and singles, now considered bonafide classics, are savaged in the review columns and information on forgotten or lost bands is ripe for rediscovery via the all-knowing web.
All in all I find it a fascinating weekly soap opera and I'll be sharing the highlights here.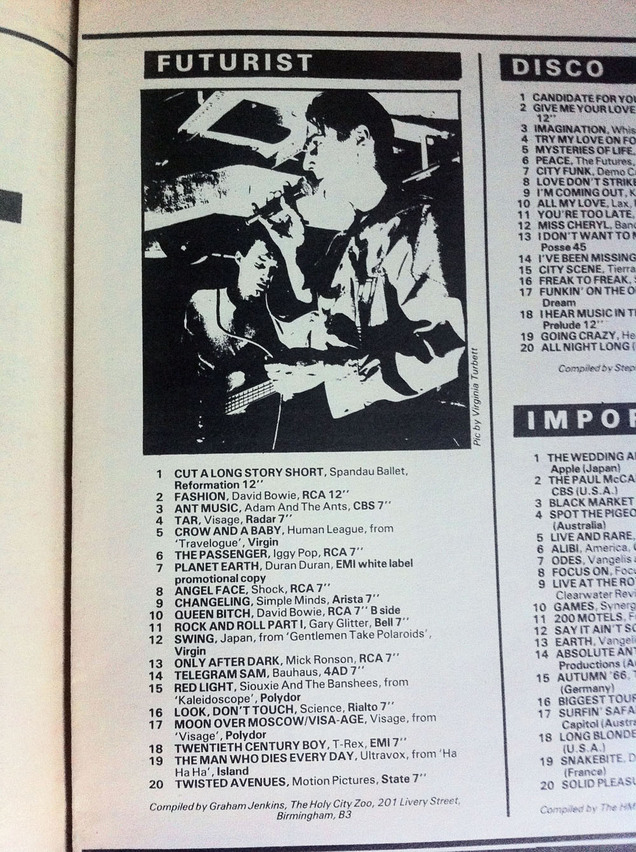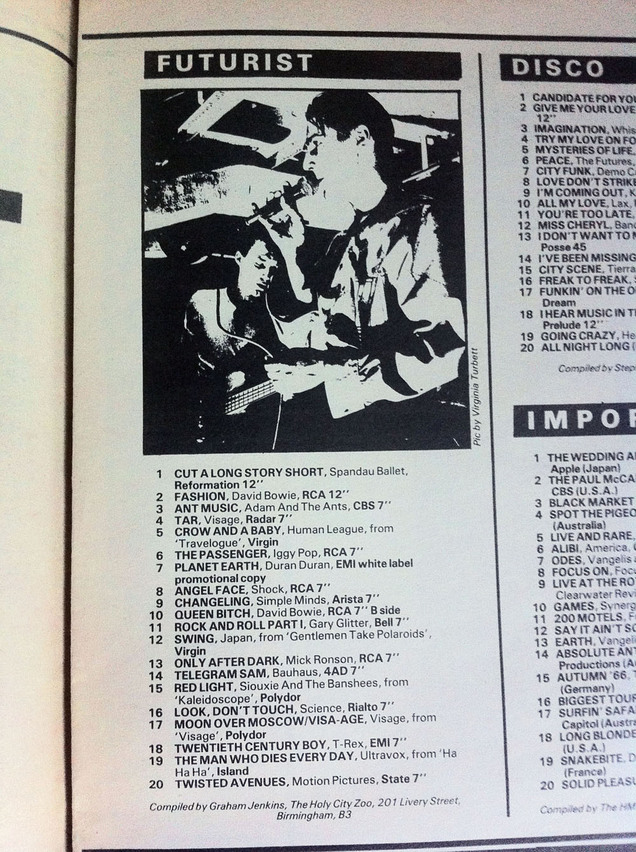 First up, a 'Futurist' chart followed by photos from a Futurist 'summit' interview where members of The Human League, Throbbing Gristle, Non, Nurse With Wound and Lemon Kittens largely argued against being labeled with the term.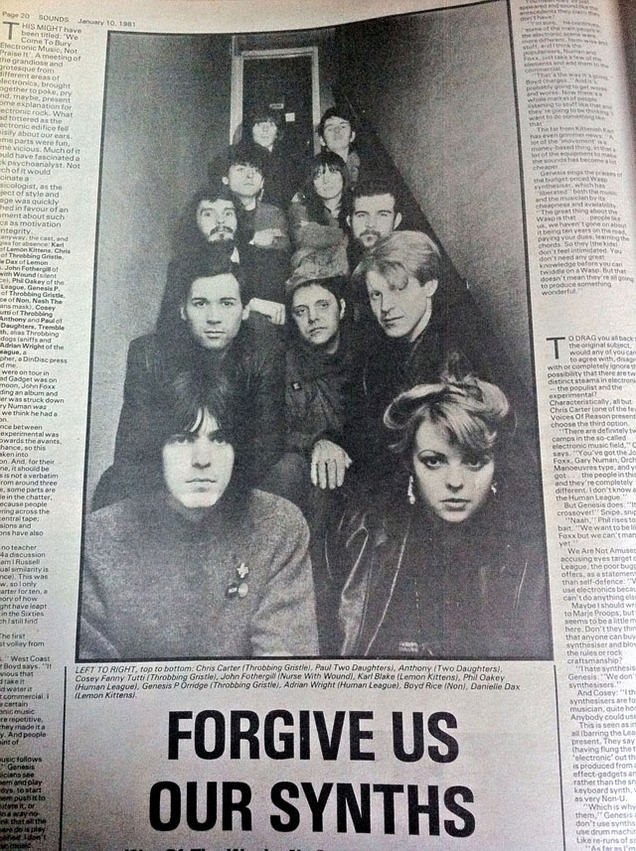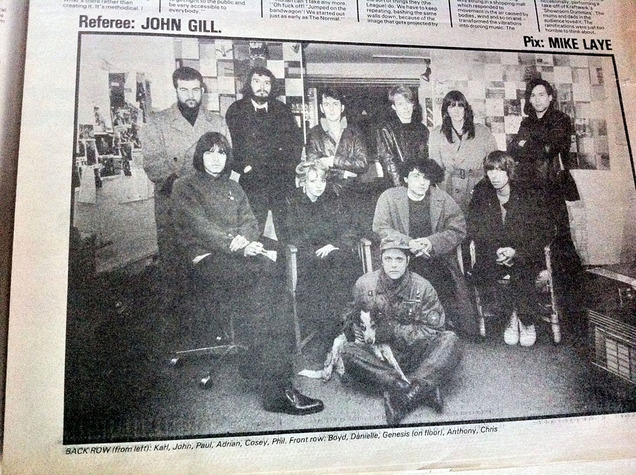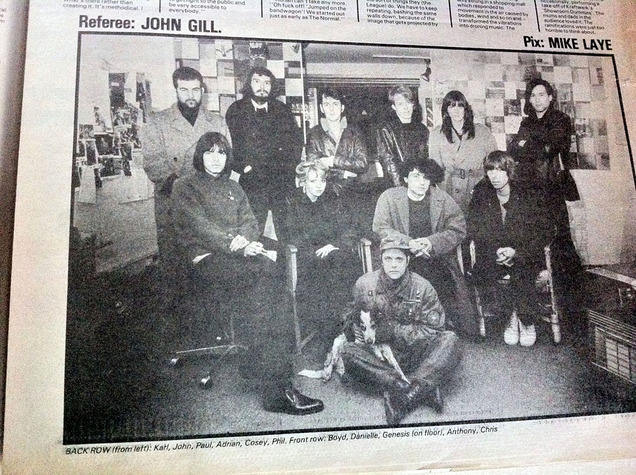 Next, 'Cassettes: Is this the Future of Rock'n'Roll?' with Island Records' 1+1 tapes causing a stir because they feature an album on one side and a blank side for recording your own sounds on the other. Then, as the 'tape war' hots up, labels are too busy scrambling to notice a certain 'laser disc' quietly arriving on the scene.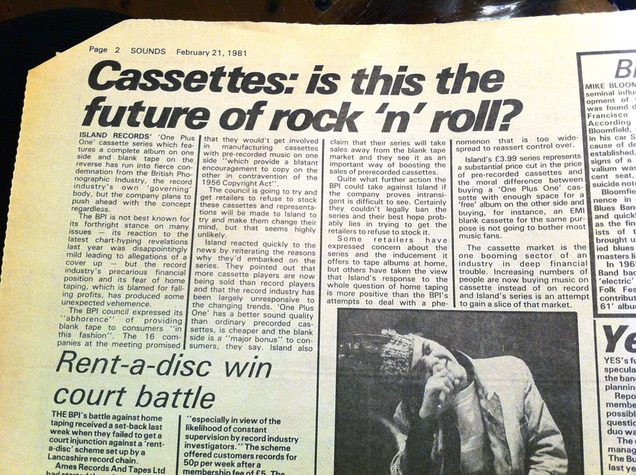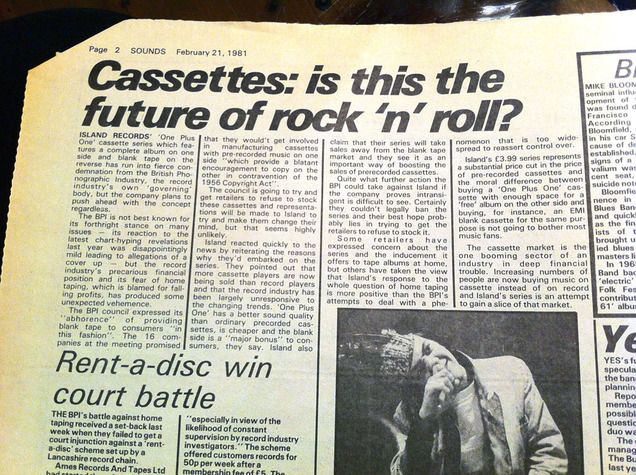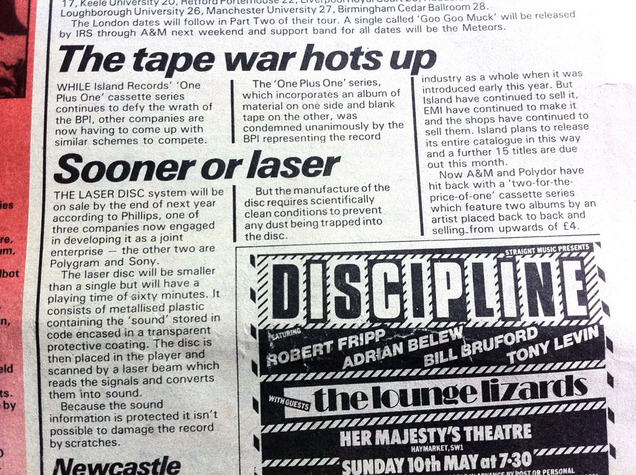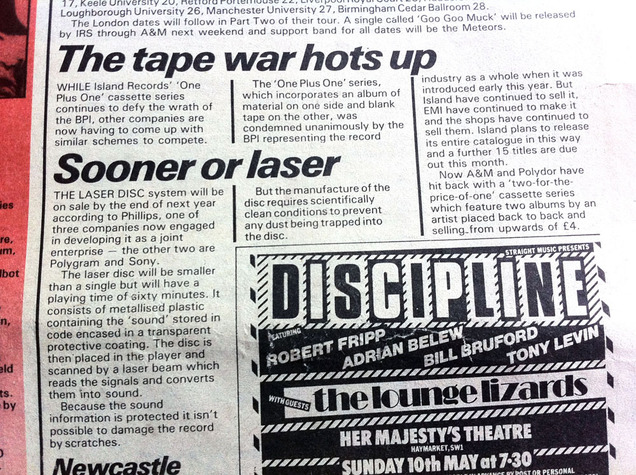 The cassette hoo-ha was one that was largely antagonised by Malcolm McLaren, who was an open advocate of home taping and used it as a gimmick to sell the band he was managing, Bow Wow Wow. It was a lucky coincidence that the fashion of the day was a swashbuckling pirate look and the combination of that and the term 'pirate' being someone who made bootleg items was too good to resist.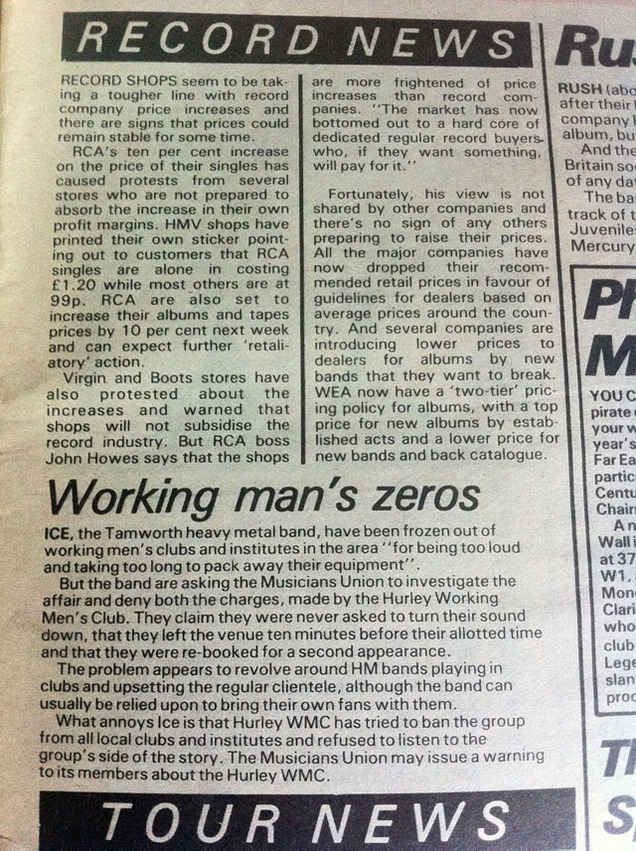 Record prices rise shock! Vinyl goes up from 99p to £1.20 and labels want the shops to bear the brunt. In other news, heavy band get banned from working mens clubs for being too loud and not packing away fast enough. Rock n Roll. Lastly, as he's been in the news this week for playing live in London, Prince's first gig in the UK, advertised at the back of the paper amongst all the other concerts that week, only £3.00 on the door.