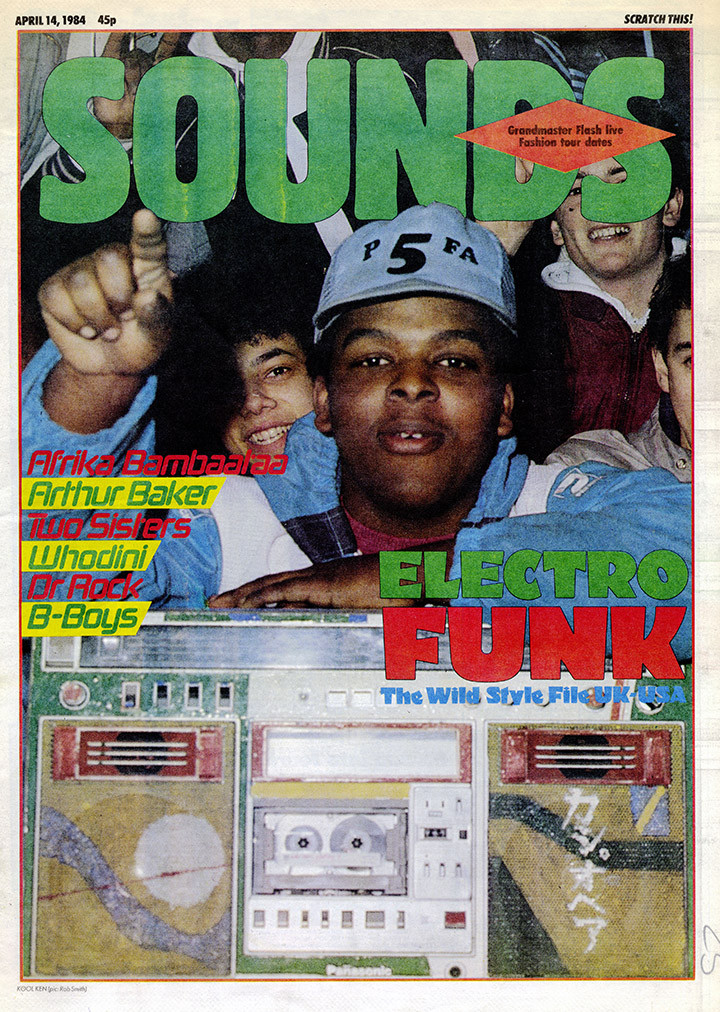 An Old School special this time round with vintage cuttings from early 80s copies of the weekly UK music paper, Sounds. Traditionally a Rock and Heavy Metal-biased magazine, they still found time to cover some of the bigger stars from the emerging New York scene. They went all out in 1984 with an Electro Funk special issue (above).
Below is an early Bambaataa chart – check #10. An early UK rap gig at the Comedy Store is reviewed and Kurtis Blow, Grandmaster Flash, Bam, the Sugarhill Gang and more are interviewed.
I like looking back on images and articles like this from a time when I was too young to know that this was even happening, you see a less revisionist history as the movement and artists are in the midst or even before their peak years. Details that have been lost in time are revealed and a few oddities pop up that make you re-evaluate accepted norms. Click on each image for the full size.