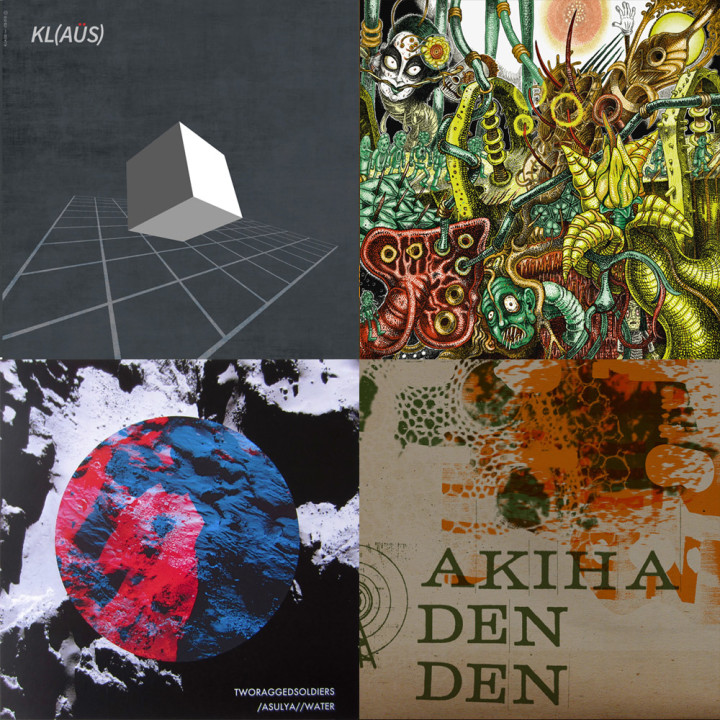 Four From Food Fridays – a weekly look at four things that have been doing it for me. They can be new or old, any style so long as it's been getting some rotation in the studio. A package arrived from the excellent Castles In Space label from Brighton late last week, from top left:
Kl(aus) – Kl(aus) (Castles In Space) LP – Perfect synthscapes evoking everything from 70s electronica to 80s library to 90s ambience, on green vinyl.
CHXFX – Transcranial Targets (Castles In Space) LP – Incredible experimental electronic album that's as crazed as its sleeve artwork, on orange splatter vinyl too.
Two Ragged Soldiers – Asulya / Water (Castles In Space) 7″ – Beautiful red and black splatter 45
Akiha Den Den – untitled LP (Castles In Space) .wav – Bit of a cheat as it's still in production, but I was lucky enough to hear the finished album soundtrack of the radio play of the same name and it very good.